Want to turn your iPhone into a photo booth? How about solving mysteries in an ancient pyramid? Or what about using your phone to make sure that you don't overwork yourself during the work day? We've got all that and more in today's list of paid apps gone free, which you can find conveniently listed below.
This post covers paid iPhone and iPad apps that have been made available for free for a limited time by their developers. BGR is not affiliated with any developers. There is no way to tell how long they will be free. These sales could end an hour from now or a week from now — obviously, the only thing we can guarantee is that they were free at the time this post was written. If you click on a link and see a price listed next to an app instead of the word "get," it is no longer free. The sale has ended. If you download the app anyway, you will be charged by Apple. Subscribe to our feed to be notified as soon as these posts are published, and you'll avoid missing the sales we cover.
4tomatic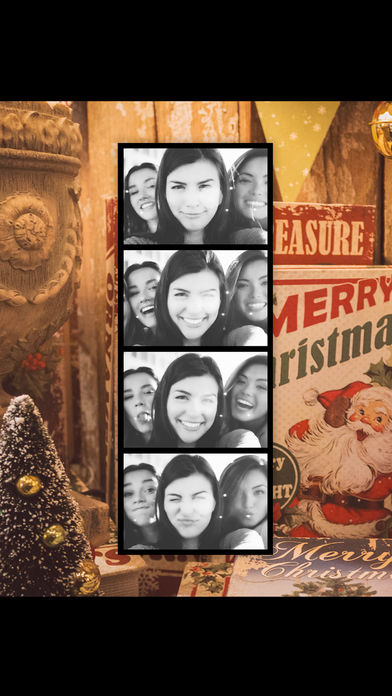 Normally $0.99.
4tomatic is a photo booth camera application that makes you fun to take four frame photos. Amazing and wonderful selfie!

If you start the app and press the shutter button at the bottom, 4 photos are automatically taken.
See the signal lights on screen well and make a great face!
After all the 4 photos are taken, the photos are printed together with animation.
Set the color of the frame, and save after changing the filter or share with your friends.
---
Focus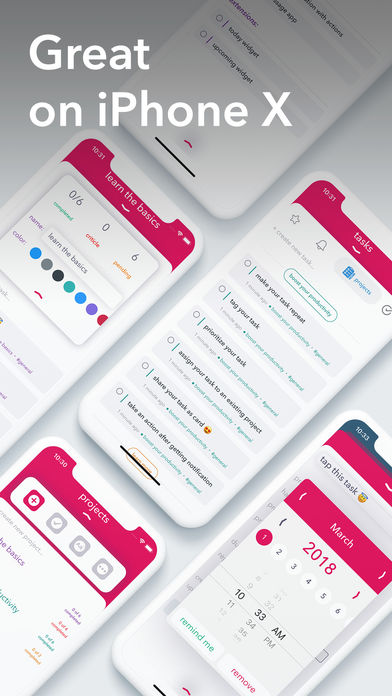 Normally $9.99.
Focus is a beautiful and flexible productivity app. It's deceptively a simple app that clears out menus and other clutter to let you focus on what's important — getting your ideas down before the inspiration fades. It's also easy to keep these ideas and inspirations relevant however the forefront of attention at all times.

Focus is more than just beautiful and distraction free space to work through. It has advanced features to satisfy even the most demanding of power users.

Focus is a practical organizer with a fresh interface that allows you to organize your tasks. Also, you can set them depending on what time frame you want finish these tasks in. Now, you can know ahead of.

We completely rethink motivation, to-do and self-improvement applications. By using our revolutionary app on a daily basis, you can really fast create a better version of yourself.

Based on the latest productivity and personal growth researches, we create an app that can help you accomplish more and be healthier by managing your time. Moreover, it helps you track your goals in a simplest possible way.

You don't need to spend a lot of your energy and time to set up everything. Furthermore, the intelligent user interface can help you in time saving. You can spend this time productive time achieving success and happiness in your life.

Focus offers few simple and intuitive gestures, making it easy, simple and smooth! to navigate the app or to take an action.

Focus has a special place dedicated for your "Today" and "Upcoming" tasks. This is really up to you to schedule your leisure actives so you do not miss out on catching up with friends and shopping for example.

Creating a writing app was a very thrilling and revolutionary experience and we believe you'll find Focus a great place for your ideas and thoughts.

• Write your way

Offering a powerful word processor that lets you write notes that look beautiful and read beautifully. Focus's simple tools take the effort out of writing,

It is perfect for everything from quick notes to in-depth essays. A focus mode helps you concentrate, and advanced markup options are an online writer's best friend.

From the start, Focus places you in the perfect creative environment. It puts all the right tools in all the right places, so it's easy to choose a look, customize text format, personalize text styles, and add beautiful graphics.

• Note Compatibility

paragraph, header, marker, quote, quote II, lineSeparator, bold, italic, strike, underline and text alignment

is that it?
We've always defined ourselves by the ability to overcome the impossible.

We'd love to answer your questions or just hear what you think about Focus.
---
Fotograf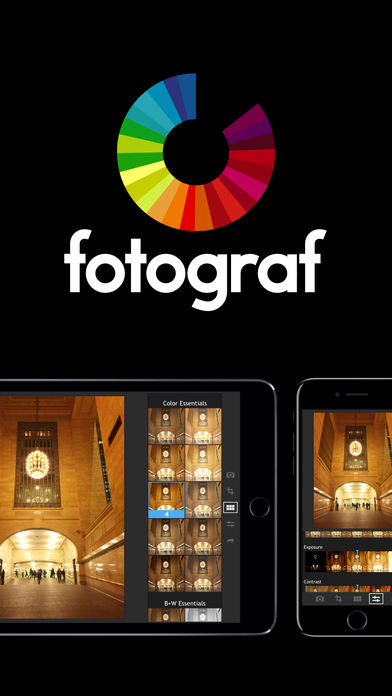 Normally $1.99.
Besides having 36 amazingly versatile, high-quality filters and a buttery-smooth interface, Fotograf does a bunch of useful things your other photo apps don't, including:

– Allows you to make your own presets by tweaking built-in filters or saving a set of adjustments as your own custom filter.
– If there are, say, 3 filters that you use all the time, save them each as their own custom presets (without any additional adjustments) and they'll show up at the very front of your list of filters for easy access at all times.
– Has the perfect no-fuss manual camera mode, with a single exposure slider, to let you get perfectly-exposed shots without having to mess with a bunch of other settings.
– The app automatically opens to either the in-app camera or your photo library, depending on which you last used, to get you quickly to the part where you're choosing or taking photos.
– Features a brilliantly simple way to take well-exposed flash photos: when you enable the flash, it turns it on and leaves it on until you take the photo, so you can see the effect the flash will have (and adjust exposure if you want) before taking the shot.
– Works in portrait or landscape mode – so if you want to take photos in the app and edit them, you can do so without having to keep changing your phone orientation back and forth.
– You can take photos and have them auto-saved in any filter – just long-press on a filter to enter the in-app camera in auto-filter mode for that filter, and every photo you take will then be automatically filtered and saved to your library.
– There's no silly and annoying extra step of having to import photos into a separate in-app library – just load and save things directly to and from your camera's existing photo library.
– The filters are grouped into collapsible sets, so you can hide whole sets of filters you don't want to worry about.
– Everything in Fotograf is tuned for photo fidelity – from the way the in-app camera takes photos to the bit depth of the adjustments (96-bit), Fotograf's entire pipeline is engineered for incredibly high fidelity.
– Use our desktop app, CameraBag Photo, to fully craft your own filters using a huge array of adjustment tools, and import them for use in Fotograf.
---
Legacy 2 – The Ancient Curse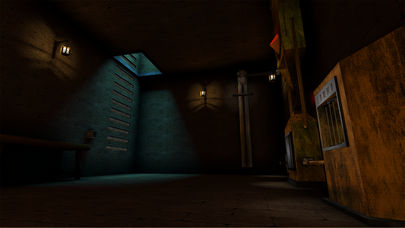 Normally $1.99.
Test your intelligence and memory in this challenging 3d puzzle game. Keep your eyes open, the solution is there. Can you escape the pyramid?

Play as an archaeologist who sets out on an adventure to find your brother who's gone missing in an ancient pyramid filled with rooms and puzzles. In the pyramid you encounter riddles and puzzles that need to be solved to take you to the next room, and hopefully an escape.

No Signal Productions is very proud to present this mystery-filled puzzle game that will force you to think twice before advancing to the next room.
A classical point-and-click adventure game updated with 3D-graphics and physics-based puzzles that create a new depth to the puzzle and escape room genre.

BEAUTIFUL VISUALS IN 3D
Legacy 2 – The Ancient Curse is in 3D, making it stand out from traditional puzzle escape adventure games.

CHALLENGING PUZZLES THAT MAKES SENSE
When encountering a new puzzle you are challenged to think before clicking. Do you have the correct item to solve it and escape the pyramid?

PICK UP ITEMS AND INSPECT CLUES
The rooms are filled with items and clues that are there to help you on your quest. Interact with amazing touch controls to inspect your newly found keys and tools.

PRETTY COOL GRAPHICS
Gorgeous and natural looking locations designed with simplicity in mind creates a compelling and mysterious atmosphere.
Download Legacy 2 – The Ancient Curse
---
Real Drum Pads Studio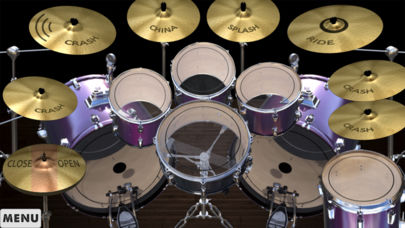 Normally $0.99.
Real Drum Pads Studio is a music recommendation app, drum & bass is one of the most important rising figures in electronic scene worldwide.

Drum and bass also jungle often abbreviated to d&b dnb drum n bass is defined by its focus on fast syncopated breakbeat drum patterns and heavy sub basslines, encompasses influences from many other styles of music such as from dub and reggae to jazz and funk, liquid and minimal drum and bass to neurofunk & tech step.
Download Real Drum Pads Studio
---
Superflow!
Normally $1.99.
This is Kev: ¯\_(ツ)_/¯

Kev plays Superflow! because he wants to be one of the cool kids.

Aaand, indeed – it has worked ;)
Be like Kev and get Superflow! today!

**********

Simply avoid the bars to keep the flow going – tap to change direction and try avoiding the inevitable…

How far can you get?
---
WorkBreaker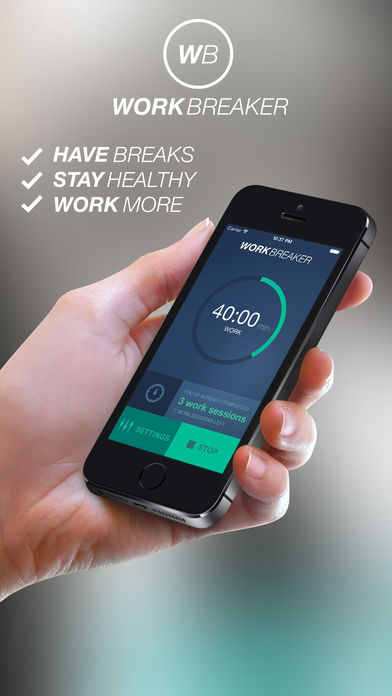 Normally $0.99.
WorkBreaker is a simple, but beautiful work timer, that will make you more productive and stay healthy with its highly customizable options!

TOP FEATURES

+ Easily setup timers for work sessions, breaks and long breaks with innovative and easy-to-use controls
+ Get notified via local notifications with ambient sound effects
+ The today widget helps you to quickly access all important information from anywhere
+ Highly customizable: Individually set the duration for work sessions, breaks and long breaks
+ Decide after how many work sessions you want to take a long break
+ WorkBreaker is ideal for different productivity approaches such as the "52-17 method" or the "90-minute method"

HEALTH AND PRODUCTIVITY BENEFITS

+ Harvard researchers found in a study with more than 90,000 participants that too much sitting drammitcally increases the risk of heart disease, strokes and cancer. Standing up regularly during work helps you to decrease these risks.
+ Working continuously on a task makes you lose focus. Taking short breaks helps you to heighten your concentration and think globally. (Harvard Business Review)
+ Breaks will help you to refocus, get rid of distractions, retain information, reevaluate your goals and make better decisions! (The New York Times Magazine)
+ Or simply use breaks for getting a coffee, eating a snack, taking a nap or physical exercising!

SOME USE CASES FOR WORKBREAKER

+ Use WorkBreaker at school or college to be more productive while studying
+ Use WorkBreaker at work for standing up regularly to decrease health issue risks
+ Use WorkBreaker while working from home for doing exercises between work sessions