It's already Monday afternoon, but the week hasn't really begun until we publish our first installment of paid apps gone free for the week. Today, we've got a calorie counter, camera apps, productivity apps and more, all on sale for free for a limited time. But act fast — the sales could end at any time.
This post covers paid iPhone and iPad apps that have been made available for free for a limited time by their developers. BGR is not affiliated with any developers. There is no way to tell how long they will be free. These sales could end an hour from now or a week from now — obviously, the only thing we can guarantee is that they were free at the time this post was written. If you click on a link and see a price listed next to an app instead of the word "get," it is no longer free. The sale has ended. If you download the app anyway, you will be charged by Apple. Subscribe to our feed to be notified as soon as these posts are published, and you'll avoid missing the sales we cover.
Browser and Documents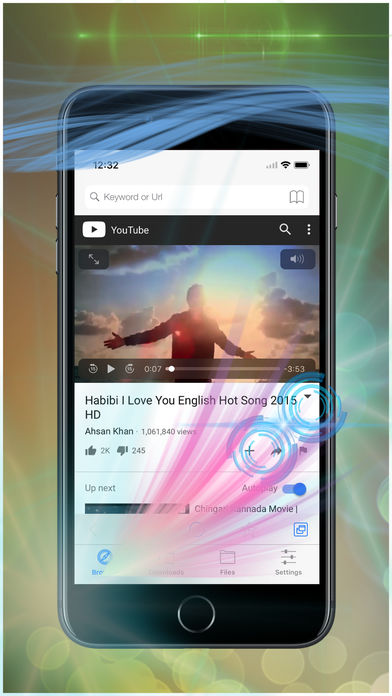 Normally $0.99.
SPEED UP! THREE TIMES FASTER DOWNLOADS FOR IOS
MORE THAN 10 MILLION USERS CHOICES OUR Download Manager

Free Download Manager for documents, free downloads any type of file.
– We support all types like PDF, DOC, XLS, PNG,… .
– Download everything from any websites

Use Download Manager to efficiently download and manage any type or size file in your phone or tablet. This FREE IOS downloader Overcomes most of the limitations of the default downloads, such as authentication, integrity checking, support for all document file types and life cycle management, making downloading just a breeze with our app!

Check our Downloader Web Browser Features!
– Tabbed browsing
– Support for HTTP basic authentication for web pages
– Simple and clean user interface
– Bookmark manager
– Quick search
– Address bar auto suggestion from history
– Supports Java Scripts
– Support HTML 5 web pages and videos
– Integrated Google, Youtube, Twitter and Yahoo! search
– Ability to spoof browser's User Agent string to display web pages like desktop, iPhone, iPad, Firefox, Chrome, Safari, Internet Explorer, Nokia Lumia or another downloader
– Browsing speed has been optimized

Download Manager and File Manager Features
– Fast app, files and website downloading speed
– IOS Downloader is designed for UI
– Supports resuming of interrupted downloads reliably
– Live downloading progress bar for speed indicator
– Active downloads badge number
– You can specify downloads with correct filename
– Able to download file of unknown size and unknown format
– Delete file option added
– More information like finished downloads, file deleted toasts added
– Added set image as wallpaper, lock screen, contact avatar, Whats App avatar
– Open feature allows opening files in different apps installed on the device
– Supports pause/resume or canceling the downloading file anytime reliably through easy to use ios downloader controls
– Download files in parallel parts reusing connections to significantly increase downloading speed
– Support for threaded parallel downloads with multitasking
– Start downloads from your browser or email using the link share intent, or by entering the URL manually
– Resume broken downloads, for example after connection drops or device restart
– Our IOS Downloader always stable.
– Support for MD5 checksums to ensure file integrity is planned to add next version
– Support for large file downloads (over 2 GB)
– Support for Wi-Fi mode (transfer bytes only via Wi-Fi)
– Supports many applications like Facebook, WhatsApp, Twitter, Gmail and many more Social sharing has been added. Now you can share your text, links, images on your favorite social sites like Facebook, twitter, tumblr etc.
– Transfer file links to and from computer in Wi+Fi network
– Send file links as email attachments

Please note that the downloading and viewing of any file protected by copyright is prohibited and regulated by the laws of the country where you live. We assume no responsibility for any misuse of our App
ATTENTION: you can not download mp3 or YouTube videos with this app.
Download Browser and Documents
---
Calorie Wallet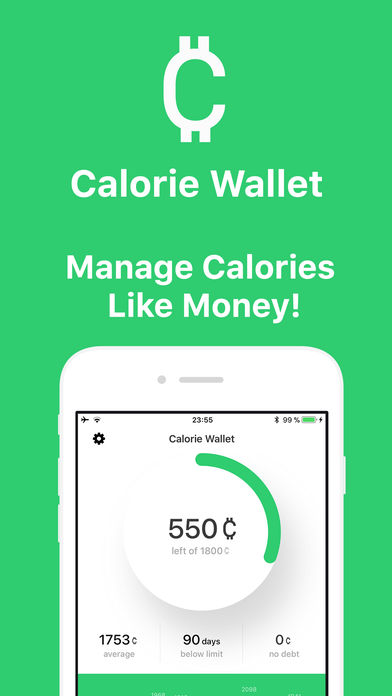 Normally $0.99.
A New Approach to Weight Loss: Manage Calories like Money!

Top Features:

+ Set a daily budget and spend it like money!
+ Maintain an overview of your calorie debt if you have exceeded your budget!
+ You can pay off your calorie debt in daily rates!
+ Turn on calorie savings and save calories for special events!
+ Easy, modern, and intuitive user interface!

With Calorie Wallet you can easily keep track of your daily calorie intake and avoid weight gain by always maintaining an overview of your calorie debts!

If you enjoy Calorie Wallet, please consider leaving a rating! Thank you!
---
Easy Backup Pro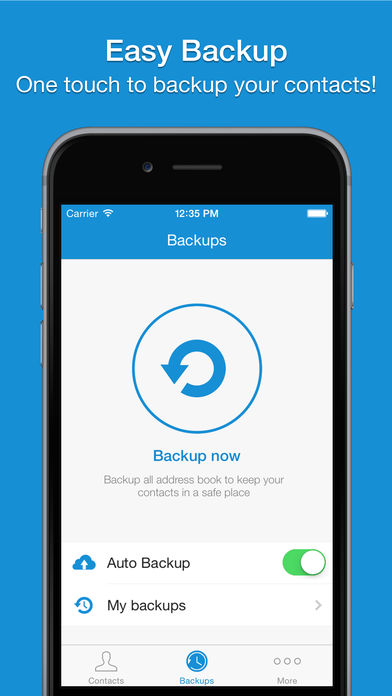 Normally $2.99.
Easy backup pro is free today with AppGratis

* Over 1,500,000 people love Easy Backup Pro :)

* Backup your contacts with one tap! *

MAIN FEATURES
○ Backup your contacts with one tap!
○ Send the backup to your email!
○ Export your address book to Excel!
○ Restore contacts easily from any iOS device!

Your contacts are the most important data in your phone which may be lost in seconds.
Easy Backup Pro keeps your contacts in a safe place.

BACKUP
○ One tap to backup your contacts!
○ Quickly export your backups to Dropbox, Google Drive, Excel, Email
○ Keep your contacts safe in the cloud!
○ Easily restore your contacts from any mobile device!
○ Move contacts between accounts (Exchange, iCloud, Local Address Book)

CLEANUP
○ Find & Merge duplicate contacts!
○ Remove contacts without name
○ Remove contacts without phone & email

Easy Backup Pro offers unlimited backups for your address book
To keep your contacts even more protected, turn on Easy Backup Pro to save every single change in your contact list, even when you are not using the app.
Easy Backup Pro allows you to restore your contacts from any mobile device for $9.99 a year through an auto-renewing subscription.
Subscriptions will be charged to your credit card through your iTunes account.
Your subscription will automatically renew unless cancelled at least 24 hours before the end of the current period
You will not be able to cancel a subscription during the active period. You can manage your subscriptions in the Account Settings after purchase.

Terms of use: http://www.simplercontacts.com/termsofuse
Privacy policy: http://www.simplercontacts.com/privacy

AVAILABLE IN 15 DIFFERENT LANGUAGES
English, Español, Français, Italiano, Deutsch, Português (Br.), 中文 (Simplified), 中文 (Traditional), 日本語, 한국어, Nederlands, Русский, Türkçe, العربية, עברית
---
ImpossibleCamera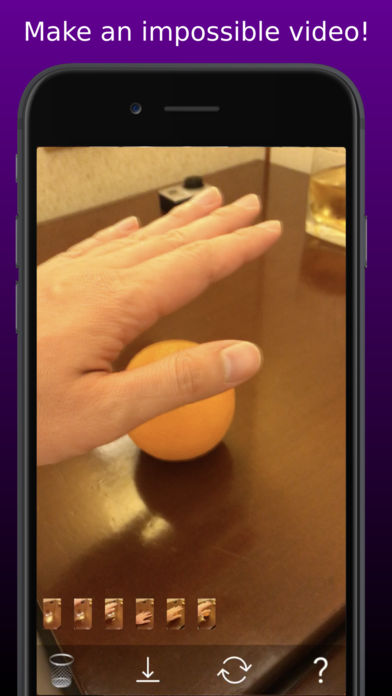 Normally $0.99.
▼Super simple stop motion animation maker
▼Easy to adjust position: the previous image is softly shown
▼Let's make 'impossible' stop motion animation!
---
Message Card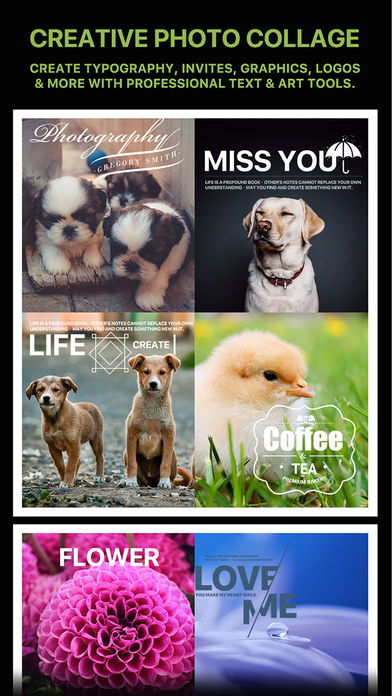 Normally $1.99.
Message Card focuses on fresh photos, instant sticker & layout maker. The All-In-One photo App you will ever need, Including Professional Effects, Sticker, Collage!

[ Features ]

• 100 Filters by professional photographers.
• 120 Professional Collage Layout.
• 600 Creative fun Stickers, incl. purchases.
• 200 Text function with fonts.
• New sticker for iMessage.
• More features.
---
Midnight Feast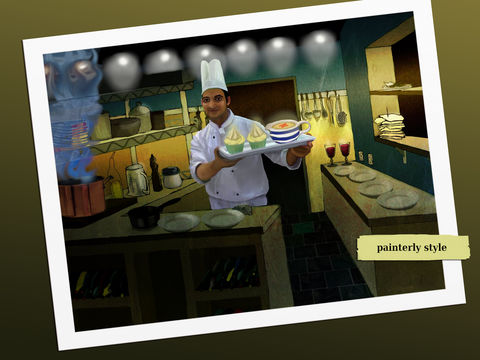 Normally $2.99.
From the creators of The Artifacts, Midnight Feast is a brand new, original picturebook of 44 pages created especially for the iPad.

This is a story for a wide variety of ages, about a girl called Roya who is excited to stay up late for a midnight feast. For younger readers, the scariest features can be turned off in the options page.
This story stands up well to close-reading, with notes and activities freely available online.
Themes include: drought, its impact on food security, imagination and escapism.

__________________________________________

READ *MIDNIGHT FEAST* AND EXPLORE ROYA'S WORLD:

Any interactivity in Midnight Feast either moves the story forward, or it exists to create atmosphere or humour.
• Tap the screen to activate character dialogue
• Lots of rub-to-reveal scenes, to expose Roya's imaginary alternative life
• Randomly generate strange recipes in "Dad's Kitchen", or movie titles in Roya's home theatre
• Manipulate light effects

__________________________________________

OTHER FEATURES:

• hand-drawn artwork
• professional narration by American Matthias Bossi
• beautiful music score, composed by New Zealand musician Chris Hurn especially for this story
• narration plays automatically on each page
• narration can be turned off

We believe young readers deserve immersive, non-commercialised reading experiences even in the digital age, so we will never advertise new products from our main menu or from within the story. A web link to our other storybook app is accessible only from the options page. Links to teaching resources (on Slap Happy Larry's website) appear on a separate page after the conclusion of the story. Midnight Feast does not glorify or promote highly processed junk food.
---
ReliCam
Normally $0.99.
Focus. You Control.
ReliCam, the Manual Photo & Video Camera App made with all photographers in mind.

ReliCam gives you Manual Controls to take advantage of your device's camera for Photos and Video including:

Focus | ISO | Shutter Speed | Zoom

Other features include:
Grid Lines
Heads-Up Display
Fine Tuning Control
Sharing
Auto Focus
Hi and Low Resolution option

ReliCam Remote for Apple Watch lets you use your Apple Watch as your device's camera trigger.

We'd love to hear from you to help make ReliCam better, please give us feedback by writing a review and rating ReliCam here on the App Store.

Thank you to everyone for your feedback.
---
Taskflight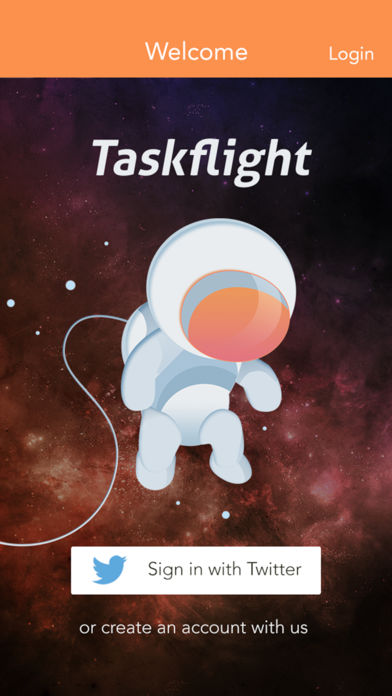 Normally $3.99.
Taskflight is a message-based productivity app designed to help you turn conversations into actions. With Missions, you can put an entire conversation through a set of shared tasks, and Taskflight will display progress to make sure you meet your deadlines.

Also, you can use 3D Touch and swipe any message upwards to convert it into an iOS reminder, so you'll never miss a thing!

Moreover, Taskflight is a business product for you and your peers to use, which is why it is a paid app. We take this to heart by not mixing in our business model with your privacy.

You can rest assured that you will never be the product, like in other platforms where the way you pay for service is with your data. In contrast with other platforms, when you use Taskflight your information remains yours and will never be shared with third-parties for monetization.

Features

-Individual Messaging

-Group Messaging

-Missions

-Sharing Pictures, Audio and Video

-File Sharing using iCloud Drive

-3D Touch to iOS reminder Message Conversion

-Apple Watch companion app

More exciting features coming soon, stay tuned!