Wednesday's roundup of the best paid iPhone and iPad apps on sale for free was our most popular roundup of the week so far, and there are still a few good freebies in there if you missed it. We've got nine fresh apps for you to check out on Thursday though, and they're all free downloads for a limited time.
This post covers paid iPhone and iPad apps that have been made available for free for a limited time by their developers. BGR is not affiliated with any developers. There is no way to tell how long they will be free. These sales could end an hour from now or a week from now — obviously, the only thing we can guarantee is that they were free at the time this post was written. If you click on a link and see a price listed next to an app instead of the word "get," it is no longer free. The sale has ended. If you download the app anyway, you will be charged by Apple. Subscribe to our feed to be notified as soon as these posts are published, and you'll avoid missing the sales we cover.
Tor Browser: Hide IP-address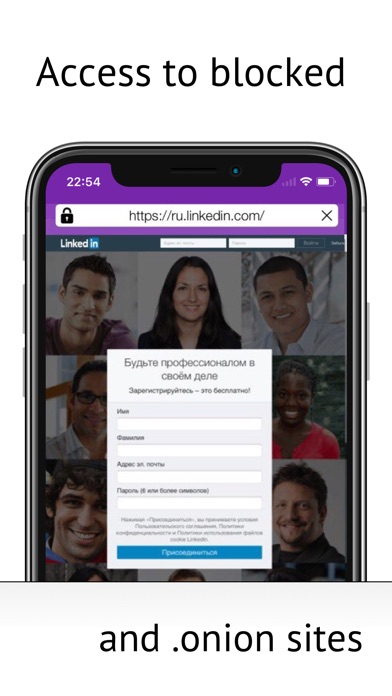 Normally $0.99.
The Tor network is a group of volunteer-operated servers that allows people to improve their privacy and security on the Internet. Tor's users employ this network by connecting through a series of virtual tunnels rather than making a direct connection. Tor allowing to share information over public networks without compromising their privacy.

Tor Browser Features :
• Surf the web anonymously: websites do not see your real IP address
• Access to .onion sites that are only accessible over Tor
• Say goodbye to geographic restrictions: access to blocked sites
• Tabs & Bookmarks
• And more privacy-enhancing features!

Tor Browser is Really Anonymous and Secure!
Download Tor Browser: Hide IP-address
Cryptofolio #1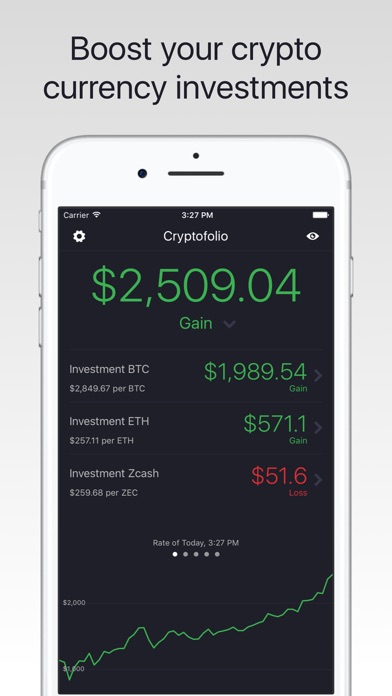 Normally $2.99.
Discover the easiest way to track your crypto currency investments on the go.
Follow your profits and losses, get a global summary and visualize them through time with charts.

– Boost your investments
make the right decisions at the right time.
– Never miss a beat
enjoy real-time alerts by push notification.
– Keep an eye anytime
with the widget.
– Follow your favorite crypto currencies
with more than 1000 available updated daily.
– Easy to use
clean and simple design with charts.
– Anonymous
no sign-up or registration required. Ad free.

And plenty of updates to come soon!

First 100 crypto currencies supported (more than 1000 available):
Bitcoin (BTC), Ethereum (ETH), Litecoin (LTC), DigitalCash (DASH), Monero (XMR), Nxt (NXT), Ethereum Classic (ETC), Ripple (XRP), PayCoin (XPY), Bitstake (XBS), DigiByte (DGB), ZCash (ZEC), ProsperCoin (PRC), YbCoin (YBC), DarkKush (DANK), Bitshares (BTS), GiveCoin (GIVE), KoboCoin (KOBO), DarkToken (DT), CraigsCoin (CRAIG), Dogecoin (DOGE), PeerCoin (PPC), Supcoin (SUP), 2015 coin (2015), Insanity Coin (WOLF), NXTI (NXTI), Spreadcoin (SPR), CleverHash (CHASH), GeoCoin (GEO), PetroDollar (XPD), CETUS Coin (CETI), BitcoinDark (BTCD), Asia Coin (AC), ACoin (ACOIN), Aero Coin (AERO), AlphaCoin (ALF), Aegis (AGS), AmericanCoin (AMC), AlienCoin (ALN), AnonCoin (ANNC), Argentum (ARG), ApexCoin (APEX), ArchCoin (ARCH), AriCoin (ARI), Aurora Coin (AUR), 42 Coin (42), DogeParty (XDP), ClubCoin (CLUB), Radium (RADS), Emercoin (EMC), BlitzCoin (BLITZ), BitHIRE (HIRE), EverGreenCoin (EGC), MindCoin (MND), I0coin (I0C), Hedgecoin (HEDG), Quazar Coin (QCN), MonetaVerde (MCN), Bob Coin (BOB), Graviton (GRAV), DubCoin (DUB), Bitz Coin (BITZ), GoldPieces (GP), SpinCoin (SPC), Obits Coin (OBITS), Litestar Coin (LTS), Arbit Coin (ARB), Quartz (QTZ), GridMaster (GRM), PharmaCoin (XPH), Genstake (GEN), Crown Coin (CRW), Milllionaire Coin (MIL), Charity Coin (CHA), Piggy Coin (PIGGY), PolyBit (POLY), Squall Coin (SQL), Empyrean (EPY), Versa Token (VERSA), IncaKoin (NKA), Bata (BTA), Karmacoin (KARM), Decred (DCR), Nas2Coin (NAS2), Pakcoin (PAK), Creditbit (CRBIT), CryptoCircuits (CIRC), DarkTron (DRKT), BowsCoin (BSC), GorillaBucks (BUCKS*), Droidz (DRZ), DogeCoinDark (DOGED), Augur (REP), OKCash (OK), Voxels (VOX), Synereo (AMP), HOdlcoin (HODL), Digix DAO (DGD), EDRCoin (EDRC), Waves (WAVES), Hitcoin (HTC)

Fiat currencies supported:
– US Dollar (USD)
– Euro (EUR)
– British Pound (GBP)
– Canadian Dollar (CAD)
– Japanese Yen (JPY)
– Renminbi (CNY)
– Singapore Dollar (SGD)
– Indian Rupee (INR)
– Hong Kong Dollar (HKD)
– Russian Ruble (RUB)
– Australian Dollar (AUD)
– Indonesian Rupiah (IDR)
– New Zealand Dollar (NZD)

The app uses the API of CryptoCompare.com to get crypto currency rates.
Newton – Gravity Puzzle
Normally $0.99.
The young Isaac Newton is sitting in his garden when an apple falls on his head and, in a stroke of brilliant insight, he suddenly comes up with his theory of "GRAVITY".

Newton – Gravity Puzzle is the game where you can control gravity. Can you solve the puzzles and take the ball to the destination against different obstacles? Creative mechanics and compelling levels will both allow you to think and have fun. Different mechanics will make each level unique, your reflexes and your brain will have to work together.
Think, do your strategy and take action!

Game Features
• 90 challenging levels
• 11 languages
• Different mechanics
• Gravity based puzzle – action
• Game Center connect
• Flat design, smooth visuals
• Challenge yourself with the near impossible!
Download Newton – Gravity Puzzle
Life Is Strange
Normally $2.99.
**Supported Devices: iPhone 6, iPad 5 (2017), iPad Air 2, iPad Mini 4 or newer devices.**

Life Is Strange is a five part episodic game that sets out to revolutionize story-based choice and consequence games by allowing the player to rewind time and affect the past, present, and future.

Follow the story of Max Caulfield, a photography senior who discovers she can rewind time while saving her best friend Chloe Price.

The pair soon find themselves investigating the mysterious disappearance of fellow student Rachel Amber, uncovering a dark side to life in Arcadia Bay. Meanwhile, Max must quickly learn that changing the past can sometimes lead to a devastating future.

– A beautifully written modern adventure game;
– Rewind time to change the course of events;
– Multiple endings depending on the choices you make;
– Striking, hand-painted visuals;
– Distinct, licensed indie soundtrack featuring Alt-J, Foals, Angus & Julia Stone, Jose Gonzales and more.

Exclusively on mobile, the game comes with Life is Strange iMessage stickers. Additionally, you can seamlessly share your progress on social media, and compare your own story choices with friends. An all-new photo mode allows you to take pictures like never before, modify them with filters and easily share them.

** Reviews and Accolades **
Mac Game of the Year, United States
5/5 "A must-have." – The Examiner
5/5 "Something truly special." – International Business Times
"One of the best games I've played in years." – Forbes
10/10 "An impressive coming of age story." – Darkzero
Life is Strange, Game Artist Award winner at the International Mobile Game Awards 2018
8/10 "Rare and precious." – Edge
8.5/10 "OUTSTANDING." – GameInformer
90% "Dontnod have clearly put a lot of effort into the little details and it's worth your time paying attention to their work." – Siliconera
8.5/10 "The climax of Episode Two is one of the most compelling — and devastating — things I've ever experienced in a game, because it's so real, so understandable. Dontnod nails it." – Polygon
4.5/5 "life is strange has me hooked" – HardcoreGamer
8/10 ".…has the potential to outdo both Telltale Games and Quantic Dream." – Metro
Translator Pro!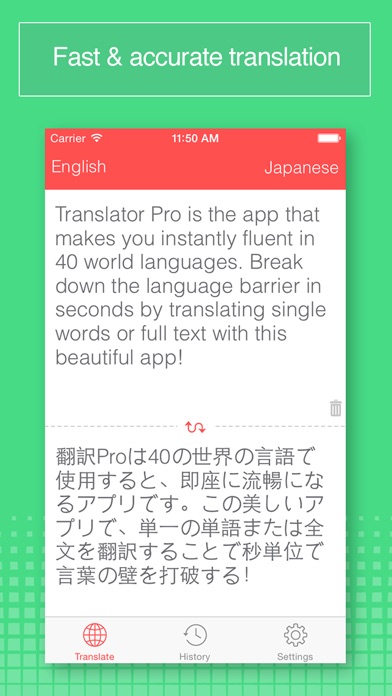 Normally $9.99.
The time is now for a complete, easy to use and elegant app that allows you to speak over 40 languages with one simple tap.
Using state of the art technologies such as machine translation and text to speech, Translator Pro is the ultimate tool that lets you speak and understand the world's major languages and many more.

:: :: KEY FEATURES :: ::

* Translate any text between 40 languages
* Share your text via email or on your social networks
* Offline text-to-speech
* Browse through your translation history offline
* Optimized for all devices including iPhone 7 and 7 Plus

Our app supports the following languages:

* Afrikaans
* Albanian
* Arabic
* Basque
* Belarusian
* Bulgarian
* Catalan
* Chinese
* Chinese (traditional)
* Croatian
* Czech
* Danish
* Dutch
* English
* Estonian
* Filipino
* Finnish
* French
* German
* Greek
* Hindi
* Hungarian
* Indonesian
* Irish
* Italian
* Japanese
* Korean
* Malay
* Norwegian
* Polish
* Portuguese
* Romanian
* Russian
* Slovak
* Spanish
* Swedish
* Thai
* Turkish
* Ukrainian
* Vietnamese
Towaga
Normally $0.99.
TOWAGA is a fast-paced 2D Arcade/Shooter game where you play Chimù, a masked sorcerer entrenched atop The Legendary Temple of Towaga. React fast, stay focused and use your light beam​ to exorcise the creatures surrounding you.
Status Art – Custom wallpaper Bar effects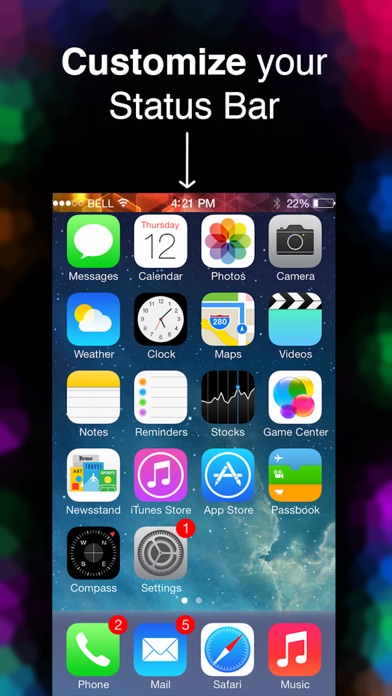 Normally $1.99.
Status Art is a fun new way to update and customize your phone even further! An easy to use tool, lets you choose from a wide variety of beautiful designs that personalizes your device unlike any ordinary wallpaper can.

Status Art works by mixing the design you like into your wallpaper. This gives your device a much more streamlined appearance, making your phone more stylish than anyone else's.

It is the only app of its kind that is compatible with the iOS7 Parallax effect ON!

Pick some out now and enjoy the new updated look of your phone.
Download Status Art – Custom wallpaper Bar effects
Cardinal Land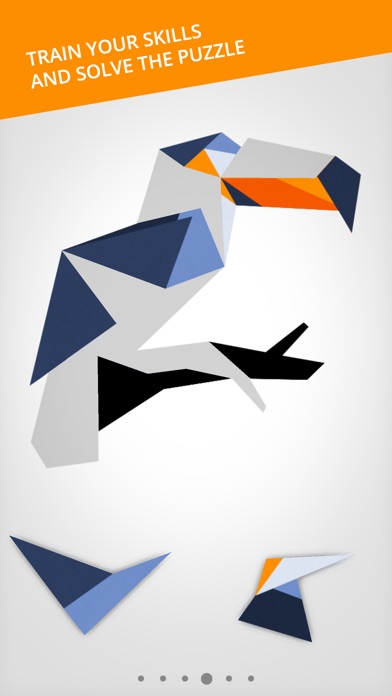 Normally $1.99.
Geometric jigsaw puzzle game with an educational twist.

Very simple intuitive gameplay. Your task is to combine colorful animal image from pieces of different shapes. But hurry up, to receive all stars you have to complete the task in 30 seconds. It seems impossible at first time, but then you will be wondered how your skills develop as you play.

Once you have solved a level you can share animal image to your Apple Watch and create unique watch face.
Also new surprising facts about the animal will appear, and you can share them with your friends!

Seven continents, more than 80 unique levels with beautiful animals. Playing the game you will not only have fun, but expand your knowledge about different creatures living on our planet.

You will:
– Find a peaceful and restful pastime for hours;
– Sharpen your geometrical skills;
– Advance your logical thinking and memory;
– Know more about surrounding wildlife
Fortress: Destroyer
Normally $0.99.
Build the biggest, most blisteringly powerful battleship fleet imaginable, then fight back against the tyrannical Blackwater navy in this hard-hitting action-RPG from the makers of Bloons TD 5.

CRAFT YOUR SHIP
Choose one of 3 ship classes, fill multiple gun slots with powerful weapons, and add Modules to get new abilities. Take your custom ship build into one of 15 missions, and unleash pure havoc as you target your weapons, ram enemies to bits, and trigger ocean boiling special abilities. Earn resources and precious Blueprints with each victory, upgrade your ship, and build a fleet of up to 15 ships to wrest command of the seas away from your relentless enemy.

FAST AND FURIOUS
Forget about slow ship simulations you've seen before – this is smooth, one-touch driving with the ability to dodge incoming fire, auto-target enemies, and line up nitro boosts for awesome ram combos.

CRUSH YOUR ENEMIES
Blackwater isn't going down without a fight – you'll face dozens of vicious enemies who can form a variety of deadly attack groups. Navigate past enemy turrets and fortifications to crush enemy-spawning factories. Then face off against huge armored boss ships that use every ounce of their firepower and their signature special attacks to send you to a watery grave.

BUILD YOUR FLEET
15 different ship types, 16 Bridges, 100+ weapons, and 75+ modules allow you to craft an incredible array of powerful ships. Use Fleet Squadron to call in two of your other ships to tackle tough objectives, or send other ships off on timed missions to come back with critical resources to help you grow even stronger.

YOUR MISSION, IN A GRIM NEW WORLD
In 2063, vast ice shelves in western Antarctica broke free, crushing coastal cities beneath cataclysmic waves, overwhelming nuclear failsafes, and plunging the world into disease, mutation, economic collapse, and regional conflict. Governments crumbled, and in 2065, Aiden Black, head of the world's largest naval military contractor, Blackwater Enterprises, unleashed his stockpiled fleets and seized control of the seas.

You are a captain in the New Coastal Alliance, a coalition of surviving national and private fleets held together by the need to confront Blackwater. You must arm your ship, collect valuable Blueprints to build your strength, and assemble a fleet of warships mighty enough to challenge Blackwater and allow our world to rebuild.

Download and play now, Captain – your fleet awaits!