We had a great list for you on Monday covering the best paid iPhone and iPad apps of the day that were on sale for free, and there are actually still a few freebies in there if you want to go back and check them out. We've got a fresh new list for you on Tuesday though, and there are seven apps on it for you to snag without paying a dime. As always, these sales could end at any moment so grab them while you can.
This post covers paid iPhone and iPad apps that have been made available for free for a limited time by their developers. BGR is not affiliated with any developers. There is no way to tell how long they will be free. These sales could end an hour from now or a week from now — obviously, the only thing we can guarantee is that they were free at the time this post was written. If you click on a link and see a price listed next to an app instead of the word "get," it is no longer free. The sale has ended. If you download the app anyway, you will be charged by Apple. Subscribe to our feed to be notified as soon as these posts are published, and you'll avoid missing the sales we cover.
Flow – tames your mobile inbox
Normally $9.99.
Overwhelmed by your mobile inbox?

Flow presents your mail as a continuous feed, allowing you to review and act on your mail without ever losing context, and marking each mail as read when it is scrolled above mid screen.

Tame your mobile inbox! Install on your iPhone today!

* For the time being Flow works with Gmail / Google Apps, iCloud, Outlook/Hotmail, Yahoo, QQ mail, 163 mail and all other IMAP mail services.
* We do not store emails on our server.
* Flow is not for everyone, but some people would addicted to it.
Download Flow – tames your mobile inbox
Stack X -The Extreme Stack
Normally $0.99.
Stack X, the extreme stack builder game.

Do you have what it takes to reach the top?

-Fuelled with Apple's latest breathtaking technology.
-Apple exclusive game.
-Easy to learn, lifetime to master.
-Small Size.
-No ads.
-60 fps.
-Game Center Leaderboard.

-iOS 10 + required.
-Lots of new features in production pipeline.
Download Stack X -The Extreme Stack
Real Table Tennis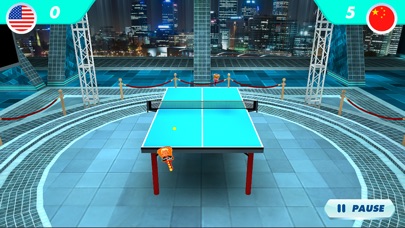 Normally $0.99.
Do you want to become a pro ping pong player like in a real match? Let's play this game!

Welcome to the most authentic Table Tennis Game on App Store. Table Tennis 3D Game is the only table tennis game based on 3D PHYSICS.

Table Tennis 3D Game is the most complete mobile tennis game ever! Enjoy thrilling gameplay, beautiful graphics and pack of action!

Table Tennis 3D Game offers fast and fluid control mode: swipe your finger to hit or slice the ball. The game provides a huge range of unique players to choose from and allow you to steer your favorite player to success in the three tournaments. It feels like playing the real tennis game.

Table Tennis 3D Game also offers you a tweaked version of the familiar finger-swipe tennis gameplay combined with a detailed element that gives you near to unlimited options for improving and customizing your character(s). To provide a more action-packed experience the tennis rules have been adjusted slightly, resulting in fast-paced gameplay and shorter but much more exciting matches!

On top of that the game offers great graphics and visualizations to give you one of the most visually realistic tennis experiences to date.
Microtonal Guitar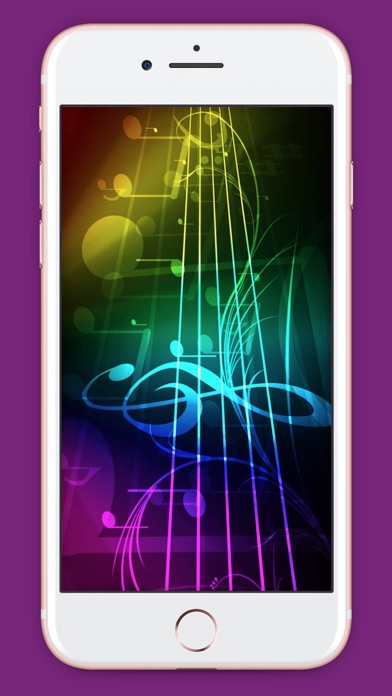 Normally $0.99.
Microtonal Guitar like it's name, is a microtonal guitar application for playing fast, with MIDI support.

Are you a Guitar Pro?
Do you want to play a guitar MIDI on your iOS devices like iPhone, iPad or iPod in a party with your friends?

Let's install and check Microtonal Guitar now!

Big SALES in limited TIME!
Fading Time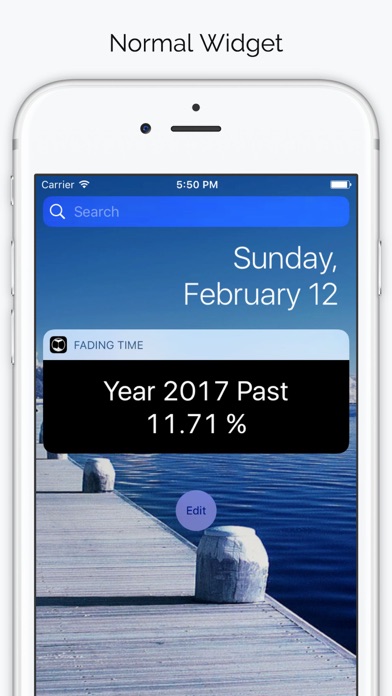 Normally $0.99.
This app provides you a widget to show how much has passed this year, reminding you to cherish your time.

You will see the percentage changes every 52 minutes.
Pic Collage Playgrounds Pro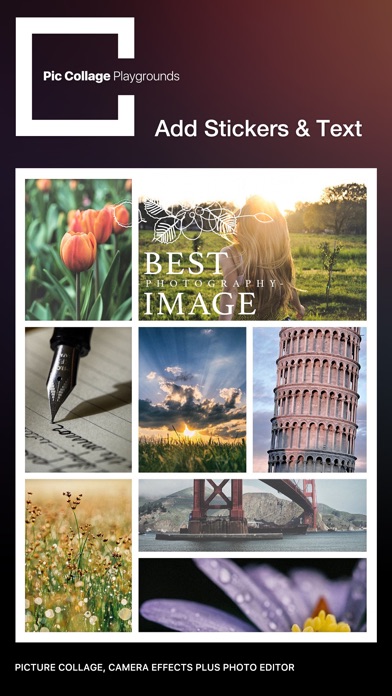 Normally $2.99.
Pic Collage Playgrounds satisfies your desire to share multiple photos simultaneously with your friends. It shines with adjustable layouts, powerful photo editor that let you easily create collage artworks!e lower-left frame icon, and swipe to select a frame to make an instant collage!

• Stickers & Collage & FX
Choose from a delightful collection of stickers, overlays & artwork to add onto your photos, Expressing yourself has never been more fun!
Apply one of our 250+ gorgeous photo filters – with more on the way.

Awesome features:
* Group of more than 200+ classic collage layout!
* Add text with lots of fun fonts to choose from!
* An ever-expanding stickers to choose from!
* Select Grids to make grid collage in seconds!
* Freely adjust the ratio of every layout!
* Various Classic Layouts!
Download Pic Collage Playgrounds Pro
Artifact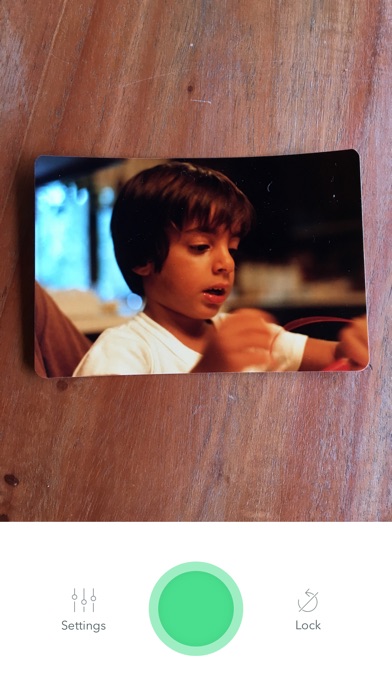 Normally $0.99.
Artifact is a simple app that lets you scan photographs using your iPhone.

Never wrestle with a scanner or send your precious family photos away to be scanned again. Artifact is simple and fast – you'll scan those shoeboxes of photos in minutes!

How Artifact Works:

Simply take a picture of your photograph using Artifact's built-in camera. Artifact will apply image processing to crop, rotate, fix lighting and remove red-eye, to give you a great scan in seconds.

You can also make manual adjustments to the crop, brightness and contrast, and turn on or off the automatic corrections.

For best results:

* Scan your photos against a solid background, like a tabletop or a sheet of white paper.

* Line up multiple photos on a table and scan one after another. You'll be surprised how fast it is.

* Use Artifact's red eye reduction (on by default) to remove those creepy eyes!