Another new week, another collection of killer free apps that used to cost money. For Monday's slate, we have a workout app, a finance app, a calendar app, an app that will help you crop videos and whole a bunch of games that should keep you occupied when you're too tired to get any more work done later today.
This post covers paid iPhone and iPad apps that have been made available for free for a limited time by their developers. BGR is not affiliated with any developers. There is no way to tell how long they will be free. These sales could end an hour from now or a week from now — obviously, the only thing we can guarantee is that they were free at the time this post was written. If you click on a link and see a price listed next to an app instead of the word "get," it is no longer free. The sale has ended. If you download the app anyway, you will be charged by Apple. Subscribe to our feed to be notified as soon as these posts are published, and you'll avoid missing the sales we cover.
1 More Rep – Workout Tracker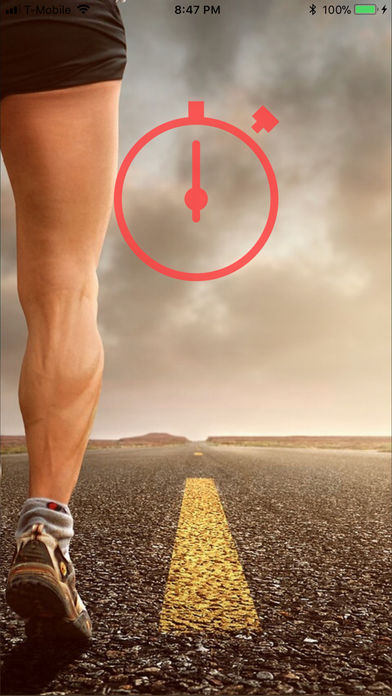 Normally $0.99.
***New Healthkit Integrations*** Integration with Health Kit for tracking calories and workout. Syncs seamlessly to your activity in healthkit. Workouts from both Apple Watch and iPhone will track your calorie burn and workout time and count it towards your activity ring.
+Tracks your heart rate and calories right from the 1 More Rep Apple Watch App!

I bet you struggle finding time to get in a good long workout – 1 More Rep helps you fit in bits and pieces here and there.

+Setup motion trackers that will automatically count your reps for you
+Create completely customizable workouts
+Lots of customization for your workout screen
+Assign icons to each exercise you create to help keep your organized.
+Ad free!
+Setup goals for your exercises and get results that you deserve!
+Setup reminders to help keep your goal!

Counting reps can be annoying and it can be easy to lose track. 1 More rep does this for you for just about any exercise you can think of.

Here are a list of ways you can use 1 More Rep to track your exercises and improvements.

Setup a situp tracker using motion data. Hold your phone against your chest and record your motion.

Want to sprint for 30 seconds to get your heart rate going? Setup another exercise. Call it "30s sprint", include it in your workout line up and set your goal to 30 seconds.

Want to record your pushups? Setup a workout and call it "pushups". Add the proximity tracker to your workout and add it to your lineup. Put your phone under your chest with the camera facing your chest. 1 More rep will now automatically count your pushups and how quickly you do them so you can see your improvements.

1 More Rep was made as a one in all solution for creating your own fun personalized workouts with low hassle of tracking improvements. IF YOU DO NOT SET GOALS YOU WILL NOT MAKE IMPROVEMENTS! 1 More Rep helps you set goals and monitor your progress towards those goals.
Download 1 More Rep – Workout Tracker
---
Coyn
Normally $1.99.
Coyn — Simple, Secure, and Stylish way to manage your cash balance. Introducing the new feature: Coyn Share.
• Manage your money like it's no one else's business.
• A brand new experience to manage your daily expenses.
• Be the only one who tracks your cash expenditures and earnings.
• Traveling a lot? No problem! use Coyn to track all your cash expenditures and focus on your adventures!
• Never lose track of where and how you spent your cash
• Improve your financial wellness by defining budget and meeting the goals
– Use "Coyn Pin" feature to pin categories that are important to you and have them on you main screen to help you stay on budget
– Premium users to have Unlimited Accounts to manage their cash balance
– 3D Touch feature allowing users to add expense/earning quickly and also see the balance instantly
– Secure your Coyn using your fingerprint

Use Coyn Share to:
– Manage expenses from your road trip with friends
– Report your business expenditures to your boss
– Pay your electricity/rent to your roommate
– Split bills at the restaurant
– or simply pay your friend for that cold beer!

-"Keep your cash and your Coyn in your pocket."

Simplicity:
Coyn is all about efficiency. We spent days and nights testing the usability of Coyn so that you can experience the unique user-interface and enjoy managing your cash. Simply swipe up to add expenses and swipe down to add income!

Privacy:
Coyn respects your privacy and will never allow your data to be posted to any websites, bank accounts, or cloud services. We don't require you to log in or add your bank accounts. With Coyn you can focus on saving money and being on top of your cash expenditures and earnings and stop worrying about privacy and accounts FOREVER!

Personalize:
Coyn is the most powerful tool for anyone who uses cash for daily expenses or even has cash incomes (gift cards, pocket money, etc.). It helps you to track your cash activities and keep the records only to yourself.
If you travel with cash or want to track business and personal expenses Coyn would be your best friend!

In our newest version we introduced "Coyn Shop". Everyday we hand pick best products from Amazon (more stores and resources coming soon) tailored to our users' taste using our smart builtin Ai. Tap on Coyn Shop inside your Coyn app and discover amazing deals every day.

Emojis are here and are taking over Coyn's categories! Now it's time to personalize your cash expenditures' categories using your favorite emojis and personal touch to them
---
Crop Video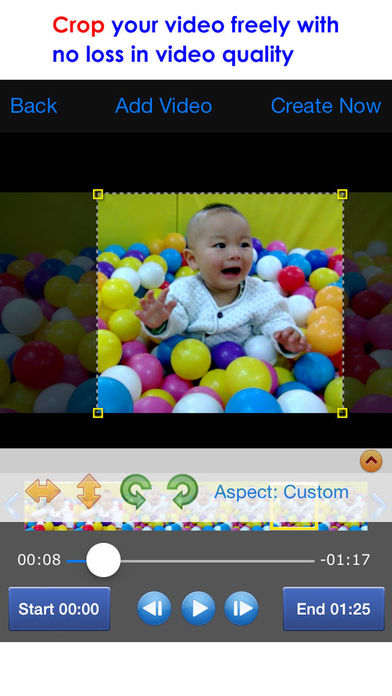 Normally $2.99.
The FAST and EASY-TO-USE video cropping application!

Crop Video is an easy video cropping application that allows you to crop videos most conveniently and in seconds, it offers a unique "Crop" function to crop your videos to select only the most beautiful and important part, and cut the unwanted part off. It's a must have utility on your devices.

After cropped, the output videos are saved in the private folder by default. It can be shared on Instagram, Facebook, Youtube, Flickr, Vimeo and Email.

HOW TO USE:

1) Add your video clips from Camera Roll;
2) Rotate or flip the video if you want;
3) Pinch your finger to drag the corner handles to resize the cropped area;
4) Press "Create Now" to create video.

You can also cut the video clip by setting the Start Time and End Time.
---
Dual Web Browser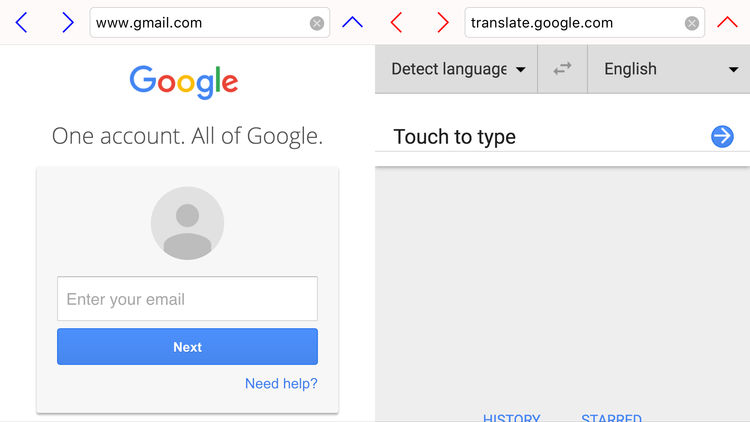 Normally $9.99.
Do you want to use the browser to browse all kinds of information at the same time? Including: network, video, stock, virtual currency, news, translation … and so on.

Now this app is sure to meet your needs!

Dual browser in one display!
Browsing web becomes easier and more efficient!

Features:
1. Simultaneously display Dual Web browser.
2. Previous / Next page button.
3. Share Screen button.
4. Dual Window Extend Mode.
5. Previous / Next URL button.
6. URL Save button.
7. Lightweight UI design to reduce memory usage can increase performance.
8. This browser has an independent ability to display video on one of dual web browser.

Watch Demo Video:
https://youtu.be/HYLDV2zRx3I
---
Dungeon999F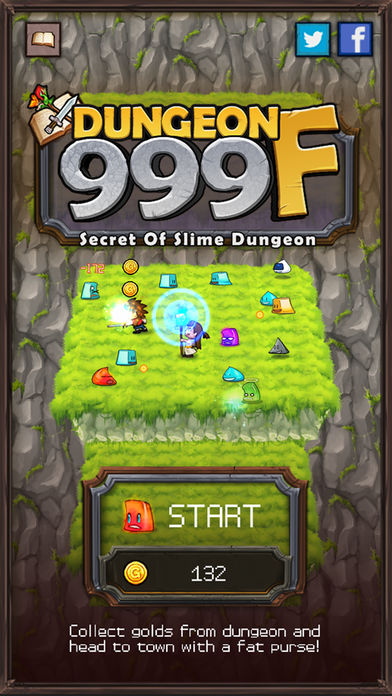 Normally $0.99.
"The game you must play at least once in your life!"
"The game with potential of million downloads globally!"
…is what the developer wants to hear, and the hope that was put into making this game.

Explore the dungeon with 999 floors full of various slimes with a wandering warrior Jack, the Black Hair, and a magician Rose. Train your characters, discover new magic, and utilize numerous items to geto to the 999th floor and find out the cause of slimes' rebellion!

– Cheaper than a Mcdouble cheeseburger!.
– Dungeon that seems to go on forever but eventually has an ending!
– A unique storytelling of a One man army, full of old jokes likely to appear in 90s TV show!
– Various casting with wonderful effects, which you can advance additionally!
– Strategic fun of finding a proper attack method for each slime!
– Ambiguity that promotes a sense of expectancy for the following sequel.
– If you read it all the way down to this line, why don't you try it yourself??
– 10 Crystals are provided to all users from the beginning of the game!
---
Powers of Minus Ten – Bone
Normally $0.99.
An adaptation of the original Powers of Minus Ten, made for the show Scientastic!, produced by Planet Earth Television.

In this version of POMT, zoom into human bones, see how broken bones heal, and investigate some of the cool and weird cells found in the middle of our most sturdy organs.
Download Powers of Minus Ten – Bone
---
Rune Gems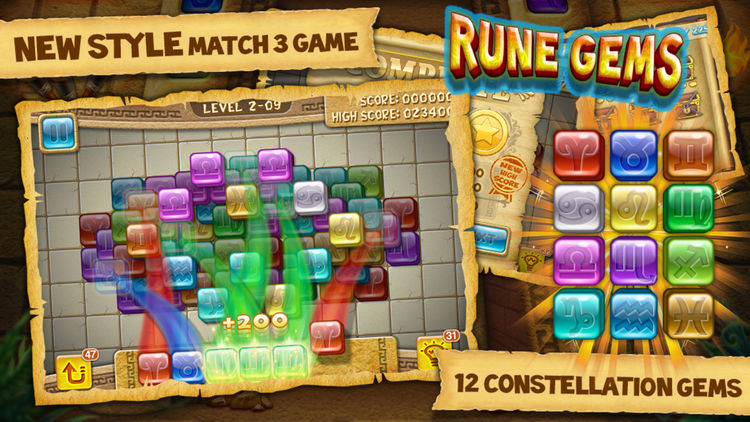 Normally $1.99.
Rune Gems is a new & unique puzzle game.

HOW TO PLAY:
1.You have a tray that holds 7 tiles.
2.Any tile you tap goes into your tray.
3.All tiles that enter your tray are automatically sorted by color and once you have EXACTLY 3 matching tiles of one of one color, those 3 tiles disappear and you score some points.

If you happen to tap on too many unmatched tiles so as to clog up the tray with no way to form a group of three matching tiles from the available tiles on the board, the game ends the second you add that 7th tile and it isn't immediately part of an existing set.

A little trick:
Since a grouping can NEVER be more than 3, is to simply match as many triplets as fast as possible for an escalating speed combo bonus…but be careful, if in your haste you end up tapping on 4 red pieces, that 4th piece will now sit on the tray clogging stuff up until you find it two more partners. So always be mindful of what you put on the tray and make sure you can match it off quickly or letting it clog the flow up a bit is worth it if it is blocking your access to many other tiles underneath.
---
Samurai Duel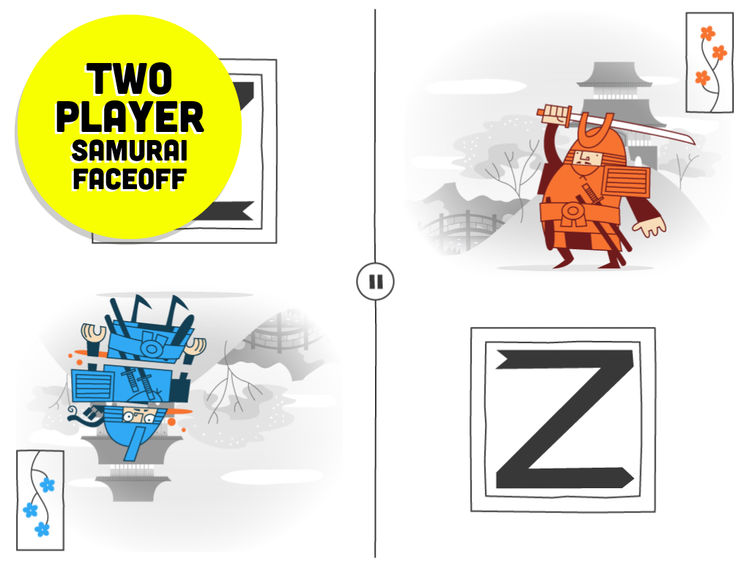 Normally $9.99.
A fast-paced, two player samurai showdown for iPad!

Battle your friends and defeat your opponents by mastering the 5 weapons of the Samurai; Naginata (pole), Kanabo (club), Daito (long sword), Shoto (short sword), Yumi (long bow).

Featuring colorful cartoon graphics and a cool minimalist interface, Samurai Duel gets you and your opponent straight into the fast paced fighting action with intuitive 1 finger swipe controls for each weapon.
---
Widget Calendar : Easy&Simple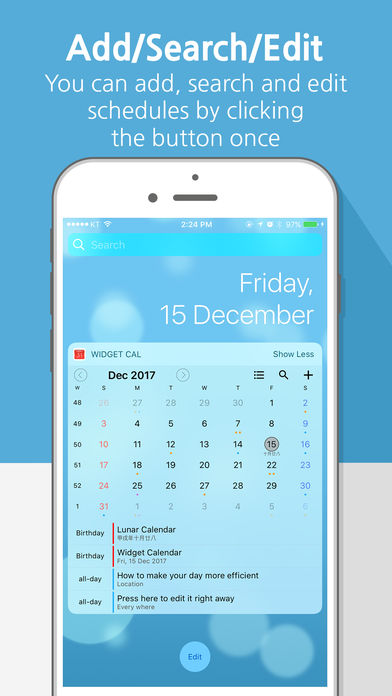 Normally $1.99.
Try this simple and clean widget calendar to save your time and spend your day more efficiently.
You can check and manage your calendar and schedule on your lock screen.

◦ Calendar: Simple and clean view of monthly calendar in your Notification Center. You can check your calendar quickly and easily, even when your phone is locked.
◦ Events: Events saved in all calendars saved on to iCloud through iPhone Calendar, Google Calendar and Exchange are shown in your Notification Center.
◦ Add Events: You can add events to your calendar in your Notification Center with a single button.
◦ Mange Events: You can edit events in your Notification Center with a single button.
◦ Landscape mode: We support landscape mode. Check your calendar in your Notification Center while watching movies or playing games!
◦ 3D Touch: We support 3D touch. Press on the app icon.
◦ Peek and Pop : We support Peek and Pop function. Try press on the app screen.
◦ This application has been implemented using Swift.

Widget Calendar loved and praised by so many! Get it now!

"I love it! All features in the calendar app is now in Notification Center, so I never have to use the calendar app again." -Mason
"I really like that I can check my schedule all at once just by dragging down my Notification Center. I also appreciate the clean and simple design! It's just the widget I was looking for." -Clara
"Adding events on widget? Wow, this is just great! This is a must-have iPhone app." -Noah

Please contact us at ll2016.help@gmail.com if you have any questions or issues while using the app.

◦ This application supports English, Chinese, Japanese and Korean.
◦ Music in App Preview Video : jazzyfrenchy – Bensound.com