Whether you're looking to mix and match color palettes, turn your Live Photos into GIFs, or even learn how to speak English, we've got you covered with Friday's selection of paid apps gone free from the App Store. What better way to kick off your weekend than with a bunch of new apps that won't cost you a penny?
This post covers paid iPhone and iPad apps that have been made available for free for a limited time by their developers. BGR is not affiliated with any developers. There is no way to tell how long they will be free. These sales could end an hour from now or a week from now — obviously, the only thing we can guarantee is that they were free at the time this post was written. If you click on a link and see a price listed next to an app instead of the word "get," it is no longer free. The sale has ended. If you download the app anyway, you will be charged by Apple. Subscribe to our feed to be notified as soon as these posts are published, and you'll avoid missing the sales we cover.
Avaz FreeSpeech
Normally $9.99.
FreeSpeech helps anyone with a language impairment practice and develop grammar skills! Drag and rearrange picture tiles, and FreeSpeech will convert them into a perfectly grammatical English sentence.
Explore how tenses, sentence forms, parts of speech, and other grammatical properties change the structure of English — and it's all visual!

FreeSpeech is the perfect app for anyone who is learning the English language – whether you are
– A person with special needs, such as autism, dyslexia and hearing impairments
– An ELL student, trying to make sense of English grammar
– Someone who loves languages and likes to explore them!

Developed by an interdisciplinary team including SLPs, educators, and researchers with over 100 years of collective experience, FreeSpeech is the most advanced language learning technology currently on the App Store. The technology behind FreeSpeech was the subject of a TED talk by its creator Ajit Narayanan which has been viewed more than one million times. The development of FreeSpeech, combining engineering with generative linguistics, earned the team recognition as one of the world's Top 35 Innovators from MIT Technology Review. AS SEEN ON TED BY 1M+ VIEWERS: http://go.ted.com/CW6u

"A powerful new app designed to help children of all learning levels and language abilities develop grammatically correct sentences… A welcome addition for anyone with young writers that struggle with arranging sentences or who have a language impairment that makes it frustrating to communicate."
– SmartAppsForKids

FreeSpeech is unique because it's the only app in the world that predicts grammar. You can throw a bunch of picture tiles at it, and the app will automatically figure out a grammatically correct sentence from them.
– It's possible to manipulate words, tenses and structure as if you were manipulating building blocks.
– The app lets teachers and learners model/recast/contrast various grammar rules pictorially, all the while speaking out correct English.
– A teacher or therapist can configure how much prediction FreeSpeech does, and fade away its capabilities as a student develops confidence.

FreeSpeech is based on solid research, and builds language by:
– EXPANDING: Prompting users with questions to expand their sentences;
– SCAFFOLDING: Intelligently predicting words that they are likely to use;
– CONTRASTING: Visually modeling tense and sentence modifiers;
– RECASTING: Automatically inserting prepositions and articles as needed; and
– ERRORLESS MODELING: Automatically predicting grammar, to assemble a map of pictures into a grammatically correct English sentence.
Scientific trials validating the efficacy of FreeSpeech have been presented at leading conferences in linguistics and special education.

FreeSpeech features more than 2,000 symbols from Symbolstix, and is ideally suited to use alongside other AAC, articulation and education apps that use these lovely symbols. Additionally, you can customize FreeSpeech vocabulary with 20,000+ Symbolstix symbols.

Download FreeSpeech and learn English language skills today!

Please email us at support@freespeechapp.com with any comments, questions or suggestions about FreeSpeech.

Visit us at http://www.freespeechapp.com

*Pricing plan – Auto Renewable Subscription*
1 month auto renewing – 9.99 USD
6 months auto renewing – 59.99 USD
1 year auto renewing – 99.99 USD

Link to privacy policy – http://www.avazapp.com/privacy
– Payment will be charged to iTunes Account at confirmation of purchase
– Subscription automatically renews unless auto-renew is turned off at least 24-hours before the end of the current period
– Account will be charged for renewal within 24-hours prior to the end of the current period
– You can manage your subscriptions and turn off auto-renewal by going to your Account Settings after purchase
– Any unused portion of the free trial period will be forfeited when you purchase a subscription

Symbols used in this app are © 2016 SymbolStix LLC.
---
Color Query Pro
Normally $1.99.
Professional color mixing and matching for graphic artists, web developers and designers.

"When there are colors to mix and match, there is one app to use and that one app is Color Query Pro for iPhone." …Tom's Guide

"Color Query puts you in the know. Just point your iPhone at a wall or other object and snap a photo. Color Query will analyze the photo to determine its name and properties like RGB, CMYK, HSB, and HEX. You're also able to compare colors to five standard pallets, adjust colors, view variations, and save up to five samples." …AppAdvice

– Use camera to capture color from object.
– Query color and compare to twelve standard palettes;:
– Pantone
– RAL Classic
– HKS K
– NCS
– Sherwin-Williams
– BEHR
– Valspar
– 日本の色の一覧 Colors of Japan
– Federal Standard 595
– HTML
– Material Design
– Wikipedia.
– Query color by number or name.

– Mix and match color in RGB, HSB or CMYK colorspaces.
– Use sliders to adjust color.
– Color component bars for each colorspace. Shows variations of color for each component (red, green, blue etc) every 17% . Touch a color to put it in main window.
– Get RGB with #hex, HSB and CMYK numbers. Enter #hex code directly to see a color.

– Save up to 25 color samples over five sample palettes. Rotate through the palettes with the toggle button.
– To delete a sample, touch it and drag up.
– To swap with color to the left, double tap it.
– Delete all samples in current palette by dragging up on the Sample button.
– All data is persisted meaning you never lose your saved samples.

– Shake phone for a random color.

** Colors shown are simulations of the actual color.
---
Findit – 200 Pictures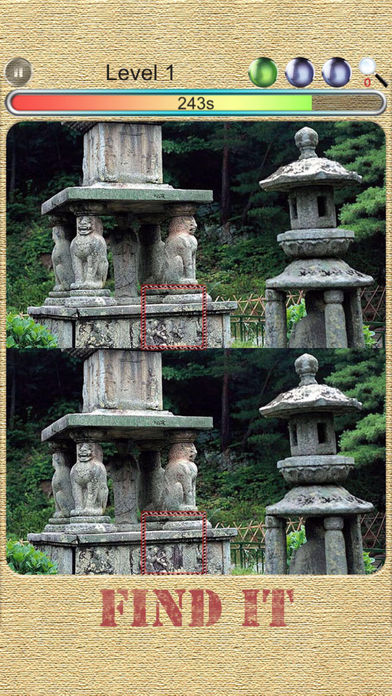 Normally $4.99.
**** Total 200pcs HD Pictures ****

*This game is difficult, very difficult if your eye is not good enough.

Classical Find it game, one hundred to play without getting tired.

Each picture has 3 different, find the correct different add 15 sec. But when touch wrong position, time will decrease 30 sec.
Every new Picture loaded will add 60sec. So total you will have 1.75min to complete each picture.

Contains many pictures, and we will continue update and add.
Download Findit – 200 Pictures
---
GIFMyPhoto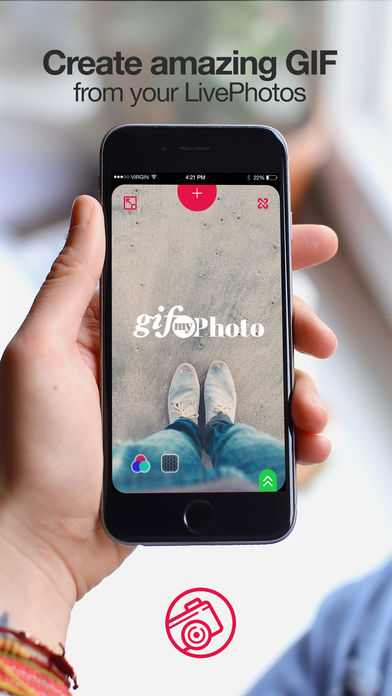 Normally $1.99.
Create incredible GIF with your LivePhotos!

GIFMyPhoto it's an app that allows you to create incredible GIF using your LivePhotos, adding effects and filters, also you can share with friends via iMessage, Facebook, Twitter and more.

Is very easy to make your GIF, you just have to select a LivePhoto from your camera roll, add your favorite effects and filters and that's it. Use the 3D Touch shortcut to create your GIF without wasting your time.

This app requires the LivePhoto feature which is only available on the following models:

– iPhone X
– iPhone 8
– iPhone 8 Plus
– iPhone 7
– iPhone 7 Plus
– iPhone 6s
– iPhone 6s Plus
– iPhone SE
---
GlowOrbX
In-app purchase free for a limited time
GlowOrbX is a level based avoidance game. Weave your way past various hurdles and obstacles to progress through each level. There are six playable characters and the GlowOrb behaves differently inside each character. They can all be unlocked by collecting GlowOrbs throughout the game. Can you unlock all six?

Checkpoints are placed routinely, allowing for short sessions that can be saved and continued whenever you get a chance. However, if you do get stuck you can use the skip level functionality to move onto the next level. So there is no excuse for giving up!

Be sure to invite your friends and challenge each other to see who is the GlowOrb king amongst your peers.

Tag us in all your social media posts @LiontechStudios

Good Luck!
---
Hero's 2nd Memory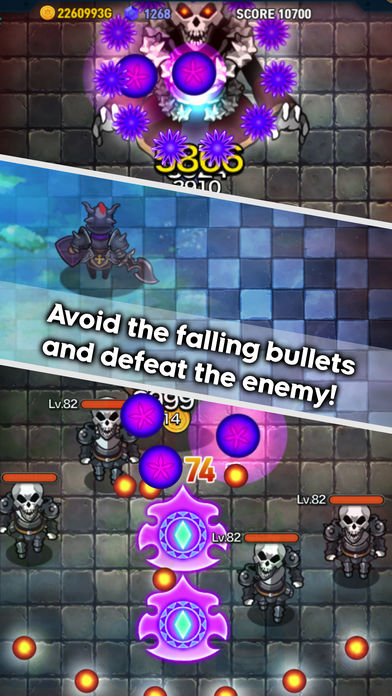 Normally $0.99.
Shooting RPG! Hero's 2nd Memory (Hero2M)

One day when humans and monsters were living together,
Man and monster started the war in the invasion of the devil who wanted to dominate human
The monster's power grows, and a hero appears to save the human slaves.
The hero has succeeded in bringing down the devil, but he is lost the memory in the curse of the devil.
Where are the heroes ….

How to play
– The main character moves in the direction of sliding left and right by touching the screen.
– The hero character only attacks while touching the screen.
– If you touch the screen, it enters Slow mode.
– Avoid attacks with potions when you lack health, and avoid attacks with skills when you have a lot of monster's shot!

We have a richer volume game with over 100 hours of playtime
Each time you clear the story, you'll see a more difficult level
Difficulty levels are in the order of Normal -> Nightmare -> Hell
If you break all this difficulty levels, you will be master of Hero's 2nd Memory!
* If the game ends abnormally, the data may be damaged.
* Please note that if you delete the game, save data will be also deleted
* Option > Data backup is possible
---
Runtastic Road Bike GPS PRO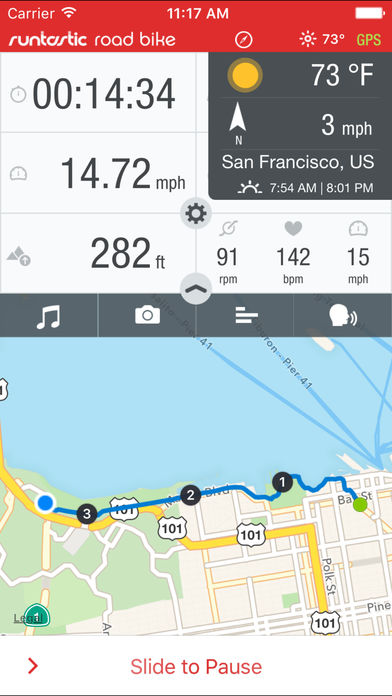 Normally $3.99
The Runtastic Road Bike app, developed by road biking experts, turns your iPhone into a top GPS cycling computer with an array of incredible features! Track your tours, races and rides with your iPhone, monitor your training progress and compare your performance to your friends'! Become a part of the Runtastic Community with millions of enthusiastic users.

APP FEATURES & BENEFITS:
– Track bike tours via GPS: Distance, duration, speed, elevation gain, pace, calories burned, etc.
– LIVE Tracking & Cheers: Go LIVE and show your friends where and how fast you're cycling & let them cheer you on for more motivation
– Voice Coach: Keeps you posted on speed, distance, elevation gain, etc.
– Route search: Browse & search thousands of bike routes (available in the app and on Runtastic.com)
– Detailed illustration of your velo route including elevation profile
– Open Street Map & Open Cycle Map integration, plus Offline Maps available: Download & save maps on your iPhone to use them abroad or without internet connection
– Colored Traces (speed, elevation, climb rate, heart rate, etc.)
– Display your current rate of climb during a tour (elevation gain/minute)
– Show current grade in %
– Auto Pause: No need to manually stop & start activities during short breaks (with Runtastic Speed & Cadence Sensor)
– Wind & weather conditions
– Detailed post-tour analysis incl. time rode uphill, downhill, flat
– Cadence measurement (with Runtastic Speed & Cadence Sensor)
– Heart rate measurement (with additional hardware)
– Configure your display: You choose which values (distance, speed, elevation gain, calories burned, etc.) are shown during your rides
– Music: Create a playlist for your tours & activate your Powersong to boost motivation!
– Save your cycling activities on Runtastic.com
– Share your bike activities on Facebook, Twitter and via email

Whether you're a beginner or a professional bike athlete, this app has everything a (road) biker could wish for!

Note: Continued use of GPS running in the background can dramatically decrease battery life.

Runtastic Terms of Service: https://www.runtastic.com/in-app/iphone/appstore/terms
Runtastic Privacy Policy: http://www.runtastic.com/in-app/iphone/appstore/privacy-policy