If you're in the Northeast region, there's a good chance you're enjoying a snow day on Wednesday. And what better way to enjoy a snow day than to fill your iPhone and iPad with paid apps that are currently on sale for free? We've got eight fresh apps for you to check out today, but they're only free for a limited time. Download them while you can!
This post covers paid iPhone and iPad apps that have been made available for free for a limited time by their developers. BGR is not affiliated with any developers. There is no way to tell how long they will be free. These sales could end an hour from now or a week from now — obviously, the only thing we can guarantee is that they were free at the time this post was written. If you click on a link and see a price listed next to an app instead of the word "get," it is no longer free. The sale has ended. If you download the app anyway, you will be charged by Apple. Subscribe to our feed to be notified as soon as these posts are published, and you'll avoid missing the sales we cover.
Green Hotspot VPN Proxy
Normally $2.99.
Get Fast VPN Proxy Now!

DISTINCTIVE FEATURES OF OUR VPN:
* Enjoy the Faster & Stable VPN Proxy
* No Registration or Login is needed
* One tap connect to VPN
* Automatically connects you to the fastest VPN Server
1.No Logs Kept: Fast VPN doesn't track or keep any Logs of its users and their activities. You are completely private with Fast VPN

2. No sign up, no registration To use the basic features of the app, you don't need to create an account.

3.Unparalleled VPN Performance: Fast VPN fully own all VPN servers and the proprietary servers ensure fastest VPN speed, and most stable & secured connections.
Download Green Hotspot VPN Proxy
Realistic Chinese Checkers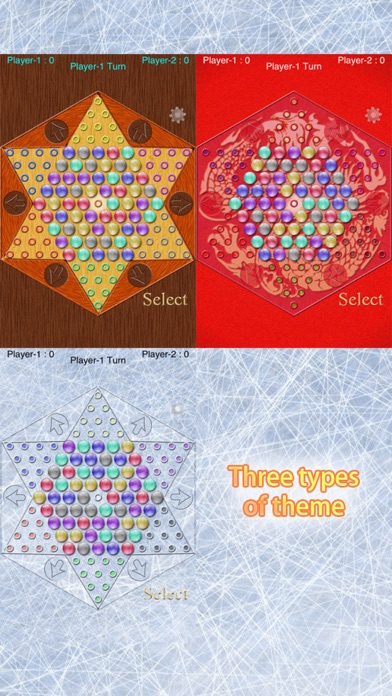 Normally $4.99.
Realistic Chinese Checkers with unbelievable real crystal balls.

There are 2 play modes: Capture and Free.

Capture mode:
You can play with Computer or up to 6 players. Computer player have very strong AI.

Detail: All sixty game pieces start out in the hexagonal field in the center of the game board. The center position is left unoccupied, so pieces form a symmetric hexagonal pattern. Color is irrelevant in this variant, so players take turns hopping any game piece over any other eligible game piece(s) on the board. The hopped-over pieces are captured (retired from the game, as in American checkers) and collected in the capturing player's bin.

The game ends when no further jumps are possible. The player with the most captured pieces is the winner.

The board is tightly packed at the start of the game; as more pieces are captured, the board frees up, often allowing multiple captures to take place in a single move.

Free mode:
Just like a Chinese checkers board. No rule, no AI.
You can play anyway you like.
Download Realistic Chinese Checkers
The Playmatic
Normally $1.99.
The Playmatic: It's baby's first app, and it's your best friend!

The Playmatic is for iPhone, iPad, and iPod Touch. It includes four games: Magic Wand, Bubble Bath, Balloons, and Hot Air Balloons. All games are ad free, so there won't be any accidental clicks by little fingers.

# Extremely simple, by design.

A lot of planning and care went into making The Playmatic as baby-proof as possible. There are no ads, no popups, no settings to configure, and nothing that will require you to step in and help. There's nothing for your baby to break. Babies figure the app out fast — tap a game on the menu to play it, and return to the menu by giving the device a shake.

# Helps babies learn cause and effect.

The games in The Playmatic are designed around exciting (for babies) cause-and-effect interactions. When your baby touches the screen things happen — magical poofs of color appear, bubbles pop, and sky divers jump out of hot air balloons. Therapists have even used The Playmatic to help teach developmentally challenged toddlers!

# Fun for baby, not annoying for you.

The Playmatic will keep your baby entertained for hours with happy sounds and colorful graphics that are exciting for baby but not annoying for you. It's a win-win situation. Like some parents who have written us, you may even find that The Playmatic keeps baby entertained long enough to give you a few extra minutes in the shower each morning!

# Frequently Asked Question

To exit a game and return to the menu, just tap and hold for two seconds, and then slide your finger right.
Dr. Semler's HeartPerks
Normally $0.99.
WALK YOUR WAY TO HEALTH
Everyone should to walk at least 30 minutes aday to enjoy good health. Dr. Semler's HeartPerks app is here to help, making it easy to track how far you go every day. This is the first interactive mobile App developed by a Mayo Clinic-trained cardiologist, providing information on the causes and prevention of cardiac disease and heart attacks, the #1 cause of death in America.

IT'S TIME TO GET FIT
Over 800,000 people suffer a heart attack each year in America, but you can reduce your risk starting today just by beginning to walk. Do it your way — inside, outside, whenever and wherever. There's no need for expensive health clubs or fancy equipment. Just your two feet and a determination to 'move it, move it!'

MEET DR. HERB SEMLER, M.D.
As a respected, internationally known May clinic trained cardiologist and inventor who holds multiple patents for cardiovascular products, Dr. Semler has taught and practiced cardiology for more than 50 years. Upon decades of experience providing the highest level of cardiovascular care to patients, he founded Dr. Semler's HeartPerks. Using his company, he strives to make a difference in the lives of people by enabling them to reduce the risks of having a heart attack or stroke, the #1 cause of death in America among men and women.

GET STARTED RIGHT NOW FOR FREE!
No need for extra hardware, wristband or watch. All you need is your phone to walk your way to better health. Your daily steps will be tracked through integration with the Apple HealthKit which must be enabled.

THE EIGHT PILLARS OF HEALTH
Dr. Semler's HeartPerks App is based on our Heart Healthy Pillars. Each of the eight pillars of heart-healthy living is designed to increase education and spread awareness about how to prevent heart disease while increasing your physical activity.

The eight pillars of heart health are:

* Eat Healthy
* Avoid Becoming Overweight
* Control High Blood Pressure
* Limit Sugar
* Control Cholesterol
* Control Diabetes
* Get Moving
* Don't Smoke

IT'S TIME TO CARE FOR YOURSELF
We all know what we need to do to live longer and improve our health, but often it's hard to change or to get started. Dr. Semler's HeartPerks is here to help you on your journey to better health!
Download Dr. Semler's HeartPerks
fruity ~ dancing food sticker pack
Normally $0.99.
The doctor will tell you 8 servings of fruits and vegetables per day, we'll how about texting 100s of *dancing* fruits and vegetables per day.

This pack has 13 animated dancing fruits and veggies like banana, carrot, orange, and carrot. We even included in a fun extra sticker that's not a fruit or vegetable :)
Download fruity ~ dancing food sticker pack
Cove: The musical journal
Normally $0.99.
Create music to help express complex feelings. Cove is a personal musical journal to help you with your emotional and mental health.

• Create different musical moods and create music with over 30 different instruments
• Just tap and swipe. With simple controls there's no way to do it wrong!
• Build a song using base chords, melody and percussion
• Store your Cove in a personal journal. A private space to write some thoughts about your feelings where you can add notes, images or tags.

HOW DOES COVE WORK?
We believe Cove has a role to play in improving emotional and mental health by encouraging self-expression.

Cove can be used any time, but may be most useful when you find it difficult to express yourself through other means, such as talking or writing. You can use Cove whenever you feel like it, there is no right or wrong way! You can make music by yourself, or share what you make with others.

WHAT OUR USERS SAY
"It's hard to express and understand our emotions sometimes, this app helps out a lot."
– Taylrbrwr

"Love this app. It's so easy to use and so easy to create songs that reflect how I feel."
– Jjsantan

"This app is just great. I've just been so anxious lately, over so many different things."
– AKarst525

"Really enjoyed the ease with which I can capture an emotion I am feeling at the moment."
– CMPSMKR

WHAT THE PRESS HAVE SAID
"The loops you make and save really can be an emotional outlet."
– Mashable

"Cove is a journaling app that upends what you'd expect from a journaling app."
– WIRED

"It's a brilliant idea that removes the awkwardness and struggles that can come with trying to put difficult emotions into words."
– It's Nice That

"For people who struggle with anxiety or just find it hard to even determine their own moods, melodies can prove a useful tool of expression."
– The Next Web

TESTED IN THE NHS
Cove is currently being tested in the National Health Service (NHS) in the UK, and has been created in collaboration with specialists and clinicians. Cove was developed with young people in mind, but adults may find it equally useful to express and capture a mood or emotion.

Cove primarily uses music instead of words to express a feeling or mood, and so it may be helpful in conjunction with talking therapies and counselling. Cove is not a substitute for professional therapy, and not suitable for those experiencing severe distress or suicidal thoughts.
Download Cove: The musical journal
Feed the Rats
Normally $3.99.
THE OBJECTIVE IS SIMPLE – Destroy the crates to guide the cheese into Raymond's hands! Make use of cannons, conveyors and makeshift catapults! Progress to unlock cool items!

*************

A unique puzzle experience guaranteed!

Step right up, ladies and gentlemen! Solve 40 amazing levels, with the help of various inventions, in a genuine victorian steampunk setting.

"I said use my inventions for GOOD, not use my inventions for food!" – Father Rat

Follow the rats throughout the mansion and gardens and help them use their devices in order to achieve the much-craved wheels of delicious cheese.

Start in the basement and work your way up. Ropes will pose new challenges in the mansion. Discover the power of the steam cannon in the gardens. Finally, learn to work the conveyor belts to acquire the appetizing cheese.

"Cheese is like gold to rats. Delicious gold."

Features:
– Figure out the solution to unique puzzles with real physics
– Make it awesome! Unlock and use spectacular rat costumes and cheese types
– 40 mind-boggling levels in 4 different chapters to complete
– Compete with your friends and earn medals for your efforts
– More to come in free upcoming updates

Please note: This game works best on iPhone 5, 5c, 5s, 6, 6 Plus, 6s, 6s Plus and iPod Touch 5th and 6th generation.
SparksFly App
Normally $0.99.
SparksFly™ simplifies and unifies the repeated steps you take participating in all your social feeds. One app, one screen lets you view and post all user-content regardless of what social media platform is it on. You gain "intelligent control" over searching, sorting and curating all of your feeds – control to know something before others do, to know more than others do – control to be more well-informed all from what is already flowing through your social mobile apps. SparksFly™ brings people, brands, ideas and relevant real-time information closer together than ever before.

SparksFly™ Patent-pending Artificial Intelligence
We took another GIANT leap forward in the evolution of social media by applying our multi-patent-pending AI Engine to all the content across your selected social networks within the SparksFly™ app. Our engine "discovers and surfaces" uniquely relevant pieces of content, facts, trends, places, people, topics and ideas, "Sparks", that would have been impossible to discover on your own culling through thousands of posts across multiple social networks in real time. The more our AI engine learns about what you do, like and dislike in your feeds, the brighter and more frequent the "Sparks" fly. Sparks come from from the collection of content flowing through ALL of your feeds together NOT Twitter, or Facebook, or Instagram, etc. separately.

SparksFly's™ single screen and individualized AI engine enable anyone who uses more than one social network to keep up with ALL content and get ahead of its collective meaning. It's a MUST HAVE for those who use social to be in-the-know or want to be one of the first-to-know without the massive time commitment required today.

Social simplified. It's about time.

Get the App Now!