Welcome to the final roundup of the week covering paid iPhone and iPad apps that go on sale for free. We've got seven fresh iOS apps for you to check out today, and you're definitely going to like the ones we've managed to dig up. You'll also find a few more freebies in yesterday's post that are still on sale now, but only if you hurry.
This post covers paid iPhone and iPad apps that have been made available for free for a limited time by their developers. BGR is not affiliated with any developers. There is no way to tell how long they will be free. These sales could end an hour from now or a week from now — obviously, the only thing we can guarantee is that they were free at the time this post was written. If you click on a link and see a price listed next to an app instead of the word "get," it is no longer free. The sale has ended. If you download the app anyway, you will be charged by Apple. Subscribe to our feed to be notified as soon as these posts are published, and you'll avoid missing the sales we cover.
WTHR – today's weather app
Normally $0.99.
The app shows the weather for right here and right now. Tomorrow's forecast can be iffy – we only show the weather forecast for today. This way you have realistic expectations and don't get disappointed by inaccurate predictions. No information overload – just the current weather conditions.

The temperature display is available in Celsius and Fahrenheit.

Awards:
ProductHunt, Trending Weather Apps, 200 Upvotes

Ryan Roberts: "Minimalism at its best."
Joseph Wood: "Beautiful UI. I see an Apple Design Award in your future!"
Jordan Littman: "Interesting concept. The handwriting adds to its simplicity."
Steven Law: "Love, dead simple, just perfect!"
Pedro Pinto: "Raw and funny, I love it"
Download WTHR – today's weather app
Find My Car – Car Locator
$1.99 in-app purchase to unlock the full app and remove ads is currently free.
Have you ever forgotten where you parked your car?
Or paid unnecessary parking fines?

Then "Find My Car" is the ultimate app for you!

Download now the Best Car Locator App in the iOS App Store!!

"Find My Car – Car Locator" is an essential app with stunning aesthetics designed to simplify the way you locate your car using features like augmented reality, radar tracking, simple map view and helping you to set timer alerts to avoid parking fine simultaneously.
Just save your location when you park, and Find My Car will help you track your car in most efficient and amusing way.

Find My Car App overview:

-Radar
-Augmented Reality
-Manual Park/Unpark
-Driving Direction(Route Calculation)
-Driving directions
-Sonar sound
-Beam your saved location to another phone/email
-Save your car location to Notes or set Reminder
-Color Theme
-Shake to save
-Save notes and photos
-Location History
-Location Favorites
-Parking Timer
-Voice Instructions
-View current and car coordinates
-Map Options
Download Find My Car – Car Locator
DataRocket Data Usage Monitor
Normally $1.99.
Fast Internet to the end of the month!

DataRocket keeps tabs on your cellular data usage. The widget tells you at-a-glance, how close you are to exceeding your cap.

DataRocket notifies you in 10% steps about the remaining high-speed data volume.

The DataRocket widget informs quickly and clearly about data usage in the current billing period.
The dot on the progress bar changes its color from green (= safe), yellow (= attention) to red (= danger!).

The dot provides additional information about the billing period and thus helps you to keep an even better eye on data consumption: If the dot is to the right of the progress bar, your data consumption is safe. However, if the point is to the left of the progress bar, you should reduce your data consumption in order not to be throttled before the end of the billing period or to have to buy expensive additional data.

The DataRocket Wi-Fi widget displays the received and sent data volume. A tap on the "More" button opens the detailed view in which the local and public IP address can be viewed. DataRocket also displays the MAC address and the name of the wireless access point manufacturer.
Download DataRocket Data Usage Monitor
Wallpaper Generatоr
Normally $0.99.
So, for years I couldn't find a steady supply of wallpapers for my devices. Not really a fan of anything that includes people in it… Gets old pretty fast. As with any other wallpaper, really.

This app generates beautiful, colorful images, which can also get boring after some time, but there's always more! And modern digitals screens do make it seem like they need to show off their capabilities of showing eye-popping colors!

I, myself needed this app, so it seems like a no-brainer that other people might need it too.
Moto Hero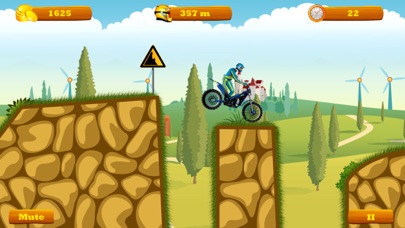 Normally $1.99.
An endless bike driving game. It`s different every time, and easy to play.

Tilt your device to lean the bike. Touch right screen to accelerate. Touch left screen to brake. Touch both left and right screen to jump.

Features:
– Fun, challenging, random and endless tracks.
– Awesome physical effect.
– Simple controls.
– Earn coins to get more in garage.
– An Universal App with hd optimized for retina resolution.

Tips:
– Collect more coins to buy advanced motorbikes, shields and VIP cards.
– Advanced shields to protect you when collide with the ground.
– VIP card provides more time.
– Get coins in garage.
Cameraxis – Graphic & Design
Normally $9.99.
Create mind blowing graphic designs in minutes without any graphic designing knowledge.

Cameraxis loaded with addictive fonts, impressive artworks, amazing filters, fantastic overlays and many more awesome features, that will spark imagination to create professionally designed images.

People use Cameraxis to create

– Instagram posts
– Typographies
– Facebook posts
– Holiday cards
– Valentine cards
– Wedding cards
– Invitations
– Easter cards
– Pinterest posts
– Christmas cards
– Posters
– Quotes
– Business Graphics
– Fashion Graphics
– Blog Graphics

Watch how to create astonishing graphic designs with Cameraxis – https://goo.gl/0aYaQq

STUNNING FULLY CUSTOMIZABLE TEMPLATES
Get inspired with 600+ predefined graphic designs. Create amazing graphic design with one tap.

IMPORT PHOTOS FROM MULTIPLE NETWORKS
All your photos in one place. Photos can end up in various online sites. So, it will be hard to keep track. To better manage your photos, Cameraxis lets you import photos from multiple networks like Instagram, Facebook, Flickr and Picasa.

ELEGANT FILTERS
Add more elegance to your photos with more quality filters. Browse through our large collection of creative filters and choose the suitable one that fits your chosen theme.

AMAZING OVERLAYS COLLECTION
Give your photos more depth with overlays. Combining photos or putting one over the other creates a dramatic effect to ordinary photos. Apply color/patterns to achieve the desired impact. Change opacity inverse overlay and stretch overlays for stunning results.

SPLENDID ARTWORKS
Pick the suitable artwork that fits your photo or design. Experiment with different colors, overlay patterns, opacity and shadows. Adjust the settings to get the best results.

TEXT TOOL
Browse through the fonts library and customize by adding colors and patterns. It also lets you adjust the opacity and shadow. Change the text alignment and vertical/ horizontal space.

LAYERS
Organize your design with layers. Change the order of texts or artworks by working with multiple layers. Hide or make the layers visible to see, which combination works best. Lock the layers to work accurate on the design.

MULTI-SELECT AND GROUPING
Select multiple layers, group them into one, move/scale/rotate them as a group.

NEVER LOSE YOUR WORK
Save your work and return to your last edited draft. You don't have to worry about losing your latest edits, because the app is smart enough to save them.

CHANGE CONTROLS OF YOUR PHOTO
Take control of the settings. Change or adjust photo controls to maintain accuracy of photo size and quality.

SAVE & SHARE
Get people to discover your amazing photos. Save your images to the maximum resolution of your device and share instantly to Instagram, Facebook, Twitter, Picasa and Flickr. Photo sharing made easy.
Download Cameraxis – Graphic & Design
Piku Piku – Make Gifs & Videos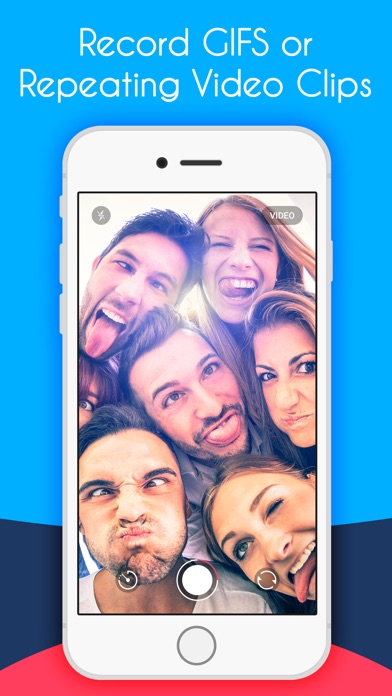 Normally $1.99.
Make and share animated GIFs or repeating video clips using your iPhone camera. Tap the shutter button once and Piku Piku does the rest.

Praised by Apple
=============
* Featured on iTunes homepage
* Featured in Apps Enhanced with 3D Touch
* Featured as Best New App
* Featured in Make & Share GIFs
* Featured on Product Hunt homepage
* Press: Mashable, TheNextWeb, MacWorld, AppAdvice and more…
=============

LIVE FILTERS
Apply striking filters in real time to record the best gifs and videos

FRONT SCREEN & REAR CAMERA FLASH
Record gifs and videos, like never before, even in the dark

SELF TIMER MODE
Capture your fun moments by setting the timer for 3, 5, or 10 seconds

GIF & VIDEO MODE
Select to record either as a gif or video

FRONT & REAR CAMERA
Switch between front or rear camera

PORTRAIT & LANDSCAPE
Record gifs or videos in your choice of orientation

Notification Center Widget
Quickly bring up the front or rear camera right from the Notification Center, even from your Lock Screen

3D Touch Quick Actions for iPhone 6s
Instantly bring up the front or rear camera to take a fun moving selfie or capture something interesting