Welcome to another action-packed week full of paid iPhone and iPad apps on sale for free for a limited time. Today's roundup includes the eight best premium apps of the day that are on sale for free. As always, these deals will be over before you know it, so check out today's list of apps while they're all still free.
This post covers paid iPhone and iPad apps that have been made available for free for a limited time by their developers. BGR is not affiliated with any developers. There is no way to tell how long they will be free. These sales could end an hour from now or a week from now — obviously, the only thing we can guarantee is that they were free at the time this post was written. If you click on a link and see a price listed next to an app instead of the word "get," it is no longer free. The sale has ended. If you download the app anyway, you will be charged by Apple. Subscribe to our feed to be notified as soon as these posts are published, and you'll avoid missing the sales we cover.
QuickChat for WhatsApp
Normally $0.99.
Chat faster on WhatsApp with numbers that you do not have in the address book!

WhatsApp is the most widely used messaging application in the world. Every day we talk to dozens of people and often when we know a new one, maybe via Facebook, Tinder or live, we exchange the phone number to continue talking on Whatsapp, a place "more intimate" and often faster than the various alternatives.
The standard procedure for sending a message to a person on WhatsApp is as follows:

• You must first open the phonebook.
• Press the button to add the new contact.
• Enter your name, surname and other information.
• Enter the number.
• Save the card.
• Close the Contacts application and open WhatsApp.
• Click the button to start a new conversation.
• Search for the name of the contact you just saved, and finally you can send a message.

As we have seen there are many things to do before you can send a message, but with QuickChat just write the phone number press on the cornet and immediately will open the conversation on WhatsApp where you can send a message.
Download QuickChat for WhatsApp
Ruler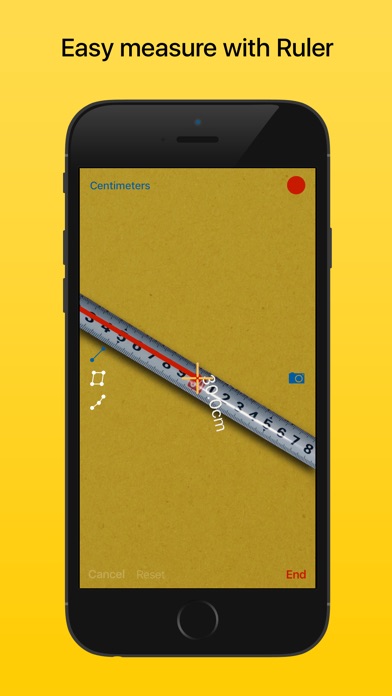 Normally $0.99.
New AR technology make easy to measure lenght on the fly with Ruler.

Single measure ruler – draw one line with length.
Chain measure ruler – measure several lines one by one.
Perimeter measure ruler – several lines with close perimeter form last point to first.

Colors – for separate different measures.
Camera Fast
Normally $2.99.
App for photographers to take overall control over Camera Settings easily; that the App allows you to immediately set the setting parameters right on screen without shuffling around tedious setting menu-trees; just shoot the picture with your desired settings in an instant.

Moreover, we have designed this App with the flexibility to relocate the most frequent used functions/icons (such as shutter, white balance, exposure block, etc.) to your desired on screen location customized for you to fully control this camera App to your liking.

The App also works with the optional KF101t BLE camera shuttle device, as the remote shutter, with further convenience.

App features:
ISO,EV,Shutter Duration,White Balance,Focus & RAW parameter setting.

Compatibility:
iOS 10.0+ devices with BLE
Green Screen – chroma key
Normally $1.99.
Green Screen developed for shooting video/photo using camcorder or photo camera with device and green replaced with screen capture.

– Markers for tracking device motion
– Green chromakey
– Blue chromakey
– Brightness control

If glare is to much with max screen brightness, then try to reduce ambient light, if it not possible then use polarised filter.

Shake device to change settings.
Download Green Screen – chroma key
You and Me Pro
Normally $0.99.
The rules are simple!

◆Freedom in the shape of a line, free-falling objects make two ball meet together!Flexible thinking will be the key to victory.
◆Share a moment of triumph!You can show off your skills on social media and to share pictures with your friends.Also, see friends share can get prompt oh ~
◆Your brain ability will be tested, test your flexibility of thinking and logical thinking.The game elements, the chamber of secrets escape elements including a riddle, CARDS and strategic game elements, etc.It may also affect a child's mental development and prevention of brain aging.
◆Welcome to join QQ group: 416352396 communication.
Metal Soldier
Normally $0.99.
The sequel to the worldwide hit "METAL SOLDIER" finally appears!
"METAL SOLDIER" joins the battle with numerous improvements!
TradePatterns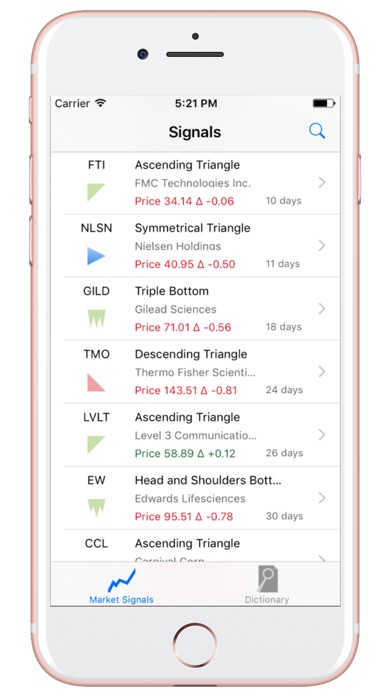 Normally $0.99.
Technical analysis chart patterns recognition app! Help to detect on the daily basis the most powerful stock chart patterns with a minimal lag for S&P 500 range of stocks and to track pattern's performance for the trade confirmation.

* Powerful stock chart patterns:
– Head and Shoulders Top
– Head and Shoulders Bottom
– Symmetrical Triangle
– Descending Triangle
– Ascending Triangle
– Double Top
– Double Bottom
– Triple Top
– Triple Bottom

* Laconically designed intuitive display
* Minimal lag machine recognition basing on Gann's Swing Charts theory
* Trade signals list for current and recent history markets
* Easily search trade signals by stock ticker, company name, pattern type or market of interest (bullish, bearish or neutral).
* Key price details, such as daily open, high, low, close, price change and volume
* Multi-functional chart view to visualize and localize the formations parameters over time
* Support and resistance levels for price action analysis and trade confirmation
* Practice focused pattern info with real life examples.

Anyone who uses technical analysis, price charts for trading, investment, research or simply track stocks should have this app. Very easy to use. All computation burden on the server side. Quick access to calculations results.

Notice: nothing contained in this app is intended to constitute investment advice or an opinion regarding the appropriateness of any investment, nor a solicitation of any type.
Sleep Sounds: relaxing sounds
Normally $0.99.
All sounds recorded with high quality stereo condenser microphones and preamps. (besides generated sounds: white pink brown noises and binaural beats)

Additional features:
Auto off timer
Reliable alarm clock

Sounds:
white noise
pink noise
unicorn music box
teddy bear music box
ballerina music box
cat purring
morning forest
creek in forest
forest
tropical jungle with tree frogs
loro park
bonfire
heavy rain
heavy thunder
distant thunder
rain under umbrella
rain near window
light rain on street
rain on city street with traffic
sea with seagull
sand beach
baltic sea beach
underwater volcano
night sea
wind in open window
wind at the door
london train station
australian subway
moscow subway
chinese bus
highway
new york silent street
highway bridge
oscillating fan
3D printer
old radio tuning
old english clock
vacuum cleaner at work
wind chimes
gong 40″
gong 38″
binaural beat 1Hz lethargic
binaural beat 2Hz deep sleep
binaural beat 3Hz dreamless
binaural beat 4Hz drowsy
binaural beat 6Hz fantasy
binaural beat 8Hz relaxed
binaural beat 12Hz conscious
binaural beat 16Hz focus
binaural beat 24Hz active