Yesterday's post covering all the best paid iPhone and iPad apps on sale for free was a great one, and you'll find a number of remaining sales if you head back to that post quickly. We've got 11 fresh apps for you on Wednesday though, and there's definitely something for everyone on today's great list.
MUST SEE: This fully assembled iPhone 7 probably shows us exactly what the finished phone looks like
These are paid iPhone and iPad apps that have been made available for free for a limited time by their developers. There is no way to tell how long they will be free. These sales could end an hour from now or a week from now — obviously, the only thing we can guarantee is that they were free at the time this post was written. If you click on a link and see a price listed next to an app instead of the word "get," it is no longer free. The sale has ended. If you download the app, you will be charged.
Rainonme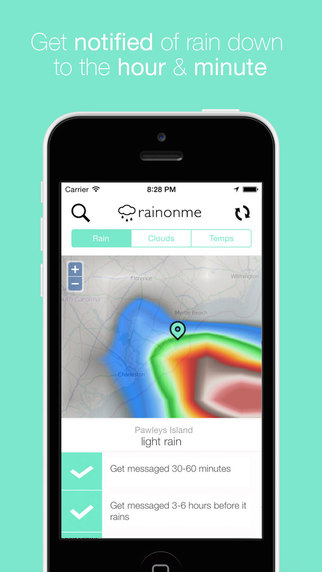 Normally $2.99.
You'll never need to open another weather app again – receive personal text messages sent to you the exact number of minutes before it rains at your location with 95% accuracy and get sent custom weather reports every morning and week. Anywhere you go, rainonme tracks your location to send you the most accurate rain & weather reports, without you ever having to open the app. Never get caught in the rain again.

Also view super-fast radar, cloud cover, and temperature maps to see when how quickly your day is going to be sunny and bright again!
Remote Media Manager Pro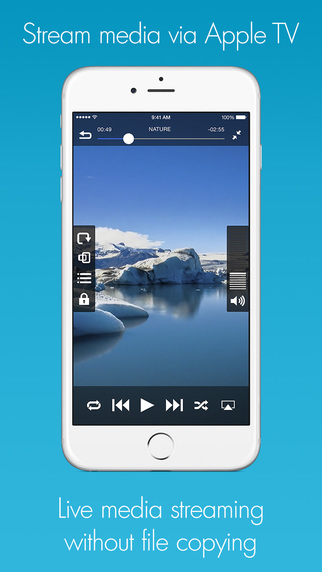 Normally $3.99.
Remote File Manager is the powerfull intuitive file browser and viewer for iOS. App can view, copy, move, stream, and manage files between NAS drives, computers, servers, and cloud storage in any direction. You don't need to install any other software. App will scan and locate devices on your network and connect in seconds.

With our app you can play any video file without conversion, no need to move and copy files – app stream audio and video from your computer or cloud services to any iOS device. You can watch videos on your HDTV with Apple TV or Google Chromecast.

App connects to computers with Mac OS, Windows and Linux, work with files stored on Apple Time Capsule, NAS, WebDav, Cloud services (iCloud, OneDrive, Dropbox, Box, Google Drive)

FEATURES
– Plays most video formats without conversion: avi, mkv, wmv, mpg, mp4, mov and others.
– Connect to FTP, SFTP, SMB, WebDav, Cloud services
– Wireless transfer files from any network device

– True streaming audio and video on your network without file copying
– Streaming audio and video to your HDTV via Apple TV and Google Chromecast
– Stream music, video and photo from iCloud, OneDrive, Dropbox, Google Drive, Box, Yandex.Disk

– Playback and volume control using simple gestures
– Access to media library on the iOS device (Music, Video, Photos)
– Watch online TV, listen to Internet radio (M3U playlists support)

Read our How to use guide for step by step help with getting connected.
Download Remote Media Manager Pro
Rise N Fall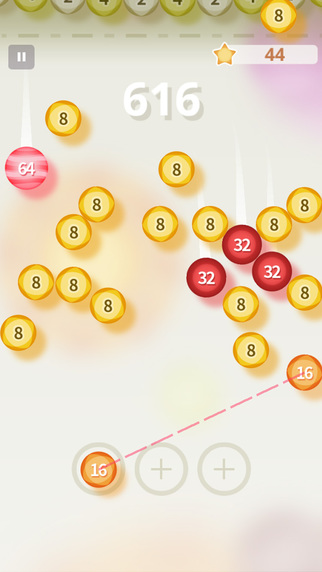 Normally $0.99.
Unique Game Rule Puzzle Game.

Once start playing you won't be able to stop yourself !
A whole new gaming experience you've ever had !

Experience unique play style, Artistic design and Emotional sound system.
12 types Planet, 18 Achivement (Planet Explorer, Planet Creator)

Make new Planet! be Planet Creator!

+ Rule.
Drop to combine same numbers!
Get the next power of 2s, Bigger & bigger!
Touch to shoot missile upward!
Voice Recorder PRО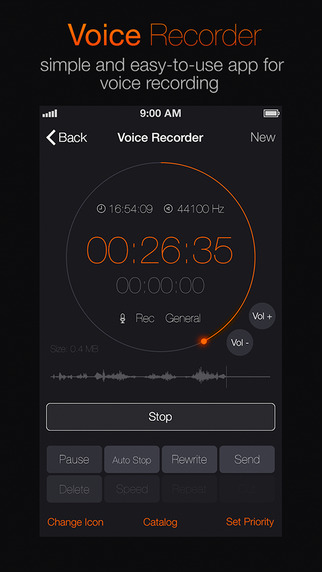 Normally $2.99.
Voice Recorder is a handy voice recording app for your iPhone, iPad, iPod touch.
• voice recording
• record editing
• convert voice recordings to text (!)

• recognizes more than 44 languages
• split the recording into separate fragments
• simple design and a wide range of possibilities.

Unique functions:
• Built-in filter reduces the level of background noise
• Built-in function to convert voice to text

Ideal for students, business people, journalists, teachers, doctors, and anybody who makes voice notes and reminders. Taking lecture notes, conducting an interview or just immediately jotting down a good idea has never been easier!

Main functions:
• voice recording. The recording time is limited only by the memory capacity of your device.
• playback function
• cutting function. If needed, you can select a part of the recording and save it as a separate file.
• speech-to-text conversion
• change interface color scheme
• sort files by date
• sound oscillogram- now you can easily select the desired audio fragment.

Sharing function:
• For text files on Facebook and E-mail, Dropbox.
• Ability to transfer audio files via E-mail, Dropbox.

The app is fully compatible with iPhone 5S, 5С, 5, 4S, 4, 3GS, iPod touch 4th and 5th generations, iPod 4, iPad 2, iPad 4, iPad Mini.

Full support of iOS versions, starting from version 6.0!

How to use the app:

Make an audio recording!
Save the file and go to the audio recording section.
After selecting the recording you can:
Select the fragment you need and save it in Audio Fragments section.
Play the recording by pressing the Play button.
Convert the recording to text by pressing Speech-to-text button.

After file processing you will see the text version of the audio recording.
After editing the text, press "Save text" button.
You can convert edited text back to speech (text-to-speech) the same way.

Attention!
When making a recording, make sure there are no loud noises around.
Paranormal Minis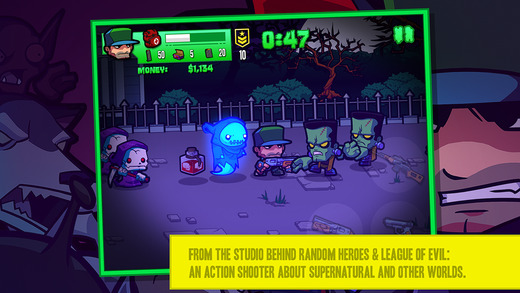 Normally $0.99.
From the studio behind Random Heroes, League of Evil, and Devious Dungeon; comes an action shooter about all things supernatural and other worldly.

Paranormal Minis is about a small group of doomsday preppers that have been getting ready for the end of days! Luckily for them, they are equipped for the onslaught of all things unnatural! Get ready for a fun shooter that has you going after vampires, ghost, demons, aliens and other abominations spread across 3 locations: the Cemetery, an Alien Planet and Hell!

Choose a character, create a loadout with your favorite weapons and skills matching your play style; then go give these Paranormal scumbags your best! Earn game cash and XP every round to upgrade your arsenal and abilities.

Features
– 4 playable characters (unique stats and custom loadouts)
– 3 worlds
– Over 20 weapons
– Over 15 perks
– Over 10 enemies
– Achievements
Bird Identification
Normally $2.99.
Have you ever wondered what type of bird that was on your way to work? Now you can!

Bird Identification by Color allows you to identify birds based on color. Find out what kind of bird you saw today:

– Inspire your friends — make them think you are an ornithologist!
– Identify birds based on color, taxonomy, location, region, or manually search for a specific bird
– Listen to updated podcasts for unique bird songs/sounds
– Like the Facebook page, Birds: Beautiful birds from all over the world!
8bitWar: Netherworld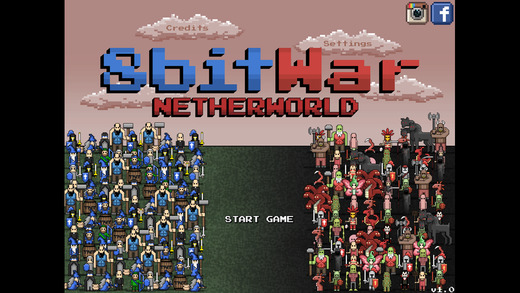 Normally $1.99.
8bitWar puts your strategical and tactical thinking to the test!
Hire units and place them in strategic formations to counter the enemy's army.

A total of 180 levels!
Play against a friend on the same device or online.
Weight Tracker for Health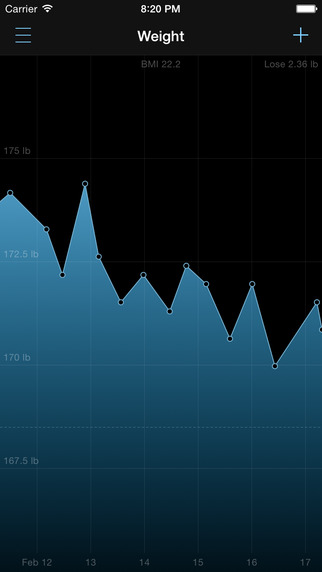 Normally $0.99.
Weight Tracker with complete Health App integration.
Cosmic, Pink, Gold, Sky and Green styles.
Smooth chart with scaling and scrolling.
Incredible Usability and User Experience.
Multi level interpolation for long-term observations.
Body mass index (BMI) calculation with colour warning (from blue for underweight, white for normal to orange and red for overweight).
Weight goal for monitoring and controlling progress.
Sensible advices for current loss or gain in weight.
History with detailed coloured daily changes.
Glass style in the new indication screen.
Metric kilograms, pounds and stones systems.
*Requires Health App read and write permissions.
Download Weight Tracker for Health
Yoga Workouts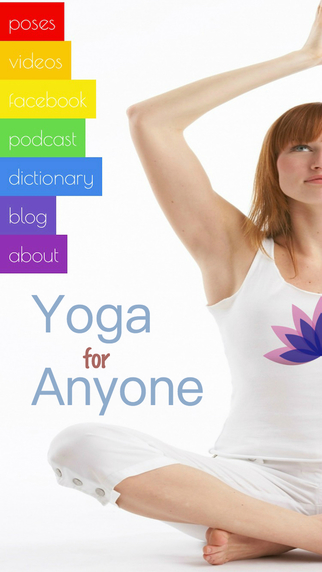 Normally $3.99.
Yoga Workouts combines a streamlined and easy-to-use app for yoga in the palm of your hands. Use it when you wake up, during mid-day, or before going to sleep.

– Well-detailed voice/visual instructions guide you through different poses

– Browse hundreds of easy-to-understand daily yoga poses and movements!

– Extensive how-to's for the most efficient daily yoga workout!

– Stay on track with Youtube Yoga Workout Videos

– Daily Yoga Workout Inspiration

– Library organized for anyone — BEGINNER to INTERMEDIATE to ADVANCED!

– Dictionary definitions of each pose!

– MORE features Coming Soon!
IQ Test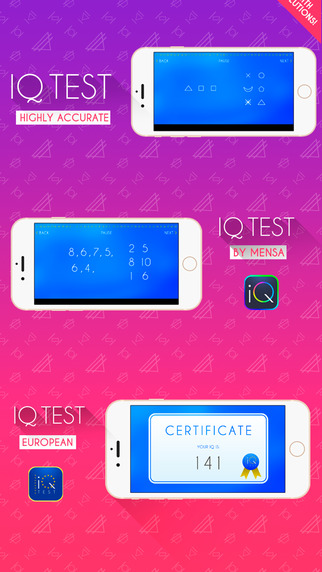 Normally $2.99.
IQ Test™ With Solutions! Like a Job Interview

Available for iPad and iPhone.
Two Tests…

– 39 Questions to get your IQ! With Solutions!

– 33 Questions to get your IQ! With Solutions!
NOTE: This test is intended for entertainment purposes only.
LOOPIMAL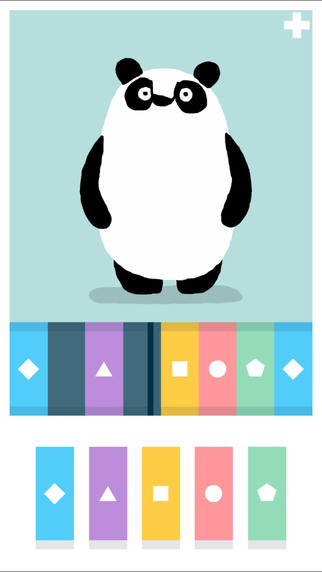 Normally $2.99.
The best way for young kids to learn about making music!

"It's a sickeningly charming world that will make you feel like Peter Pan for a few minutes." – Fast Company

LOOPIMAL is a building kit of handcrafted animations and sounds.

The possibilities of creations and compositions are endless.
With an intuitive fun gesture they can create sequences for different animals.
The content is on melodic, rhythmic or movement bases.
There is no goal, no wrong or right, it's a safe kit for creation.

Note: We strongly recommend to play LOOPIMAL on iPhone 4s and newer, iPod touch 5th gen, or iPad 2 and newer.