Having survived the first week of 2018, we've now entered the second. Have a big week ahead of you? Finally getting back in the swing of things at work? Looking forward to the College Football Playoff National Championship tonight? Regardless of what you're doing, you can supplements you day with a bunch of free apps below.
This post covers paid iPhone and iPad apps that have been made available for free for a limited time by their developers. BGR is not affiliated with any developers. There is no way to tell how long they will be free. These sales could end an hour from now or a week from now — obviously, the only thing we can guarantee is that they were free at the time this post was written. If you click on a link and see a price listed next to an app instead of the word "get," it is no longer free. The sale has ended. If you download the app anyway, you will be charged by Apple.
Best VPN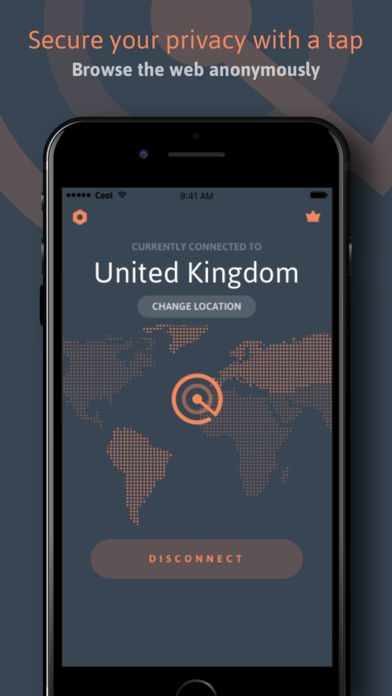 Normally $0.99.
100% free VPN! The Fastest VPN on the App Store!
Kepp yourself secured 24\7, surf super fast (YES! Even faster than your own 4G connection), Just simple 1 Tap and you are connected to the must secured & Fast VPN service on the App Store. Why we are the Best VPN on the Store?

√ No credit cards needed

√ No Registration or Login is needed

√ No log is saved from any users

√ Simple, one tap,on and off

√ Beautiful and Friendly UI

√ Unlimited Free VPN, connect easily and access any Site & Content

√ Fastest – Just try it and understand how fast it is

√ Most Stable – New and advanced technology that protect you 24\7, as long you are connected we protect you.

√ Huge list of servers to provide better VPN experience, new servers added every update.

Access websites with our VPN and most advanced proxy servers. You can also access videos.
Protect your network traffic with WiFi hotspot and browse anonymously and securely without being tracked (Yes, we also protect you from Hackers and malicious 3rd parties on the internet).
Simply enjoy private browsing.
Works with WiFi, LTE, 3G, and all mobile data carriers.

Notes on our auto-renewing subscriptions:

Premium Users get an unlimited access to all of our servers (existing and new ones we add on a daily basis), no usage limits, faster surfing experience and most of all – The best VPN service – Unlimited forever!
Premium available via auto-renewable subscription. We offer the following subscription options:

– 1 month for only $5.99
– 3 months for only $15.99 – SAVE 15% !!
– 12 Months for only $57.99! – SAVE 25% !!

Check out our privacy policy and terms of use:

Privacy policy: https://info007396.wixsite.com/bestvpn/privacy
Terms of use: https://info007396.wixsite.com/bestvpn/terms
---
Data Cellular Counter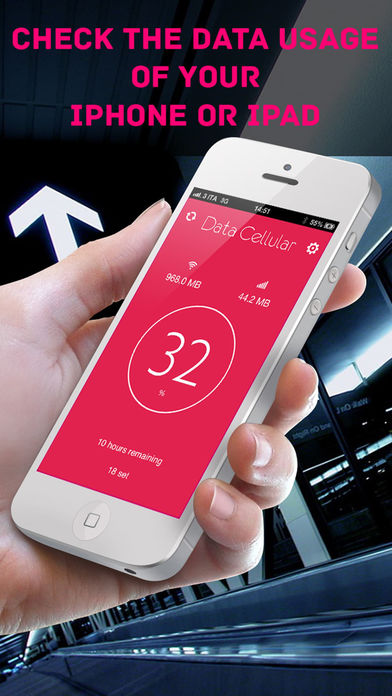 Normally $1.99.
If you're worried about exceeding your daily, weekly or monthly limit for data usage, it's time you got Data Cellular.

Data Cellular keeps an eye on your data traffic by providing you with useful info so that you can use your mobile worry-free.

You will be updated in real time because Data Cellular collects your data directly from your mobile, not from your service provider.

It's easy to use and you can personalize it to suit your needs.

Features:
– Provides a fast and accurate reading of your data usage over a 3G/LTE network and WiFi
– Personalised settings
– Works with all service providers
Download Data Cellular Counter
---
Lunar Ledge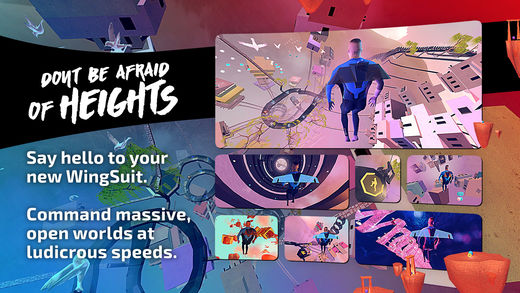 Normally $0.99.
Strap on a Wingsuit and charge down towering networks of ledges for planet sized fun in this 360º adventure. Use air resistant wing physics to perform death defying dives and carve a route through massive and open worlds. The deeper you dive, the bigger the bonus. The odds are stacked in favor of the courageous, the thrill seekers, and the adrenaline junkies. Just remember, don't be afraid of heights.

CONCEPTUALIZED FOR THE TOUCH SCREEN
Tired of button mashing? A touch screen shouldn't pretend to be a traditional game controller, it should be better. Come on, it's a touch screen. Lunar Ledge game mechanics center around the incredible power, flexibility, and precision of touch control. You'll feel the difference, down to the degree. With increased control comes improved immediacy and presence. In a game centered around facing your fear of heights, 360 degrees of freedom not only increases immersion, but maximizes fear.

INSTANT REPLAY
The best way to display your abilities is head to head. That's why Lunar Ledge gives you local multiplayer with 3 round tournaments and the ability to choose your course's world and height. Want to gloat about your latest score? Use Instant Replay for iPhone 6 and up to rewatch, edit, and share your favorite moments on social media and messengers. Then compare your score with other Lunar Ledge players on GameCenter Leaderboards to prove you're the king.

NEW BREED OF FUN
Get ready for a new breed of fun conceptualized for the touch screen. This original, unique, and extreme concept takes handheld games to towering new heights. Lunar Ledge breaks genres to feed adrenaline junkies' appetites for high speeds, massive worlds, and extreme heights. This is the way mobile gaming was supposed to be. Elevate your game. The next time you tell tall tales, they'll be real.

FEATURES
• No Ads or In-App Purchases
• Tons of Levels and Massive, Open Worlds
• Wingsuit with Air Resistant Physics
• Local Multi-Player
• Beautiful Worlds, Original Hand-Drawn Art
• Mobile Optimized, Realistic Graphics with Physically Based Rendering
• 3 Immersive Environments
• Dynamic Physics
• Customizable Camera
• Instant Replay available on iPhone 6 and up & iOS 9 and up for viewing, editing and sharing your highlights.
• New Game, New Genre, & New Studio
---
Pattern – Design Drawing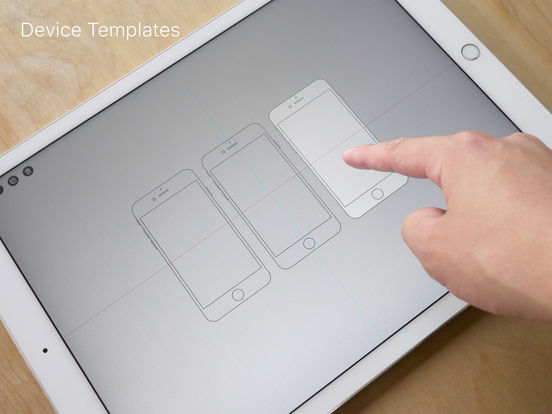 Normally $2.99.
Create beautiful, precise, design drawings – Pattern is a simple, focused, drawing application for early stage design and ideation. It focuses on simple design tools rather than fancy brushes and effects.

By using gestures to draw, create shapes, and erase, Pattern allows you to spend more time drawing, and less time switching between modes.

Features:

• Device templates.
• Cut, copy, paste.
• UI specific shapes.
• Gestural shape tool.
• Full Apple Pencil support.
• Snap to four grid sizes.
• Finger-as-eraser setting for Apple Pencil users.
• Continuous auto-save.
• Full orientation and multitasking support.
• Export to Mail, Photos, Airdrop, iCloud, Dropbox and more.
• Optimized for the iPad Pro.
Download Pattern – Design Drawing
---
PixelTerra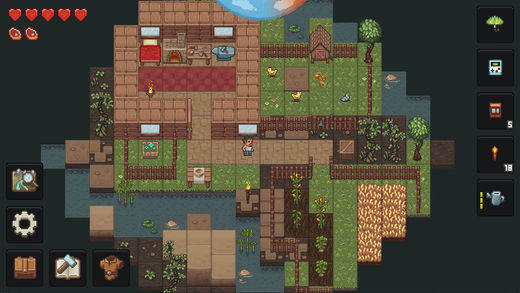 Normally $0.99.
The world of PixelTerra is quite dangerous so you need to build a shelter, find some food supply and get ready to protect yourself from monsters in order to survive at least a couple of days. Then you can only hope that the walls of your shelter will be strong enough to withstand the onslaught.

In this game you will see:

● More than 100 recipes in the craftbook
● Dungeons with treasures
● Customized world generation and adaptive difficulty
● Loot with random properties
● Day/Night cycle + weather effects
● Hunting and fishing
● Animal and crop farming
● Trading with aborigines

Tips for the beginner:
● If you don't like Survival mode, you can turn off strong monsters and starvation in the settings.
● Also you can slow down game speed If you play for the first time or constantly die.
● Do not try to build a good shelter right away. Hide yourself first in the stone arrays.

New blocks, items and recipes are permanently added in the game to make it more diversified and interesting to play.
This game is not only about minecraft, but more about survival on a dangerous island and finding a loot with better properties. The gameplay contains elements of roguelike and rpg games.
---
RouteDiary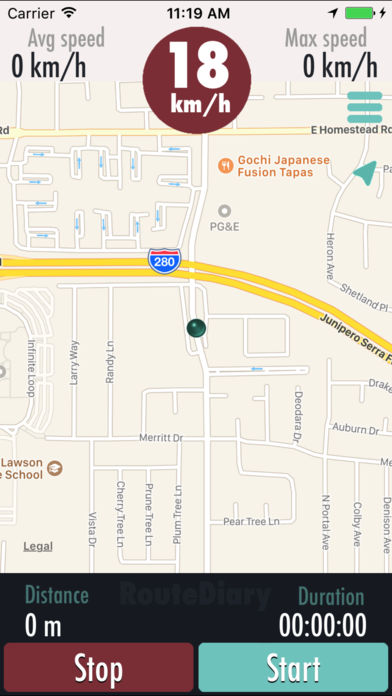 Normally $0.99.
How long does it take you to get to work? What is the distance of your daily jogging? What is the maximum speed you have ever achieved on your new car?
If you are curious, then RouteDiary is exactly what you need!

Features:
* practical and convenient interface;
* keep your routes with all relevant information: distance, time interval, max speed, avg speed;
* export your routes as gpx files via email;
* share to facebook and twitter.

Continued use of GPS running in the background can dramatically decrease battery life.
---
Super Lines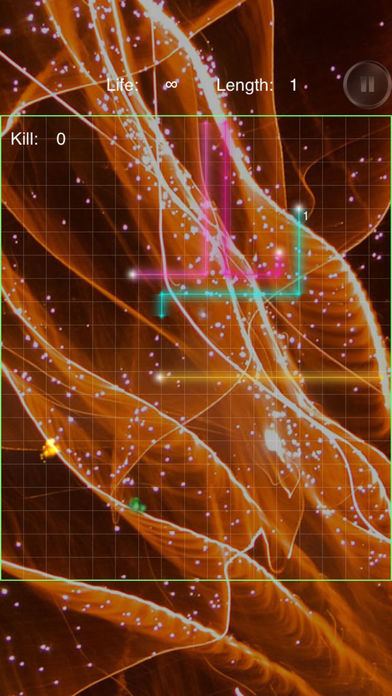 Normally $2.99.
Classic arcade game!

Super Lines (~ Snake~ )

How long you can have?

Contain 4 different game mode, and the most attractive 2 play mode, you can play with friend any where you like, instead of play alone.

Game Mode:

– Classical
– Modern
– Survival
– Crazy

Control:

– Simply touch and move the direction on screen.
---
TextVideo – Text on Video
Normally $2.99.
TextVideo will give you a simple way to add text on video. Especially, text can be warped, rotated and animated.

Features
– Hundred fonts are available
– Various transition effect for text
– Various animation effect for text
– Live preview before share out
– Crop & Trim Video
– Add background music
– Rotate & Flip Video
– Shape video in different shapes
– Share your video montages on Instagram, Facebook, Youtube, Flickr…
Download TextVideo – Text on Video
---
Voice Record – Memos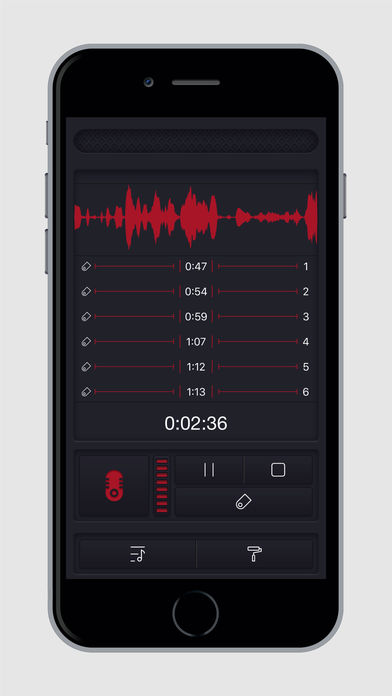 Normally $3.99.
Concise,multifunctional,easy to operate
your wise choice,your recording APP.