If you purchase an independently reviewed product or service through a link on our website, we may receive an affiliate commission. Learn more.
We put together a great roundup on Monday covering the day's best paid iPhone and iPad apps on sale for free, and several of the apps in there are still freebies now. We've got a fresh list as well on Tuesday though, and it includes seven more premium apps that are all free downloads for a limited time.
This post covers paid iPhone and iPad apps that have been made available for free for a limited time by their developers. BGR is not affiliated with any developers. There is no way to tell how long they will be free. These sales could end an hour from now or a week from now — obviously, the only thing we can guarantee is that they were free at the time this post was written. If you click on a link and see a price listed next to an app instead of the word "get," it is no longer free. The sale has ended. If you download the app anyway, you will be charged by Apple.
Funnel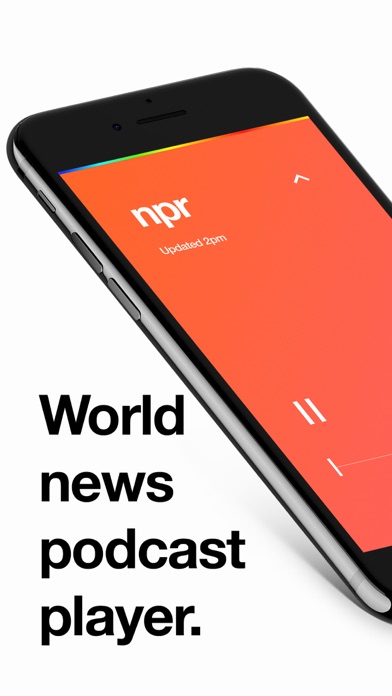 Normally $0.99.
"It's like having a single radio station with a huge variety of content to keep you constantly in the know." – Time Magazine

Hourly news podcasts from outlets like BBC, NPR, WSJ, CBC, VOA, Fox 5 and more.

Funnel gives you a clear account of what's going on in the world from a multitude of sources. Just pick your favorite and listen from anywhere.

Control the sources in your feed and set up AutoPlay, Autostart and Reminders for a custom experience.
Emoji Names
Normally $0.99.
If you've ever wondered "What's this Emoji supposed to be?????", Emoji Names is the app for you.
Every Emoji has an official name in the Unicode standard. Emoji Names shows you those names, simply and beautifully.

Features
* Use the Emoji keyboard to find and select an Emoji
* Emoji Names will find the name of the emoji and show it on screen
* Share customizable images of emoji straight from the app
* Paste emoji from messages in other apps to quickly find their names
* Choose between the system emoji style and high-res Twitter emoji

What's your favorite Emoji Name?
Cranky Weather
Normally $1.99.
There's always something to complain about, specially when it comes to weather.
Cranky Weather gives you hilariously twisted weather reports for every situation!
Braintoss
Normally $1.99.
Whenever you have a thought that you don't want to lose – speak, snap or scribble it into the Braintoss app and it will be sent to your inbox for later use.

• Capture your To-do's in one click
• Empty your brain on the spot
• Quickly capture when on the move
• Voice message transcribed into text
• Capture inspiring slides, receipts or business cards

Braintoss works with: Evernote, Trello, Todoist, Dropbox, Wunderlist and Onenote.

If you enjoy using Braintoss, please leave us a nice review. We'd really appreciate it.

Happy braintossing :)

"Just got best capture tool I've found for iPhone: braintoss.com. Smartly simple design by 10yr GTDer." – Awesome praise from GTD guru David Allen via Twitter.

"At last something I actually use to remember those ideas or suggested films and books. Two touches and it is in your inbox and you can happily forget. Happy forgetting is the best!" – by Robert R Johnson

"Too bad I can't take it with me under the shower, that's where I have my best epiphanies!" – by Marc-Jan van Laake

"Just got a tip about a great practical app from a friend. Braintoss. Handy app." – by Dutch TV personality Jack van Gelder via twitter

Use Braintoss to capture stuff and send it to your inbox with one tap:
– for any thought/idea/task
– for Business Cards
– for QR Codes
– for receipts
– also from your Apple Watch!!
Lists To do
Normally $0.99.
ORGANIZE ALL YOUR TASKS, LISTS AND TO-DO

Punch of productivity
————
• Managing tasks, lists, to-dos and checklists has never been this easy.
• Keep tracks of all your lists : shopping lists, work items, grocery lists and more.

Intuitive Design
————
• Lists To do was designed with simplicity and functionality.
• stunning graphics make capturing ideas easy and awesome.
• more than 140 category icons

Intelligent features
————
• delete all completed/uncompleted tasks immediately
• sort lists alphabetically, inverse alphabetically, by date created, by dated created inverse or manually
• duplicate lists
• move items between lists
• use the red badge icon of the app to show how many unchecked items a list has
• check/uncheck a whole list
• keep checked items at the bottom, separated from the unchecked items
• get statistics for your lists (percent filled, number of unchecked things, etc.)

Reminders
————
• need to set a reminder for a lists item? Lists To do notifies you, so you'll never miss an important task again!!
• setup recurring reminders for things you need to do (daily, weekly, monthly, quarterly or annually)
• import reminder dates from calendar

Red Badge Icon
————
• use the red badge icon of the app to show how many unchecked items a list has
• the red badge icon updates automatically every time you perform a task!

iCloud
————
• synchronise automatically your lists between your iOS devices, signed-in with the same iCloud account. You don't have to do any setup!!!
• stay organised from all your devices

Share lists
————
• share your lists from right inside the app
• take a screenshot of the whole list automatically and share it or set it as a lock-screen background

Create a list for anything you want, highly flexible!!!
————
• shopping lists
• to do
• checklists
• bucket lists
• quick notes
• anything you can think of …..

LOVED BY USERS:
————
Great app!
Simply great! Easy to use simple big text love love love !!!

Easy
This was exactly what I needed… Simple and easy!

Perfect
Simple to use. Exactly what I need it

Awesome
Practical. Super easy to use.

So simple to use
Love how easy this app is use.
Findit – 200 Pictures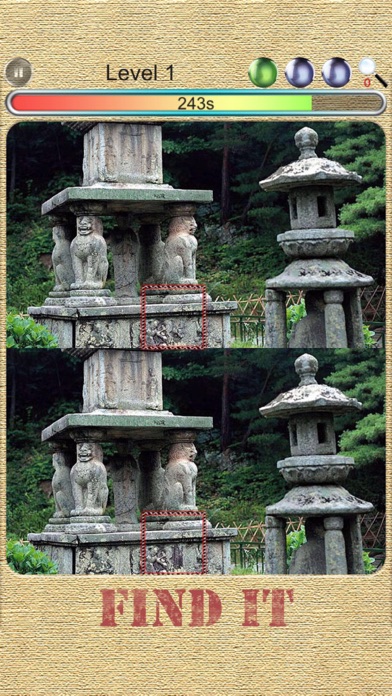 Normally $2.99.
**** Total 200pcs HD Pictures ****

*This game is difficult, very difficult if your eye is not good enough.

Classical Find it game, one hundred to play without getting tired.

Each picture has 3 different, find the correct different add 15 sec. But when touch wrong position, time will decrease 30 sec.
Every new Picture loaded will add 60sec. So total you will have 1.75min to complete each picture.

Contains many pictures, and we will continue update and add.
Download Findit – 200 Pictures
VPN Connect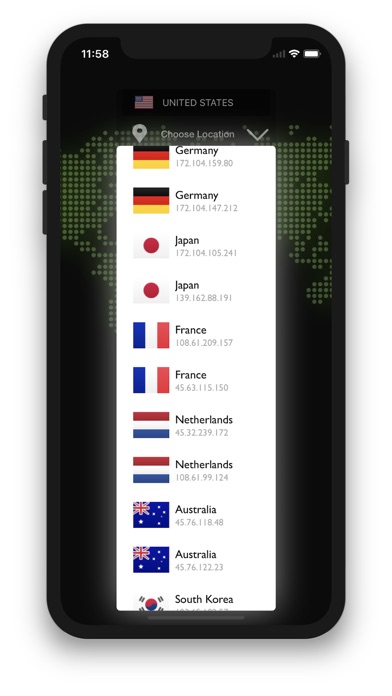 Normally $2.99.
Blue Light Bulb VPN, Super Green VPN Master
Green VPN
No need to the Register, do not the collect the any Information the Users – Green
Super VPN Super VPN Super Accelerator
, Ltd. Free join 26 the countries 30 High at Quality Line Nodes, Infinite length, Unlimited Flow
Unconditional Life (as Free) unlimited traffic use
limited to a long time, a key connection
Infinite traffic, no need to register
Unlimited traffic, free registration, a key to connect to the world's 12 countries 30 high-quality line nodes, safe and fast VPN software
The world's many national server nodes, at any time let you enjoy high-speed network
Completely free without registration
Infinite length, infinite flow
Support for More Within last 8.0 the Apple Devices (the iPhone, the iPad, iPod)
Server the Node
United States (San Francisco, New Jersey, Chicago, Dallas, Miami, New York)
London, England)
Paris France)
Japan (Tokyo)
Sydney, Australia)
India (Bangalore)
Singapore
frankfurt, Germany)
Canada Toronto
, The Netherlands)
China Hong Kong)
Completely free? VPN, anytime, anywhere! No registration, no sign, no duration, unlimited traffic
Feel easy to use our blue light bulv VPN, Super Green VPN Master recommended to your friends
We do not need you to register any personal information, do not have to worry about personal privacy!
---
Our deals and product reviews are picked by BGR's expert editors and team.

Follow @BGRDeals on Twitter to keep up with the latest and greatest deals we find around the web. Prices subject to change without notice and any coupons mentioned above may be available in limited supply.