If you purchase an independently reviewed product or service through a link on our website, we may receive an affiliate commission. Learn more.
Another day, another roundup of the best paid iPhone and iPad apps that are available for free for a limited time. We've found eight different apps for you to check out on Thursday, and they're all premium applications that are available as free downloads right now. Don't waste any time though, because these sales could be over at any time.
This post covers paid iPhone and iPad apps that have been made available for free for a limited time by their developers. BGR is not affiliated with any developers. There is no way to tell how long they will be free. These sales could end an hour from now or a week from now — obviously, the only thing we can guarantee is that they were free at the time this post was written. If you click on a link and see a price listed next to an app instead of the word "get," it is no longer free. The sale has ended. If you download the app anyway, you will be charged by Apple.
Orderly – To-do Lists
Normally $0.99.
— Featured by Apple 2017 'New Apps we Love', and now over a million satisfied users of our Apps —

"Orderly is designed based on how the human-mind visualizes to-do lists !" It is a nice and incredibly easy to use to-do list app, that features a breath-taking interface, seamless cloud sync, and comes with "Location Based Reminders", so that the users never miss a to-do task at a particular location.

It is now updated with great features like unlimited categories or folders, and powerful search.

Orderly displays the to-dos using the APPLE's bookshelf metaphor, so that you get a glimpse of your to-do lists without having to open them individually.

THE BEST part of the App is:

* Orderly automatically prioritizes your to-do list items by moving around those sticky notes between various priorities *

Key Features

1. Visual interface and layout, provides absolute ease for managing errands and chores.
2. Location based reminders, alerts you of a to-do at a particular location.
3. Auto prioritizing of to-dos.
4. Recurring to-dos.
5. Cloud sync across devices
6. Unlimited categories for to-dos.
7. Powerful search within a category or across all folders.

* * * Highlights * * *

* Create multiple folders and categorize the todo lists in it.
* LOCATION based Alerts, reminds you of the to-do or task at the place you are in !
* Sync across multiple devices with DropBox sync
* Complete to-dos with simple gestures.
* Undo a completed item
* Automatically prioritizes your todo based on the time and day.
* Search through Archives of completed to-do lists.
* Store in archive for any number of days.
* Optional manual prioritization

* * GESTURES * *

# Pinch to zoom out.
# Swipe right to mark to-do tasks as completed
# Swipe right again to undo a completed task
# Swipe left to delete to-do task
# Long press to delete or drag and drop to move a to-do list to a different priority
# Drag and Drop on the "New" icon to create a copy.
# Drag and drop on the "Flip" icon to move it to another folder.
Download Orderly – To-do Lists
Animated Emoji Keyboard
Normally $0.99.
Reply to your friends quickly with pictures that are a lot of fun and always new.

Use this keyboard to comment in an original and amusing way!

Try this innovative keyboard that can be used any time you want.

Compatible with many applications like WhatsApp, Messenger, iMessage, Facebook, Twitter …
Download Animated Emoji Keyboard
Math Balance : Games For Kids
$7.99 in-app purchase to unlock the full game is currently free.
Mental Math is fun with Math Balance – kids help Toby reach home by balancing bridges and while they have fun, they also learn about equality/comparison, gain flexibility with numbers and practice skills that are essential for understanding algebra.

This mental math game with 30 levels will help your child get necessary fluidity with numbers. Your child will learn things like addition can happen in any order for the same result, or that sum of different numbers can add up to be the same number. They will also end up having to use different number strategies, such as bridging and compensation which can significantly speed up their mental math computations.

These are the skills covered by Math Balance –

– Developing meaning of equal sign, using, greater than and less than sign
– Set up numbers in their expanded form
– Commutative property of addition and, later, using it and expanded form as a strategy to add ex: 67+25 = 60+7+20+5 = 80+12 =92
– Missing Addend strategies:x+b=c, where x is to be found, situations where difference is unknown, where there is a bigger unknown and where there is a smaller unknown -one step problems
– Showing that addition and subtraction are inverse; 4+5=9, 9-5=4
– Use only doubles, Use only even/odd numbers to get to a total
– 1 step word problems -Change unknown, Result unknown, Start unknown
– add a string of two-digit numbers (up to four numbers) by applying place value strategies and properties of operations.
Example: 43 + 34 + 57 + 24 = __
– Using concrete models to show addition and subtraction
– Mentally add 10 or 100 to a given number 100–900, and mentally subtract 10 or 100 from a given number 100–900
– Fluently add and subtract within 1000 using strategies and algorithms based on place value properties of operations, and/or the relationship between addition and subtraction
– Multiplication as repeated addition

For those who follow the Core curriculum, this maps to the following core standards – 2.OA.B.2, 2.NBT.4, 2.OA.2, 1.OA.6, 2.OA.C.3, 2.OA.1, 2.NBT.6, 2.NBT.7, 2.NBT.8, 3.NBT.2.

Subscription info:

– Math Balance can be purchased standalone, or as part of a makkajai Genius subscription.
– Makkajai Genius subscriptions are auto-renewable and annual. ($29.99/yr)
– Payment will be charged to iTunes Account at confirmation of purchase
– Subscription automatically renews unless auto-renew is turned off at least 24-hours before the end of the current period
– Subscriptions may be managed by the user and auto-renewal may be turned off by going to the user's Account Settings after purchase
– Cancellation will not go into effect until the end of the monthly billing cycle
Download Math Balance : Games For Kids
Broken Lens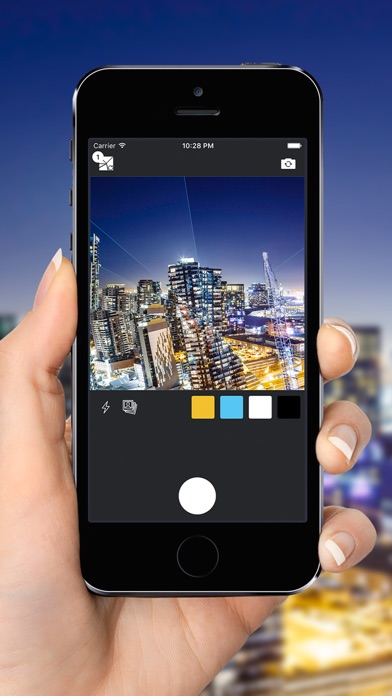 Normally $0.99.
Broken Lens is a creative tool that generates a unique shatter pattern for an augmented view of your world. Snap a shot and share directly to Instagram.

Each press of the reshatter button selects a randomised point for the center of the shatter then spreads a variable number of triangular panels outward. Each panel is subtley augmented to form abstracted interruptions which create visually broken, and often stunning, images. The nature of the process means no two lens breaks are the same.

The Broken Lens Flash feature enhances the individual panels even further. The transformation in each panel cause minute delays during capture: leaving some over exposed with the camera flash; some post-processed using Apples colour optimisation; and even some in the dark.

Use Broken Lens to make a statement about your world, today.
Usage Log
Normally $0.99.
Usage Log will let you know how long you spend on your iPhone everyday.
Usage Log will let you know when you or someone has used your iPhone.
Usage Log will remind you to relax when you have been playing with your iPhone for the preset time interval to protect your eyesight.

Usage Log will be useful for your life.
Usage Log will also be helpful for parents who want to know how often their children are using their iPhone.

PRIVACY STATEMENT: All the data collected by Usage Log will only be saved on your iPhone, and will be deleted permanently with the app. You can access the data by copying the three data files via iTunes.
Crash the Comet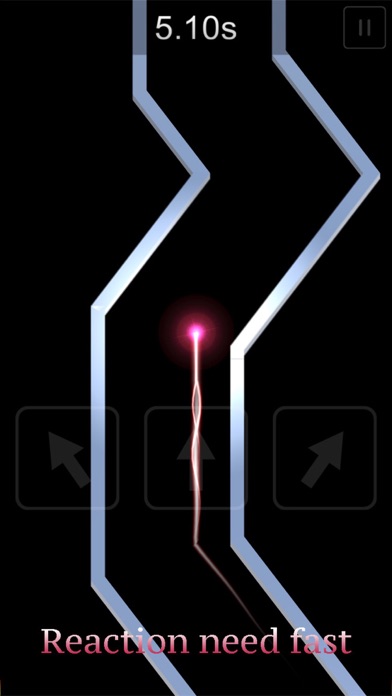 Normally $2.99.
Basically you need to control the comet, and keep it flying on the track.
Look easy, but the comet will continue speed up. It is not easy!

Specially on two hands mode, you may crash immediately.

Remember, this game is a Big Challenge.
Directoon – Animated Cartoon
Normally $0.99.
Create and become the director of your own unique Cartoon scenes.

Begin by choosing from a range of different characters, or spice it up by adding your face. Proceed by selecting animations, each with a different style of expressions and body language, which can be arranged in a sequence of your choice. Record your voice and express yourself through the characters.

Finally, save and share your unique clip.

Unleash your creativity!
Download Directoon – Animated Cartoon
TopMusicSearch
Normally $0.99.
Do you want to know the Top Music in your country by genres?

Do you want to search an artist or a song and get all his/her songs sorted by relevance?

Or do you want to know all versions of a special song?

Then this free app is a must have!

Find out what´s hot by genres or by all genres as well

The TopMusicSearch app includes:

– List of songs by genres and relevance
– Listen to a preview of all available songs
– Capability of searching songs and artists you like.
– Display Artist, Track on lock screen
– Access to Artist info or Song on iTunes
– This app includes the following genres available for searching:

– All Genres
– Alternative
– Blues
– Children´s Music
– Classical
– Dance
– Disney
– Electronic
– Fitness
– Hip-Hop
– Jazz
– Opera
– Pop
– Reggae
– R&B/Soul
– Rock
– SoundTrack

Important note:
– In order to download songs, your country must have an iTunes Music Store
– Apple iTunes permits listening to previews only from within countries that have an iTunes Music Store. In all other countries streaming is not possible.
---
Our deals and product reviews are picked by BGR's expert editors and team.

Follow @BGRDeals on Twitter to keep up with the latest and greatest deals we find around the web. Prices subject to change without notice and any coupons mentioned above may be available in limited supply.