If you purchase an independently reviewed product or service through a link on our website, we may receive an affiliate commission. Learn more.
Another day, another roundup of the best paid iPhone and iPad apps that are on sale for free for a limited time. We've got seven fresh apps for you to check out on Wednesday, and they're all free downloads right now. They might not stay free for very long though, so be sure to grab them while you can.
This post covers paid iPhone and iPad apps that have been made available for free for a limited time by their developers. BGR is not affiliated with any developers. There is no way to tell how long they will be free. These sales could end an hour from now or a week from now — obviously, the only thing we can guarantee is that they were free at the time this post was written. If you click on a link and see a price listed next to an app instead of the word "get," it is no longer free. The sale has ended. If you download the app anyway, you will be charged by Apple. Subscribe to our feed to be notified as soon as these posts are published, and you'll avoid missing the sales we cover.
ThemeKong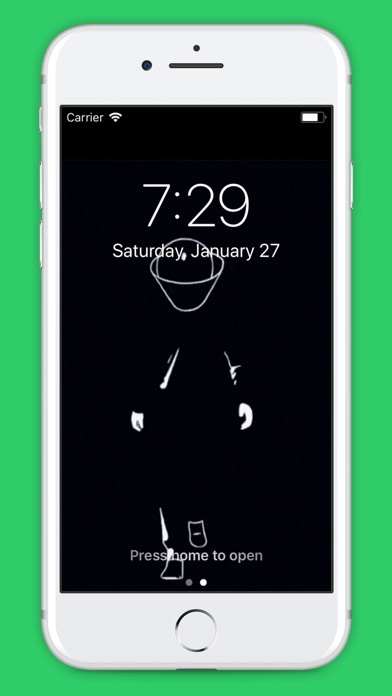 Normally $0.99.
Awesome Live Wallpapers! Bring your screen to life with Live Wallpapers! Designed for iPhone 6s and 6s Plus and The New iPhone 7 and 7 Plus. Optimised for iOS 10! Make your iPhone look awesome! DOWNLOAD NOW!

We are always adding new great animations, so you'll have something new for your screen at hand.

Animate your lock screen with spectacular Live Wallpapers.

Here's how to WOW everyone with the new look of your device:

– Choose your favourite impressive live wallpapers and press Save
– Set the Live background you selected as your Lock Screen wallpaper
– Press your Lock Screen to animate the 3D wallpaper

Get high-quality animations for your screen and make your device draw admiring glances!

* Please note that you can't set Live wallpapers if you're using the Low Power Mode.
Equal 10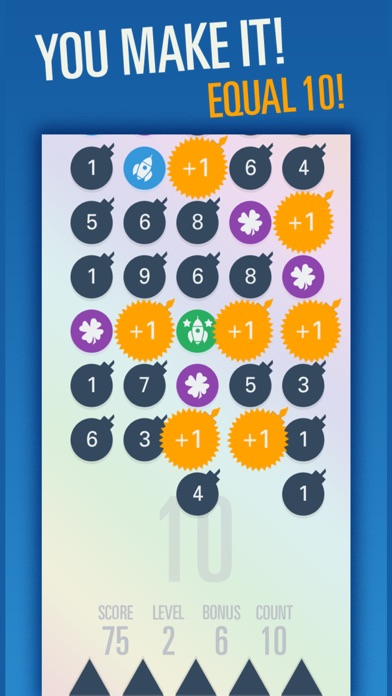 Normally $2.99.
Count numbers up to 10 so long you can to chase the higscore. If you don't like a number, shoot a rocket and destroy it. Pretty simple right?

◉ Gamecenter integration
◉ Easy and fun to play, challenging to master
◉ Count small numbers together to reach 10
◉ Rockets helps you to beat the hightscore
◉ Collect bonus points to reach a higher score
◉ Best of swiss apps 2014
Countdown to Big Events
Normally $0.99.
With Countdown to Big Events you can countdown to any event and date that matters to you:

-How many days until my wedding anniversary?
-How long ago did I quit smoking?
-How much longer before Nick's Birthday party?
-How many days do I have to find a Valentine's present?

A NEW WAY TO INTERACT WITH EVENTS AND DATES
————
Countdown to UNLIMITED events and dates with a unique and accurate way.

USE IT FOR EVERYTHING
————
Birthdays, anniversaries, Valentine 's Day, vacation, parties, exams, Halloween, new year's eve, thanksgiving, wedding day, Christmas, days of quitting smoking and any other date that matters to you.

ALARMS
————
Need to set a reminder for your countdown event? Countdown to Big Events notifies you, so you'll never miss an important event again!!! Set up to 33 alarms per event.

iCLOUD SYNC
————
Sync all your events on all your iOS devices automatically. You don't have to do any setup!!!

RED BADGE ICON
————
Use the red badge icon of the app to show how many days are left for the event you want. The red badge icon updates automatically every day!

WIDGET ON TODAY OF NOTIFICATION CENTER
————
• See the days left at a glance right on the notifications center
• Navigate through your events
• Open the app from the widget

FULL SCREEN COUNTDOWN
————
Watch the countdown of an event full screen. Put your device on the dock and use it as a digital countdown clock!!!

PERSONILAZATION
————
Countdown to Big Events was designed with simplicity and functionality. Stunning graphics make tracking time easy and awesome. Personalize each event, using multiple theme colors, alarms, notes, repetitions and other customizations.

SHARE
————
• Share your events from right inside the app
• Create event pics, set backgrounds, add filters and share them on social networks: Instagram, Facebook, Twitter, etc.

Countdown to Big Events MEANS PRODUCTIVITY
————
Countdown to Big Events is the only countdown app that combines UNLIMITED dates and events with a completely clean and intuitive interface.

MULTIPLE TIME FORMATS
————
Select the time format to be used:
• Live countdown, with precision down to one second
• Days only
• Weeks and days
• Years, months and days

MORE FEATURES
————
• Create repetitive events (daily, weekly, monthly, quarterly or annually)
• Import events from device's calendar
• Count down and up from dates
• Instant event search
• Sort events alphabetically, inverse alphabetically, by timeline, by inverse timeline, by date created or by date updated
• Take screenshot of your current events list and set it as a lock-screen background
Download Countdown to Big Events
Calorie Wallet
Normally $0.99.
A New Approach to Weight Loss: Manage Calories like Money!

Top Features:

+ Set a daily budget and spend it like money!
+ Maintain an overview of your calorie debt if you have exceeded your budget!
+ You can pay off your calorie debt in daily rates!
+ Turn on calorie savings and save calories for special events!
+ Easy, modern, and intuitive user interface!

With Calorie Wallet you can easily keep track of your daily calorie intake and avoid weight gain by always maintaining an overview of your calorie debts!

If you enjoy Calorie Wallet, please consider leaving a rating! Thank you!
Monster Pow
Normally $0.99.
Leverage the power of physics to hit your enemies. Simple to play, hard to master!

Monster Pow features:
– 4 randomised level types
– 4 different weapons to wield and master
– Leaderboard to watch your friends and competitors
– Achievements to unlock for the perfectionist
iPalettes – Color palettes
Normally $2.99.
iPalettes – The easiest way to create awesome color palettes!

** Why should you use it? **
– You need a color range but you don't have any idea to make it.
– You need a tool to choose color schemes.
– You need a color converter between HEX, HSB, RGB, CMYK.
So, iPalettes will provide tools and give you ideas to create many beautiful palettes.

You can choose from 1000+ color palettes in Inspiration tab. In addition, you can edit and save your palette to review it later. At the end, you can save it to Camera Roll and share it to Facebook, Twitter, Instagram, Email or AirDrop as you want.

With iPalettes, there are 3 ways to create a palette:
1. From Photo Library or Camera
iPalettes will analyze image colors and create the best palette from it, but you can edit this palette as you like
2. From Color Picker Tool
3. From Pantone
Pantone is a color range to create palettes.

** How to use? **
There are 2 main tabs, Inspiration and My Palettes. Inspiration is a list of suggested palettes. My Palettes is a list of palettes that you saved. Tap and hold item in My Palettes if you want to delete it.

iPalettes is the best assistant for your work!
Download iPalettes – Color palettes
Baby Cam – Story Pics Editor
Normally $0.99.
The BEST baby milestone photo app for new mommies.

Capture your precious moments and turn them into lasting memories. Baby Cam App makes your pregnancy, baby pics, and baby milestones into beautiful visual stories.

It's simple!
1) Snap the precious moment as it happens or select from camera roll
2) Add our adorable artwork
3) Add text to personalize
4) Save & share!

Baby Cam App lets you:
1) Create beautiful visual memories with crafted milestone artworks and fonts.
2) Personalize the look and feel of your pics with elegant and professional 15 filters.
3) Design your unique baby photo themes and save them for reuse.

— Features —

• 15 FILTERS
All filters in Baby Cam App are professionally designed for babies & kids to make their pics even more beautiful.

• ARTWORKS
Categories: Dates, Pregnancy, Daily, Firsts, Feelings, Announcements, Holidays, Doodles

• OVER 100 ARTISTIC FONTS
Choose from a wonderful collection of fonts from the best designers in the world. You can easily personalize your texts for your special moments.

• ADDITIONAL 500+ ARTWORKS
Each category contains between 14-50+ illustrations within in-app purchases: Monthly, Weekly badges, Fruits, Foods, Things, Pregnancy Milestones, Bump humor, Announcement, Daily humor, Feelings, Just arrived, Holidays, Birthday, Doodles, Status, Fun, Love.
Download Baby Cam – Story Pics Editor
---
Our deals and product reviews are picked by BGR's expert editors and team.

Follow @BGRDeals on Twitter to keep up with the latest and greatest deals we find around the web. Prices subject to change without notice and any coupons mentioned above may be available in limited supply.