If you purchase an independently reviewed product or service through a link on our website, we may receive an affiliate commission. Learn more.
It's Monday, the Philadelphia Eagles are Super Bowl champions and we have a list of paid apps that have gone free on the App Store for your perusal. None of these facts are related to one another, but if you're having trouble staying focused at work today, why not download a bunch of new apps to distract yourself?
This post covers paid iPhone and iPad apps that have been made available for free for a limited time by their developers. BGR is not affiliated with any developers. There is no way to tell how long they will be free. These sales could end an hour from now or a week from now — obviously, the only thing we can guarantee is that they were free at the time this post was written. If you click on a link and see a price listed next to an app instead of the word "get," it is no longer free. The sale has ended. If you download the app anyway, you will be charged by Apple. Subscribe to our feed to be notified as soon as these posts are published, and you'll avoid missing the sales we cover.
Brainbean
Normally $0.99.
The most fun, creative brain games for both kids and adults!

What better way to pass the time on-the-go, in the classroom, or at home, than with games that exercise your brain? Brainbean has 8 unique games perfect for ages 10 to 110. Puzzles, memory games, drawing challenges, and other educational games including:

• Letter List
• Incomplete Figure
• Remote Association
• Pattern Tiles
• Word Scramble
• Mosaic Colors
• Lost Connections
• Block Builder

"With its diversity of games, Brainbean provides both cognitive and creative challenges that will appeal to children and adults alike." – The Unofficial Apple Weblog (TUAW)

Brainbean combines time-tested creativity techniques with the touch-capable power of the iPad in order to help you or your children:

• Build creative confidence
• Test working memory
• Craft resourcefulness
• Energize imagination
• Boost problem solving skills
• Tinker and explore problems

"This week's best iPad app!" – Gizmodo

Brainbean offers eight unique brain teasers based on scientific creative exercises. You and your kids can pick-up Brainbean for a quick brain teaser, or play for an hour or more to get the most creative benefits. Not only that, Brainbean is GREAT for classroom learning!

"Brainbean is a colorful, kid-friendly game that will boost your students' critical thinking and problem solving skills." – Class Tech Tips

There are hundreds of ways to explore each game, so you'll never be bored with Brainbean, exclusively on your iPad.

"Brainbean stands out thanks to the quality of the artwork and the variety of challenges on offer." – MSN Best New Apps

Brainbean is designed to entertain and challenge all levels of creativity, young and old. Whether your child is 10 years old or older, each game intelligently adapts difficulty to match their creative capabilities and offer a rewarding challenge for their growing brain. They'll have to think creatively to win.

Re-discover just how creative your children (or you!) can be with Brainbean, creative brain training. Try it today!

The research behind the development and direction of Brainbean stems from notable researchers and creative professionals such as Teresa Amabile, Mihaly Csikszentmihalyi, Alice Flaherty, Steven Pressfield, Sir Ken Robinson, Twyla Tharp, Todd Henry, Michael Michalko, Tom and David Kelley, Steven Johnson, James Webb Young, David Burkus, David Goldstein, Edward de Bono, Tina Seelig, and countless more.

Brainbean was made by Tanner Christensen, and independent developer and creator of best-selling/featured iOS creativity apps: Prompts, Oflow, and Drwer.
---
Change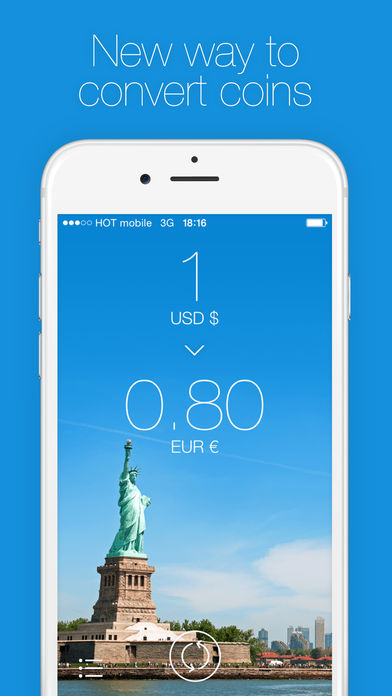 Normally $0.99.
Change is a beautifully, well designed and simple app that helps you convert currencies easily. All you need to do is choose your currency and slide right or left to compare other currencies.

Change is perfect for: travelers, online shoppers and non-professionals Forex traders who are looking for easy way to understand how much money they to convert.

Change key features:

* Simple to use: Just choose your currencies from the coins list and you ready to go. Now just scroll right or left for an quick exchange, Notice, you can scroll the top and the bottom coins.

* Well deigned: Change built by web designers, not by brokers. we care about every design issues so we create great user experiment with photos and text.

* Quick response: No need to wait until data is updated.

In first use, the app shows 8 different coins, but you can add and exchange over 85 coins.

Please notice that the Forex market changing every second, and the app require an internet connection to pull updated data.
---
Coloring Book 1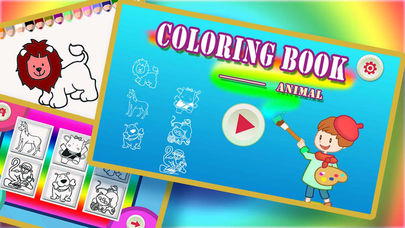 Normally $0.99.
Who can collect all the sets before it is not free!

► ► ► ► ►
Coloring book is a free style finger coloring app that is fun and engaging for all age kids.

It helps to choose suitable colors to each picture so children can draw and color easy and quickly even they are not used to touch screens.
Children can naturally develop cognitive abilities by coloring.
---
Crypto Pro: Bitcoin Ticker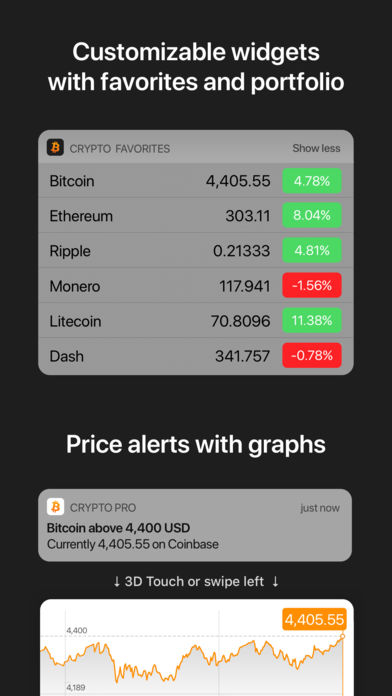 Normally $4.99.
Cryptocurrency ticker, news, alerts and portfolio with support for all traded (1000+) cryptocurrencies and tokens.

TODAY WIDGET:
– displays 2-10 favorite cryptocurrencies
– updates every time you view the widget
– can also display portfolio overview

APPLE WATCH:
– displays 4-20 favorite cryptocurrencies
– customizable complications for every watch face
– complications update every 20-30 minutes
– price history graphs for last 24 hours
– currency conversion calculator
– QR code requests

IPHONE & IPAD APP:
– dark and light mode
– customizable price alerts
– news section for every coin
– currency conversion calculator
– FaceID, TouchID or passcode lock
– portfolio with gain/loss calculation
– customizable list of favorite coins
– compare prices across exchanges
– price & volume history graphs
– resizable font size (dynamic type)
– support for Peek & Pop and 3D Touch
– customizable app icons (only on iOS 10.3+)
– support for horizontal mode on iPhone Plus
– rich notifications (3D Touch to show graph)

Supported exchanges:
Coinbase, GDAX, Kraken, Poloniex, Bitfinex, Quoine, WEX, OKCoin, Bitstamp, Qryptos, Bithumb, Bitsquare, BitFlyer, CEX.IO, Huobi, BTC China, Gemini, Bittrex, Binance, HitBTC, QuadrigaCX, BTC Markets, Mercado Bitcoin, EtherDelta, KuCoin, CoinSpot, Korbit, Liqui
– new exchanges are added on demand

Supported currencies:
– all fiat currencies (USD, EUR, GBP…)
– metals (gold, silver, platinum, palladium)
– all traded crypto currencies and tokens
– new are added as soon as they appear on exchanges
Download Crypto Pro: Bitcoin Ticker
---
Device Space
Normally $0.99.
Device Space is a utility app to view used, free, and total storage space for your device disk drive. It also provides battery level and device information including iOS version, screen size, device uptime and more. Select app background color preference in the settings screen. Flashlight feature for iPhone and iPod touch only.

Features:
– Storage usage graph
– Battery level graph
– Device Information
– Network Information
– Select preference for app background color
– Flashlight feature for iPhone and iPod touch only

Device Space is great summary of your device information. Just give it a try!

We'd like to know how to improve Device Space. Contact us at Abacus Industries http://www.abacusindustriesinc.com
---
Effect Cam
Normally $1.99.
Effect Cam themes vary from the feel of film camera to the unique sets of classy moods or fun creativity.
Whether you are looking for special effects or light leak, you will find it all in Effect Cam.

FEATURE
» A Photographer's MUST-HAVE Utility.
» Created Casual beauty image.
» Get a artistic and beautiful light leaks photo.
» Select including sticker, border, artwork, totem, icon and illustrations.
» Celebrate, encourage, congratulate, say happy birthday.
» Easily replace images with your own photos in templates.
» Perfect tone, color, contrast and fade.
» Design photos to create your unique style.
» Enhance your images with magic light effects.
» Resize, flip and rotate images.

Designed for iPhone X and New UI and features, Effect Cam is now officially 4 years old!
We've packed a ton of new features and content into this release, and we hope you love it!
---
Plant Light Meter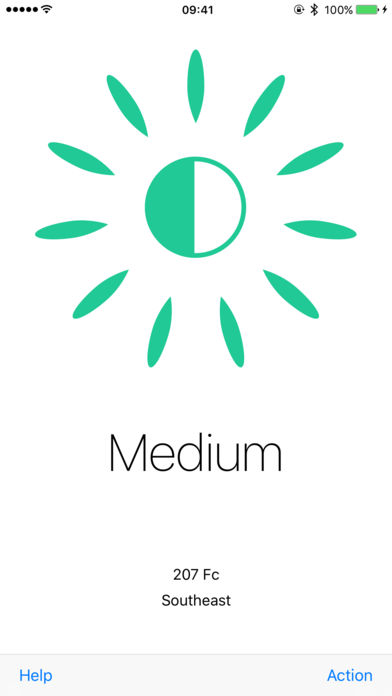 Normally $0.99.
Lack of light is the second most common cause of death of indoor plants after excessive watering.
Better light conditions will allow you to keep your plants healthy.
Measure the light levels for the price of a coffee!

How to use:
Select a location where you would like to place your plant.
Launch the application.
Point the camera upwards, in the direction of the source of natural light.
The maximum value that you get is the level of light available at this location.

How to interpret the measurement:
– Very low: Difficult for plants to survive.
– Low: For plants which can tolerate low levels of light such as aglaonema, parlor palm, philodendron.
– Medium: For the majority of indoor plants such as dracaena, pothos, spider plant.
– High: For plants which love light such as zebra plant, areca palm, croton.

Features:
– Detection of natural light
– Artificial lights are not supported
– 4 levels of intensity: very low to high
– Uses the rear camera only
– Intensity up to 16000 lux or 1500 fc
---
Reminders Widget
Normally $1.99.
Add reminders to iOS built-in reminders app from notificatin center withou unlocking the device. Save time to look and scroll through all your tasks and reminders.
The app offers the following features:
-View due or over due reminders from all groups in one place
-View all lists reminders in one place
-Add reminders from Widget without unlocking device
-View each reminders group list by itself
-Switch between reminders groups
-Scroll to view all reminders in each group
-Sort reminders by name or due date
-Complete reminders
-Tap on reminder to open Reminders app
More features will be added based on customer's feedback. Please try our "Week Cal Widget for iOS calendar" app that implements a week view of iOS calendar events in notification center.
---
wakerapper
Normally $0.99.
The world's smartest alarm that checks real-time traffic and factors in your morning routine to calculate your optimum bed & wake up time.

Includes an intelligent nap timer with preset recommended nap lengths so you don't over sleep or get a sleep hangover.

Pair a sleep sensor to enable soundless alarm! Wake up with gradual lights and taps instead of a loud, disruptive alarm.
---
Our deals and product reviews are picked by BGR's expert editors and team.

Follow @BGRDeals on Twitter to keep up with the latest and greatest deals we find around the web. Prices subject to change without notice and any coupons mentioned above may be available in limited supply.