The weekend is in sight, but we've still got two more work (or school) days to battle through before we get there. You know what might help that time pass more quickly? A bunch of paid iPhone and iPad apps that are on sale for free. As always, these sales could end at any time so be sure to hurry up and grab anything that looks appealing.
This post covers paid iPhone and iPad apps that have been made available for free for a limited time by their developers. BGR is not affiliated with any developers. There is no way to tell how long they will be free. These sales could end an hour from now or a week from now — obviously, the only thing we can guarantee is that they were free at the time this post was written. If you click on a link and see a price listed next to an app instead of the word "get," it is no longer free. The sale has ended. If you download the app anyway, you will be charged by Apple. Subscribe to our feed to be notified as soon as these posts are published, and you'll avoid missing the sales we cover.
Get Console
Normally $9.99.
Get Console is a powerful and complete terminal app that provides physical serial console access to network and other equipment as well as SSHv2, Telnet, Scripting, TFTP Server, full Logging, integration with Dropbox, iCloud and instant Screen Sharing. Please read below for Full information.

Features:

– Serial Connectivity: Use our Airconsole (Serial over Wifi or Bluetooth Low Energy), or Redpark L2-RJ45 and L2-RJ45V physical cables to provide direct Serial Console port access to supported equipment (Adapt L2-RJ45 Cable to DB9, DEX or DB25 with adaptors available at http://www.get-console.com)

– Full Terminal: Also provides Telnet and SSH(v2) terminal (over Wifi or 3G). VT100 emulation. Supports password authentication, generate or import SSH Keys easily via clipboard

– Multi Session: run concurrent Serial, SSH and Telnet sessions in tabs, and cut/paste between sessions. Each session runs independently and can be backgrounded.

Many Many Advanced Terminal Features:
– Powerful Scripting of terminal sessions allows for automation of many common terminal tasks, including auto-responding to terminal output and auto-upload of log files.

– Easily share your iPad/iPhones terminal window with remote web users to provide remote access to your console sessions – useful for remote support, teaching or for Disaster Recovery

– Connection Manager for organizing Serial / Telnet / SSH saved sessions which can be imported/exported via iTunes

– Free web based conversion utility to convert existing PuTTY and SecureCRT(r) saved connections into Get Console format.

– Fully configurable terminal settings including baud rate, parity, flow control, scroll buffer and column width

– Integrated Cut/Copy/Paste directly from terminal window and slide-out clipboard viewer

– Integrated TFTP Server for WIFI/3G upload and download of files

– Bluetooth Keyboard Support

– Rapid configuration of common configuration tasks via shortcuts (common command drop down) and pre-configured (and user changeable) shortcut buttons

– Free integrated cloud storage on get-console.com or Dropbox.com for log files and configuration scripts – integrates directly into your iPad or iPhone ready for pasting to console window

– full logging of terminal session to individual session files that can be attached to emails, downloaded via iTunes or uploaded to your own repository on the get-console.com website

***NOTE*** Serial Connectivity requires either our Airconsole Adaptor, or a supported Redpark cable to work – part code L2-RJ45V – purchase from http://www.get-console.com/shop or from redpark.com directly. Does NOT work with Redpark C2 or L2-DB9 cable. If DB9, Null Modem or DB-25 connectivity is required, use an adaptor also available from our website.
Easy Spending – Budget Planner
Normally $0.99.
Easy Spending is an easy way to grow your wealth on a daily basis, by improving spending habits. Its excellent reports and spreadsheets saves lot of time during tax filing.

The Easy Spending money tracker, is the most powerful and convenient daily money management App on the GO for iPhone and iPad, that neatly tracks all your cash flow between different accounts that you can budget,

It is now, all the more secure, with the addition of Automatic Backup Service in addition to the free email backup. With this feature you never have to worry about losing valuable financial data, either through accidental deletion or change of device. You can restore it on any iOS device with this App installed.

Comes with easy gestures with well spaced layouts and large fonts, for easy viewing and readability.

Great for maintaining monthly recurring bills with reminders, it has the convenience of an Finance Tracker and BILL reminders at one place.

HIGHLIGHTS

@ Never loose your valuable financial data either with the free email backup or the All new Automatic Backup Service, (available as an In-App purchase)

@ Excellent and seamless cloud sync of all your transaction data. (available as an In-App purchase)

@ BILL Reminders.

@ Recurring income/expense tracking

@ MULTIPLE ACCOUNT(S) Summary in a single screen, and nice reports.

$ Passcode LOCK.

$ NOTIFICATIONS added to Default calendar for recurring transactions as an option. Using this option, NEVER forget to pay your BILL on time.

$ See future bills/payments and income using, "UPCOMING TRANSACTIONS" view.

$ Fast Search based on category and notes

$ Allows transactions to be emailed as CSV, and also uploaded to your Google Drive account

$ Store data for MANY MANY years

$ Preview comments in History while drilling down the transactions.

$ Use MULTIPLE accounts like Checking, Savings, Credit card, Cash flow, Mortgage accounts etc.

*** REPORTS ***

$ Powerful reports, timeline reports

$ Doughnut chart reports gives a clean break up of where your money is going.

$ Email csv file of all your data for single or all of your accounts, saves a lot time during tax season.

$ Upload csv file also to your Google Drive account

— Automatic Backup Service —-
Automatic Backup Service is an auto-renewable In-App purchase that lets you take automatic backup without you having to do anything manually. Just keep using the App, and an automatic backup of all you data is safely stored either weekly or monthly. When you App is deleted by mistake or phone is replaced there is no hassle in getting your data back.

This feature is offered as a free trial for one month, and the cost of subscription is $0.99 per month, after the trial period. It auto-renews every month until it is cancelled.

This feature is also offered as an annual subscription with a cost of $7.99 per year, with a initial trial period of 1 month. It auto-renews every year until it is cancelled.

Payment will be charged to iTunes Account at confirmation of purchase, and account will be charged for renewal within 24-hours prior to the end of the current period.

Privacy policy and terms of use

https://tektontek.com/termsofuse.php

*** What our users say ***

@ As a financial planner for 42 years this App is all you need. Its simple clean and to the point. If you think you need more than this, then you don't get it.
– LouCFP

@ Excellent
I am using this app to track our club income/expenses. So easy to use and to create reports then email to whoever needs a copy ! I love it !.
– i apple

@ User Friendly Plus!
"I use this app every single day and is by far the most valuable app on my iPhone." – John Fredrick NY
Download Easy Spending – Budget Planner
Enlight
Normally $1.99.
Apple Design Award Winner of 2017!

"The best all-in-one photo editor provides powerful tools that are easy to use." – Apple, Inc.

Selected as the *2015 App of the Year* by the App Store in the UK, Australia, Germany, Canada, France, Russia, China and India! Runner-up App of the Year in the US.

"…An iPhone-photographer's dream app…manages to strike the right balance between traditional Photoshop-like controls and artistic filters and effects." – Karissa Bell, Mashable.

_______________________________________________

Wish you didn't have to use so many apps to edit a single photo? You don't.
Download Enlight – it's every photo app you've ever needed, wanted, or dreamed of – combined into one powerful, beautifully designed photo editor.

More praises about Enlight:

#1 Photo and Video App in 128 countries & #1 Top Paid App in 121 countries!

"Enlight packs so many features into its clean and easy-to-use interface that it effectively replaces most standalone apps." – Jason Parker, CNET

"Advanced features such as tone curves, custom presets, and amazingly beautiful and customizable filters have made Enlight one of my go-to image editors." – Ally Kazmucha, iMore

"Enlight is a powerful Photoshop-like app, minus the steep learning curve." – Les Shu, Digital Trends.
_______________________________________________

Enlight is the superior way to create stunning images on iPhone. The most comprehensive, highest quality photo editing app so powerful and user-friendly it'll be the last photo app you ever download.

Enlight offers:

Image Perfection
• Precise & selective control over tone, color, and details
• Create and save your own unique presets
• Built-in masking within every tool allow you to seamlessly blend effects

Analog & Duo Filters
• Reproduce the style of classic cameras and vintage film
• Revitalize colors with two-toned gradients
• Add light leaks and custom vignetting for a retro feel

Black & White Photography
• Discover the magic of monochromatic photos with darkroom-inspired techniques
• Signature presets dedicated to stunning b&w photo conversion
• Add artistic touches with film intensity, grain, and fade

An Artist's Dream
• Easily convert your photos into artistic masterpieces
• Create amazing painterly effects
• Convert any image to unique street art
• Transform your photos into realistic looking sketches

Decorative Touches
• Personalize: draw, write, or doodle directly on your image
• Decals & special effects add-ons make your photo unique
• Add and customize text, borders, frames, and more!

Photo Mixer
• Overlay two photos to produce a double exposure effect
• Create photo montages for impressive surrealistic results
• Seamlessly merge photos with various blending modes

Intelligent Photo Correction
• Instantly repair under or over-exposed photos
• Bring out lost details with a simple swipe
• State-of-the-art noise reduction tool
• Clone/Heal tool allows for seamless removal of defects

Power Tools
• Bloat, shrink, or reshape specific objects in the photo
• Linear, mirror, and radial tilt-shift options to shift focus
• Multi-channel curves for ultimate control over image tonality
• Universal masking for precise control over every effect

Crop Options
• Flip, rotate, and straighten crooked photos
• Perspective: vary the photo as if taken from a different angle

Social Media Heaven
• Create funny memes to share with friends
• Design unique photo collages with a variety of templates
• Share your amazing results directly to social media
• Share multiple photos at once

Innovative Workflow
• Not finished editing? Auto-save photo sessions, continue later
• Choice of export quality (JPEG, PNG or TIFF)
• Real time 50MP editing on iPad Pro
• Real time 35MP editing on iPhone 7/7 Plus, 6S/6S Plus, iPad Air 2 & iPad Mini
• Real time 19MP editing on iPhone 6, 6 Plus, 5S, 5, 5C & iPad 3/iPad Mini 2
• Animate your editing sessions to show your workflow

Download now!
Brave Guardians TD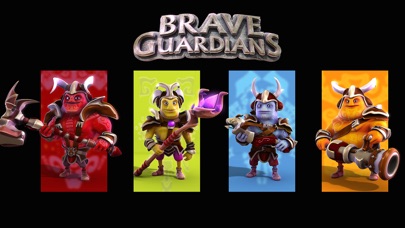 Normally $1.99.
"A magic and impressive tower-defense game with wonderful graphics" – Appszoom, 8.8/10
"A gorgeous, lush game." – Tapscape, 9.2/10

Brave Guardians is an epic 3D action fantasy defense game that narrates the story of four heroes (Pepo, Tiko, Zagi & Rapu) — each with extraordinary abilities.

Be prepared for an epic journey to defend your world against nasty fiends. This time you will take control of the brave guardians to lead them to the victory. Because Brave Guardians is not just another Tower Defense game!

GAME FEATURES:
– 2 Game modes (Campaign and Guardian)
– 4 different worlds (Forest, Desert, Winter, Lava)
– Over 22 unique levels with beautiful 3D environments
– 4 Guardians each with extraordinary abilities
– 6 ingame upgrade levels of the Guardians
– 4 specialized towers (Arbalet, Thunder, Cannon, Catapult)
– 6 upgrade levels of the towers in battle
– 6 ingame upgrade levels of tower's properties
– Many ingame upgrades of game properties
– Over 30 different enemies each with their own skills!
– 3 wizards enemies that will make your life harder
– Intense boss fight in each world (4 Bosses)
– Hours of gameplay with over 30 achievements
System Activity Monitors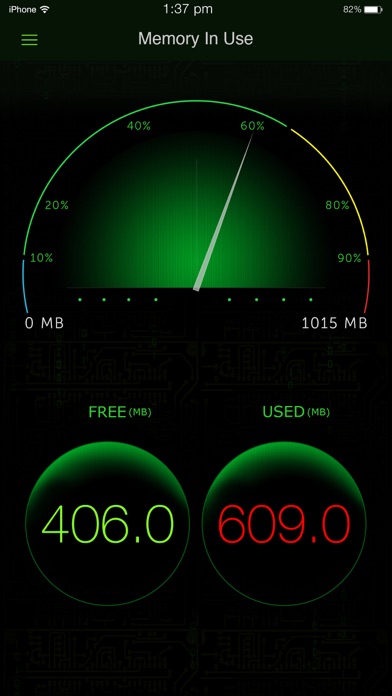 Normally $0.99.
The app monitors iOS activity like memory usage, battery life, used space, and device information. Great visuals like speedometer view, LED indicator, 3D bar charts, battery charging animation, LED flashing charger, provides you a rich visual views of your iOS device internals, like you have never seen before.

$$ Over a million satisfied users of our apps $$

## Few of our user TESTIMONIALS ##
$ Way cool
This is a terrific system tracker.
– Macquest

$ Definitely get this App.!
Love the cool dashboard. Tells you what's going on in the Apple brain in your iPad or iPhone. This App rules.
– Battyguy

$ Simple App !
Great tool! Helps to keep your standby time ridiculously long and device running smoothly.
– Spader1969.

$ I have tried many products like this one and so far I keep coming back to this one.
– Markeith3000

The System Activity Monitor, is the most comprehensive all in one health check app. on the App store, that monitors memory usage, battery performance, device information like IP address and hardware address, battery tips, all system information, and used space on the iOS device.

You can use this app to accurately monitor your battery life, monitor memory in use, and used and free space. By appropriately charging the battery using this app to full charge, you can get a good battery life.

KEY FEATURES:

1. Battery tips are shown to help save battery life while using the iPhone.

2. Tap battery to see the battery capacity for your favorite apps.

3. Shows the used and free space on your iPhone/iPod.

4. Shows the IP address acquired, and hardware address of your device.

5. Displays a long list of device information, like physical specs, hardware info, and many more.

These are the different views on the App.

Memory view:

Shows the used and free iPhone memory available as used by other apps. This is shown in an excellent speedometer animation view. Double tap home button, and see other apps in use. Close out the other apps, and see the memory being reclaimed in this app, when the speedometer shows the free memory available increase.

This has an LED indicator with blue, green, yellow and red colors indicating the amount of memory being used.

Double tap the speedometer, to see a 3D bar view of the different break up of the memory used. Like, Free, Wired, Active and Inactive memory of your iOS device.

Battery view:

This view shows the battery available for discharge, how much time to recharge to make it full, and when it is charged to FULL, displays an indication, as "FULLY CHARGED", as opposed to quick charge. It has glow panels on the top to let you know, how much battery is available.

Tap the battery on the fill, to show the detailed break up of battery availability for 3G talk time, browsing, videos, games etc.

Animated battery charging with current flashes inside the battery.

Space used view:

This is shown as a pie-chart that presents the used and free space available on your iOS device.

Info view:

Now it shows a lot more device information, like system information, camera information, display, hardware and physical characteristics. It shows whether you device is connected to Wi-Fi or cellular and its IP address.
Download System Activity Monitors
My Space – VR
Normally $0.99.
3D Home Furnishing interior design applications,experience VR essential, built-in furniture and indoor scene realistic model, even if it is a 3D program, the operation is simple and easy to use, you can quickly and easily design space.

features:
* built in 9 different styles of realistic rooms
* built in more than 200 different styles of furniture model, is the actual proportion, including (tables, chairs, cabinets) and so on
* support VR(Cardboard)
* no network connection required
Super Lines
Normally $2.99.
Classic arcade game!

Super Lines (~ Snake~ )

How long you can have?

Contain 4 different game mode, and the most attractive 2 play mode, you can play with friend any where you like, instead of play alone.

Game Mode:

– Classical
– Modern
– Survival
– Crazy

Control:

– Simply touch and move the direction on screen.
Noogra Nuts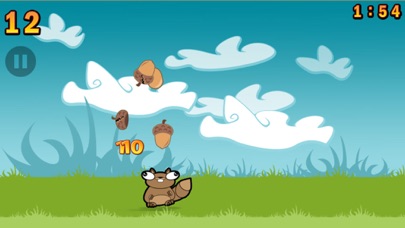 Normally $2.99.
Noogra Nuts is a cool arcade game, where you control a cute little squirrel with a unique ability!
He can crack nuts using its head!

Control its movement by tilting the device and press anywhere on the screen to make him jump.

Use the hats shop to purchase hats for the squirrel, some of them have special powers!

While playing the game, nuts will start falling from the sky. Each nut that the squirrel head-butts will start cracking and give you points. Once you crack a nut open, you can eat it and get more points.

The game has 3 playing modes:

● Classic – You have 120 seconds to eat as many nuts as you can, choose them wisely as some will give you more points and you cannot eat them all.

● Survival – Eat nuts and try to avoid the rocks. There is no time limit here, but you can die if you get hit 3 times. Watch out from the tumbleweed!

● Jungle – You have 120 seconds, but in the jungle you need to avoid eating rotten nuts and make sure to jump over the rolling stones, otherwise the squirrel will die!

"Noogra Nuts is the latest cool iOS arcade game by Oren Bengigi. With gorgeous graphics and great gameplay it's a great new twist in iOS arcade games" – Best10Apps.com