If you purchase an independently reviewed product or service through a link on our website, we may receive an affiliate commission. Learn more.
If there's a better way to start a new month than by filling your phone with paid iPhone and iPad apps that you download for free, we have no idea what it is. Thursday's list has seven fresh apps that are all free downloads for a limited time, so grab them now while you still can.
This post covers paid iPhone and iPad apps that have been made available for free for a limited time by their developers. BGR is not affiliated with any developers. There is no way to tell how long they will be free. These sales could end an hour from now or a week from now — obviously, the only thing we can guarantee is that they were free at the time this post was written. If you click on a link and see a price listed next to an app instead of the word "get," it is no longer free. The sale has ended. If you download the app anyway, you will be charged by Apple. Subscribe to our feed to be notified as soon as these posts are published, and you'll avoid missing the sales we cover.
Mushmovie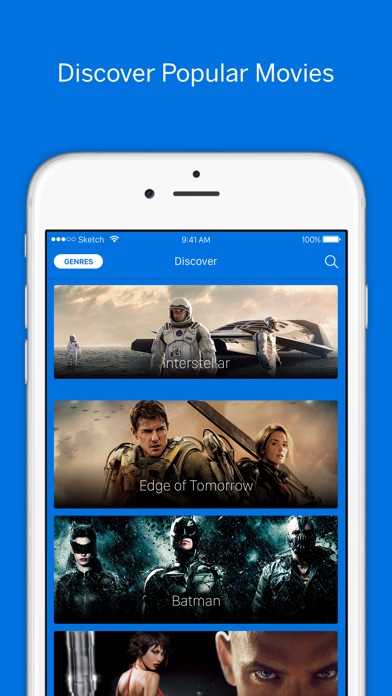 Normally $0.99.
Mushmovie app will help you track movies you watched and more important movies you want to watch later.

Never forget movie recommendations from your friends, just save them to watch list and you're ready for those movie weekends.

Movie description, trailer, rating, genre, everything in one place for you from a little cute mushroom.
Docky – Color Gradient Bars for wallpapers
Normally $1.99.
Docky is a fun new way to update and customize your phone even further! An easy to use tool, lets you choose from a wide variety of beautiful designs that personalizes your device unlike any ordinary wallpaper can.

Docky works by mixing the design you like into your wallpaper. This gives your device a much more streamlined appearance, making your phone more stylish than anyone else's.

It is the only app of its kind that is compatible with the iOS7 Parallax effect ON!

Pick some out now and enjoy the new updated look of your phone.
Download Docky – Color Gradient Bars for wallpapers
Math Bridges Games For Kids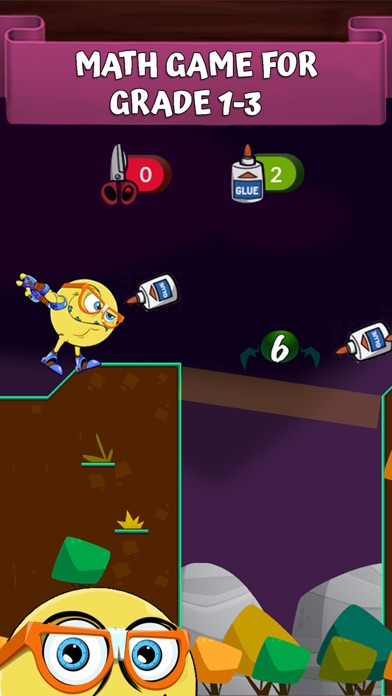 $7.99 in-app purchase to unlock the full app is currently free.
Learning math isn't just educational, it's fun with Math Bridges! Kids get to play fun, quick-paced math games while learning how to better understand numbers and counting!

Run through the valley counting numbers with TOBY and helping him fix bridges in a variety of math games and have fun learning! Numbers will teach kids effective math strategies through fun gameplay to help them solve addition and subtraction problems.

Math Bridges suits any kid and adjusts the educational game based on their grade level. Kids will zoom through fun math games and their school work will show how much they've learned!

Math Bridges Features:

Math Games including
• Addition Games
• Subtraction Games
• Number Counting Games

Arithmetic Levels and Gameplay
• Math games offered in different levels based off children's grade and math level
• Solve arithmetic problems to help TOBY fix bridges in the valley and learn new math strategies
• Use math to travel the world and have fun learning numbers!

Learning New Math Strategies for Kids
• Learning numbers through simple, fun math games to understand math topics better
• Practice counting numbers at their own pace with no pressure to complete levels
• Get math help through modern number games and find new strategies to help in school

Math Games and School
• Learning math is fun, and Math Bridges is another great math tool!
• Play math games as a class in school, and help children feel independent in math
• Encourage learning and make improvements in addition and subtraction

Math Bridges offers fun, fast math games for kids so they can have fun while learning! Adjust math games to your child's grade, travel the valley and fix bridges by counting numbers with TOBY and feel more confident in school.

Download Math Bridges today and see your child improve in math!
Download Math Bridges Games For Kids
Guess the Gamer
Normally $1.99.
The most UNIQUE and CREATIVE gamer quiz in the market. Put your childhood games to the ultimate memory test. Tons of classic games, hours of playful nostalgia. Use your noggin' to guess each game puzzle from a classic game you love and cherish. Instant satisfaction after each successful solve! Complete each level to advance to the final battle. Stuck? Use hints when you simply "can't even". Flip the screen, scramble the letters or ask a friend – when all else fails.

Our gamer quiz is fun, creative, unconventional, overly-simple, brilliantly-hard, unusually silly, game-tastic, and most importantly, challenging.

HINTS:
– Magic Fill
– Remove Letters
– Auto Solve

FEATURES:
– Free to Play (with in-app purchases)
– Minimal Advertisements
– Promotes Creative Thinking
– 100 Levels of Pure Game Teasers
– Picture Puzzles

Try your hand at these nostalgic gamer puzzles. Try to think back to your favorite console. Was it NES, N64 or Playstation? It doesn't matter, we have a little something for everyone! Use your brain and go back to your childhood. Forget about your job, your homework, and outdoor activites. Step into a world of power-ups and princess saving missions! Another wonderful game from the good folks at HYPER! Interactive.

Download Guess the Gamer, today!
Cleu
Normally $0.99.
We've learned that smartphone customers check their device over 180 times per day. This is a growing problem that can lead to digital addiction and mental health issues.

By connecting our behaviors to one experience, we can start to remove the need to check the device. We call this predictive automation.

Automate daily routines and find efficiency in your life.

———————–

Connects with:

Uber- Presets your Uber pickups according to time or your preferred location. "Snooze" the order if you need extra time.

Nest- Makes sure your Nest thermostat is properly adjusted for your next weekend gathering or day out.

Hue- Sets your Philips Hue light to create the perfect ambiance for an evening dinner, or simply to serve as a reminder for a phone call or meeting.

Calendar- Displays your upcoming appointments for easy scheduling.

Weather- Elegant temperature display and animation- perfect for waking up to an experience powered by Cleu.

Cleu Timer- Need a countdown for your next meeting? For the oven? This feature functions as a simple timer or stopwatch for everyday use. Available to use on Apple Watch.
Pluskey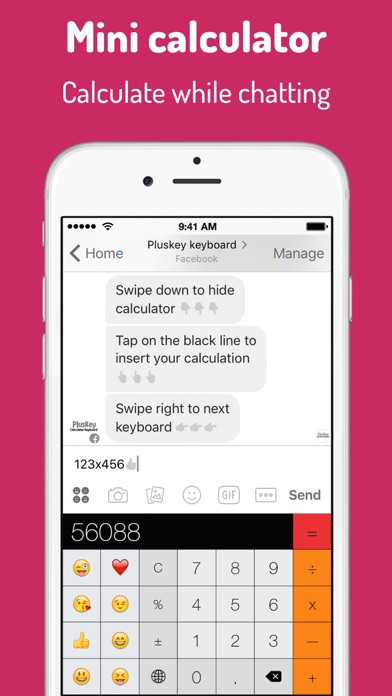 Normally $0.99.
Use Mini Calculator Keyboard to SAVE TIME !
*** No more swapping between apps to calculate! ***
for everyday math, super easy and fast.
Custom keyboard with a big and intuitive numpad for iPhone and iPad users only!

A must have keyboard

Percentage calculations in 1-click
Mathematical equations solved easily
The perfect calculation widget for you iPhone and iPad

Quick math calc for kids

+Plus Emoji icons merged into keypad

Simple easy to use calc

Easy keyboard features make operation an intuitive breeze:
– Swipe down to HIDE the calculator
– Swipe right to CHANGE to next keyboard
– Tap on black line to INSERT numbers
– Back button ERASE last digits from calculation

Now your iPhone doubles as a full power keyboard calculator.
Great for work, school, or just being super fast calculator.

Pluskey is your calc app
Neon Colored Keyboard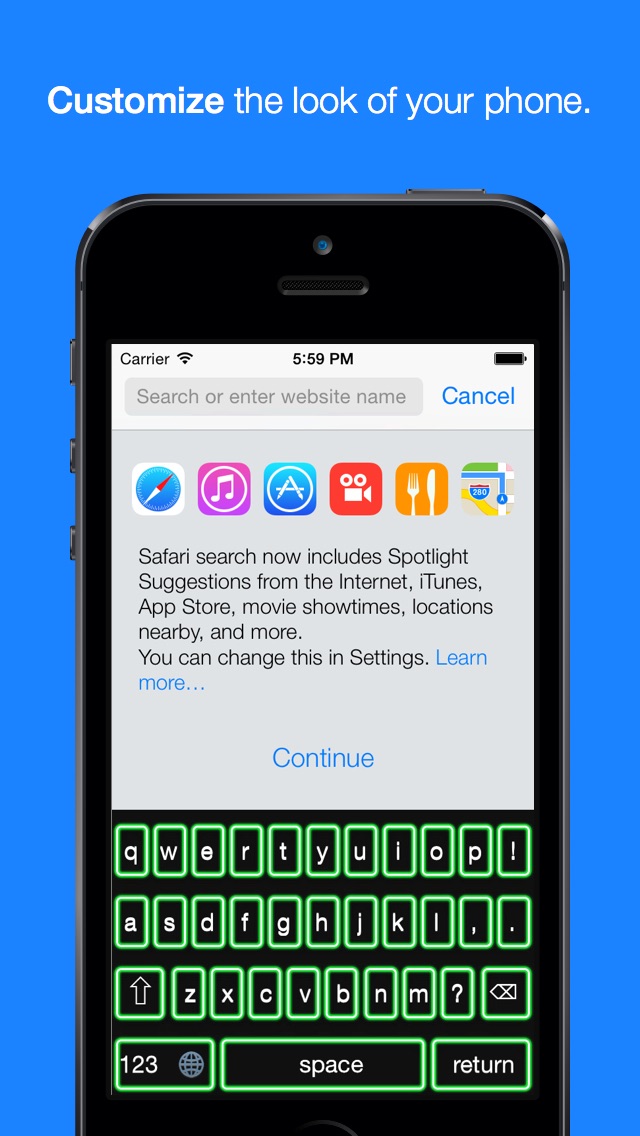 Normally $1.99.
Does NOT require Full Access to use the keyboard. Apply the Neon Colored Keyboard themes to make your keyboard look beautiful. Make it glow.

Easy to install.
1. Find your Settings App.
2. Tap Settings > General > Keyboard.
3. Tap Keyboards.
4. Tap Add New Keyboard
5. Locate and tap Neon Keyboard

Enjoy and let us know your feedback.
Thanks!
Download Neon Colored Keyboard
---
Our deals and product reviews are picked by BGR's expert editors and team.

Follow @BGRDeals on Twitter to keep up with the latest and greatest deals we find around the web. Prices subject to change without notice and any coupons mentioned above may be available in limited supply.