Can you believe there are less than four weeks left in 2017? There's still plenty of time to fill up your phone with new apps before the New Year rolls around though, and we'll do our best to help. Today's roundup includes the eight best paid iPhone and iPad apps that have been made available for free for a limited time, and there are definitely some solid choices on Thursday's list.
This post covers paid iPhone and iPad apps that have been made available for free for a limited time by their developers. BGR is not affiliated with any developers. There is no way to tell how long they will be free. These sales could end an hour from now or a week from now — obviously, the only thing we can guarantee is that they were free at the time this post was written. If you click on a link and see a price listed next to an app instead of the word "get," it is no longer free. The sale has ended. If you download the app anyway, you will be charged by Apple.
Streets of Rage Classic
Normally $0.99
One of SEGA's all-time greats, Streets of Rage is now available on mobile! Play free and rediscover this ground-breaking beat-'em up.

Three cops, a city on the edge, and a crime lord known only as Mr. X – welcome to one of the all-time SEGA greats. Arm yourself with knives, bottles, and drainpipes and battle through eight thug-infested urban environments to bring order to the city. Relentless, explosive, and addictive as hell – Streets of Rage is the grand-daddy of beat-'em-ups!

Streets of Rage joins the ever-increasing line-up of 'SEGA Forever', a treasure trove of free SEGA console classics brought back to life on mobile!

FEATURES
– Three playable characters, each with their own strengths and killer combos!
– Eight rounds of fast-paced brawling action!
– Local Wi-Fi multiplayer support to help you best the bosses!
– A devastating, rocket-propelled special attack from the ESWAT team!
– Times too tough? Get extra continues and special attacks via rewarded ads!

MOBILE GAME FEATURES
– PLAY FREE with ad-support or ad-free via In-App Purchase
– SAVE YOUR GAMES – save your progress at any point in the game.
– LEADERBOARDS – compete with the world for high scores
– HAPTIC SUPPORT – get into the game with responsive button presses
– CONTROLLER SUPPORT – MFi compatible controllers

RETRO REVIEWS
"Streets of Rage will knock you out!" [96%] – Doctor Dave, GamePro #27 (October 1991)
"I almost wet myself and called the police when we first plugged in the Streets of Rage cart." [93%] – Frank O'Connor, Computer & Video Games #119 (October 1991)
"There can be little doubt that Streets of Rage is the finest beat-'em-up ever to grace the Mega Drive." [885/1000] – Gary Whitta, ACE #50 (November 1991)

STREETS OF RAGE TRIVIA
– The Streets of Rage series goes by the name Bare Knuckle in Japan
– Streets of Rage was also released in arcades via the Mega-Tech and Mega Play boards
– Comic book legend Mark Millar penned two Streets of Rage comic strips for Sonic the Comic!
– There's an alternate ending to discover… can you find it?

STREETS OF RAGE HISTORY
– The game was originally released in 1991
– Developed by: SEGA
– Designers: Noriyoshi Ohba, Hiroaki Chino
– Lead Composer: Yuzo Koshiro
Download Streets of Rage Classic
Pic Scanner Gold
Normally $4.99.
EASY way to scan photos and albums. The only app with so many features for scanning, enhancing, sharing and enjoying old pictures.

SCAN
* Scan MULTIPLE photos (or an album page) at a time
* App automatically crops and saves all the pictures
* High-resolution and Space-saver modes
* Supports hands-free scanning via Bluetooth

ENHANCE
* 19-tool image editor, powered by Adobe
* Add captions (When, where, who info)
* Fine-tune, unfade, sharpen faded pics
* Repair blemishes, stains or crease marks
* Import from Photos app for editing

ENJOY
* Make photos into greeting cards, slideshows
* Watch View Master inspired retro slideshow
* Beautiful, quick-create photo albums
* Convert scanned photos into fun memes
* Auto-create 'Favorites' album
* 'Splash' tool for selectively recoloring pics
* Shareable mini-albums – with captions

SHARE
* Post to ANY social network or cloud service
* Save to Photos app or your computer
* Free auto back-ups to iCloud or iTunes
* No ads, watermarks or personal data tracking

If you need help, you'll love our personalized and fast customer service.

REVIEWERS RECOMMEND IT:

***** Stack of photos to digital collection! (National Geographic Traveler)
***** Gives treasured photos a new life (Cult of Mac)
***** More than just scanning! (Internet Genealogy)

USERS LOVE IT:

***** Great app with exceptional value
***** Perfect for scanning old photos

SAVE OLD PHOTOS
Don't let your favorite memories fade. Breathe a new life into legacy pics. Save, enjoy and share nostalgic moments from the past. This app offers an easy & fast way to digitize photos. Bring your analog past into the digital present, in a snap! Archive them in the cloud.

KEEP PHOTOS SAFE
Precious family photos lost to hurricanes, typhoons, flood or fire cannot be replaced. Scanning converts your printed, analog legacy pics into digital records that you can archive in the cloud or on hard drive, and share with loved ones to ensure their safety for future generations.

IT'S CONVENIENT
Are your prized photos lying in the attic or basement, stuck in albums? In an heirloom shoebox? Pic Scanner Gold turns your iPhone or iPad into a portable photo scanner. Scan anywhere. No Internet needed.

SAVE, SHARE MEMORIES
Do your parents have rare old photos? Now everyone in the family can have digitized copies. Pic Scanner Gold offers many ways to do it:

– Save scanned pictures to Photos app or computer
– Share by email, Messages, iCloud Photo Sharing or WhatsApp
– Throwback Thursday? Post tbt pics on Instagram, FB or Twitter
– Archive in Dropbox, Google Photos or ANY cloud service

GREAT CUSTOMER SERVICE
Email us for fast, personalized advice. Get your copy of '5 Minute guide' on our website, and read in-app 'Top tips'.

PIC SCANNER OR GOLD?
Pic Scanner was the world's first mobile app able to scan and auto-crop multiple photo prints at a go, perform quick edits, add captions, create albums, and share pictures.

Pic Scanner Gold is Pic Scanner's pro version. No other picture scanner app offers so much. Hi-res mode. Fast scans. Advanced editor. Shareable mini albums (with captions and music); exports to ANY cloud service or social network. Slideshows and greeting cards.

COMPATIBILITY
For iOS devices running iOS 10 or later. Not recommended for iPhone 4s, iPad 2 or prior. More at http://www.picscannergold.com

BUY WITH CONFIDENCE
Pic Scanner Gold is a labor of love. Every feature is carefully crafted. If you need help, email us. We respond within 12 hours, usually faster.
GetFeet Step Counter
Normally $0.99.
Walk epic distances with GetFeet step counter.

See how your combined step count compares with epic distances from around the world. Check your progress on more than 50 distances including the Great Wall of China, the height of Mount Everest and the Pacific Crest Trail.

Set epic distances as goals to reach. Earn medals. Unlock new distances.

Download GetFeet to spice up your step counting!
B-Side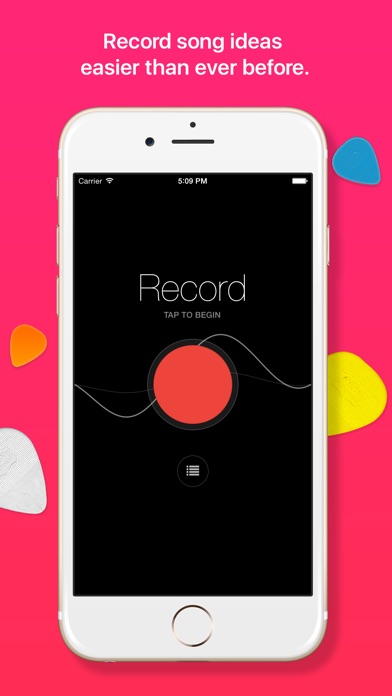 Normally $1.99.
B-Side is for musicians or anyone who wants a quick and easy way to record themselves singing and playing piano or guitar. It's the perfect way to record, save, and share your songs and song ideas. Swipe to add pre-set effects so your recording comes to life and share it with friends and family.

Easily access your songs from the app, or your camera roll.

Share your creativity with B-Side.

—

Made by musicians for musicians.
CompareShots
Normally $1.99.
CompareShots helps to compare screenshots and images.

Just choose two images, and CompareShots will show you one on another. You can change overlay opacity to see if two images exactly matches. Or you can just touch anywhere on the screen to switch between images.

If you need to compare mockup of a web site or of an app with the result, now you have a tool to be sure that it's pixel perfect work.

Also, you can share a result of your work in CompareShots with friends or colleagues.
Trixibrix
Normally $0.99.
Amazing combination of brick breaking and side scrolling gameplay with simple and super responsive controls.

Best in class ball physics and beautiful smooth graphics with true motion blur.

Challenge your friends on the great leader board powered by Game Center.

Enjoy the beautifully crafted endless level and incredible long lasting fun.
Super Tank Battle
Normally $4.99.
NES Battle City is very Classical Tank battle game. Super Tank Battle is a modern style NES / FC Battle City with new attractive elements.

This is the game of modern war, please boom the map, summon your alliance, and strike the Enemy! Clash It!
Prepare the tank battle, prepare the tank modern war!

There are 5 different difficulty levels (from easy to crazy). It should meet different people need.

Game Rule:
– Defence your base, and destroy all enemy tanks.
– If your tank or your base is destroyed, it will be game over.

Features:
– have 500 Maps can be played ( Super Cool! )
– helper tank, it is like a 2nd player to help you
– special items in game
– classical tank battle game's style
– 20 enemy tanks per map

It also available on others mobile platform. Simply search "Super Tank Battle" on search engine.
PandaMoji
Normally $0.99.
Tired of sending boring text messages?
Make your chats amusing with PandaMoji – Cute Emoji & Stickers

FEATURES:
● Pack of Panda stickers.
● Buy once, FOREVER fun: You'll have all you need, NO additional pay, NO In-app purchase!
● Easy to use! Tap the face you want, DRAG & DROP the sticker into your message.
● All images have been optimized for retina display and to perfectly fit into your SMS bubbles.
————————-
Tips on installing stickers:
• To access iMessage apps, compose a new iMessage to a friend and tap the iMessage App Store icon alongside the compose field.
• Tap the four oval icon on the lower left corner to open the app drawer. From there, tap the plus icon labelled 'Store' to access the iMessage App Store.
• In the App Store, tap the Manage tab in the top right to add your purchased apps to your app drawer.