The days after Christmas but before New Year's are some of the strangest of the year. On one hand, there's a sense of finality, like you've done everything you're going to do that year. On the other (for many of us anyway), there's still work to be done. Unfortunately, that weirdness extends to the App Store, where solid deals are few and far between. But we've done our best to find a few paid apps gone free that should keep you occupied at the airport.
This post covers paid iPhone and iPad apps that have been made available for free for a limited time by their developers. BGR is not affiliated with any developers. There is no way to tell how long they will be free. These sales could end an hour from now or a week from now — obviously, the only thing we can guarantee is that they were free at the time this post was written. If you click on a link and see a price listed next to an app instead of the word "get," it is no longer free. The sale has ended. If you download the app anyway, you will be charged by Apple.
8bitWar: Necropolis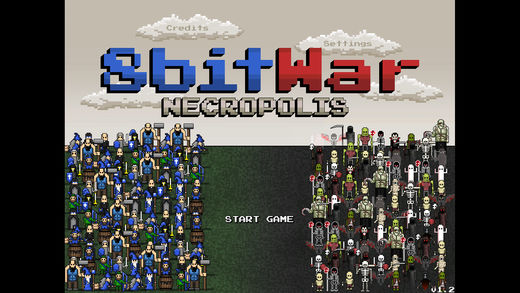 Normally $2.99.
8bitWar puts your strategical and tactical thinking to the test!

Hire units and place them in strategic formations to counter the enemy army.

100 levels and 24 unique unit types and monsters.
Play against a friend on the same device or online!
---
FlightReady E6B
Normally $0.99.
FlightReady E6B includes 3D Touch and multi-tasking support, and contains over 80 aviation functions, conversions, and utilities.

Functions > Plan Leg
▸ Groundspeed
▸ True Heading
▸ Compass Heading
▸ Leg Time
▸ Distance
▸ Fuel Required
▸ Fuel Flow
▸ Endurance

Functions > Airspeed
▸ Actual TAS
▸ Actual Mach
▸ Plan Mach
▸ Plan TAS
▸ Total Air Temperature

Functions > Wind
▸ Wind Component
▸ Unknown Wind

Functions > Altitude
▸ Pressure Altitude
▸ Density Altitude
▸ True Altitude

Functions > Climb & Descent
▸ Required descent gradient (percent, degress, ft/nm)
▸ Required descent rate (ft/min)
▸ Top of Descent
▸ Convert between percent, degrees, and ft/nm

Conversions > Temperature
▸ Celsius
▸ Fahrenheit
▸ Kelvin
▸ Rankine

Conversions > Distance
▸ Statute Miles
▸ Nautical Miles
▸ Kilometers
▸ Meters
▸ Feet

Conversions > Speed
▸ Knots
▸ Miles Per Hour
▸ Kilometers Per Hour
▸ Feet Per Minute
▸ Meters Per Second
▸ Mach @ ISA

Conversions > Pressure
▸ Inches of Mercury
▸ Millibar
▸ Kilopascal
▸ Pascal
▸ Standard Atmosphere
▸ Pounds per Square Inch

Conversions > Fuel
▸ Convert between mass (pounds and kilograms) and volume (gallons and liters) for 100LL, Jet A, Jet B, and Water

Conversions > Weight & Mass
▸ Pounds
▸ Kilograms
▸ Ounces

Conversions > Area
▸ Square Miles
▸ Square Nautical Miles
▸ Square Kilometers
▸ Square Meters
▸ Square Feet

Conversions > Volume
▸ Gallon
▸ Liter
▸ Ounce
▸ Quart
▸ Pint
▸ Cup

Weight & Balance > CG & Moment
▸ Weight
▸ Moment
▸ C.G.

Weight & Balance > C.G. Shift
▸ Amount of weight that must be shifted
▸ Distance the weight is or must be shifted
▸ Distance CG is or must be shifted

Weight & Balance > C.G. % MAC
▸ CG location aft of leading edge of MAC
▸ CG location as a percent of MAC

Time Utilities > Time Calculator
▸ Standard mathematical operations
▸ Convert time

Time Utilities > Flight Log Calculator
▸ Calculate block and flight times in decimal and formatted time
▸ Set standard taxi times in Settings

Time Utilities > Standard Calculator
▸ Standard mathematical operations

Time Utilities > IFR Timer
▸ Countdown timer with audio, visual, and vibrating alerts

Settings
▸ Change precision of conversions between zero, one, two, or three decimal places
▸ Day/Night modes
Download FlightReady E6B
---
Hotspot Monitor Data Usage Pro
Normally $1.99.
If you're worried about exceeding your daily, weekly or monthly limit for data usage, it's time you got Hotspot Monitor
Hotspot Monitor keeps an eye on your data traffic by providing you with useful info so that you can use your mobile worry-free.
You will be updated in real time because Hotspot Monitor collects your data directly from your mobile, not from your service provider.
Download Hotspot Monitor Data Usage Pro
---
Photo Sharing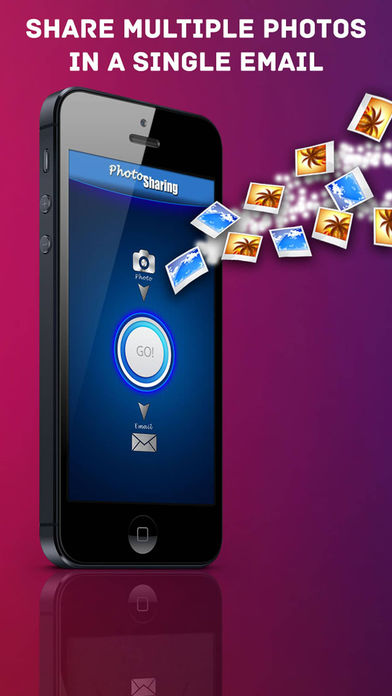 Normally $1.99.
Either for work or for your own entertainment, with Photo Sharing sharing your photos is easy and fun.
With Photo Sharing you can send as many photos as you want in one single email… even the whole album!
Photo Sharing allows you to send far more than a normal email.
Select your photos and click on GO! .
Send them to your girlfriend or boyfriend, to your mates, to your mum… as many as you like to whoever you like!
---
Pixel Boat Rush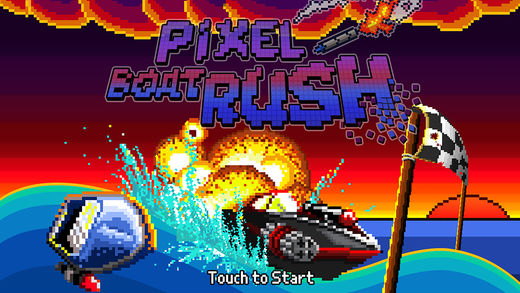 Normally $1.99.
Pixel Boat Rush is a frantic boat combat racing game! An easy to learn, hard to master, fun arcade racing game with loads of content! Featured by Apple countless times!

The gameplay mixes a one-touch racing mechanic with 2 weapon/defensive buttons. The progression features an in-depth career mode with RPG-like humoristic conversations with parodic characters, an endless mode and a boat crafting editor!

———————-

One-Touch Racing Mechanic:

Touch to accelerate, release to brake. Slow down on a wave to stick to it (bind speed requirement depends on the boat downforce, sometimes you have to slow down more). If you keep the gas pressed, you'll jump off the waves. You can stick to water before the wave begins, but if you re-accelerate on a straight line, you'll un-stick.

Releasing the gas while in the air will make you fall faster.

Obstacles and Power-Ups:

If air drag makes you quicker by staying on water, sometimes it's best to jump. It could be for grabbing a power-up, avoiding an obstacle or a tricky set of waves.

Combat:

Fighting with opponent brings a whole new dimension to the game. It not only adds action, but also tactical aspects, which quickly becomes a key for victory. For instance, slowing down to get behind an opponent to avoid being hit and let him deplete his bullet on another boat.

Additional Tip:

– The acceleration button covers the whole right side. You can touch the bottom edge of the screen to avoid covering the action.

——————
Reviews and Awards

– Featured by Apple on numerous occasions!

– (4.5/5) Touch Arcade "I'd strongly recommend it to anyone who enjoys side-scrolling arcade games or can appreciate a different angle on the racing genre"

– (4.5/5) App Advice "perfect for anyone who enjoys boat racing and fast-paced, frenzied arcade games"

– (4/5) 148Apps "Pixel Boat Rush's unique blend of mechanics make it an excitingly original racing game"

– (4/5) Indie Game Reviewer "This is a iOS racing game that gets so many things right. It's simple but complex, it's challenging but fun, Pixel Boat Rush is a great game that I highly recommend"

– (3.5/5) Pocket Gamer "A surprisingly sharp and clever racer, Pixel Boat Rush is well worth diving into"

– (4.5/5) TheAppleGoogle "more than enough to guarantee players hours of intense high speed action in an electrifying experience"

-(4.25/5) Reviewed on the Reviews on the Run TV Show!!

—————–

More Features:

– Career, endless and arcade modes
– 15 racing tracks
– 116 racing events across 7 types of race (normal, ceasefire, eliminations, demolition, carnage, last man standing, endurance)
– 20 Licenses: series of mini-quests which unlock the next racing categories
– 64 racing boats, each with its own specific upgradable configuration: find which boat is best suited for each event!
– A boat editor with 3 custom hangars where you can craft your own boat creations!
– Over 28 types of guns
– 4 racing categories: climb the ladders and become the world champion!
– Power-ups: boost, ammo, shield, coins, repair
– Time trial mode against your best ghosts
– Trophies system for replay value: finish first in all races to collect all gold trophies
– Game Center: leaderboards (based on best lap time and trophies earned) and achievements
– Cloud save with manual upload/download and 3 save files
– MFI and other controllers support
– Rich original retro soundtrack
– Live broadcasting
---
Time Golden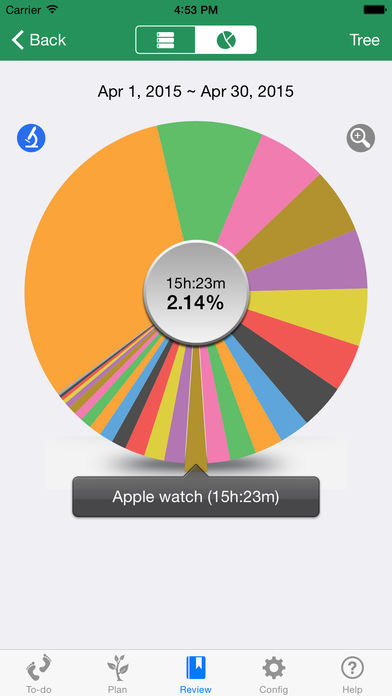 Normally $0.99.
To-do is silver but Time is Golden.

TimeGolden is a new generation of time management tool which adopts TimeStamp tracing mode, and has virtues of to-do list and mind mapping etc.

TimeGolden is for tracking every second of your life.

You can use it as a simple to-do list, and you will get crucial data about how your precious time elapses away.

You can use it as a careful planning schedule, layering formidable project into hierarchical tasks, by which you can defeat any difficulty if you put them into practice.

Features:
– Hierarchical Plan but simple To-do list
– Seamless and easy time tracking
– Due or recurring project/task
– Powerful search and statistics
– "Life Tree" describe your life
– Password Protection
– Regular or Tomato timer
---
TriMeshImager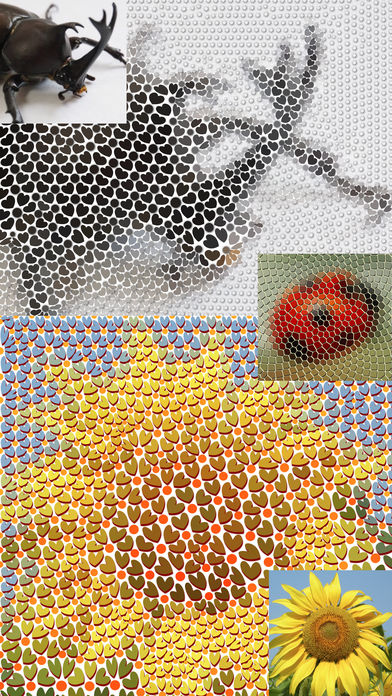 Normally $1.99.
TriMeshImager generates a triangular mesh from a photo, and converts it to a vector image (drawing art).

You can easily experience a digital art that converts to triangle, flower or heart pattern from photo.

As mesh converter, one of the three types – "Grid", "Concenteric Circles", "Painting" or "Stained Glass" can be selected.

The patches(triangles) and nodes(vertexes of triangle) of triangular mesh are drawn with color decided by user specified method.

Voronoi diagram (polygon with vertices at circumcenter of triangle) can be displayed.
You can get geometric pattern like turtle's shell.

As patch shape, there are triangle, petal, heart, clover and gear.
As node shape, circle, diamond, heart, gear and text can be selected.

The color of inside and edge of patch or node, is decided with specified color, image color, or gradation derived from image intensity.

Moreover, from Ver.3.2, edges of triangle or Voronoi cell can be deformed like wave shape.

From these combination, you can get not only simple triangular mesh but also more complex flower pattern or dot pattern.

Because the original image can be specified as a background image, this app can be also used as a photo decorator.
---
World of Wizmatch
Normally $5.99.
Welcome to the amazing World of Wizmatch!

A land full of Puzzles, Wizards, Spells & Magic where Match 3 Rules!

Challenging levels,
Fantastic Two player battles & Tournaments.
Dozens of game modes and never een before variants and surprises!

The best match 3 adventure ever!

Dare you enter the amazing World of Wizmatch?