The day after Christmas is traditionally a good place to start hunting for deals, and there's no better deal than a paid app that's totally free. The post-holiday-discounts are starting to be applied, and serious discounts are there for the taking — as long as you're willing to hunt for them. Luckily for you, we've rounded up 10 of the best iPhone and iPad apps that normally cost you money, but are on sale for free today.
This post covers paid iPhone and iPad apps that have been made available for free for a limited time by their developers. BGR is not affiliated with any developers. There is no way to tell how long they will be free. These sales could end an hour from now or a week from now — obviously, the only thing we can guarantee is that they were free at the time this post was written. If you click on a link and see a price listed next to an app instead of the word "get," it is no longer free. The sale has ended. If you download the app anyway, you will be charged by Apple.
ManCam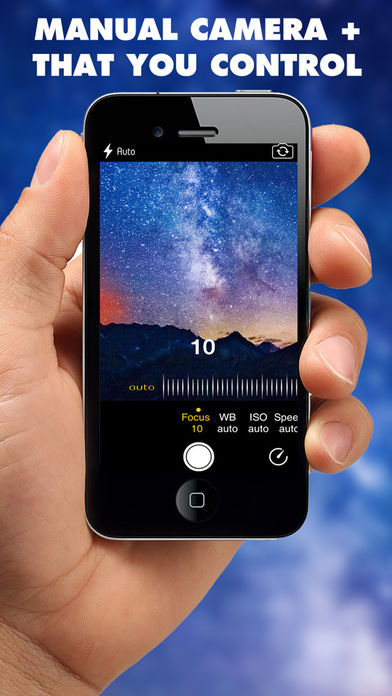 Normally $1.99
A powerful camera app with full control over your image. Quickly and simply adjust all parameters of your image. No more tapping and hoping to get a good shot. Do what you want the way you wan tit. You are in full control!

Full independent control of

• Shutter
• Zoom (only for iPhone 5 and higher)
• ISO
• White Balance
• Focus
• Exposure Compensation
• Timer Shot

If you're a photographer tired of trying to tap your way to the exposure you want, then this is the app for you. Fighting to get the sweet spot between a blown out background and a silhouetted subject? Stop tapping and just set the ISO and shutter yourself, you know how, stop letting your silly pocket computer decide what looks good to you.

Be better than automatic. Shoot Manual!
---
Good Woofy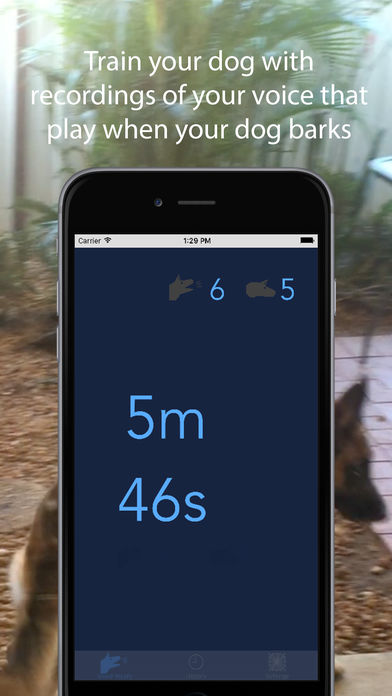 Normally $1.99
Good Woofy – Train your dog when you're not there.

Good Woofy can train your dog to stop barking while your not home by playing short recordings of your voice that play automatically when your dog barks.

Simply set Good Woofy on an iOS device that you normally leave at home, perhaps your iPad or an old iPhone or iPod touch.

Good Woofy will listen out for when your dog barks, and if activated your Command to tell your dog to quiet down and your Praise to reward your dog for obeying your Command will play automatically.

Later you can view your dog's progress with Stats and Recording playback.

Share stats and recordings via iTunes, email, and more.
---
Simple Repeat Timer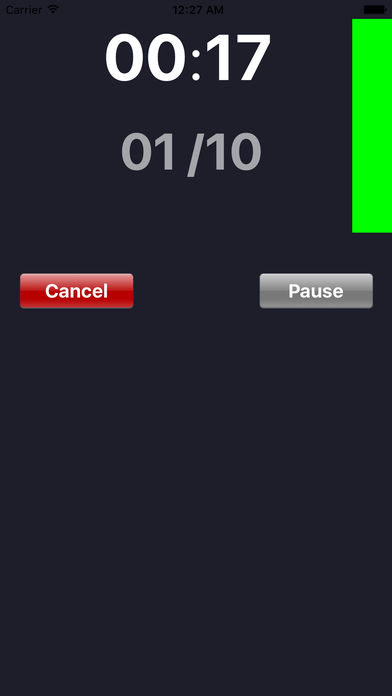 Normally $0.99
A few months ago I had my right arm injured. The doctor recommended several exercises as part of the treatment. They were like "do this for 15 seconds, 10 times". And quite often I got distracted and lost the count.
---
Get 'Em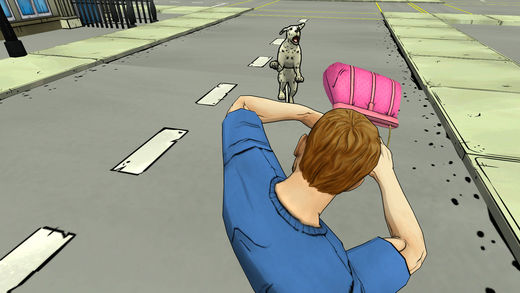 Normally $0.99
Get 'Em is an action packed, first of its kind, open world free-roaming video game! Play as superhero crime fighting dogs, on a mission to track down the city's most ruthless gangster, save their dognapped friend, and make the police K9 unit! This is not your typical game APP. Get 'Em is a full-fledged video game, made for mobile devices!

After Leila, a helpless Yorkie is dognapped, three best friends come together to find out what happened. You can start the game by picking one of 3 characters. Are you going to be Pump, the resilient Doberman, Bentley, the fierce Chihuahua, or Marley, the kind Beagle? As you accomplish more missions and get closer to tracking down the city's mob boss, you meet and unlock more dogs along the way! Not only can you play as many different dogs, but you can customize each dogs outfit, and enhance their powers!

You have never played a game like this before! Get 'Em is fully indie-made, and will feature many different styles of gameplay, which will definitely tailor to everyone. Have you ever wanted to be an animal, in a big city? Have you ever wanted the ability to play a 3D cartoon or comic book like a video game? If you like first person games, guitarhero-style games, third person games, infinite runner games, top-down games, and open world games, Get 'Em is for you! If you love challenging games, dogs, action, adventure, and crime fighting, Get 'Em is for you!
---
Fireworks Tap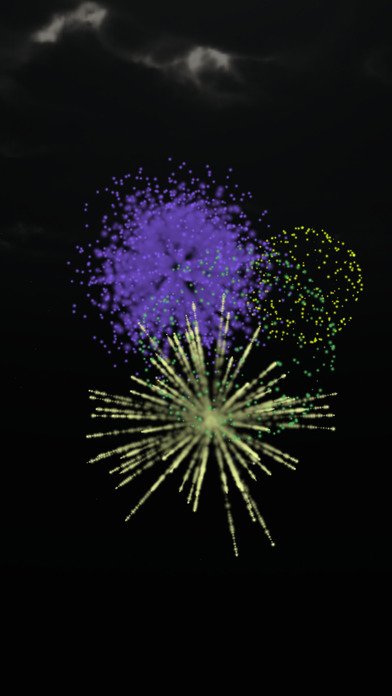 Normally $1.99
This app was created for my infant son. Tap the screen and watch the fireworks explode!

To make this app baby proof all menus and options have been removed. No extra buttons and no ads to tap on makes this perfect for toddlers!

Tap and drag to set off a string of fireworks! Handles multi-touch so you can set off fireworks by tapping all your fingers at once!

These fireworks are easy enough for babies to use and fun for adults too. Enjoy these amazing fireworks!
---
Coyn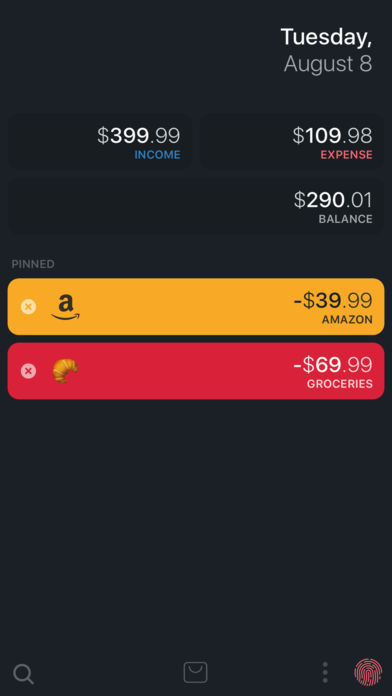 Normally $1.99
Coyn — Simple, Secure, and Stylish way to manage your cash balance. Introducing the new feature: Coyn Share.
• Manage your money like it's no one else's business.
• A brand new experience to manage your daily expenses.
• Be the only one who tracks your cash expenditures and earnings.
• Traveling a lot? No problem! use Coyn to track all your cash expenditures and focus on your adventures!
• Never lose track of where and how you spent your cash
• Improve your financial wellness by defining budget and meeting the goals
– Use "Coyn Pin" feature to pin categories that are important to you and have them on you main screen to help you stay on budget
– Premium users to have Unlimited Accounts to manage their cash balance
– 3D Touch feature allowing users to add expense/earning quickly and also see the balance instantly
– Secure your Coyn using your fingerprint

Use Coyn Share to:
– Manage expenses from your road trip with friends
– Report your business expenditures to your boss
– Pay your electricity/rent to your roommate
– Split bills at the restaurant
– or simply pay your friend for that cold beer!

-"Keep your cash and your Coyn in your pocket."
---
Easy Spending – Money Tracker & Budget Planner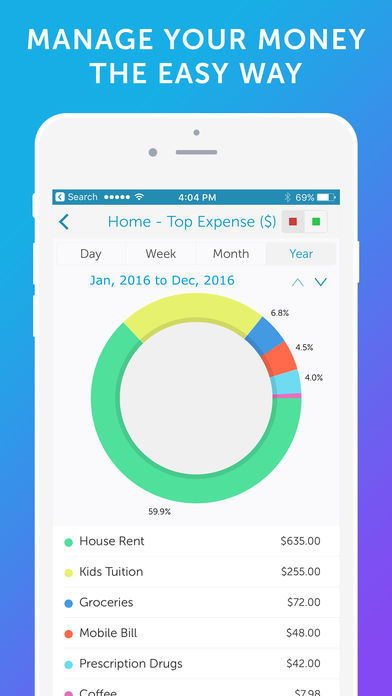 Normally $0.99
Over a million users agree that Easy Spending is the best way to take control of where the money goes and effectively build wealth using the simple and yet powerful money management App.

Its a simple and convenient finance tracker that provides the most powerful and convenient daily money management for iPhone and iPad, that neatly tracks all your cash flow between different accounts that you can budget.

It is now all the more secure, with the addition of Automatic Backup Service, in addition to the free email backup. With this feature you never have to worry about losing valuable financial data, either through accidental deletion or change of device. You can restore it anywhere.

Easy Spending helps you SAVE money by tracking expenses and letting you know the TOP Expense categories at any time.

Comes with easy gestures with convenient layout and clutter free interface, with large fonts, well spaced layouts for easy viewing and readability. You can quickly add an expense even while checking out at the grocery store or while at the gas station.

Great for maintaining monthly recurring bills with reminders, it has the convenience of an Expense Tracker and BILL reminders at one place.