48 hours from now, you'll be knee deep in the holiday weekend ahead of Christmas on Monday. That's nice and all, but for those of us who are working today, it feels more like 48 days. The good news is that in order to keep you distracted on what I imagine is a fairly slow day, we have another collection of free apps for you to download.
This post covers paid iPhone and iPad apps that have been made available for free for a limited time by their developers. BGR is not affiliated with any developers. There is no way to tell how long they will be free. These sales could end an hour from now or a week from now — obviously, the only thing we can guarantee is that they were free at the time this post was written. If you click on a link and see a price listed next to an app instead of the word "get," it is no longer free. The sale has ended. If you download the app anyway, you will be charged by Apple.
Blue
Normally $0.99.
Blue visualizes your 7-day weather forecast in a fast and colorful interface. Swipe up to see hourly weather represented by color in a unique visual gradient, helping you quickly recognize weather patterns and plan your day accordingly.

Hourly colors are calculated based several metrics including the temperature, humidity, and sunrise/sunset times for your current location. Seeing blue? You'll want to grab a warm coat. Seeing purple? Stay inside with a cup of hot cocoa!

Purple – extremely cold.
Blue – cold winter day.
Green – feeling cool.
Yellow – room temperature.
Orange – feeling warm.
Red – hot summer day.
Pink – extremely hot.

Temperatures are shown in either Fahrenheit or Celsius (controlled by your iOS region settings).
---
LikeSo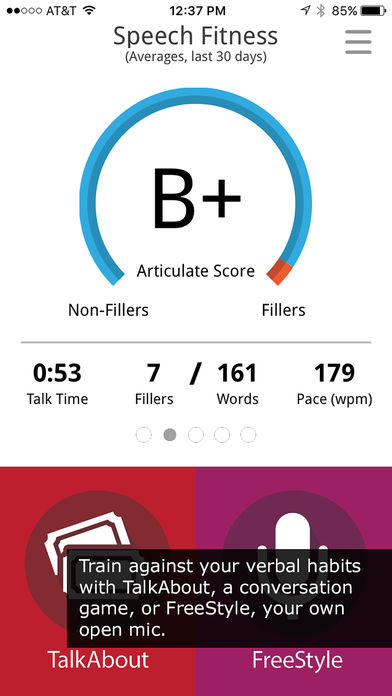 Normally $0.99.
LikeSo is your personal speech coach. LikeSo offers a fun and effective way to train against verbal habits and practice speaking articulately, confidently and without all of those "likes," and "sos." With two modes of play: FreeStyle, your own open mic, and TalkAbout, a conversation game to practice speaking on the fly, LikeSo provides a real-time analysis of your speech fitness, including optimal pacing for the fast or slow talker.

LikeSo is for your next presentation, interview, meeting, audition, date, debate – even your next conversation!
---
Meditation Studio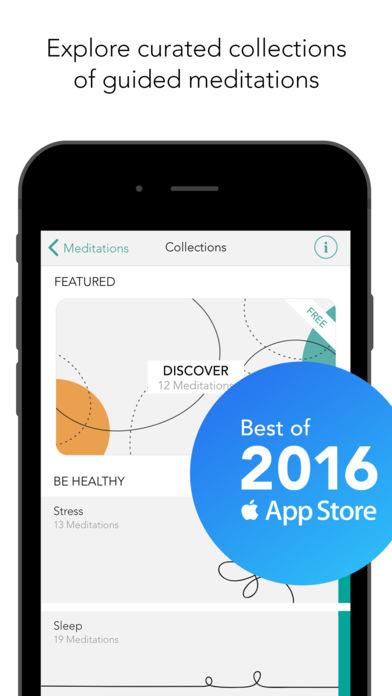 Normally $3.99.
Whether you want to reduce stress, ease anxiety, improve sleep or boost confidence, it's all here. Enjoy guided meditations on everything from happiness to performance, plus meditations custom made for moms, teens, kids and more.

——————————–
Refinery 29 – "If you're looking to get your Zen on, Meditation Studio is a simple, beautiful way to get guidance."

Forbes – "Meditation Studio is a powerful solution to your problems"

Greatist – "Meditation Studio. A meditation app you'll actually use"

Celebuzz – "Meditation Studio is on our list of products that we are currently obsessed with."

Yahoo Beauty – "Meditate your stress and wrinkles away with Meditation Studio app"
——————————–

COLLECTIONS
Access our meditation collections, each designed to give a specific area of your life some extra love. Got a challenge? We're here for you. Collections and topics include:

Be Healthy: Receive the tools you need to keep your mind and body healthy
◦ Stress, Sleep, Anxiety, Pain

Be Awesome: Boost your mood and find your inner awesome
◦ Happiness, Performance, Confidence

Be Kind: Cultivate a sense of forgiveness, compassion, and self-love
◦ Compassion, Relationships

Be Curious: Find your perfect fit by exploring different meditation styles
◦ Quick Breaks, Long Breaks, Zen

Just For: Meditations to meet the needs of specific communities, people, and careers
◦ Moms, Kids, Teens, Quarterlife, Veterans, First Responders

COURSES
Get step-by-step guidance for a deeper dive into specific meditation topics:
◦ Starter Series
◦ Meditation Essentials
◦ Uncovering Happiness
◦ Changing Habits

NEW UNGUIDED FEATURE
Create your own unguided meditations with start, interval and end sounds. Choose silence, calming ambient sounds or our all new music tracks as the background to your custom meditation experience.

TEACHERS
Be guided by today's leading meditation experts. Featuring over 30 teachers including Elisha Goldstein, Chrissy Carter, Michael Apollo, Ashley Turner, Lodro Rinzler, and more, with a diverse range of styles to explore.

STUDIO
Build a personalized meditation library with your favorite guided and unguided meditations. Play meditations anytime, anywhere – no internet connection needed.

SCHEDULE
Track your progress, schedule meditation sessions, and stay focused on your practice with the scheduling tool.

BACKGROUND SOUNDS
Choose from a selection of calming ambient sounds or our all new original music tracks to mix with your favorite meditations.

3D TOUCH
Play your Most Recent, Most Played and next Scheduled meditation session from your homescreen.

HEALTH CONNECTIONS
Connect to the Health app and Mindful Minutes to log all your mind and body activities for easy tracking.

MORE
⁃ Optimized for iPhone and iPad
⁃ Small download sizes

SUBSCRIPTION PRICING AND TERMS

Meditation Studio offers three auto-renewing subscription options:
*** HOLIDAY OFFER! ***
$7.99 per month (normally $9.99/month)
$17.99 per quarter (normally $23.99/quarter)
$35.99 per year (normally $59.99/year)

These prices are for United States customers. Pricing in other countries may vary and actual charges may be converted to your local currency depending on the country of residence.

Your Meditation Studio subscription will automatically renew at the end of each term and your credit card will be charged through your iTunes account. You can turn off auto-renew at any time from your iTunes account settings but refunds will not be provided for any unused portion of the term.
---
Mystery Word Town Spelling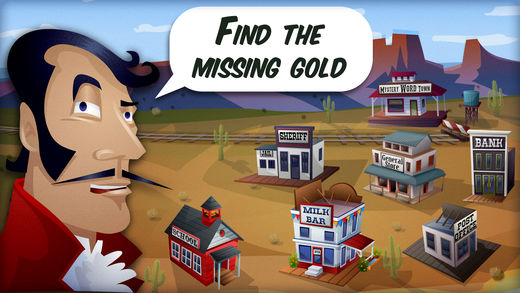 Normally $3.99.
You'll need sharp spelling skills to find the gold and capture the Huevos Rancheros Gang. Play with the teacher-developed word lists, or record your own words.
________________________________

* Children's Technology Review Editor's Choice

* Parents' Choice Gold Award Winner

"Mystery Word Town is a mix of western style fun and silliness, but also has serious educational chops." – Teachers With Apps
________________________________

Your Mission: Help the sheriff, a friendly and curious little ghost, recover the missing gold and catch the outlaws.

– Spelling practice integrated with a rich, immersive game experience
– Play with the teacher-developed word lists, or record your own words.
– 3 skill levels and 2 game modes provide a highly customizable and flexible learning experience for a range of ages
– Optional audio hints speak the words
– Visual hints provide scaffolding for difficult words
– Unlimited user accounts; create your own avatar and save your game progress
– Quirky characters and interactive discoveries delight young learners

• Increase spelling and word recognition skills
• Reinforce reading development
• Promote strategic and critical thinking
________________________________

CUSTOMIZE SKILLS FOR SPECIFIC WORDS AND ABILITY:

Designed to support classroom learning, Mystery Word Town provides a unique and engaging way to practice spelling

Each player can customize various skills and play modes to suit their age, interest and ability:

– Select from 3 included word lists, created in collaboration with teachers and based on Fry high frequency words and sight words
– Make your own word lists and record your own voice

2 game modes:
– Listen Then Spell – hear a word spoken, then spell the word
– Spell Your Own – spell any word you want to solve the puzzle; words are validated against an extensive dictionary
________________________________

UNLIMITED USER ACCOUNTS:

Add as many custom profiles as you like. Individual game settings and progress are saved in each player profile. Create different profiles, each tailored for specific practice and abilities.
________________________________

MADE BY EDUCATIONAL GAME DESIGNERS

The game designers at Artgig Apps come from a background of educational software development and we put lots of TLC into every detail of each app we create to ensure a fun and engaging learning experience. We include kids, parents and teachers in our app development and testing to make sure our apps are exceptional tools that kids want to use again and again.

We welcome your comments, suggestions and feedback.

Thanks for playing Mystery Word Town!
Download Mystery Word Town Spelling
---
Pic Instant Collage Live 360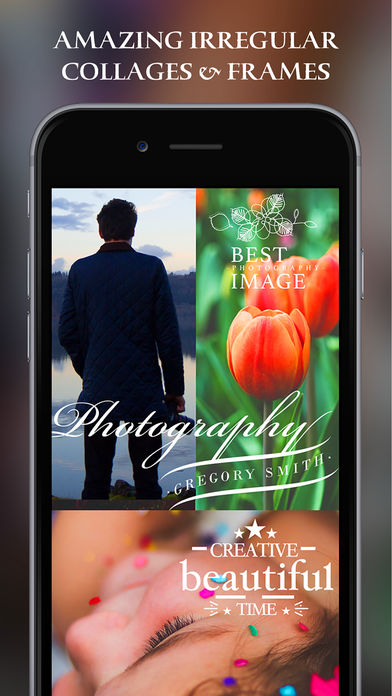 Normally $1.99.
Pic Instant Collage Live 360 is a powerful collage maker and photo editor for you to create amazing collages using your photos, fun stickers, text with cool fonts.

Classic Layout
More than 175 classic layout, Support creating photo collages which can contain up to 10 photos.

Rich Text
More than 155 fonts available. Allows a wide range of editing options: rotate, scale, change color, add multiple texts.

Live Filters
More a 85 are available. These special effects can be applied both globally and individually on your photos.

Creative Stickers
Choose from 570 stickers to spice up your photos!
Download Pic Instant Collage Live 360
---
Pizza Compass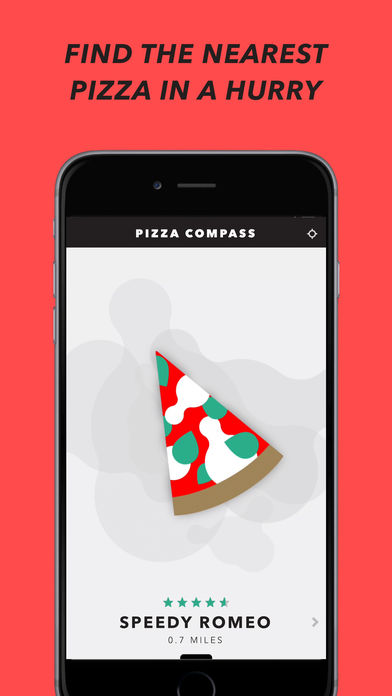 Normally $0.99.
PIZZA COMPASS is the exciting new life-affirming app that helps pizza get to your mouth.

As seen in the LA Times, New York Magazine, Mashable, Gizmodo, and Discovery Channel!

Find your way to the nearest pizza joint in a hurry. Our pizza-to-mouth indicator shows the exact travel distance required to enjoy a fresh slice, and our steam technology lets you know when you've arrived.

Looking for something new? Explore the map or spin the compass to discover pizza all around you. See ratings, restaurant hours, and reviews powered by Foursquare. Even share your favorite pizza places with friends.

Pizza Compass is not just an app, it is a tool for sliced success.
---
Speed PRO+
Normally $1.99.
Speed PRO+ is a Universal GPS-based speedometer with Saved Routes and many other features.

** "Essential Apps: Speed Pro is a great, feature-loaded app." ~AppAdvice **

** Featured in Apple's New&Noteworthy list! **

MAIN FEATURES:
– GPS & Activity Tracking (Step Count, Stairs Ascended, Stairs Descended)
– Track Database: iCloud or local
– Track Editing: Trim off the unwanted portions in your saved tracks
– 'Background Updates' location option allows your app to execute in the background
– Full-screen display of your Speed, Average Speed, Top Speed, Distance, Route Time, Altitude and Course
– Pause/Resume tracking by tapping Speedometer
– Auto Pause/Resume option keeps the app paused when you're stopped
– Auto Pause At option allows you to control the speed at which the app auto pauses&resumes
– Orientation Lock option
– Option to remove the fractions from the displayed speed
– Reset Confirmations option [Turn On if you want a confirmation sheet when you tap 'Reset']
– Navigate back to the camera with a Left or Right swipe
– Share Map&Speedometer snapshots on Facebook, Twitter, VK, Dropbox, Sina Weibo or via In-App Mail
– Share Current Route KML via In-App Mail, VK or Dropbox
– Altitude source option ["Device", "MapQuest", "USGS"]
– Portrait and Landscape orientation support
– Camera Background option: Turn on to show a live feed of your camera in the speedometer background
– Mirroring option for HUD on windshield
– Units option ["Miles", "Km"];
– GPS Accuracy option
– 'Background Updates' location option allows your app to execute in the background
– Built-in Color Themes
– Custom Theme lets you choose your speedometer colors with a color picker

CAMERA FEATURES:
– Take a Photo by Single Tapping anywhere
– Start/Stop Recording by Double Tapping anywhere
– Set Focus by Pressing&Holding 1 finger on desired point
– Set Exposure by Pressing&Holding 2 fingers on desired point
– Navigate back to the speedometer with a Left or Right swipe
– Your videos and photos are saved to your Saved Photos Album
– EXIF [Camera+Timestamp+GPS]

What's the difference between Speed PRO and Speed PRO +?

"SpeedPRO+" = "SpeedPRO for iPhone" + "SpeedPRO for iPad"

NOTES:
* Route Time = (Total Time minus the time paused) *

* Requires a 3G and/or 4G iOS device *

* Set the apps Location Accuracy option to "Best for Navigation" to get the best GPS readings possible (this setting also uses more of your battery). *

* Our device's usually receive no GPS readings indoors. Outdoor use is highly recommended! *

* Continued use of GPS running in the background can dramatically decrease battery life *
---
Time Manager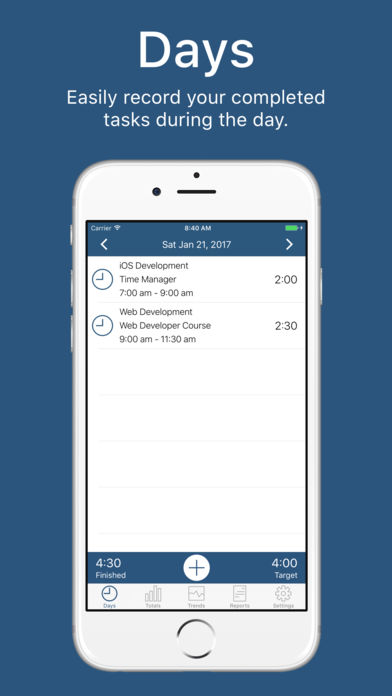 Normally $0.99.
Time Manager is an easy way to keep track of your daily activities. With one touch you can access all your common tasks and edit them at any time. All your tasks will be totaled and broken down into reports and graphs for you to see how well you're spending your time. You can even email these reports so that your records are never lost. This is the time management app you've been waiting for!

Features:
– Save your favorite subjects and projects for easy access.
– Daily tasks are totaled and broken down by subject and project.
– View recent trends in beautiful graphs.
– Create reports of your daily tasks and totals.
– Email your reports for record keeping.
– Gestures for deleting, editing, and reordering.
– Great for students.
---
UFO on Tape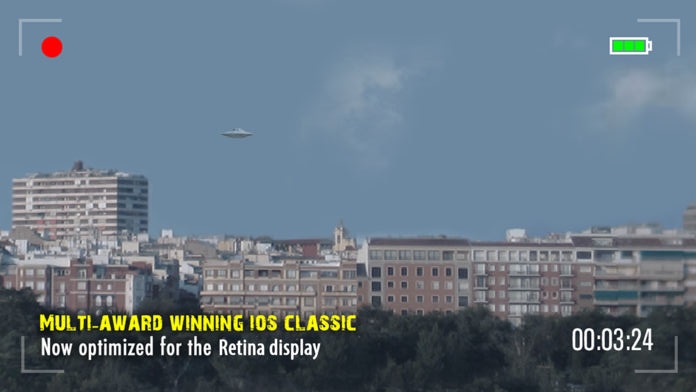 Normally $0.99.
Featured in the AppStore's prestigious "Essentials" and Indie "All Time Greats" lists of must-have games! What would you do if you were driving along and a real UFO descended from the clouds? Run screaming? Or grab your trusty iPhone and give chase?!

'UFO on Tape' puts you in the hot seat as you speed through the countryside in hot pursuit of visitors from outer space.

• "If you want something fresh and unique download this – pronto! I really can't get enough of it." – IGN (Editors Choice Award and 'Best of' Nominee)
• "We're telling you now..get out and grab UFO on Tape. Totally out of this world!" – TouchArcade
• "Completely unique with an amazing premise built into an exceptionally well built game" – AppAdvice.com
• "May be the most unique experience out there. 4/5 Stars" – 148Apps
• "Downright brilliant execution. There are few games out there that offer this kind of immersion" – SlideToPlay
• "Promises to deliver an experience quite unlike anything else on iTunes" – PocketGamer
• "Engaging and fun to enjoy and definitely worth adding to anyone's collection" – AppSpy.com
• "So cool and unique, you'll consider it 99 cents well-spent" – CNET
• "UFO on Tape is Awesome" – AppTapper.com

How much footage will you get, will it be clear, will you be kidnapped and subjected to scientific experiments? Only time will tell! With photo-realistic graphics (no camera required), the best use of the gyroscope or accelerometer this side of the Vega system, loads of in-game voice dialogue from your hysterical virtual girlfriend, gamecenter scoring, and the kind of elusive 'just one more try' gameplay that keeps you up till the wee hours, 'UFO on Tape' is the ultimate pick up 'n play hi-score chaser!