Some of you lucky ducks are probably reading this from the comfort of your couch, as you've already taken off work for the rest of the week. The rest of you are sitting a desk right now, wondering why you had to come in today when there's really nothing to do. But no matter where you are or what you're doing, you can still take advantage of all these great deals we found on the App Store today, listed conveniently for you below.
This post covers paid iPhone and iPad apps that have been made available for free for a limited time by their developers. BGR is not affiliated with any developers. There is no way to tell how long they will be free. These sales could end an hour from now or a week from now — obviously, the only thing we can guarantee is that they were free at the time this post was written. If you click on a link and see a price listed next to an app instead of the word "get," it is no longer free. The sale has ended. If you download the app anyway, you will be charged by Apple.
Blink – Quick Memo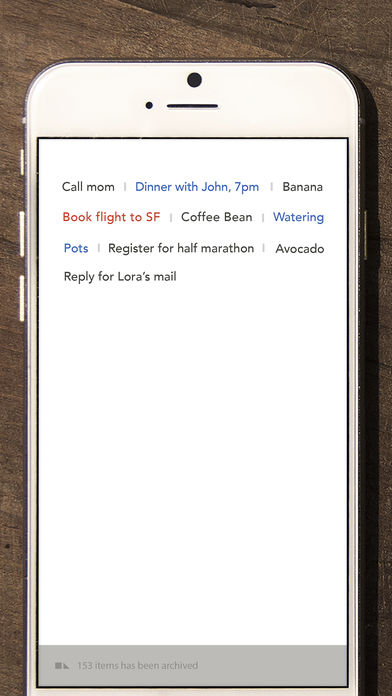 Normally $0.99.
Small memo, Huge change, Blink.

Blink has remarkably fast accessibility and intuitive usability. It also has Minimal & Clean UI design. You can check everything at a glance with a unique and non-listing method. You can set priority markers and repeating notifications.

Do you have something to buy on your way home? Things must done today? Plan for dinner with good friends? Or something just comes to your mind?

Type down what you have to buy, to-do list, your dinner appointment with your friends and sparkling ideas on Blink and never forget! You can leave memo with a simple tap! No more complicated steps!
---
Cardzilla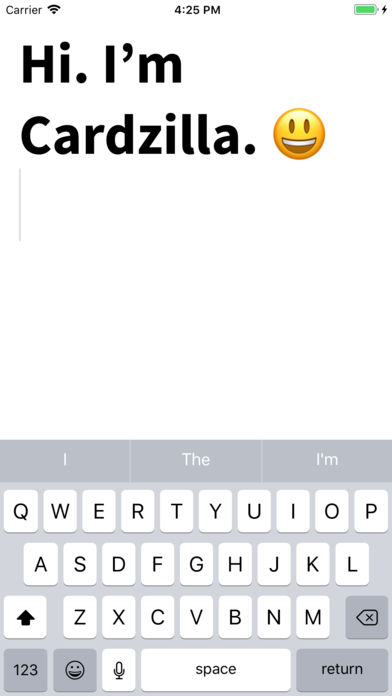 Normally $0.99.
A fast & simple way to display your messages in large text.

Communicate across distances. Pass messages silently. Grab attention when sound isn't an option!

CARDZILLA Features

• Large & clear text, easy to read.
• No scroll design, text automatically resizes as you type!
• All cards are automatically saved, never lose anything.
• Save favorite messages for quick access.
• Share your messages with a quick two-finger swipe up.
• Quick navigation with swipe interface.

CARDZILLA is built for speed and ease of use. Just start typing as soon a blank card appears. Text will resize as you type, no scrolling ever!
---
Chess Pro – Ultimate Edition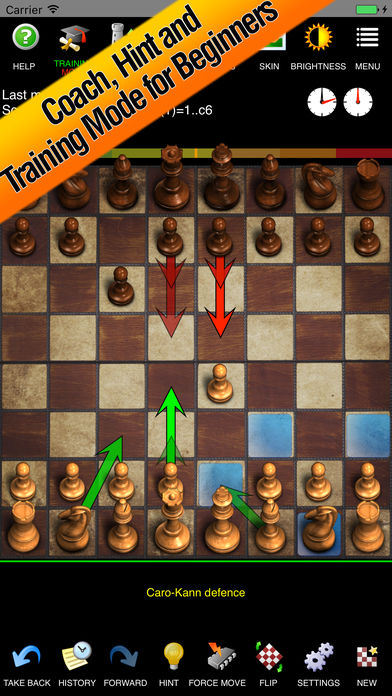 Normally $19.99.
Our best version of Chess for trainee Grandmasters!

Some fantastic additions including:

Full HD Artwork,
Several databases including annotated,
Puzzles,
Timed Mode,
Analysis

Despite it's aspirations, you can still start off at a real low level of difficulty and there's a coach too.

More features soon …

Mastersoft Ultimate Chess has one of the World's best Desktop PC chess engines crammed inside! This engine finished 4th in the World Microcomputer Chess Championships and is not available in any other iPhone chess game. Designed by chess champions to play like a human opponent, Mastersoft Chess will take you from Novice to Grandmaster level! Features stunning high resolution sets by renowned Chess designers.

NB This is the full enhanced version of our Chess Pro App:

Over 100Mb of additional high resolution artwork for iPhone and iPad.

No advertising.

Additional features.
Download Chess Pro – Ultimate Edition
---
Cleu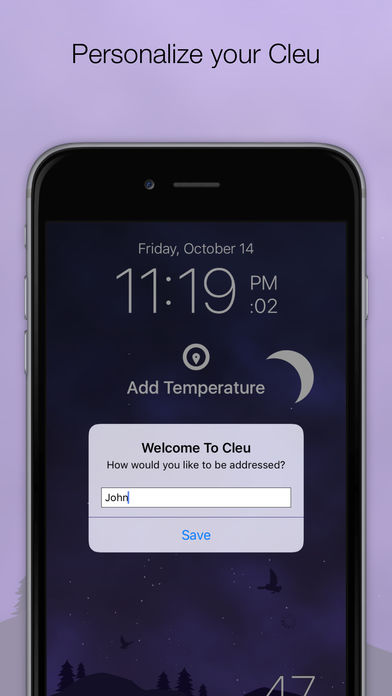 Normally $0.99.
We've learned that smartphone customers check their device over 180 times per day. This is a growing problem that can lead to digital addiction and mental health issues.

By connecting our behaviors to one experience, we can start to remove the need to check the device. We call this predictive automation.

Automate daily routines and find efficiency in your life.

———————–

Connects with:

Uber- Presets your Uber pickups according to time or your preferred location. "Snooze" the order if you need extra time.

Nest- Makes sure your Nest thermostat is properly adjusted for your next weekend gathering or day out.

Hue- Sets your Philips Hue light to create the perfect ambiance for an evening dinner, or simply to serve as a reminder for a phone call or meeting.

Calendar- Displays your upcoming appointments for easy scheduling.

Weather- Elegant temperature display and animation- perfect for waking up to an experience powered by Cleu.

Cleu Timer- Need a countdown for your next meeting? For the oven? This feature functions as a simple timer or stopwatch for everyday use. Available to use on Apple Watch.
---
Emoji Camera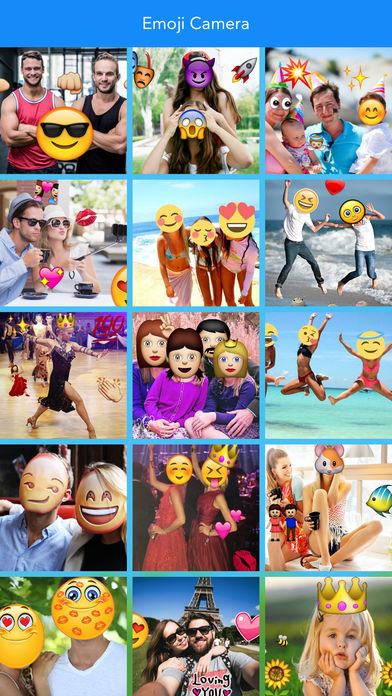 Normally $0.99.
Emoji camera makes it easy and fun to turn your favorite moments into cool-looking memories. Emoji camera provide unique emojis and filters to inspire your imagination, created especially for those who love to stand out. You can add all your favorite emojis to your photos and bring them to life. Whether it's the cut little monkeys , piggies , or even that pile of poop, you will be able to make you photo pop even more with some fun emoji action.

Its Easy-

-Simply take a photo or choose from you library , choose form hundreds of emojis , and apply the sticker on the photo.

-You can rotate and scale however you like, and place the emoji wherever you want.

-Edit your existed photos with filters, vignette, exposure, brightness, contrast, rotate, mirror and adjust intensity of filters.

-Use cropping patterns and frames to make your photo outstanding.

-Support to share your filtered picture to social media platforms such as Facebook, Twitter, Flickr, Tumblr and Dropbox.

Be true to yourself. Get Emoji camera to support you in your choice of lifestyle. You won't believe how great this camera app is until you use it!

Have a try for fun and it's FREE!
---
Henry and the Crystal Caves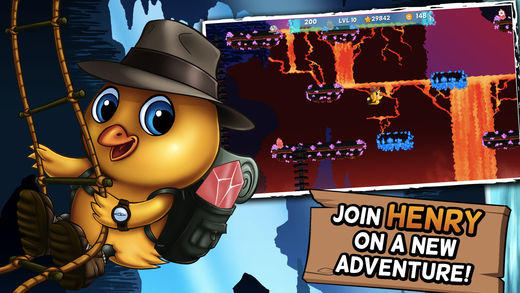 Normally $1.99.
Meet Henry: Intrepid explorer and high-octane adventurer, with a hat wider than he is tall!

Henry lives for excitement. And collecting shiny objects. He's especially big on the whole shiny objects thing (maybe he's a magpie in disguise).

This latest expedition will surely be his most daring yet! He is seeking out the mysterious Crystal Caves – rumored to be inhabited by a group of fierce seahorses (and more importantly, containing hundreds of precious crystals)!

Join Henry in the Crystal Caves as he collects crystals, jumps from platform to platform, dodges seahorses, and solves a few puzzles along the way.

Henry and the Crystal Caves is a casual platform game with emphasis on ease of play and mobile friendly controls. And a little retro feel thrown in for good measure.

Watch the gameplay trailer on Youtube, and follow Henry's Facebook page to get the latest updates!

Watch the full Youtube Trailer: https://youtu.be/7mvRq3HJ4ZA

Game Features:
– 16 fast paced levels with narrative story
– Colorful, vibrant cartoon style graphics
– Adaptive controls makes precise movement of Henry and jumping platforms a cinch
– Normal and Hard difficulty modes
– Ten unique music tracks
– Achievements
Download Henry and the Crystal Caves
---
Superimpose
Normally $1.99.
Just with a few taps, create professional grade superimposed or juxtaposed photos on your iPhone! You don't need a computers and expensive software to superimpose or blend/mix/combine/cut/copy/paste one photo on top of another any more.

Here is how it works…

1. Load a background image.
2. Load a foreground image.
3. Mask out unwanted portion of the foreground image using wide range of masking tools.
4. Smoothen the edges with smoothen tool inside the app, if required.
5. Move, Scale, Resize, Rotate, Flip the foreground to place it on the right location on the background image.
6. Adjust the colors/exposure/contrast/hue/saturation etc. of the foreground and the background images if required to match both the images in terms of colors.
7. You are done! Save the blended image to the photo library at full resolution or share it on Facebook and Twitter.

You can also use this tool to do serious photo editing tasks like blending textures or overlaying borders or to do double exposure with adjustable transparency and 18 blending modes.

Masking in the app is the most powerful one available on the app store, just tap on an area of the photo, and the app will mask out all the connected area with similar colors. Or you can use brush, lasso, polygon, global color similarity, rectangle, ellipse, linear, bi-linear, radial gradient, mask from image, mask from text, magic mask and hair refine masking tools. Mask an area with this tool and that area of the foreground image will become transparent and reveal the background.

You can even drop a shadow of the foreground onto the background.
---
Talking Carl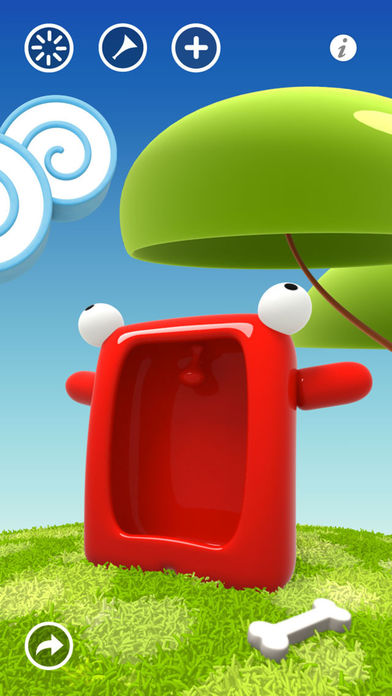 Normally $0.99.
Talk, Sing and Play with Carl. Tickle, punch, feed him and hear his funny laughs, growls and more!
#1 Worldwide: Carl reached #1 charts and has been featured all over the world.

Talking Carl is the very first and still the funniest talking character of the App Store, he invented fun!

We think about small kids too: Use the Baby mode without any buttons… only Carl and no trouble!

————— Features ————–
• Talk to him and he'll repeat your words with an hysterical voice.
• Feed him with bones
• Strike him by lightning
• Tickle him and he will laugh out loud.
• Poke his eyes and he will shout and yell.
• Pinch him to hear him growling.
• And if you forget him he will grumble.
• Very Polite, he even says Goodbye.

+ Swipe up and he will fly… and fall
+ swipe down and hear the thunder
+ swipe left or right and he'll make a round-turn.

Talking Carl is hours of laugh for children of any age.
Parents, you'll love him too for the peacefulness it gives you while your kids are playing with him.
But don't try it! you'll never give it back to them.