If there's a better way to kick off a new week than by downloading a bunch of paid iPhone and iPad apps for free, we have no idea what it is. You'll find seven premium apps on today's list, and they're all free downloads right now if you hurry. Remember, these sales could end at any moment.
This post covers paid iPhone and iPad apps that have been made available for free for a limited time by their developers. BGR is not affiliated with any developers. There is no way to tell how long they will be free. These sales could end an hour from now or a week from now — obviously, the only thing we can guarantee is that they were free at the time this post was written. If you click on a link and see a price listed next to an app instead of the word "get," it is no longer free. The sale has ended. If you download the app anyway, you will be charged by Apple.
unText it
Normally $0.99.
Ever regret sending a text? Maybe you texted the wrong person. Now you can have a second chance to take back your words.

* unText It will not show up on the Home Screen, It will only show up in iMessages. For more information on how to use iMessages apps please visit my website there is a link to Apple's website that shows you how to use iMessage apps.

* Use finger to drag stickers over text bubbles, pinch to resize stickers.
Split Lab Collage
Normally $0.99.
Split Lab Collage is a powerful collage maker and photo editor for you to create amazing collages using your photos, fun stickers, text with cool fonts.

FEATURES
– All kinds of classical collage frame
– Add labels to your images and photo editor
– Apply scores of effects to individual photo
– Add stickers and labels to the photos
– High Resolution output

Dozens of templates:
More than 185 classic layout, Support creating photo collages which can contain up to 10 photos.

Enhanced editing
Freely rotate, freely zoom in & out, and freely move photos in the collages.

Stylish text:
More than 175 fonts available. Allows a wide range of editing options: rotate, scale, change color, add multiple texts.

Creative Cute stickers:
Choose from 600 stickers to spice up your photos.

Artistic filters
More a 165 are available. These special effects can be applied both globally and individually on your photos.

Start making your own stunning collages now!
Weekly Challenge Pro
Normally $0.99.
Want to improve your health, lose some weight, get an elegant body shape or, vice versa, become a hefty bodybuilder? Challenge yourself and achieve that!

The plan is simple: once a week measure your results, then spend the week to come striving to improve them. Continue this until you are done. The app helps you keep the data on all the challenges and see how better or worse your results have become in a vivid chart.
Count: A Very Simple Counter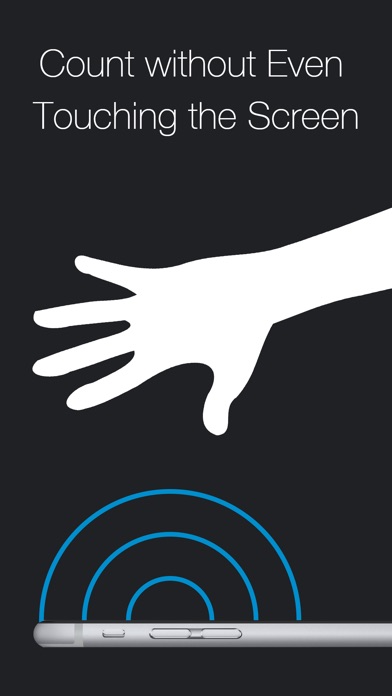 Normally $0.99.
Count is a simple and elegant counter.

Key Features:
• Simple design
• Multi-Touch
• Sense: Count without even touching the screen
• Gesture-based UI for interacting with the counter
• Split View and Slide Over on iPads running iOS 9
• Optimized for iPhone 6s and iPhone 6s Plus

Sense:
– Sense takes advantage of the device's proximity sensor built next to the front-facing camera, allowing you to count without even touching the screen.
– Ideal for push-ups and pull-ups.

Tap:
– Tap the screen to count toward the counter.
– Tap with multiple fingers to count multiple times.

Swipe:
– Swipe to left or right to subtract from the counter.

Hold:
– Press the screen firmly and hold to reset the counter.
Download Count: A Very Simple Counter
Home Budget Plan Pro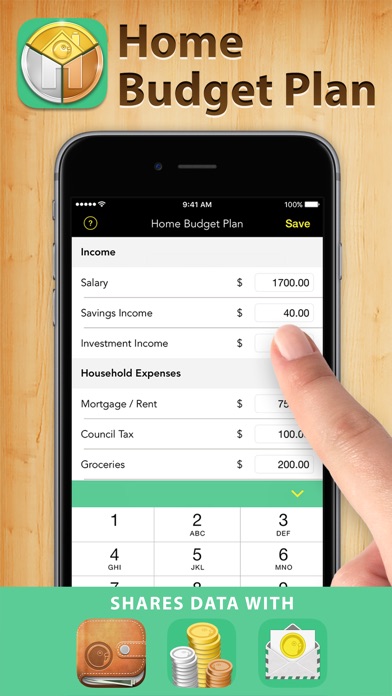 Normally $1.99.
'Home Budget Plan' shows you where you are spending your income each month, and makes it Easy to Plan Your Budget. Plan for the future with 'Home Budget Plan'.

√ Record your monthly household expenditure
√ See if you are overspending, and if so by how much
√ Identify areas to cut back
√ Analyse your expenditure to see where the money goes
√ Customise the Groups & Categories to suit your own circumstances
√ includes Secure Entry function to keep your finance details secure

◆ This app is part of the MoneyBudgie Finance Tracking Bundle.
– All 4 Apps work together to help you get in control of your finances. For example, stick to your budgets planned with this App by tracking your expenses using the Budgets-Expense Tracker App.
Smart document scanning
Normally $0.99.
Doc Scanner Kit is very fast and easy to use. Simply set your document on the table and then frame it up on the screen. If lighting is bad in your room, tap on the light OFF icon to turn on your device camera flash. Then tap on the save icon. The document will be converted to a PNG format and save on your Phtoto Library

This free app is very Easy and simple to operate and scanning the documents clearly and quickly.

Key and Document Enhancement Feature

– Make the document black and white.
– Change scanning document color.
– Come back original document.
– Resize the scanning document.
– Making gray scale document.
– Rotating the scanning document clock or anti-clock wise direction.
– Page edges are detected automatically.
– Smooth user interface
– Let the super fast operation of Swift Document Scanner.

– Share this scanning document with Facebook , twitter.
– Share by email.
– Turn those old documents into digital files.
– Use the crop button to illuminate your document.
– Save the document with Photo Library.
Download Smart document scanning
History Events
Normally $1.99.
Now you can learn or get reminded of historic and important events from throughout history. Read important events that happened around the world with their respective dates.