This has been one of the craziest news day of the year on a wide variety of fronts, but that isn't going to stop us from doing our duty and sharing a new collection of previously paid apps on the App Store that have temporarily gone free. If you're looking to escape reality for a few hours this weekend, these should help.
This post covers paid iPhone and iPad apps that have been made available for free for a limited time by their developers. BGR is not affiliated with any developers. There is no way to tell how long they will be free. These sales could end an hour from now or a week from now — obviously, the only thing we can guarantee is that they were free at the time this post was written. If you click on a link and see a price listed next to an app instead of the word "get," it is no longer free. The sale has ended. If you download the app anyway, you will be charged by Apple.
Dungeon Survival
Normally $0.99.
[*] Game Features
·Randomly generated cave levels provide a different game experience every time!
·Hundreds of monsters to defeat!
·Hundreds of equipment to collect!
·Hundreds of quests and achievements to conquer!
·Enchant/Reform/Level up/Gold collecting, and more abundant systems to explore!

[*] Background Story
The story sets in Black Haze-a border city that is renowned for rich minerals. Good and evil are entwined each other, forming a delicate balance. Following the mysterious disappearance of the former lord, the fragile balance of this city is finally broken. And you, Royde, is chosen by the king to take over the missing lord's leadership in Black Haze City and to investigate the accident thoroughly.

[*] Classes & Battle
– 9 classes with 4 unique skills each. Wanna have a team of melee fighters? Healers? Or reapers? You can create them at will.
– Turn-based game plus front and rear row formation to let you make strategies wisely.
– Unique hero traits. Heroes may form bad habits or even run away from home. Take good care of them when you are not engaged in battle.

[*] Monsters & Maps
– Hybrid of story levels and random maps. You can follow the game's plot, explore the story, or simply fighting enemies.
– There are no brainless monsters, they have a variety of skills and contain different abilities (such as Drain Blood, Sacrifice, Quickness, Wild Fury, Reflect Damage, Stone Skin, Eternal Life…) They will crush your team completely if you underestimate them.
– You will encounter random rare elite monsters and hidden boss monsters. If you dare to challenge, you will be able to collect all sorts of rare treasures and sets.
---
Fitness AR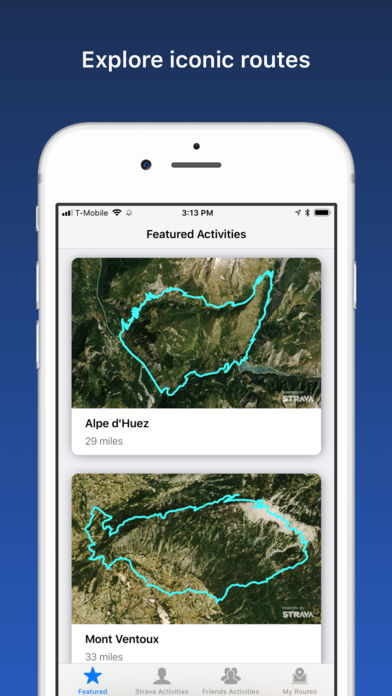 Normally $2.99.
Explore your Strava bike rides and runs in augmented reality. A beautiful 3D terrain map, powered by Mapbox, is placed in the real world allowing you to walk around and explore your past activities in a way that wasn't possible before.

You can jump right into the app — no account needed! With a beautiful featured gallery of rides and runs, you can explore famous cycling routes like Alpe D'Huez and Mont Ventoux, and stunning terrain like Yosemite Valley.

This app works best with a Strava account. After you connect your account, you can browse your past activities, browse your friends' activities, and browse the routes you built on Strava's route builder.

After you choose an activity or route and bring up the AR camera, you can tap to place the map in the real world. Swiping up and down will change the distance of the map from the floor. Swiping left and right will change the rotation of the map. Pinching to zoom will change the scale of the map. Two finger tap and holding will let you reposition the map with your device position.

One of our favorite things to do once the map has been placed is to use the iOS screen recording feature to produce beautiful videos. Once you've started recording in AR, the phone becomes like a camera and you can act like the director of your own action replay – panning, zooming, and tracking your route. Once you're finished, the video will show up in the camera roll, ready to send out to friends on social networks. Note that the screen recording feature needs to be turned on in Control Center, which is outside of the Fitness AR app.
---
Flowing ~ Meditation in Nature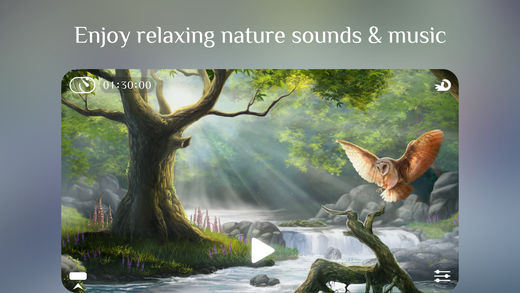 Normally $0.99.
Upgrade your sleep, focus & productivity with Flowing, the third sequel to popular Best of 2014 app Windy.

Imagine you could sleep outside in nature instead and enjoy the sights and sounds of wonderful streams, waterfalls & rivers recorded in psychoacoustic 3D for headphones. As if you were there. And if you felt like it, imagine you could mix in some extra 3D nature sounds such as rain on a tent or birds in the trees around you. Get the great sleep you deserve.

Flowing integrates deeply with my other apps Windy, Sunny and Away and is compatible with Thunderspace and Sleepy Fan. Over 5,000,000 people have enjoyed them so far. Many use them to sleep better, to meditate, or to focus on their work or studies. Some use them to help their kids sleep. And I believe Flowing is a fantastic addition.

Flowing's natural streaming water delivers a versatile white noise ambience that drowns out the noise around you.

≈ Fantastic Audio Quality ≈

All flowing water and nature sounds in Flowing were recorded with a psychoacoustic microphone that captures sound the way you hear. The same principles that work for 3D movies and 3D glasses also work for 3D sound with stereo headphones. All audio is perfectly looped and encoded in AAC for a fantastic listening experience.

≈ Customize ≈

Flowing's fantastic nature sound mixer lets you mix in high-quality nature sounds & music.

≈ Features ≈

+ Six high-quality flowing water scenes in 3D for headphones.
+ Three incredible musical masterpieces by Hollywood's rising star composer David Bawiec.​
+ 3 guided meditations by Australian rising star Lua Lisa.
+ Sleep & meditation timer.
+ Mix in music, rain, rain on tent and birds.
+ Illustrations by the world's best nature illustrator, Marie Beschorner.
+ Motion-controlled 3D parallax sceneries.
Download Flowing ~ Meditation in Nature
---
Hypno. Tap 3D Neon Rocket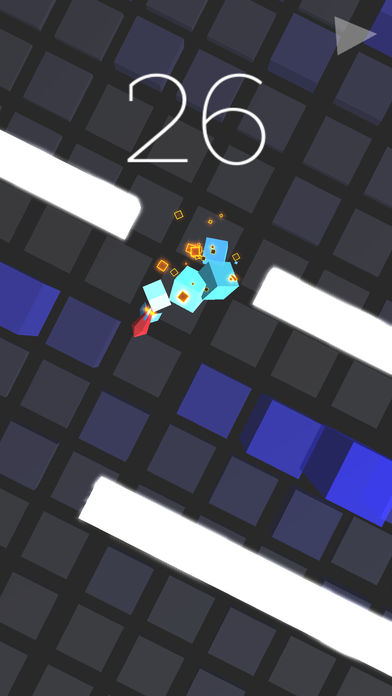 Normally $0.99.
Are you an action game lover? or looking for an adventurous mobile game? Well, you're at the right place! We present you Neon Rider Space Rocket, one of the best arcade games you'll come across.

It's an action-packed and highly entertaining game that will keep you on the edge of your seat. Feel like a space rocket expert as you cruise through the never-ending world of Hypno! The obstacles are many and constantly moving so you better keep your eyes on your rocket and save it from getting crashed.

What is this game?
Neon Rider Space rocket is an action-packed game that features a hypnotic rocket moving through space, making its way through constantly moving obstacles.

How to play?
You're controlling a hypnotic rocket and need to move it through space filled with floating obstacles. The challenge is to save this rocket from crashing with the obstacles along the way. You have to find your way through these obstacles and show instant reflexes to do well in this game. A blink of an eye and you might crash with the moving rectangular shapes in the space! Moreover, you can evolve iconic rockets to get awesome rockets and particles that will boost up your score.

Features:
• One tap easy to learn controls so that everyone can play this game
• Awesome visual effects and sounds that will keep you highly engaged in the game
• Unlock 7 unique rockets and awesome particles
• Cruise through the mysterious shapes of the Hypnos world
• Score higher and survive longer in the game by activating Hypnos
• Take part in regular in-game events to score limited edition prizes
• What's more? You can play this game offline! No Wi-Fi needed
• Collect coins in the game by just watching video advertisements from the treasure screen, no purchase needed.

The game is compatible with iOS 8.0 and above.
The game contains advertisements which can be disabled if you make any purchase.
Download Hypno. Tap 3D Neon Rocket
---
Louvre HD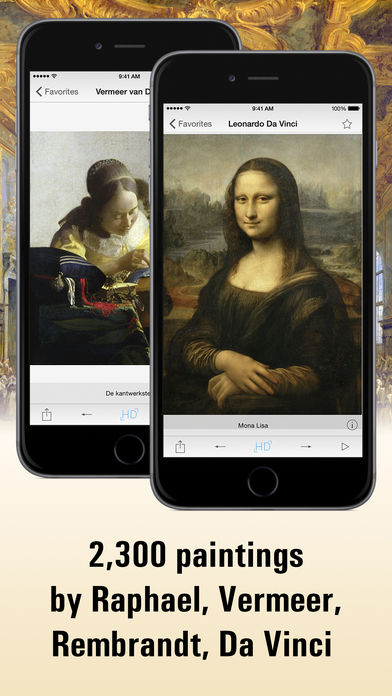 Normally $1.99.
"It is a beautifully done app that takes you on a virtual tour of one of the greatest collections of paintings in the world." – The Unofficial Apple Weblog

Virtual tour of the art galleries of the Louvre – you will find here the most famous paintings of the museum:
– "Mona Lisa" by Leonardo da Vinci
– "The Coronation of Napoleon I" by Jacques-Louis David
– "Marriage in Cana" by Veronese
– "The Lacemaker" by Vermeer

Our app guides you through the treasures of the museum, where you can enjoy the masterpieces of world art and become more erudite.

CUSTOMERS REVIEWS
"It's the best. I would recommend it to anyone. Great way to enjoy great art collections. I absolutely love it!" – andrerem

"It's a wonderful treasury for the all ages people." – El Diamante

"A very nice introduction to the paintings of the Louvre. A valuable resource to art education." – AzinFrance

KEY FEATURES
– 2300 paintings of more than 800 masters of painting
– Separation of paintings by genres and authors
– Download of paintings in high resolution

– Access to HD versions of paintings
– Public paintings on Facebook
– Convenient search for paintings

– Adding paintings to My favorites
– Custom works filter
– Slideshow Mode

– Download paintings for the offline viewing
– Zoom of Paintings
---
Pixel Weather – Forecast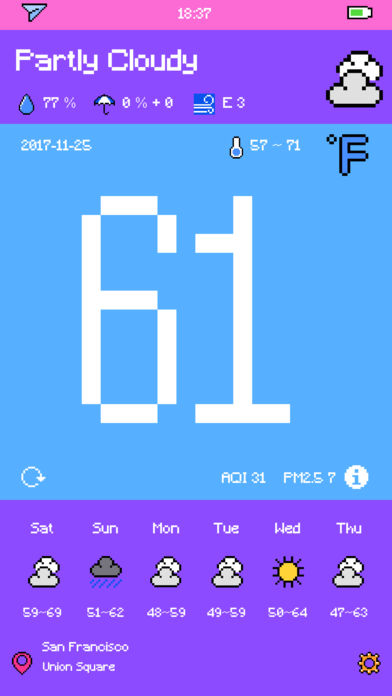 Normally $0.99.
Simple and cute weather forecast application with pixel style :)

– Display current location weather, including temperature, relative humidity,
probability of precipitation, precipitation, wind direction & speed;
– Display widget;
– Display future six days weather forecast;
– Display current location AQI (Air Quality Index) / PM2.5 / PM10 / SO2 / CO …;
– Display and change Celsius temperature and Fahrenheit temperature;
– Display current location detailed street or city information;
– Add and display Widget function.
Download Pixel Weather – Forecast
---
Rain Sounds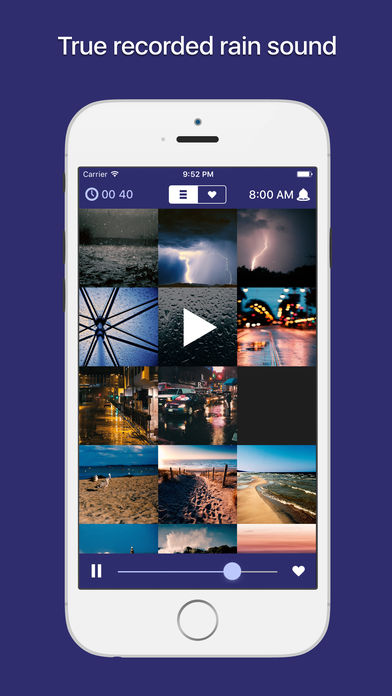 Normally $0.99.
Simple app with recorded rain sounds for sleeping and relaxation.
Good night.
---
Ruler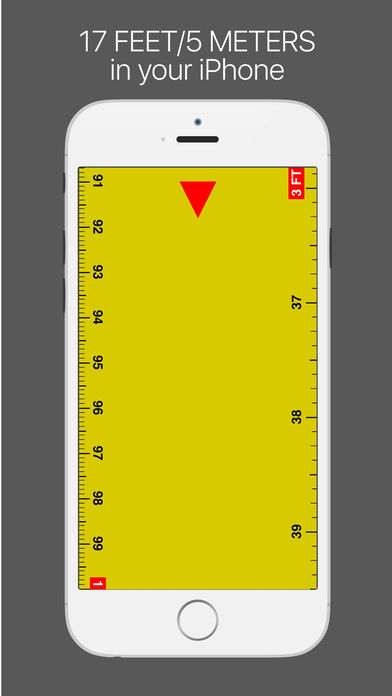 Normally $0.99.
This is simple virtual Ruler app 17 feet/5 meters long.

How to use Ruler to measure length:
Put your finger on screen and slide phone with the other hand.
Pull arrow down to reel off.

See video and little practice and you may get 1% accuracy.
---
Vocabrowser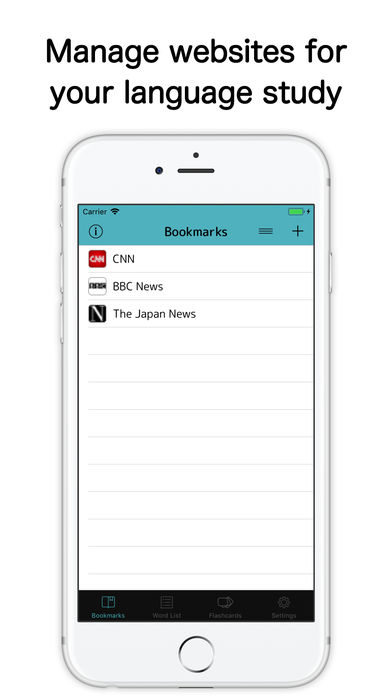 Normally $0.99.
Efficiently expand your vocabulary as you browse your favorite websites for your language study!

Vocabulary building tool for all language learners.

### Features ###

– [Word List] Browse web sites and look up new words that you don't know. The app will automatically keep track of words you look up.

– [Flashcards] Review words with fun using Flashcards. Swipe to the right if you can remember the word, to the left if you can't.

– [Compatible with Any Language] The app uses the iOS default dictionary for definitions. Install dictionaries for any language you are learning.

– [Add Bookmarks from Safari] Adding bookmarks is as easy as abc. Open Safari and go to the site you want to add, and then just tap on the Share button and select Vocabrowser.
---
W.AR – Augmented Reality
Normally $1.99.
This Augmented Reality Application brings the gaming experience to a whole new level!

Initialize a life size gaming map in in the real world!

Transform your garden into an action battlefield and fight against zombies!
This game has all important ego shooter functionalities like Call of Duty, Left4Dead …
Search weapons in your garden and prepare for fight!

Needs a device that is supported by the ARKit.