Fall is fast approaching, but even as the leaves begin to change color and the temperature starts to drop, there will be one constant — we will continue providing you with a list of stellar paid apps gone free from the iOS App Store. Today is no different, and if you hurry, you might be able to find a few from yesterday too.
This post covers paid iPhone and iPad apps that have been made available for free for a limited time by their developers. BGR is not affiliated with any developers. There is no way to tell how long they will be free. These sales could end an hour from now or a week from now — obviously, the only thing we can guarantee is that they were free at the time this post was written. If you click on a link and see a price listed next to an app instead of the word "get," it is no longer free. The sale has ended. If you download the app anyway, you will be charged by Apple.
Cat on a Diet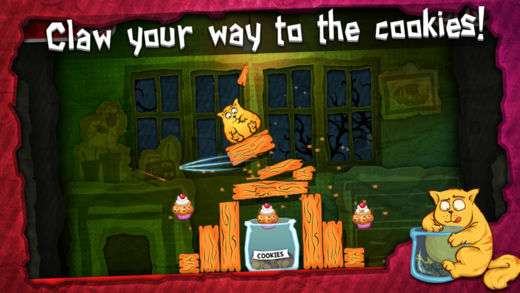 Normally $1.99.
Soft, fluffy, and a little on the chunky side — the podgy pussycat Dr. Meow can't stop munching on delicious cookies and needs your help getting his greedy little paws on more! While his owner sleeps, steal away into the kitchen and help tumble this tubby tabby cat into the prized cookie jar.

Get stuck in!
Swipe and prod to claw away at wooden blocks, unscrew bolts, control powerful magnets and explode highly volatile uranium – anything to reach those cookies!

The hand that feeds?
What are the owners hiding from you? Find out as this pot-bellied kitty's journey for sweet treats takes him up into the attic and down into the secret laboratory.

Snack happy!
Munch all the snacks in each level and spend them on new power-ups, hats, masks and even more cookie-heisting helpers.

Game Features:
• Help this portly puss roll get his paws on delicious cookies
• Over 90 challenging puzzles with even more to discover
• Use fun tools and inventive methods to reach the cookie jar
• Dress up your feline in one of 50 hats, masks, and props
---
Crop Video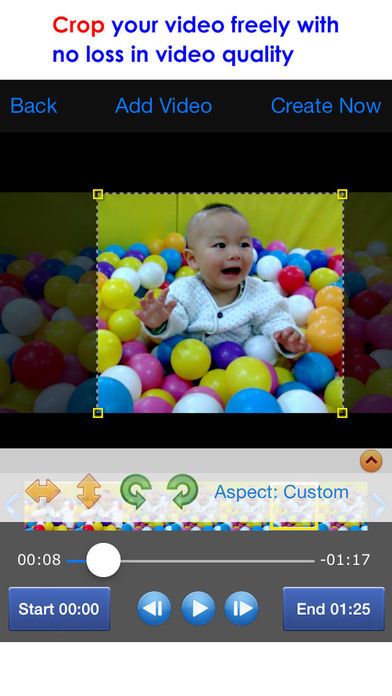 Normally $2.99.
The FAST and EASY-TO-USE video cropping application!

Crop Video is an easy video cropping application that allows you to crop videos most conveniently and in seconds, it offers a unique "Crop" function to crop your videos to select only the most beautiful and important part, and cut the unwanted part off. It's a must have utility on your devices.

After cropped, the output videos are saved in the private folder by default. It can be shared on Instagram, Facebook, Youtube, Flickr, Vimeo and Email.

HOW TO USE:

1) Add your video clips from Camera Roll;
2) Rotate or flip the video if you want;
3) Pinch your finger to drag the corner handles to resize the cropped area;
4) Press "Create Now" to create video.

You can also cut the video clip by setting the Start Time and End Time.
---
Document Scanner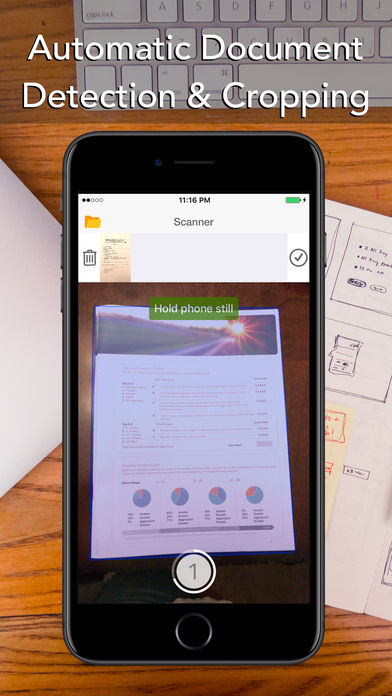 Normally $4.99.
Scanner will turn your iPhone or iPad into full-featured automatic, powerful, and lightning fast document scanner!

With Scanner you can scan books, receipts, any kind of document, paper notes, white boards, schedules, timetables – anything you can think of, Scanner Pro can scan, optimize, and export!

Store your scans as multipage PDF file, upload from any device to Dropbox, Box, OneDrive or Google Drive, share via email, print out in one tap and more!

Our built-in revolutionary document detection algorithms allow for incredible image enhancement, shadow and noise removal, perspective correction and all your basic editing features!

Image, Document, Receipt, all types of recognition take place on your device without Internet connection.

– Your documents remain fully private and are never exposed to third parties. We take your privacy very seriously.

Scanner FEATURES:

– iOS 10 full support

Advanced Scanner:
– Automatic shutter and document, receipt, image detection
– Innovative image processing with enhancement and color correction, noise removal and more
– Multi-page scanning
– Multi-page documents

Document Editor:
– Add your signature to scans, pinch zoom pan them anywhere on the document
– High Contrast Filters for maximum legibility
– Crop any scan any way you like

File manager:
– Full featured file manager with, file editing, naming, export, sharing and more
– Sorting documents by date, name
– Table view modes with large preview icon

Document Sharing Tools:
– Share documents with your colleagues, friends and family via email and print in one step
– Upload scans to cloud services like Dropbox, Box, OneDrive, Google Drive
---
Focus Timer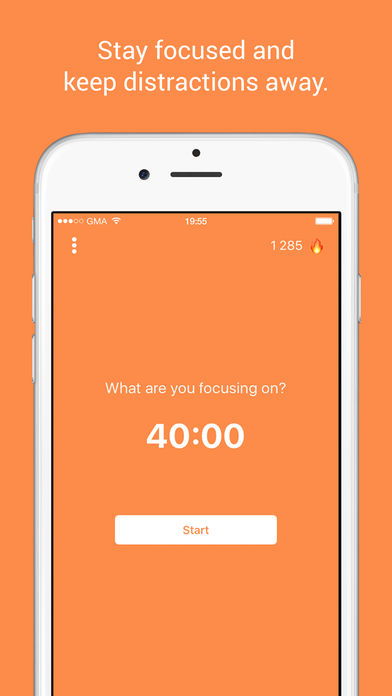 Normally $1.99.
Stay focused and keep distractions away with Focus – the Study & Work Timer.

Focus is a great way to increase your self-motivation and self-discipline. If you can't resist the temptation to check social media, browse the web or play games while studying or working, you'll lose your Focus Streak.

With this psychological trick, your sense of achievement and discipline will increase over time and you can manage to block out distractions!

— FEATURES —
• Increase your Focus Streak by working hard and staying focused!
• Set a custom title for your Focus Session.
• Receive a push-notification if you get distracted and open other apps, such as social media.
• Set Focus Session Durations up to 3 hours, with 5 minute intervals.
• Compete with yourself and friends about who has the highest Focus Streak!

Invest in yourself by downloading the Focus app now :)
---
Fonti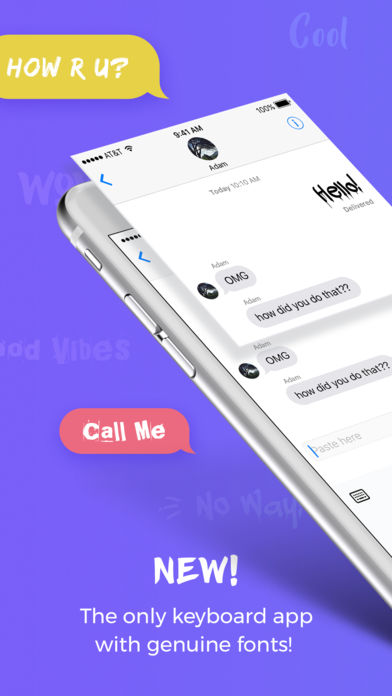 Normally $0.99.
Fonti – the first keyboard app with genuine fonts.

From now on writing messages is even more fun !
Write your messages in unique fonts & colors that will add a new meaning to your text.

The Fonti keyboard contains 50 special fonts.
You can match different colors and backgrounds to decorate your text.

You have amazing fonts to choose from:

TV & MOVIES FONTS: VIDEO GAMES FONTS:
Harry Potter, Matrix, Super Mario, Minecraft,
Star Wars, Mickey Mouse Pokémon, Pac-Man, Halo

FOREIGN STYLE FONTS: OLD STYLE FONTS:
Russian style, Chinese style, Medieval, Typewriter,
Japanese style, Roman style Old newspaper

DECORATIVE FONTS: TECHNOLOGY FONTS:
Brush, Graffiti, Hacker, Top secret,
Cartoon, Romantic Old computer.

HANDWRITTEN FONTS: CELEBS FONTS:
Several handwritten styles, President Donald Trump
from classic to artistic.

Fonti works on all messaging apps: Mail, iMessage, Messenger, Whatsapp, Hangouts, Kik, Viber, Line, Telegram, WeChat, Tango, GroupMe.

Express yourself with style and enjoy.
---
Golden Axe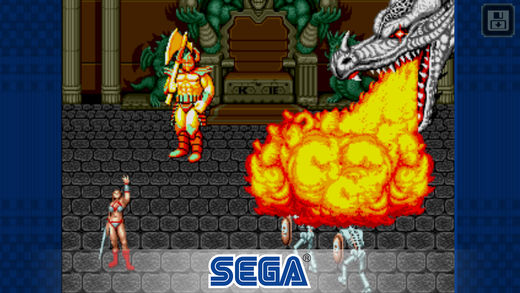 Normally $0.99.
Cast earth-shattering spells and smash Death Adder's armies in SEGA's fantasy classic – Golden Axe!

It's back! Epic fantasy classic Golden Axe is now available on mobile! Play free and rediscover SEGA's ultimate hack 'n' slash masterpiece.

The tyrannical Death Adder holds the people of Yuria to ransom, threatening to destroy the fabled Golden Axe and unleash a new era of terror on the world. Only three brave warriors: a barbarian, dwarf and Amazon warrior stand in his way. From the ransacked Turtle Village, to the halls of Death Adder himself – cast legendary spells, combat terrifying hordes, ride the back of a colossal eagle, and bring peace to Yuria once again!

Golden Axe joins the ever-increasing line-up of SEGA Forever, a treasure trove of free SEGA console classics brought to life on mobile for the first time!

SEGA FOREVER FEATURES
– PLAY FREE
– SAVE YOUR GAME PROGRESS
– OFFLINE PLAY
– GAMES RELEASED TWICE A MONTH
– DOWNLOAD THEM ALL
– MULTIPLAYER EXPERIENCE COMING SOON
---
Little Luca
Normally $2.99.
The stars are missing! Little Luca needs your help to collect them and restore the night sky.

Luca had a dream once – that the stars in the sky suddenly fell. The stars spread all over the world. Deep into the oceans, high up the hills and all across space. It's your job to get the stars back! Bounce on the wobbly hills, get thrown in the wind, launch from strange gravity wells and zap across the screen through mysterious portals. But most of all look out for the dangerous volcanoes in the deep oceans!

Highlights:
• Simple and skillful one touch controls (it's all about timing)
• 90 lovingly designed levels in 3 unique worlds.
• Amazing music with 5 different tracks (+ a hidden bonus track)
• Compare scores with the Game Center enabled leaderboards
• Buy now and get free updates with more levels, music and worlds
• Game Center achievements!
---
Typic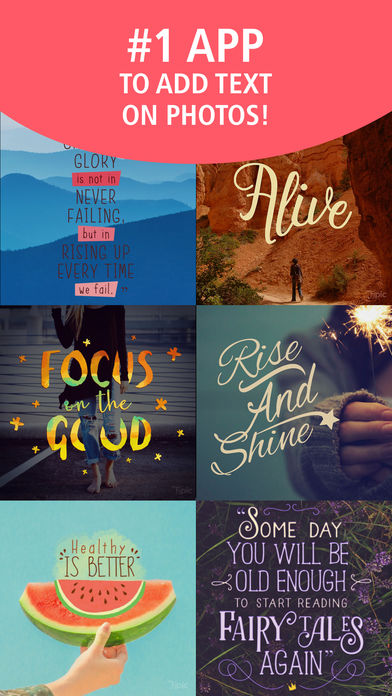 Normally $3.99.
Typic is a simple app that allows you to add text to photos.

With Typic you can:
• Add text to photos.
• Make Quotes (Quote Maker, Quote Creator, Quote famous people, Inspirational Quotes)
• Make beautiful typographic text layouts.
• Design a greeting card.
• Make a meme.
• Inspire your fans.
• Sell stuff on craigslist.
• Market your real estate.
• Promote an event.
• Layout a business card.
• Motivate your team.
• Design posts for Instagram, Facebook, Pinterest, and all your favorite Social Media.
• Create posters and flyers.
• Create designs and logos (Logo Maker, Logo Creator).
• Enhance your photos with filters and adjustments.
• Create Instant photo mockups in a second.
• Add your logo to all of your creations!