Is summer really almost over? Many people reading this are already back in school or are on their way back, and parents are back to dealing with getting their children off to school each day. Don't worry, we've got something to dull the pain: a roundup of today's best paid iPhone and iPad apps that are on sale for free. Hurry though, so you can make sure you grab them before these sales end.
This post covers paid iPhone and iPad apps that have been made available for free for a limited time by their developers. BGR is not affiliated with any developers. There is no way to tell how long they will be free. These sales could end an hour from now or a week from now — obviously, the only thing we can guarantee is that they were free at the time this post was written. If you click on a link and see a price listed next to an app instead of the word "get," it is no longer free. The sale has ended. If you download the app anyway, you will be charged by Apple.
Repost for Instagram
Normally $0.99.
Repost for Instagram helps you save and repost videos/photos on Instagram easily and quickly.

Features:
– Save and Repost Instagram videos and photos
– Full quality
– No Watermarks

Disclaimer: This app and its makers are not sponsored or endorsed by, or affiliated with, Instagram Inc.
Cellular Signal Booster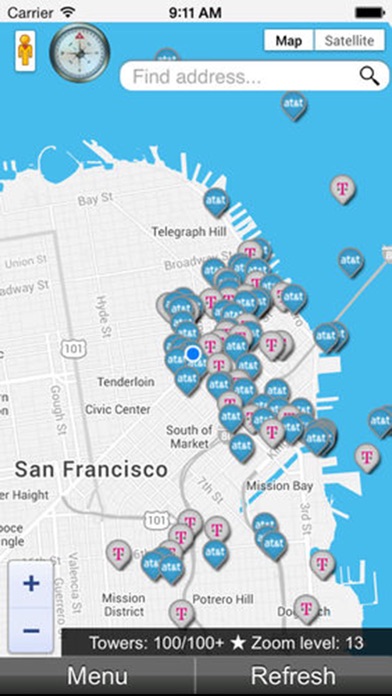 Normally $3.99.
Use this amazing app to easily pinpoint and identify all the carrier towers around you. Often these are in plain sight but other times, they're disguised as trees or on top of roofs.

This app will be priceless to you if often find yourself in remote areas or enjoy hiking and camping. It's hard to go a long time without communicating or sometimes there are emergencies.
With this app you can see where your carrier towers are located so you can easily improve your cell phone reception.

Also, you will be able to view additional details about the towers.
Download Cellular Signal Booster
100 Words
Normally $1.99.
A collection of the best 100 words to know to build your vocabulary presented in a simple flashcard style. Download and improve
QuickVoiceEx
Normally $0.99.
QuickVoiceEx – is a simple and user-friendly application for recording audio notes. Simple and quick record lectures, interviews, dictate ideas, thoughts or enter an audio diary. QuickVoiceEx, primarily intended to business people, journalists, students and others who prefer voice input instead of typing on the keyboard.

Key features:
– Simple and intuitive interface
– Trimming and editing audio recordings
– Share your recordings by e-mail, SMS etc.
QS Browser
Normally $0.99.
Don't waste your time with slow browsers!

Light-weight web browser / smart app launcher specialized to search as quickly as possible.

# Features

– [Quick Search] Simply double tap on the web page to start your next search.

– [Keyword Chain] Minimum typing required to get to your keywords. If you see a keyword suggestion you want while typing, just long tap on it to get new suggestions based on it.

– [Search Options (URL Scheme)] Launch other apps to do a search using the URL Scheme.

– [Direct Search] Long tap on a word on the web page to Google it directly.

– [Easy Bookmark] [+] button is always available while browsing so you can easily bookmark the current page.

– [Other Features] Bookmarks, search keyword history and browsing history are available for your convenience.

– [iCloud] Compatible with iCloud. You can share your bookmarks between your iPhones and iPads.
Universal Image Search Pro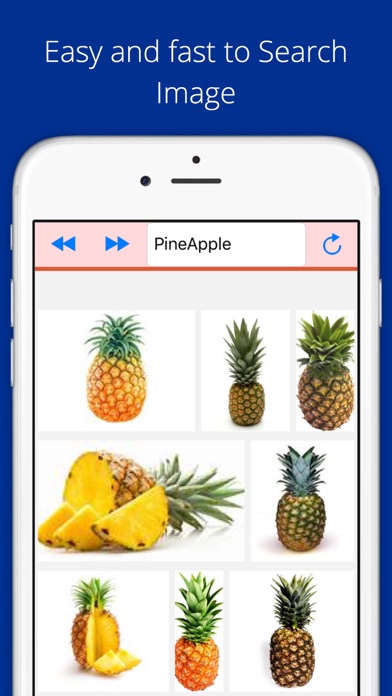 Normally $0.99.
# Featured on Yahoo, AppShopper, 148Appps.com and many Top websites & Blogs !
# Best App to search image online .
# Rated 4+ star (Avg) by users .
# A powerful App to get Image from popular image sharing website and search engine in single App.
# Top best results from every Image sharing website at one place with just single click .

——————————————————————————————-
Our Some Reviews –

@This app is amazing,you can search a thing and find what you really want which one you want,
byFile vendergeli -Mar 24, 2016

@I like the way it is designed, very well done. Thanks.
byXiache – Mar 20, 2016

@Super App!!! Super Like!!! Excellent
bymarygrace128 – Jan 28, 2016

@Perfecta para buscar imágenes en varios buscadores
bypeterbox – Feb 16, 2016

@Excellent Image Search
excellent image search that use different search engines
byاليتيم – May 9, 2016

——————————————————————————————-

Key feature of App:-
* Image from many website to in a single APP
* Search results from Google
* Search results from Bing
* Search results from Flickr
* Search results from Duckduckgo.com
** App show top results from search engine and show it within the app
* Save image to phone
* Easy to switch between search results
* Clear view of image , no text or other media
——————————————————————————————-

Advantage of this App:-
* Save a lot of time of User to Search Image on Internet
* Get the best results from different search engine and image sharing website
* Very less in size .so take less memory .
* User friendly Design
* Just Single Click to Switch Different Website Results .
* Write once in Search Text box , Universal Image Search will search for all Six Image Sharing Website .
* Very Easy way to Search Image Online .
——————————————————————————————-
Download Universal Image Search Pro
TunesFlow
Normally $4.99.
Thanks for more than 100,000 downloads!
Now for Apple Watch® and is evolving. Now with handoff support.

Listen to your music in the way that you've always wanted.

NOTICE: This app is designed for music synced or purchased with iTunes. Apple Music tracks for offline playback are not supported for equalizing.

Customize your experience with a 10 bands equalizer and use different presents or build your own settings library assignable to songs, albums, lists and even genres!. Every time you hear you music will be your own particular experience!

FEATURES:

Handoff – Start your music on your iPhone®/iPad® and continue on another device by bringing the album detail (playlists not supported yet). The app for Apple Watch® also handoff the Album Detail (list of songs).
Search – Just pull down the user interface in the cover flow screen (like iOS 7+). Supports dynamic type.
Settings – Just pull up the user interface in the cover flow screen.
Sorting & Filtering – Tap on the top of the cover flow screen.
Songs/Albums Queue (or play next dynamic list)
Drag&drop playlist editor.
Video player (for videos stored on your device).
iPad Multitasking
3D Touch®
10 Bands Equalizer
Equalizer Presets library
Equalizer Widget
Recent Albums Widget
Free Stickers for iMessage®
Network detection for media in the cloud.
Indexes in albums & artists.
Tutorials
Star rating on your device and Apple Watch®