Happy Friday, iPhone and iPad owners! We've got one last batch of paid iOS apps on sale for free that you can enjoy before you slip away into the weekend. There's great variety in today's roundup, so everyone is sure to find something of interest. Just be sure to grab these apps before the sales end and you have to pay to download them.
This post covers paid iPhone and iPad apps that have been made available for free for a limited time by their developers. BGR is not affiliated with any developers. There is no way to tell how long they will be free. These sales could end an hour from now or a week from now — obviously, the only thing we can guarantee is that they were free at the time this post was written. If you click on a link and see a price listed next to an app instead of the word "get," it is no longer free. The sale has ended. If you download the app anyway, you will be charged by Apple.
Face It – Back Camera Selfie
Normally $0.99.
Take the perfect selfie using the high quality back camera of your iPhone!
It's super simple: just start the Face It app, point the rear camera at your face and wait for the buzzzzzz.
Smart Edit analyzes your photo and allows you to easily apply different effects to make your selfie look perfect.

Key features:
– automatic face detection – just Face It!
– for the best possible quality adjusts the focus, exposure and white-balance automatically.
– no more blurry selfies: takes the photo only when you hold the device steady.
– take up to three photos in a row and pick the ones you like best.
– all your selfies are saved into the "Face It" album inside the Photos gallery.
– Smart Edit: automatically adjust the colors, crop, rotate, add a vignette effect, and make your face stand-out.

Face It and smile!
Download Face It – Back Camera Selfie
Tasse
Normally $0.99.
Tasse is an elegant and easy-to-use app that keeps you focused on your daily tasks.

It's designed to help you prioritize your tasks and maximize productivity.

Every day, you add your main task and two side tasks. You can list other tasks you might also want to get done. Plan tomorrow the same way.

Prioritize your daily tasks, accomplish more with Tasse, today!
Roundabout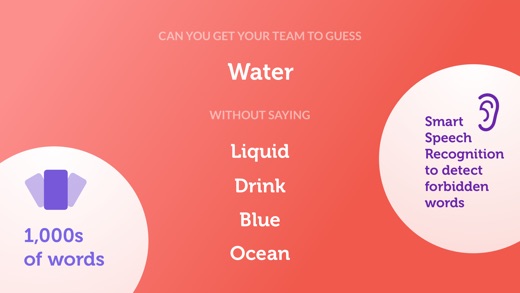 Normally $2.99.
Sometimes it pays to talk about things in a roundabout way.

Roundabout is a team game where one player must get the rest of the team to guess a word without saying that word or four other key words.

The app uses speech recognition to automatically detect when a player uses a word that is forbidden.

If you like the card game Taboo™ or any other charades games, you will certainly like Roundabout!
minimize
Normally $2.99.
Immerse your eyes, ears and mind in minimize, a beautiful game of simplification and foresight. Simply swipe to change gravity and minimize each puzzle to where no blocks remain.

– 140 colorful, handcrafted levels
– Minimalist, isometric design
– Each progressive level is built upon its predecessor
– Peaceful, captivating soundtrack
– Leaderboards and achievements
– Sync progress over iCloud
Universal Search Engine
Normally $0.99.
Featured on Yahoo, AppShopper and 148Appps.com !
Search on Internet in Smart and optimized way
A powerful App to get the Top search result from six different search engine in Single App .

——————————————————————————————-
Advantage of this App:-
* Save a lot of time of User
* NO need to browse from different website ,
* A lot of search results from different websites

——————————————————————————————-
Key feature of App:-
* Search results from Google
* Search results from Bing
* Search results from Yahoo
* Search results from Duckduckgo.com
* Search results from Ask.com
* Search results from AOL.com
** This App show top results from search engine and show it within the app . You can open that results within the App .

——————————————————————————————-
** Only one time input to search from all different search engine .
** Easily switch to another search engine result .
** No need to fill same thing Again . it will search automatically for your text .
** you can also open the link of search results within the App .

——————————————————————————————-
** A must have App for the people who frequently use search engine .
** You need not to open different search homepage to find optimized results . This App will do it for you automatically.
** Easy to use App.
** This App will change the way of searching on Internet to get best results .

Thank you !!
Download Universal Search Engine
Vocabrowser
Normally $0.99.
Expand your vocabulary efficiently as you browse your favourite websites for your language study!

Vocabulary building tool for all language learners!

# Features

– [Word List] Browse web sites and look up words you don't know. The app will automatically keep track of words that you look up.

– [Flashcards] Review words with fun using cards. Swipe to the right if you memorized it, or to the left if you can't remember it.

– [For Any Language] The app uses the iOS default dictionary. Install dictionaries of your choice for any language that you are learning.

– [Bookmarks from Safari] You can easily bookmark pages that you are viewing on Safari.
FileCalendar
Normally $1.99.
FileCalendar is an incredibly useful app that works directly with your existing iPhone and iPad calendar. It lets you attach files, notes and contacts to events.

FileCalendar is intuitive and easy to use. Only a few clicks and the files are saved directly to the events, either through the app FileCalendar or through other apps. It is even possible to capture images and movies from the built-in camera and store them in your event.
Files can be renamed, shared and uploaded to cloud storage apps such as Dropbox, iCloud Drive or Google Drive. Images can be posted.

FileCalendar is a powerful calendar app in itself. You can edit and add calendar events. These adjustments will be automatically synchronized with your existing iPhone and iPad calendar.
Files will only be stored on the devices on which they have been attached to calendar events.

Try out this app for free on your device. You can use FileCalendar Lite.

FEATURES
• Built-in Camera
• Easy-to-use app to attach files to calendar events
• Easy upload of files from iTunes on your PC to FileCalendar
• Share your files with friends
• Synchronize events with the default calendar
• The app operates with more than 20 frequent file types
• Upload files to cloud apps
• User-friendly functions to search for and to rename files
• Write notes
• Zip and unzip files
• Free of advertising
SquirrelWarz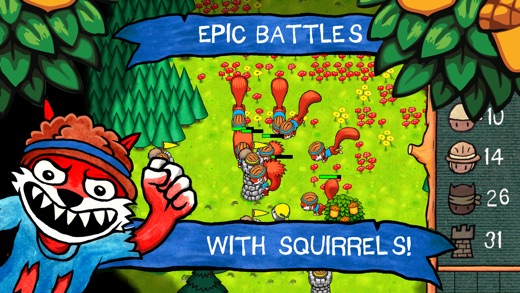 Normally $1.99.
"SquirrelWarz: The Cutest RTS the World Has Ever Seen" – theiphoneappreview.com
"…very pinnacle of the iPad RTS " – geekdad.com/2014/08/real-time-strategy-with-squirrels

The squirrels have organized and chosen you as their leader! Gather resources, protect your home tree, and reclaim your territory with your own loyal army of furry fighters.

• Great for beginners new to real time strategy games.
• No ads.
• Beautiful hand-drawn and watercolor animations.
• Original soundtrack filled with melodicas, Marxophones, mouth harps and toy pianos.
• Easy to learn and filled with our fun sense of humor.
• Support for Game Center with Achievements and Leaderboards, with custom artwork for each one.
• iPhone and iPad support.
• No in app purchase. One price gets you 20 maps, and 2 breeds to play.

From the creators of Bob's Journey for the Sidekick… SquirrelWarz is a handcrafterd real time strategy mixed with casual game-play – perfect for short and addictive games on the go. We've taken the best parts of strategy games and combined them with hand-drawn squirrels and painted watercolor backgrounds.

An army of squirrels is awaiting your orders. Do you have what it takes to lead your furry troops to victory?