Today's roundup of the best paid iPhone and iPad apps on sale for free includes eight nifty apps for you to check out. There's something for everyone on Thursday's list, but you'll also find a few additional freebies in yesterday's post if eight just isn't enough for you.
This post covers paid iPhone and iPad apps that have been made available for free for a limited time by their developers. BGR is not affiliated with any developers. There is no way to tell how long they will be free. These sales could end an hour from now or a week from now — obviously, the only thing we can guarantee is that they were free at the time this post was written. If you click on a link and see a price listed next to an app instead of the word "get," it is no longer free. The sale has ended. If you download the app anyway, you will be charged by Apple.
One Touch To Recorder HD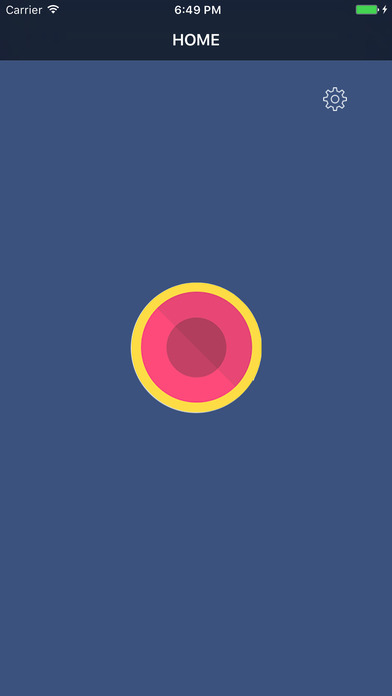 Normally $1.99.
TONS OF EXTRA FEATURES
√ Record your incoming calls
√ Record your outgoing calls
√ No limit on how long you can record a call for
√ No limit on how many recordings you make
√ No per minute fees!
√ Transfer recordings to your new devices
√ Easily download recordings to your computer
√ Upload your recordings to Dropbox!
√ Upload your recordings to Evernote!
√ Upload your recordings to Google Drive!
√ Email recordings to yourself in MP3 format
√ Share recordings via SMS, Facebook & Twitter
√ Label recordings so you can easily find them
√ Recordings available as soon as you hang up
√ Play recordings in the background
√ Access to call recording laws
√ Beautiful easy to use interface
√ Push notifications take you to the recording
√ Customer service with real humans
√ Developers that care about their customers
√ New features added all the time
√ One low yearly rate
Download One Touch To Recorder HD
G-Force Mayhem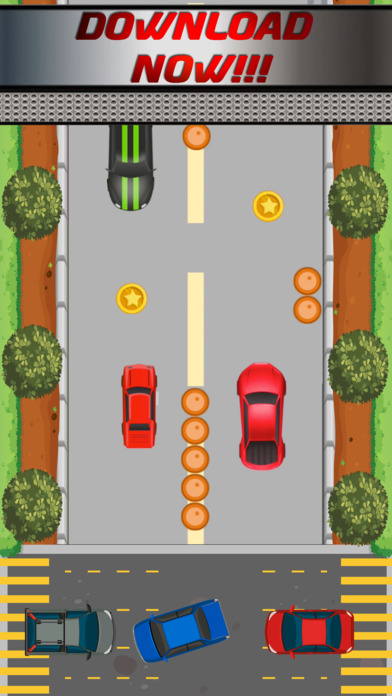 IAP to remove ads normally $0.99, currently free.
INTENSE VEHICULAR MAYHEM! Weave your way through the procedurally generated world while avoiding obstacles such as vehicles, cones & orange barriers as well as battling the significant G-Forces!
You can use the help of friendly blue barriers to help you navigate throughout the world……but be careful…..as sometimes they can lead to your downfall.

Includes:

Free Muscle car as standard.

Collectable coins – can be used to unlock new cars.

Unlockable new cars – a choice of Sport, SuperSport & Police.

Endless swaying – Get a high score and challenge your friends with Game Center.

Free download ( with in app purchase to remove ads)

How to Play:

Touch the screen & drag left or right to move the car. Avoid all the obstacles or suffer the pain of watching your car explode to smithereens!!
Storm
Normally $0.99.
From the makers of wildly popluar Infinite Storm – The new Storm is the most organic relaxing way to listen to sounds of rain and storms on IOS.
It will help you sleep, study and de-stress.

Normally storm apps are based on predictable audio loops, this goes beyond that and dynamically creates the storm based on presets or you can customize the storm yourself using the intutive controls. Storm gives you a constant storm to help you sleep, study, relax or provide you a way to hide your tinnitus and let you rest!

Features Include:
~ Professionally recorded natural rain and storm elements.
~ Intitive design featuring several standard presets.
~ Or customize the storm for yourself!
~ Easy to use timer.
~ Colorful design with moving storm elements to set your mood.
Sky Guide
Normally $2.99.
2017 solar eclipse ready!

A star app has never been more beautiful and easy to use. Just hold it to the sky to automatically find constellations, planets, satellites and more. It's stargazing fun for all ages and experience levels!

"The perfect companion for helping you find the stars…"
–Macworld

"Beautiful and informative…a treasure."
–Mac|Life

2014 Apple Design Award Winner

Is it a star or the planet Mars? Knowing what's up in your night sky is now effortless with Sky Guide. Hold your iPhone or iPad up and Sky Guide automatically aligns itself to the stars above you—no setup required!

Have you ever wished you could recognize the constellations but didn't want to study those paper star charts? Sky Guide's interactive experience makes learning your way around the sky intuitive and fun.

Whether you're in search of the constellation Virgo, the Andromeda Galaxy or the next big meteor shower, Sky Guide is jam-packed with information and rich graphics that will satisfy the most curious minds.

Voyage to the past or future with cinematic time controls. Know where the Moon will be later in the evening so you can capture that perfect photo. See what the sky looked like the moment you were born or be an eyewitness to history's greatest comets.

It's a star! It's a plane! No, it's a satellite! Sky Guide features hundreds of bright satellites for you to identify and track. You can also receive notifications whenever the International Space Station flies over your location.

Use Sky Guide anywhere—on your evening dog walk, camping trips or in the classroom. Sky Guide works with or without Wi-Fi, cellular service or GPS, so everything is at your fingertips no matter where you go.

Additional Features:

– Apple Watch: Sky Guide can send you a notification when an event is about to happen in the skies above your location, like when the International Space Station is due to fly over. You can also keep tabs on the latest solar activity or add our super-accurate Moon Complication to your Apple Watch face.

– 3D Touch: Peek and Pop previews of articles from Search. Quick actions from home screen app icon.

– Notification Center Widget: At-a-glance essentials including rise and set times for the Sun, Moon and planets.

– Filter: X-ray the sky and explore invisible wonders (now enhanced with 3D Touch).

– Red night mode: Preserve your dark-adapted eyesight.

– Huge stellar catalog: 2.5 million stars!

Optional Features:

– Sky Guide SUPERMASSIVE. This extensive add-on gives you access to incredible high definition zooming, 50× larger star and deep sky catalogs, and exclusive cinematic tours. SUPERMASSIVE includes a free two-week trial followed by an auto-renewing annual subscription. (See In-App Purchases section for the price available in your country. Payment will be charged to your iTunes account, and your account will be charged for renewal 24 hours prior to the end of the current period. Auto-renewal may be turned off at any time by going to your account settings after purchase.)

Join the millions who have discovered a more personal connection to the stars with Sky Guide. It might forever change the way you look up.
Emoji Camera
Normally $0.99.
Emoji camera makes it easy and fun to turn your favorite moments into cool-looking memories. Emoji camera provide unique emojis and filters to inspire your imagination, created especially for those who love to stand out. You can add all your favorite emojis to your photos and bring them to life. Whether it's the cut little monkeys , piggies , or even that pile of poop, you will be able to make you photo pop even more with some fun emoji action.

Its Easy-

-Simply take a photo or choose from you library , choose form hundreds of emojis , and apply the sticker on the photo.

-You can rotate and scale however you like, and place the emoji wherever you want.

-Edit your existed photos with filters, vignette, exposure, brightness, contrast, rotate, mirror and adjust intensity of filters.

-Use cropping patterns and frames to make your photo outstanding.

-Support to share your filtered picture to social media platforms such as Facebook, Twitter, Flickr, Tumblr and Dropbox.

Be true to yourself. Get Emoji camera to support you in your choice of lifestyle. You won't believe how great this camera app is until you use it!
Riptide GP2
Normally $1.99.
The premier console-quality water-racing game on mobile kicks everything into overdrive, with intense online multi-player races, upgradeable hydro jets and riders, improved graphics, an all-new career mode, and a whole new stunt system with dozens of new tricks!

Featuring rocket-powered hydro jets racing around futuristic tracks across a dynamic and interactive water surface, Riptide GP2 delivers a fast, fun, and visually stunning racing experience.

From Vector Unit, developers of acclaimed racing games Riptide GP, Beach Buggy Blitz, Shine Runner, and Hydro Thunder Hurricane!

• • GAME FEATURES • •

• ONLINE MULTI-PLAYER
• Show off your skills and your custom-tuned hydro jet in 4-way online battles with friends and players around the world!

• CHALLENGE YOUR FRIENDS
• Race against your friends' best times in the exciting VR Challenge mode.

• ALL NEW CAREER MODE
• Play through Race, Hot Lap, Elimination, and Freestyle events to earn XP and cash that can be used to upgrade your hydro jet, unlock new stunts, and increase your rider's performance.

• ALL NEW WATERCRAFT
• Collect 9 powerful new hydro jets, and upgrade their performance and colors to gain an edge on your competition.

• ALL NEW STUNT SYSTEM
• Unlock and master 25 outrageous new stunts. Wow the crowd, charge your boost and make your competition eat wake.

• NEW!! TOTAL CONTROL
• Seamlessly supports gamepads, extended gamepads, tilt, and touch-screen controls.

• GAME CENTER & iCLOUD ENABLED
• Race online, earn achievements and keep your game synced to the cloud with Game Center and iCloud integration.

• OPTIMIZED FOR METAL
• Full Metal optimization provides enhanced graphics, real time lighting and shadows, and super-smooth frame-rates on A7 and A8 devices (iOS 8 only).
HeXOctO
Normally $0.99.
HeXOctO is a visual app that is similar to PirTie. It has the camera in the center of a truncated octahedron. It has mirrors that reflect into itself and hexagons with mathematical patterns. The mathematical patterns are randomly generated by a double tap. They have similar designs but most likely each one is slightly different than the others. It also changes the colors varying by vertex. A single tap will stop the automatic rotation. A triple tap will take a high resolution screen shot. It allows you to pan, and expand and contract the projection angle from the center by pinching. It also has a blending effect while rotating. Sometime the blending effect flickers. Likely when taking screenshots you want to make use of the single tap then move around zoom in/out to remove flickers, then triple tap to snap for a nice clean snapshot.

This is meant to be an interactive, fun way to get a desktop background for your phone, or just an interactive way to enjoy mathematical art. The screen shots width to height ratio is the same as the device, optimal for a background.

**WARNING** This has rotating color and/or flashing/flickering light, which can cause seizures in persons with photosensitive epilepsy. If you have any form of seizures, epilepsy, visual photosensitivity, or wear a pacemaker you should not use this app or any like it without consulting your physician first.

In addition, even if you have never had a seizure, there is a small chance that you or a friend are photosensitive, and exposure to flashing light can or may cause a seizure. It is not recommended to use this app for long periods of time. If you are not willing to accept this risk, please do not use this app or show to anyone without accepting responsibility.
FX 570ES Plus Scientific Calculator Pro
Normally $0.99.
Scientific Calculator is a full-featured RPN calculator that implements most functions of the beloved calculator. It is feature-complete (including programming and subroutines).

Yes, you will have the best calculator with your iPhone, not need calculator machine anymore for your work! Just use this app, NO ADS in app, full function, and the great graphic!
Download FX 570ES Plus Scientific Calculator Pro