Welcome to the start of another week that promises to be packed full of great paid iPhone and iPad apps on sale for free. We've got 10 freshly discounted apps for you to check out on Monday, and you'll want to hurry because these sales could be over at any point in time.
These are paid iPhone and iPad apps that have been made available for free for a limited time by their developers. There is no way to tell how long they will be free. These sales could end an hour from now or a week from now — obviously, the only thing we can guarantee is that they were free at the time this post was written. If you click on a link and see a price listed next to an app instead of the word "get," it is no longer free. The sale has ended. If you download the app, you will be charged.
iPassSafe
Normally $3.99.
◆ iPassSafe Protecting Your Privacy ◆

Supports iPhone, and iPod touch. If you own an iPad, please check out iPassSafe Pro – universal app (Supports iPad, iPhone, and iPod touch).

> TOP SECURITY
○ Using AES-256 Encryption to automatically encrypt all
your data as soon as it's stored in iPassSafe by a
Master Password that only you know
○ All data stored on your device only!
○ Self destruct option after 10 tries
○ Logout timer when inactive
○ Lock timer when using other App
○ Delete clipboard (optional)
○ Strong Built-In Password Generator to create unique
passwords
○ Stay anonymous, account creation is not needed
○ Touch ID support

> ALL YOUR DATA
• 24 x Custom categories you can design as you want
• 19 x Built-in categories including:
○ Logins (Web, Email, FTP…)
○ Credit Cards
○ Photos (from Gallery/Camera)
○ Bank accounts details
○ Safe/PIN numbers
○ Text notes
○ Documents in PDF, Word Excel, PPT …
○ Contacts with Build-it call/send email option
○ ID cards
○ Passports
○ Driving License
○ Software License

> INTEGRATION WITH SAFARI APP
○ Fill Login directly in Safari App, by iPassSafe
○ New Logins pulled in from Safari App to iPassSafe
○ Support auto login with 3 (up to 4!) Parameters
○ Icons pulled in from any of your websites automatically !

> SYNC
○ 5 Sync options (iCloud, Dropbox, FTP, AirDrop & Email)
○ All data get encrypted before sync
○ Cloud is optional but not a requirement

> ADVANCED FEATURES
○ Air Print (Single/All Items)
○ Contact import from Address Book
○ Call & Send Email to private contact using App
○ Login to private Gmail/Yahoo account from App
○ Built-in browser with auto/manual login
○ Built-in search tool
○ Dynamic sorting option
○ Multiple Databases (per users or contents)
○ Private Expiry Reminder (Credit card, Driving License…)
○ Available in 17 languages

> ABOUT APP
iPassSafe is available on AppStore since early 2011 with more than 600,000 users worldwide, it delivers most comprehensive, user friendly and reliable solution to personal data security.

> NOTES:
1. Remember Your Password !
without it , you will not be able to see your data.

2. Backup is not done automatically, the user is responsible for such a backup (IDB file) using features (iCloud, Dropbox, email, FTP …) exists in iPassSafe to avoid loss of data when device is lost , damaged or any other reason, furthermore iPassSafe is NOT providing any direct cloud service, password retrieval, or backup service for security reason (all data stored on your device only!), user need to decide where to do the backup (iCloud, user's private dropbox account, user's diskonkey using FTP, or user's email …), the user is also responsible for this backup safety.

3. Sync is not merging data, you have to keep all updated data on one device and use sync option upload file, than load and activate with password on all your other devices

4. Smart auto login algorithm is compatible with most web sites

> CUSTOMER REVIEWS:

"I have been using this app for years now to keep all my passwords and sensitive information,and have found it easy to use and would not hesitate to recommend it."

"RESULT AT LAST !!!!!
I have spent 4 evenings loading and trying out at least 29 Password Keepers and have finally found one that is straight forward to use with enhanced security. I am so impressed that i propose not to waste anymore time and purchase the next one up from the Free B."

"One of the most useful apps I purchased"

"Analyst – Perfectly fit my business need"

one of the best app in store ! – I used this app for several monthsCan't go back now since my life is much easier

"Safe! – Store all my passwords and info with this app. Love it!"
PDF Pro 2
Normally $3.99.
PDF Pro 2 lets you read, edit and annotate your PDF documents directly on your iPhone and iPad. Highlight text, take notes, embed shapes or draw with your finger. You can even embed voice recordings or photo annotations. Full-text-search your entire PDF library with just a single tap.
Above all PDF Pro 2 comes with full-featured PDF form and signature support.

Key-Features At A Glance:

• ANNOTATIONS and NOTES:
∙ Highlight text, take notes or draw with your finger.
∙ Powerful shape editor for arrows, rectangles, circles, lines and much more.
∙ Embed audio and photo annotations into your PDFs.
∙ Use predefined stamps or create your own.

• POWERFUL SEARCH:
∙ Full-text-search your entire PDF library.
∙ Search inside specific documents with easy navigation through the search results.
∙ Look-up selected text directly on Wikipedia or in the included dictionaries.

• FILE-MANAGEMENT:
∙ Group your PDFs in folders and tag them with colorful labels.
∙ Import PDFs from your Dropbox® or Google Drive®.
∙ Download PDFs from any FTP or WebDAV server.
∙ Add PDFs via USB or WiFi.
∙ Open E-Mail attachments.

• MULTITASKING:
∙ Work with multiple PDFs at a time.
∙ Copy and paste annotations, shapes, images or text from one PDF document into another.

• FORM SUPPORT:
∙ Just fill out your PDF form, sign it with your handwritten signature and you are ready to send it via E-Mail or print it via AirPrint®.

• CLEAR VIEW:
∙ Easily browse through all your annotations.
∙ Full PDF outline support. You can even search the outline.
∙ Get an overview of all your bookmarked or annotated pages just with a single tap.

• SHARE and PRINT:
∙ Easily share your annotated documents with your friends or co-workers.
∙ Print your annotated and edited PDFs.
∙ You can even share or print single pages of a document.

• HIGH SPEED and STABILITY:
∙ Rapid viewing of PDF documents.
∙ Smooth display of very large PDF files.

• SECURITY:
∙ Support for password-protected PDFs

And much more…
Backgammon Match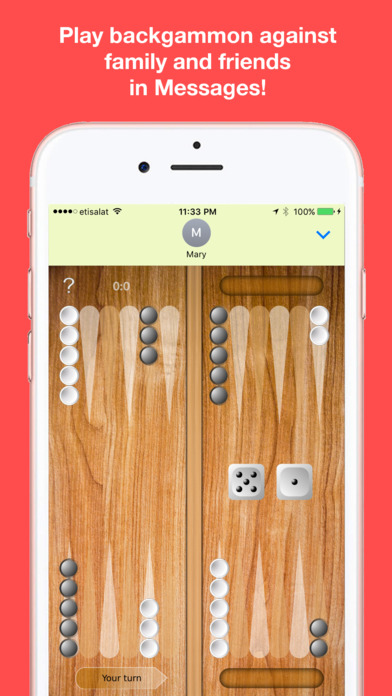 Normally $0.99.
You can play Backgammon with your friends over iMessage now!
Backgammon Match app for iMessage offers fully implemented Backgammon board game with great graphic design and easy gameplay.
Download and enjoy Backgammon game over iMessage!
Backgammon is a game of luck and skill played by two people. It is one of the oldest board games with first notices 5,000 years ago.
With support for matches of various length and easy checkers move with one tap per movement you will have great time playing the game.
Dice rolls are completely random and Backgammon app guarantees 100% fair dice rolls. No re-rolls are possible by your opponent.
Ocarina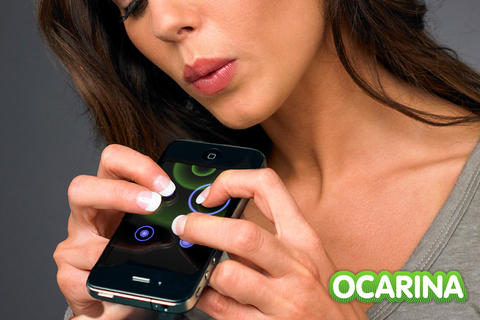 Normally $0.99.
One of Apple's All-Time Top 20 Apps, Smule's Ocarina turns your iPhone into an ancient flute. With no musical training required, you'll blow away your friends and family with your new talent.

"If everyone had the Ocarina app there would be no more wars" – David Pogue
"One of the most original entertainment programs to emerge from the App Store" – Wall Street Journal
"Ocarina is one of the most magical programs I've ever seen" – NY Times
___________________________

Sensitive to your breath, touch and movements, Ocarina is more versatile than an actual flute:
• Blow air into your mic to create music
• Touch combinations of holes to play notes
• Tilt to change vibrato rate and depth
• Advanced users can change keys and modes, including C-Major and Zeldarian mode

With Ocarina, you can also hear people learning to play around the world:
• Listen in on Ocarina players all over the world just by tapping the globe icon
• Rate your favorite performances
• Name your Ocarina so others can listen to you play
• Share your favorite performances with family and friends via e-mail
• Record and archive your favorite performances on your own "My Ocarina" web page
Here, Look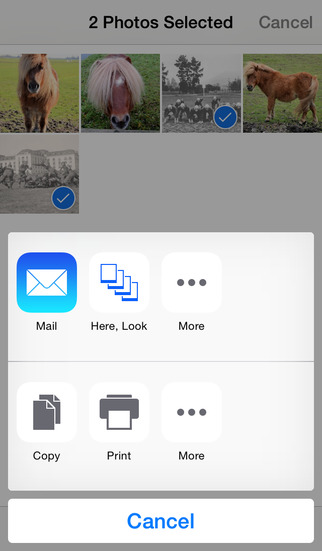 Normally $0.99.
"Here, Look" solves two problems:

1. You hand someone your phone to show them a picture, then they start scrolling through the rest of your photos. This is, at best, annoying.

2. You want to show someone 3 or 4 shots out of hundreds.

Here, Look lets you pick a few photos, click "Here, Look" and hand your phone over to a friend.

They see JUST those photos, and can flip through to their heart's content.

When they're done, they hand the phone back, and you triple-tap to return to your albums.
Simpler Pro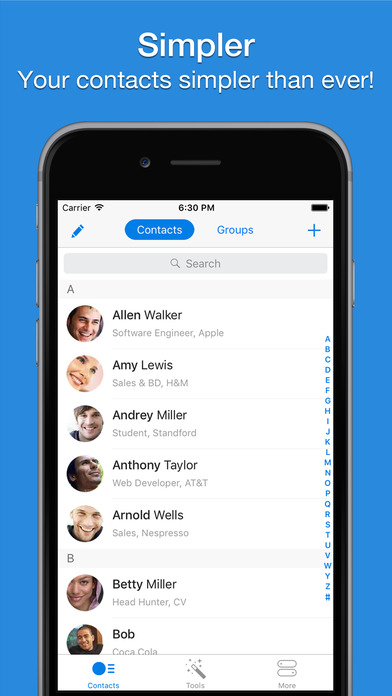 Normally $4.99.
* Over 3,000,000 people love Simpler Pro :)

Your address book is a mess?
Simpler Pro will fix it in few seconds!

MAIN FEATURES
○ Merge all duplicate contacts with one tap!
○ Powerful Search
○ Save your own contact groups
○ Instantly send group text & email
○ Share your groups with colleagues, friends and family
○ One tap to backup your contacts!
○ Quickly find the contacts you need

Simpler Pro is a completely redesigned contacts app that makes your address book light, smart and user friendly.

SIMPLY MERGE DUPLICATE CONTACTS
○ Merge all duplicate contacts with one tap!
○ Find & merge contacts with similar names.
○ Find & Merge contacts with duplicate phone or email.

CLEANUP
○ Remove contacts without name
○ Remove contacts without phone & email

BACKUP
○ One tap to backup your contacts!
○ Quickly export your backups to Dropbox, Google Drive, Email
○ Keep your contacts safe in the cloud!
○ Easily restore your contacts from any mobile device!
○ Move contacts between accounts (Exchange, iCloud, Local Address Book)

GROUPS
○ Save your own contact groups
○ Instantly send group text & email
○ Share your groups with colleagues, friends and family

SMART DIALER
○ Beautiful dialer to call and add new contacts
○ T9 Dialer – quickly search by name & numbers
○ Quickly find the contacts you need

FAVORITES
○ Simply choose your Favorite contacts
○ One tap to: Voice Call / Text / FaceTime / Email

SMART FILTERS
○ Quickly find the contacts you need
○ Filter contacts by Company & Job title
○ Filter contacts by upcoming birthday & creation date

AVAILABLE IN 15 DIFFERENT LANGUAGES
English, Español, Français, Italiano, Deutsch, Português (Br.), 中文 (Simplified), 中文 (Traditional), 日本語, 한국어, Nederlands, Русский, Türkçe, العربية, עברית

Simpler Pro offers unlimited backups for your address book
To keep your contacts even more protected, turn on Simpler Pro to save every single change in your contact list, even when you are not using the app.
Simpler Pro allows you to restore your contacts from any mobile device for $9.99 a year through an auto-renewing subscription.
Weather Now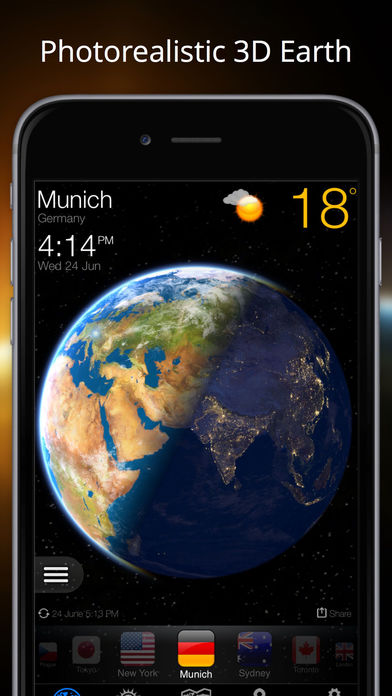 Normally $3.99.
Amazingly beautiful 3D images of our planet draws your attention for so long that you may forget that the application has other useful features that allows you easy access to precise, global weather information.

Features:
• Easily select different cities using the city carousel with national flags
• Chic 3D "home screen" with high-quality real-time image of the earth, atmosphere, the stars and the sun
• 15-day forecast chart with detailed daily weather conditions, independent day and night temperature charts
• 48-hour hourly forecast with detailed information with real-time changing of chart step
• Database of 80 000 cities with weather information, quick look-up and automatic detection of location
• Temperature on the icon badge
• Customized Weather Widget
• Weather Maps

The main features of "Weather Now" are the "home screen" and the forecast page with a unique way of scaling the charts. On the "home screen", you can get information on the selected location such as local time and current weather with detailed weather conditions, and, of course, an incredibly beautiful three-dimensional image of the globe with realistic-looking atmosphere, the sun and the stars. You can manually turn it, increase and decrease its size, run the slow spinning animation or stop it. Installed in a cradle or dock station, the application can run as a screensaver, attracting your friends and fellows.

The weather forecast is provided by CustomWeather, Inc, an American weather provider of global weather information for over 15 years. CustomWeather is a leader in technology and meteorological innovation, providing local weather information to companies and application developers around the world.

The current weather data is gathered from thousands of professionally installed and maintained weather stations installed mostly at airports. WeatherNow only shows current weather from stations that have reported local weather conditions within the past hour. Current weather data is refreshed every 30 minutes; that is twice as frequent as most other weather providers can offer. Unique 48-hour forecasts from over 80,000 locations around the world provide a level of coverage and detail that simply cannot be found elsewhere.

Current weather information includes: description, air temperature, wind direction and force, humidity, dew point, pressure, visibility, as well as comfort index with reference to current weather conditions.
Detailed weather forecast information includes: description, day and night air temperature, wind direction and force, humidity, UV index, probability of precipitation, and comfort index with reference to current weather conditions.
Pro Music Finder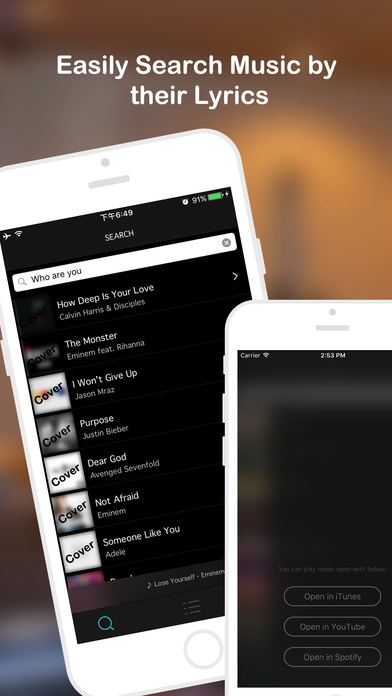 Normally $0.99.
Instantly play music you find.

If you just remember a little lyrics of any songs and want to find exactly this song, please let this app help you find this song, just enter lyrics and search, the results is list of songs.

Simply enter part of the song lyrics and tap 'Search' and Pro Music Finder & Player for Spotify will provide a list of matching songs. Once you select the correct song, Pro Music Finder & Player for Spotify allows you to instantly to play music or access it in Spotify Premium, in the iTunes store, or on YouTube!

With Pro Music Finder & Player for Spotify you can find all music by lyrics and the open music through Spotify Premium or Youtube.
Tungoo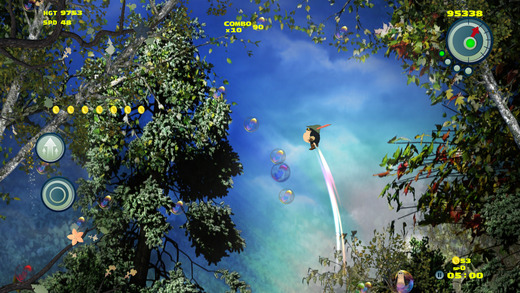 Normally $2.99.
Welcome to the exciting new world of Tungoo! Get ready for a truly unique mobile gaming experience.

Tungoo's world is a seamless vertical adventure starting from the ground and ending at the edge of space. Eat bubbles to fill up with gas and boost your way up to save Tungoo's friends from their alien abductors.

Navigate through Tungoo's world with tilt controls and a multi-touch layout that will keep you honed in on the action.

Enjoy lip-smacking good collectibles, high flying boosts, bubble bursting excitement, in-game cash reward challenges, awesome wearable gear with stat improvements, and much more!

Explore the world of Tungoo and rise to the occasion to rescue his friends.

Features
– Unlock over 100 pieces of gear to improve your stats and your look
– Over 190 challenges to complete with in-game rewards
– Sell what you collect for in-game BugBucks
– Take a chance on re-rolling gear for better stats!
– Track your stats with the personal stat tracker system
– Back up to iCloud and play on another device!
– In-App purchases that will get you ahead in the game
Pic Navi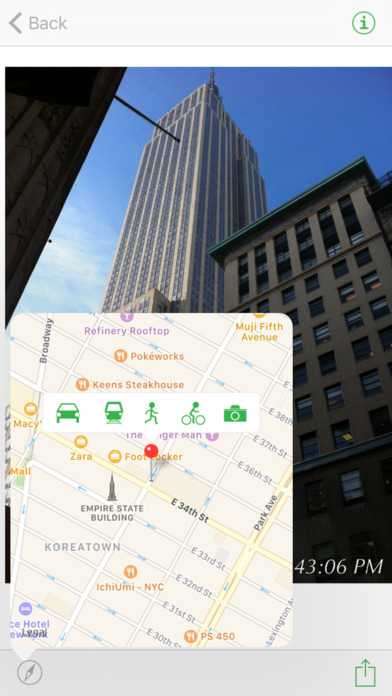 Normally $2.99.
Pic Navi is a full sized photo viewer that tells you when and where the pictures were taken. Date and time stamp is shown on the bottom of each photo. The map guides you from where you are now to the location of the photo. Finding a photo is very easy with Pic Navi. Just search by an album name or a person's name configured on iPhoto.

Pic Navi is a perfect app for you if you like keeping your records with photos. Take food pictures, and Pic Navi reminds you the location of the restaurant. Too busy to write down your activities? Take photos and check them out later with Pic Navi to know when and where you took them. Do you like looking at your travel pictures with your loved ones? Pic Navi helps you bring back great memories from your adventures.

Features
– Map based on photo's GPS data
– Driving direction from your current location to the location of the photo (domestic only)
– Date and time on the bottom of photos.
– Search albums, faces or events
– Sharing by email, messages, Twitter and Facebook.
– Train, Bicycle directions and other map features
– Customizable date/time label
– Timezone Support (date/time based on photo location)
– Add/Edit/Delete GPS info by dragging/street address/coordinates.
– Edit Date and Time of the photos