You've hit the mother lode today, Apple fans, because we've got 12 paid iPhone and iPad apps for you to check out that have all been made available for free for a limited time. It's our biggest list of the week so far, and it's probably also our best. And if you're looking for even more freebies, take a look at all the remaining sales in yesterday's post.
These are paid iPhone and iPad apps that have been made available for free for a limited time by their developers. There is no way to tell how long they will be free. These sales could end an hour from now or a week from now — obviously, the only thing we can guarantee is that they were free at the time this post was written. If you click on a link and see a price listed next to an app instead of the word "get," it is no longer free. The sale has ended. If you download the app, you will be charged.
HOOK
Normally $0.99.
"Hook" is a relaxing, minimal, puzzle game.

It is more of a game-like experience than a challenge. No menus, no achievements, just you and a puzzle. Player is surrounded by calming sounds and music.

"Playing "HOOK" is a meditative and calming experience, rarely found in mobile gaming."

Made by Maciej Targoni and Wojciech Wasiak.
Thank you for your support!
Offline Mail
Normally $2.99.
Offline Mail downloads your entire email archive and then allows you to search it at lightning speed, even when you're offline.

CNET Japan: **** "The best on the market"

Offline Mail can index years of email and then search it in an instant, unlike the built in email client. It's super quick and very space efficient- a vital tool for anyone that relies on being able to find email instantly, even when you're abroad or have no internet connection.

Key features
=====================
* Download and store email from your Gmail, Google Apps For Business, Yahoo!, iCloud, Outlook, Hotmail, Office 365, Microsoft Exchange (with IMAP enabled) or any other IMAP account
* Delete, archive, mark as read/unread and flag your email
* Email can be synced automatically in the background as you leave/arrive your workplace or home
* Compose emails with custom HTML signatures including company logo
* Optional added app-level password protection to further secure your email accounts
* HTML email support
* Print email
* Sync multiple email accounts
* Mail from each account can have a different highlight colour
* Save money as your email is only downloaded once
* Search the full text of your emails (even when offline)
* View your email by folder, all mail or by date
* Compose new emails- use it as a replacement for iOS Mail
* Very space efficient – 24,000 emails takes ~ 120mb space
* Download attachments, and once downloaded can be viewed offline

Set up is Quick and Easy!
=====================
* Enter your username and password for your Gmail/Yahoo/iCloud/Outlook/IMAP etc account
* Select the folders that you would like to sync
* Leave Offline Mail to download and index your mail
* Search!
* Email can be kept in sync without you having to start the app with our new Background Update feature.
Offline Mail can be white-labelled for *your* organization, with new features built on request. Drop us an email for more information.
Nightgate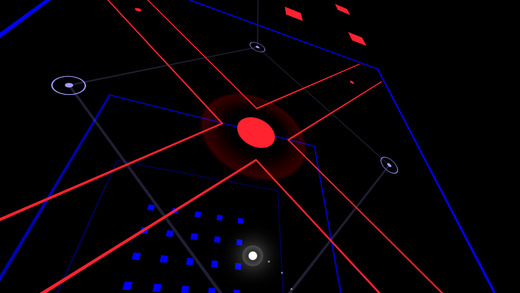 Normally $3.99.
In the year 2398, a network of intelligent computers known as Nightgate, is the last remaining life form on Earth.

"Stunning"
– The Daily Dot

"A Neon-Soaked Art Installation"
– Stuff TV

"One of the best soundtracks I've heard in a while"
– MacStories

"A Gorgeous Minimalist Experience"
– TouchArcade

"Top 10 Indie Mobile Games of 2016"
– Indie Game Reviewer

"10 Best Video Game Soundtracks of 2016"
– FACT Magazine

"A pretty cool mixture of laid back and frantic"
– Gamezebo

"Wide range of challenges and mechanics"
– Pocket Gamer

"Feels right at home on the Apple TV"
– iLounge

"Wonderfully Intuitive Controls"
– Cult of Mac

"A Triumph in Design"
– TapSmart

"Immersive and Captivating"
– AppAdvice

––

Step into the computer and make your way through 50 handcrafted levels. Avoid enemies as you interact with a dark digital world and explore what lies beyond the futuristic landscapes of Nightgate.

Features:

• Universal app for iPhone, iPad and Apple TV

• No ads, no in-app purchases

• Immersive digital environments

• Over 40 minutes of original soundtrack (also available on iTunes Music Store)

• Minimalist design featuring vibrant colors and complex geometries

• Discover achievements scattered throughout the game

• In-game camera to capture beautiful screenshots

• Sync your progress using iCloud

• Fully localized for English, Spanish, French, Japanese, Chinese, German, Italian, Korean, Portuguese and Russian
Magic Contacts Pro
Normally $2.99.
Magic Contacts is the only Today Widget Contacts Launcher you will ever need, with ability to Call and Text your favorite contacts directly from the Widgets screen!

You can also organize contacts in groups (e.g. Family, Friends, Work) and access them directly from the widget.

This Widget support calling, message, WhatsApp, Telegram, Facebook Messenger, Email and FaceTime.

This is an app with a powerful widget that will dramatically improve everyday use of your iPhone. While currently contacting your friends can be an annoyingly long process because you must open apps and search through contact after contact, with Magic Contact just swipe right from the lock screen, home screen, or pull down the widgets screen from within any app and get immediate access to your favorites.

Features:
– T9 Dialer Widget
– Call & Text from the Notification Center
– Call & Message
– WhatsApp
– Email
– FaceTime
– Unlimited Contacts & Groups
– 3D Touch in the widget for quick call
– Full support for iOS 9 & 10
FaceTone
Normally $2.99.
FaceTone is a fun and powerful portrait & selfie photo editor.
Like photoshop, FaceTone also provides you special effects.
Loved by all ages in many countries.
——————————————————–

With FaceTone, every user can make amazing photos easily.

FaceTone contains various professional editing functions, easier for you to use professional filters and effects. Making your photos more perfect!

Praises about FaceTone:

"Facetone makes your photos amazing, even in photos taken on mobile phones." – Jimmy , Photography Blogger.
"One of the Most Powerful Mobile Apps I have Ever Used… Facetone Can Truly Be Called Magical." – Bill william, Fashion Blogger.
"I have been seriously impressed with the patch quality FaceTune does." – Kimi , A popular Twitter.

————————————————

What can Facetune do for you?

Charming smile
•Catch your best smile;
•Fine Adjustment for a better smile;
•Whiten your teeth.
Beautiful skin
•Make your skin smooth and energetic;
•Remove pimples and freckles;
•Remove eye bags;
•Brighten your skin.
Shining eyes
•Make your eye bright and piercing;
•Add double-fold eyelids;
•Enlarge your eyes;
•Remove red eyes and white eyes.
Adjust your face contour
•Adjust your chin;
•Heighten your cheekbone;
•Heighten your nose.
Elegant makeup
•Different colors of blushes and eye shadows;
•Lengthen your eyelash and adjust your eyebrow;
•Fashionable lip colors provided.
HDR
•Blur background;
•Adjust saturation & contrast & color balance;
•Add cute text and stickers.
Artistic effect
•Special filter from PaintLab, making your photo as a painting picture.
Share
•One tap to share your beauty to Facebook, Twitter, Instagram and other SNS.

Easy to use
•Compare "After" and "Before" to see how beautiful you've become
Log My Day
Normally $2.99.
What did you do today? What have you experienced? Where have you been? Whom did you met?
Don't you want to write it down, so you will never forget?
Log My Day offers you a nice opportunity to write down your thoughts, any time, everywhere and under all odds.

What it can do for you?
music / events / steps / weather / temperature / call / temperature / mood / FitBit data / Moves data with just a fingertip
– add images and text to your entries
– share your experiences on all major platforms
– look at all your visited places and your captured images with just one tap
– synchronize your entries with Dropbox and iCloud
– automatically forward incorrect locations
– protect your entries with a passcode
– choose your favorite color as the color scheme for the app
– create backups of your entries, so you don't lose them
– use the universal app on your iPhone/iPod and iPad
– let Log My Day remind you to write entries
– set and answer questions about your day
– export your entries as PDF or as an e-mail
noPhone Hour
Normally $0.99.
There are so many things more important than mobile phone in our lives. So, when necessary, please lay aside it and concentrate on what you are doing.

・ This app encourages you to lay aside mobile phone and concentrate on what you are doing. You can set the time (one or half an hour), and briefly record what you've done at the end of the time. Day by day, will cultivate healthy habit of using mobile phone.
・ No limit to the functions of mobile phone, such as calls and texts. Putting your phone on silent mode is a good suggestion during the "noPhone Hour".
・ There are six themes, with the growth of the "noPhone Hour" number, one by one to unlock.
・ With iCloud, it's easy to transfer your data to a new iPhone.
・ No ads.
Super Space X
Normally $0.99.
In Super Space X you control the Intruder 53X, a spacecraft which carries a special load.

Dodge meteorites, laser rays and plasma balls to pass to the next level and achieve your goal but, be careful because the game it's not easy at all. Scenes are designed for you to do your best at every second. You won't have time to relax.

Get the different types of capsules that will help you to improve your scores and win the game.

– The red capsule will help you to destroy asteroids.
– The blue capsule will give you points and you could get your shield back.

The game has nine stages with a design that will complicate things to avoid you get your goals.

Super Space X is a game developed by Black Cube with music by Mr. Spastic, Gregoire Lourme and other artists.

Features:

– 9 scenes in which you can play and improve your scores.
– Pixel Art design.
– 60 constant FPS.
– Share your achievements using Game Center.
– Ultra-adjusted difficulty.
– Easy and intuitive control.
– Music by Mr. Spastic, Gregorio Lourme and other artists.
Universe of Movies And TV
Normally $0.99.
UMAT is your source for movies, tv-shows & actors. Always stay updated with the newest entertainment news from us.
* * * FEATURES * * *
————————
– Find the most popular, best rated, newest movies & television shows

– Read about them, see timelines, watch trailers & browse through images

– Add all your favorite movies, series & actors to your favorite list

– Find the tv-shows airing today and check what movies are in theaters

– Find networks/companies and their portfolio

– Browse by genres, collections or using a search function

– Look ahead and set reminders for upcoming episodes & movies

– Rate tv-shows, movies and episodes

– Checkout movie reviews

– No registration required.

– Now includes a version for Apple TV (tvos)

– UMAT is always updated and reliable
* * * MORE INFORMATION * * *
————————————
– http://www.spicygames.net
* * * REQUIREMENTS * * *
——————————
– Cell -or Wifi access
* * * NOTICE * * *
———————
– This Application is not for watching or streaming videos it's a guide
Download Universe of Movies And TV
Simplique
Normally $1.99.
5 Star Reviews!
Get it while it lasts!

Simplique – Simply Unique

A revolutionary new way to make personalized, attractive and original lock screens.

Be Unique
Be Simplique
Drone Tone
Normally $0.99.
An ominous sound toy for creating dark soundscapes.

"Drone Tone seems especially good at invoking slow movements made of terror—Freddy Krueger dragging his razors across the metal sheets of an abandoned factory type s**t. If you want to tap into your darker side then it's a surefire way of doing that."
– Killscreen
Facelapse
Normally $0.99.
Visually track people over time to see how they change, share and treasure forever with Facelapse app!

Facelapse will help guide you in adding photos so that every picture is aligned and matching. After some time has passed, it creates a stunning slideshow that morphs through your photos smoothly, showing the face transition over time. Track one person, or as many as you like – there are no limits.

Facelapse stores your images privately and securely in camera roll, so you will never lose your cherished memories. Slideshows can be shared with family and friends through Instagram, Facebook, iMessages, email, whatever!

"This is a brilliant app for recording how my little one's face changes over the weeks and months. Very easy to use."
– Kathryn82

"I downloaded this app last week to create a slideshow for my daughter's birthday and I love it! this is a fabulous app that I highly recommend!"
– Lily's Mom

Always, love to hear your thoughts:
instamo.team@gmail.com

Photo Credits:
DC Metro area photographer, Tonya Teran Photography.
tonyateranphotography.com

By the way, App Store reviews are very helpful to us. Would you mind taking a moment to write a review? We'd greatly appreciate it. Thanks for using Facelapse!