If you purchase an independently reviewed product or service through a link on our website, we may receive an affiliate commission. Learn more.
Happy Friday, Apple fans. We've got one more list for you this week that covers the best paid iPhone and iPad apps on sale for free. There are still a few freebies to be found in Thursday's post, but many of those deals have ended. You'll find eight fresh options on today's list though, so be sure to grab them while you can.
These are paid iPhone and iPad apps that have been made available for free for a limited time by their developers. There is no way to tell how long they will be free. These sales could end an hour from now or a week from now — obviously, the only thing we can guarantee is that they were free at the time this post was written. If you click on a link and see a price listed next to an app instead of the word "get," it is no longer free. The sale has ended. If you download the app, you will be charged.
Green Riding Hood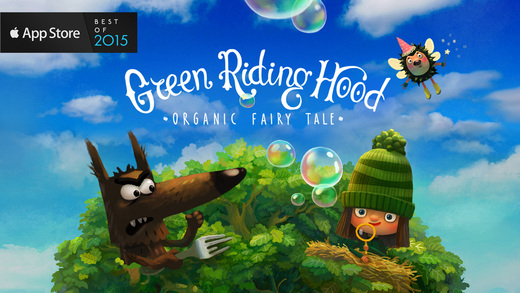 Normally $2.99.
iPad App of the Year 2015 (Best of App Store, Russia);
"Free App of the Week" in 2017.

"Green Riding Hood" is a new masterpiece app for kids. Enjoy its beautiful graphics, cute characters, bright story and excellent narration by Alistair Findlay — the voice of Nighty Night apps series that is loved by kids all around the world! Here you will find a beautifully drawn and animated story about a little girl, her Grandma, their animal friends and a hungry Wolf. But don't be afraid. In this spinoff of the famous classic fairy tale by Charles Perrault and Brothers Grimm the Wolf won't have to eat anyone.
Want to know why? Then download the Green Riding Hood right now and have fun with your kids playing mini-games and studying Grandma's cooking recipes!

The app features:

* CUTE CHARACTERS that will make your family have a hearty laugh!

* BEAUTIFUL GRAPHICS made by an award winning illustrator Andrey Gordeev whose portfolio includes Cannes Lion and ADC Global awards.

* GREAT ANIMATIONS to whisk you away to a magic world!

* FUN MINIGAMES that will cheer up and entertain kids and adults alike.

* GRANDMA'S COOKING BOOK with plenty of recipes for a healthy and balanced diet.

* EXCELLENT VOICEOVER recorded by Alistair Findlay — a Scottish actor whose filmography includes such classical movies as "Highlander" and "In the Name of the Father". Children's apps fans know him for his narration in the acclaimed Nighty Night HD apps series.

Green Riding Hood is a beautiful interactive book for iOS that introduces children to a healthy lifestyle in a playful form. It is a cheerful fairy tale about friendship, yoga and the idea of living healthily.

Green Riding Hood is a pop up tale in your device. Play it, read it and listen to it with your children as a lullaby before you tell them "Nighty night!" No more need to be scared of the grey wolf!
RainFace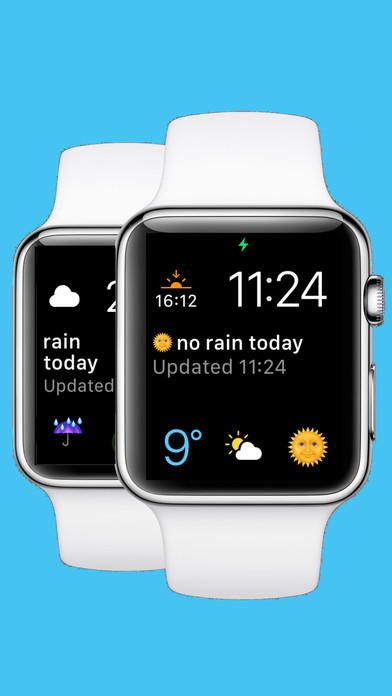 Normally $0.99.
A simple but powerful complication to see if it will rain today at home or at work… in just one glance of your watch face!

Simply set up your home and work locations and RainFace will check to see what the chance of rain is so you can grab your umbrella on your way out the door.

Download now and never get caught out by the rain again!
Cool Fonts Keyboard Pro
Normally $0.99.
WANT COOL FONTS?! THIS IS THE BEST WAY TO GET MORE FONTS! Show everyone how you REALLY Feel in style!

Want more cool fonts that work EVERYWHERE?? Get all the new fonts and backgrounds you've always wanted now!

Tons of backgrounds and fonts, and now with over 90+ Fonts PLUS over 90+ Backgrounds, with new ones in each update!

Customize your device with tons of awesome and unique fonts that work in EVERY app. Works in Email, iMessage, Line, WhatsApp, Snapchat, WeChat, Kik, QQ, Instagram, Youtube, and any font keyboard you can type in!

• ċȗṡṭọṃıẓє ƴǫųŗ proғιlə αηδ вισ ση S҉O҉C҉I҉A҉L҉ ΠΣTШΩRҜS!!
• Ŀєåṿє åẇєṡọṃє åṅd ṃʏṡṭєŗıọȗṡ C҉O҉M҉M҉E҉N҉T҉S҉!!
• ωяιтє яєαℓℓυ ¢υтє cσmmєntѕ ωιтн ρяєтту fσитѕ!!

WORKS IN EVERY APP!

MAKE YOUR INSTAGRAM COMMENTS & SNAPCHAT AND INSTAGRAM STORIES MORE EXPRESSIVE! HOW YOU YOU REALLY FEEL IN FACEBOOK STATUS MESSAGES AND GET MORE RETWEETS…

Get ready to surprise you're friends with a text written with awesome cool fonts!

Make you're texting more interesting!

Leave us a comment if you have an idea for new backgrounds or fonts!! We love you're ideas!!
Download Cool Fonts Keyboard Pro
MORPH
Normally $0.99.
From the ominous dangers of a dark square world, MORPH an adorable little creature is propelled by adept chooses into the light, finding his way from world to world in this extremely astute puzzle game. Careful thought is necessary to avoid treacherous obstacles which would lead to a certain horrible death and find the hidden path to the portal leading to the light a symbol of your growing enlightenment.
LITMUS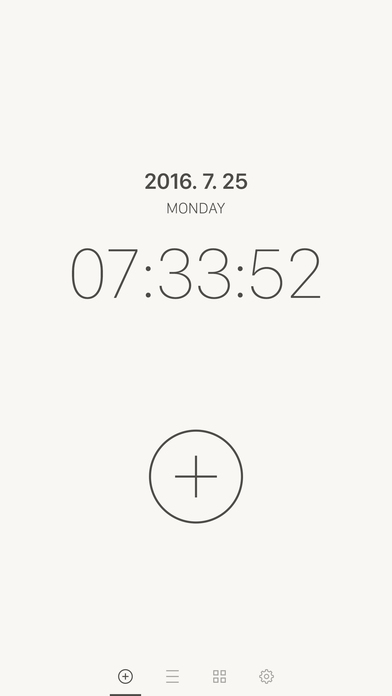 Normally $0.99.
Ever experienced a moment and wished you could share it with someone? Even the simplest of moments define our existence and make life all the more interesting. If you have one, why not note it on LITMUS?

• Simple Note
• Night Shift
• Monthly Graph
Dead On Sight
Normally $0.99.
"Dead on Sight is a solid zombie sniper game. The action and gameplay are great." – toucharcade.com

"Dead On Sight Could Be The Best Zombie Sniper Game For iOS" 4.5 Stars – appadvice.com

Blow zombies to bits and rescue the residents of the town of Resurrection in this original touch controlled sniper game.

The population in the town of Resurrection have got problems: the dead have risen from their graves and are now eating the locals. Armed with a sniper rifle you have to fight off the undead and give the people a chance to escape. They will try to escape by running, climbing up ladders and hiding in buildings. The undead will be in hot pursuit and you must stop them before they make a meal out of them.

You will travel through the town, stationed at a number of sniper positions. From your vantage point use your sniper rifle scope to stop the zombie hoards. Finally, cover the people that you managed to rescue with your rifle while they take the only road out of town.

Features

• Unique touch control system using both hands
• Hoards of destructible zombies
• 5 Mini games
• High quality hand drawn comic book storyline
• Auto game save for easy pick and play
• Original music
• Optimized for different devices
• Game Center Integration
Earth Lists
Normally $4.99.
Earth Lists is a simple and delightful way to keep all your lists and tasks. The app is simple to use while offering a compelling way to get things done.
You can use Earth Lists for:

• To do Lists
• Shopping Lists
• Packing Lists
• Inventories
• Bucket Lists
• Wish Lists
• Needed Items
• Projects
• Checklists
• Goals
• Outlines and Points to cover
• Places to visit
• Your Favorite Things
• And Much More!

We've designed Earth Lists to be powerful while remaining down-to-earth. Give it a try today!
Easy Spending Expense Tracker Lite
Normally $0.99.
*** Over a Million satisfied users of our apps ***

See where your money goes and take control of where to spend your money effectively using the simple and yet powerful money management App on iOS.

Easy Spending Expense Tracker LITE, a simple and convenient finance tracker App is the most powerful and convenient daily money management App on the GO for iPhone and iPad, that neatly tracks all your cash flow between different accounts that you can budget.

It is now all the more secure, with the addition of Automatic Backup Service as part of its In-App purchase. With this feature you never have to worry about losing valuable financial data, either through accidental deletion or change of device. You can restore it anywhere.

Easy Spending helps you SAVE money by tracking expenses and letting you know the TOP Expense categories at any time.

Comes with easy gestures with convenient layout and clutter free interface, with large fonts, well spaced layouts for easy viewing and readability. You can quickly add an expense even while checking out at the grocery store or while at the gas station.

Great for maintaining monthly recurring bills with reminders, it has the convenience of an Expense Tracker and BILL reminders at one place.

**** HIGHLIGHTS ****
@ Never loose your valuable financial data with the All new Automatic Backup Service, (available as an In-App purchase)

@ Excellent cloud sync of all your transaction data.
(available as an In-App purchase)

@ BILL Reminders

@ MULTIPLE ACCOUNT(S) (available as an In-App purchase) Summary in a single screen, and nice reports.

$ Add a new Income/Expense in seconds.

$ Quick view of Recent Transactions and Top Income/Expense categories.

$ Passcode LOCK.

$ NOTIFICATIONS added to Default calendar for recurring transactions as an option. Using this option, NEVER forget to pay your BILL on time.

$ See future bills/payments and income using, "UPCOMING TRANSACTIONS" view.

$ Store data for MANY MANY years

$ Use MULTIPLE accounts

$ Preview comments in History while drilling down the transactions.

*** REPORTS ***
$ Powerful reports, timeline reports

$ Doughnut chart reports gives a clean break up of where your money is going.

$ Email csv file of all your data for single or all of your accounts.

$ Upload csv file also to your Google Drive account
Download Easy Spending Expense Tracker Lite
---
Our deals and product reviews are picked by BGR's expert editors and team.

Follow @BGRDeals on Twitter to keep up with the latest and greatest deals we find around the web. Prices subject to change without notice and any coupons mentioned above may be available in limited supply.