We're nearing the close of yet another busy week, but not before BGR offers up another two posts covering the best paid iPhone and iPad apps that go on sale for free each today. We've got nine fresh iOS apps for you to check out on Thursday, and you'll find them all listed below. As always, be sure to browse through them as soon as you can, because these sales could be over at any time.
These are paid iPhone and iPad apps that have been made available for free for a limited time by their developers. There is no way to tell how long they will be free. These sales could end an hour from now or a week from now — obviously, the only thing we can guarantee is that they were free at the time this post was written. If you click on a link and see a price listed next to an app instead of the word "get," it is no longer free. The sale has ended. If you download the app, you will be charged.
Remote Control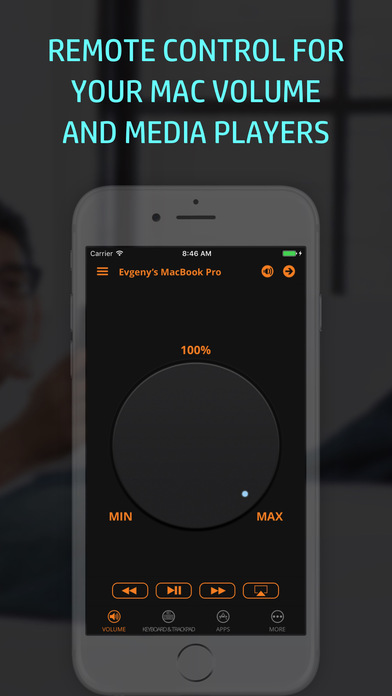 Normally $4.99.
Turn your iPhone or iPad into the ultimate remote control for your Mac. Take full control over your Mac – use your iOS device as a trackpad and keyboard or launch any app from anywhere within your home.

Tired of sitting on the couch, having to handle keyboard and mouse on your lap to control your media center Mac? Use Remote Control on your iPhone as a trackpad and keyboard to comfortably browse on the big screen TV. Using AirPlay Mirroring and an Apple TV, your Mac could be located anywhere in your home. Simply select your Apple TV from the list of available AirPlay devices and control your Mac from the comfort of your couch or bed.

You can even start any app on your Mac, send your Mac to sleep, wake it up and perform many more useful actions to control your Mac remotely. All you need to do is download the Mac Helper application and connect your Mac and iOS device to the same WiFi. Remote Control will guide you through the simple setup process.

AT A GLANCE
– Control volume, playback and Airplay speaker selection on your Mac;
– Use your iOS device as a Mac trackpad and keyboard;
– Launch and quit Apps on your Mac comfortably from your iOS device;
– Restart or shut down your Mac, change display brightness and many more useful actions;
– Enjoy the ease of use in a slick user interface you will love;
– Use the Personal Hotspot of your iOS device to control your Mac when you don't have access to other networks.

SYSTEM REQUIREMENTS
– Mac with macOS 10.7 or above and Helper app installed;
– iPhone, iPad or iPod touch with iOS 8 or above;
– Shared wireless network connection between your computer and iOS device.

Do you enjoy using Remote Control? Please help us by rating the app, so we can continue to offer more features and implement your feedback into the app to make it even better.
2Play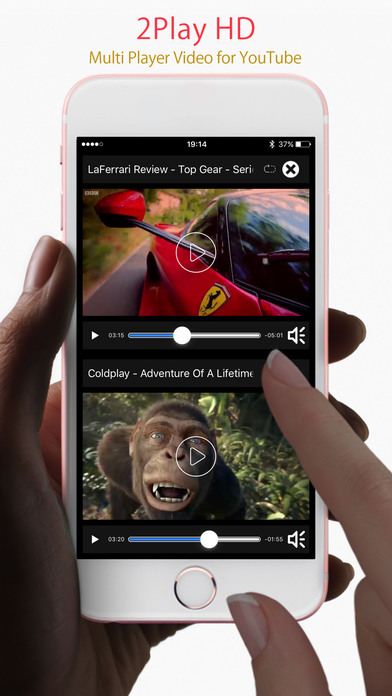 Normally $0.99.
2Play is an application designed and easy to use which allows you to watch two YouTube video simultaneously on one of your devices iPhone/iPod iPad to watch wherever and whenever you want.

Using the app is easy, immediate and quite intuitive. Just installed and started, in fact, we will be immediately shown on the home screen that divides the screen into two. By clicking on the respective buttons "+", we will access to a drop down menu that will give you the ability to add video being played

• "YouTube Search" for a quick search of any video: music, movies, cartoons for kids, tutorials etc. .. available on YouTube
Today++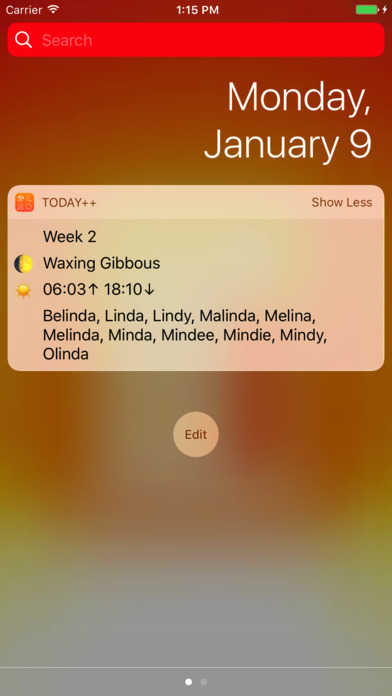 Normally $0.99.
Today++ gives you week numbers, name days, moon phases, sunrise and sunset at the swipe of a finger! Utilising the advanced features of iOS 8, Today++ adds a widget to your Today view that can be displayed whenever you like by simply swiping your finger down from the top of the screen.

Features
• Week number
• Name days for 20 countries (Austria, Bulgaria, Czech Republic, Estonia, Finland, France, Germany, Greece, Hungary, Ireland, Italy, Latvia, Lithuania, Poland, Slovakia, Spain, Sweden, Ukraine, United Kingdom, United States)
• Moon phases
• Sunrise & sunset for your current location
EXIF Viewer
Normally $1.99.
Exif Viewer is beautiful and well crafted app for professional photographers who are serious about their work.
This app also contain ExifViewer Photos Extension along with fully functional app. It's an universal app, buy once, use on all your iOS devices (iPhone, iPad, iPod Touch).

WHAT ARE FEATURES IN APP?
▸ App allows you to remove EXIF metadata including Photos GPS location known as Geotagging of photos.
▸ App displays EXIF metadata of any photo on your iOS device(s), Photo Stream or iCloud.
▸ Display EXIF tags like ISO,Shutter Speed,Focal length,Camera Model,Lens Model,Time stamp,Aperture,Shutter Count
▸ Ability to Zoom in photos,even with large size like 80 MB without loosing clarity / resolution.
▸ Re-order EXIF tags in the way you prefer & ability to hide EXIF tags that you don't want to see.
▸ Select your preferred date formats (eg 1 day ago vs August 24th 2014 vs 24-08-2016 etc).
▸ You can optionally hide photos without EXIF metadata.
▸ Navigate quickly between next and previous photos in Exif detail screen by swiping right or left.
▸ App works great on landscape and portrait mode on iPads.
▸ App is optimised for all latest iOS Devices including iPhone 5SE,iPhone 6S,iPhone 6s+,iPad Mini,iPad air,iPad Pro.
▸ App also support 3D Touch on iPhone 6S and iPhone 6S Plus (or newer device with 3D Touch support). Including Appshortcut to access "Favorites","Photostreams","Albums","All photos" quickly. Also Peek and POP functionality on ExifCards and photos in grid view.
▸ Ability to share Image with or without EXIF Metadata.
▸ Copy EXIF data to Clipboard (So that you can paste & share EXIF data as text in any other app).
▸ Most Messaging and Social networking apps remove EXIF Metadata from photos you send/receive. However, sending photos using Mail/ AirDrop retains or SD Card reader/Camera connection kit etc retains EXIF metadata.

HOW TO REMOVE EXIF METADATA on iPhone or iPad using Exif Viewer app by Fluntro
You have option to remove EXIF data in two different ways
1) Overwrite newly created photo without EXIF data on original image (However other apps can revert back to original photo if needed)
2) Create duplicate copy of photo without EXIF details. (We also have option to remove original photo after duplicated copy is created)

DIFFERENT TYPES OF VIEWS AVAILABLE ON EXIF VIEWER APP
1) EXIF Cards List view (as shown in screenshot), swipe to flip cards for Quick EXIF Details
2) Grid view
3) Map view shows cluster of photos on the map and view EXIF Details by tapping on photo (Satellite & Standard view)

HOW TO REORDER OR HIDE EXIF TAGS IN EXIF VIEWER APP?
Go to Settings > Manage & reorder Exif data tags.Drag and drop items you want to reorder. Turn off EXIF tags you don't want to see on EXIF Detail screen.

HOW TO VIEW EXIF DATA USING EXIF VIEWER PHOTOS EXTENSION?
1) Open Native Photos App (or any other 3rd Party apps). Select desired photo (s) and tap on Share/Action button. Select ExifViewer app extension
2) Exif Viewer App extension with all EXIF details would be displayed.
3) Share photos with or without EXIF metadata or copy EXIF details to clipboard within Photos Extension.

▸ No in-app purchases will be added to this app in a future update. So all upcoming features will be free of cost.

FAQ
Q1)What is EXIF Metadata?
EXIF "EXchangeable Image File Format".
We quite often take pictures with our digital camera or phone. It always records and store a considerable amount of exif data within each image you take, which contains a lot information about your camera settings ( ISO, aperture, focal length, image size, shutter speed, camera model, lens model, GPS) date, time, location and many more.Viewing EXIF metadata tags is important for beginners and professional photographers alike, to understand and review what camera settings or softwares were used to create and edit photo.

Thanks for all feedbacks, Please leave 5 star review if you are happy with the App :)
Nimian Legends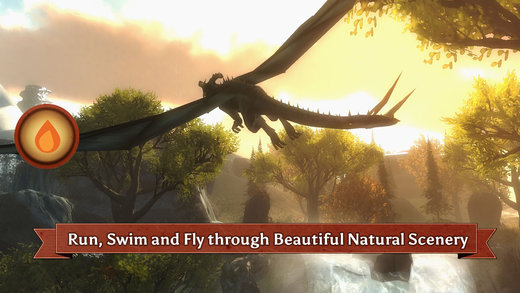 Normally $1.99.
EXPLORE A BEAUTIFUL OPEN WORLD FANTASY WILDERNESS
Run, swim and fly through glistening waterfalls and rivers, overgrown forests, sky-high mountains and ancient dungeons. Shape change into powerful dragons, soaring eagles, quick-footed deer and more. Download BrightRidge today – on sale for a limited time!

I am a solo indie developer working on BrightRidge and it is a game from my heart. I enjoyed creating this world and I hope you enjoy exploring it:)

EXPLORE AND STORY MODES
Ready for adventure? The Ballad of BrightRidge and Love & Tin are two magical adventures in Story Mode. Or choose Explore mode and experience BrightRidge without quests or enemies. Can you find the ancient whale that swims the oceans? Or the hidden ruins that dot the land?

SHAPE CHANGE POWERS
Unlock the power to change into several species and explore BrightRidge from a new perspective. Soar through the sky as a golden eagle or a winged dragon. Run through the forests and a wily fox or dashing deer. Barge through the land as a towering Tree Ent and flutter peacefully among the flowers as a delicate butterfly (a fan favourite!).

PHOTO MODE
Become a nature photographer and take and save beautiful pictures of this gorgeous and vast landscape. Will you photograph an elusive deer drinking by the river? Or perhaps capture a golden sunset amid ancient ruins? Need help hunting the animals down? Use your Spirit View to magically track animals, each with their own habitat and behavior.

CUSTOMIZE YOUR WORLD
Extensive options let you customize almost anything at anytime. Change time of day, turn on Watercolor mode and experience a living painting, add effects and filters and more. On newer devices you can turn up the detail for an even more beautiful and immersive experience.

LEGENDS AND LORE
Legend Spots dot the land waiting to be discovered. Each one tells a bit about the people, places and history of BrightRidge. Or visit the cozy halls of BrightRidge Inn, sit by the fireplace, dance with the guests, or listen to their stories.

DYNAMIC WEATHER AND DAY/NIGHT CYCLE
It's all here. Rainstorms, lightning and thunder, light breezes and gusting wind, and quiet snowfalls. Or use the options to change the weather on the fly.

RELAX AND EXPLORE
There's no rush. Feeling panic, anxiety or stress? Choose Explore Mode, breathe, and explore the wild rivers, valleys and waterfalls of BrightRidge at your own pace.

FULL GAME
+ No Ads
+ No In-Game Purchases

UPDATES
Each BrightRidge update brings new features and improvements for free
Cue
Normally $2.99.
Cue is a new kind of application that can compose music just by shaking. Even those who cannot play an instrument can enjoy music by just shaking and adding new sounds to make their own music.
The music can also be share amongst many people and it can be played through your friend's iPhone at the same time.
(Features)
1: 4 types of instruments can be played; drums, base. instrument 1 and instrument 2
New sounds will be added by shaking an instrument.
Melody can be made since the sound is fixed by the direction being shaken.
A nice piece can be made even if it is randomly shaken.
2 : The tone can be changed in each instrument.
3 : 1/2/4/8/16 bars can be chosen.
4 : It can also be enjoyed by its sharing function.
The number of people it can be shared with is not limited so it can be shared with 100 people or even 1000.
5 : The screen will flash with the beat and the LED light can also be set so that it flashes with the beat.
hueTube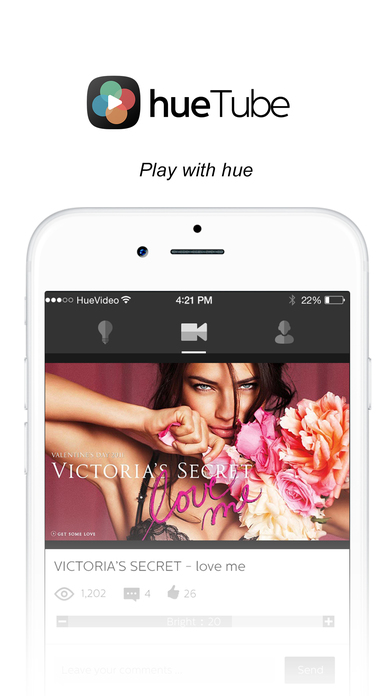 Normally $0.99.
See what chemical reactions will happen when Philips hue meets Youtube! Action, Adventure, Romance, War, no matter what it is in youtube, all of these will break the screen and enter your home with light effect created by Philips hue.
This app brings an immersive experience with video watching on youtube powered by Philips hue.

– Over 1,000 videos were ready with lighting script and more scripts are coming
– You can request on any Youtube videos via our app for lighting scripts generation
– Mulitpule rendering effects are supported and You can even finetune the effects as your wish
– AirPlay supported
MagicShrink
Normally $1.99.
With MagicShrink app you can losslessly compress all your JPEG photos, and get extra ~10% free space from original library size.
If you don't worry about superquality you can use lossy compression to get even more space.

Features:
– smart algorithm for lossless compression
– lossy compression
– batch image processing
– preserves exif data
Login Pad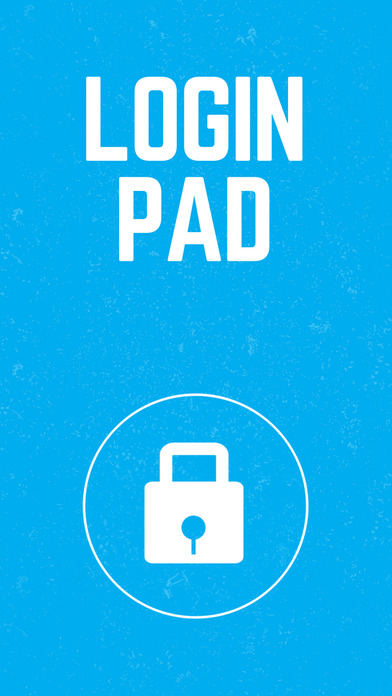 Normally $0.99.
Login Pad is a Universal App.where you can store and manage all your logins for social networks or other websites (like credit card, web banking, online shops, etc.).

You can add/edit/remove saved logins: add username, password, site name and icon. It has a button to show/hide passwords and a Create Password screen for you to generate passwords up to 30 characters, including numbers and specials.

-NO web server needed
-Generate random passwords and copy them to Clipboard
-Save/edit logins – username, password, site name and icon