If yesterday's post covering paid iPhone and iPad apps on sale for free wasn't enough for you, we've got an even bigger and better list for you today. There are still a few freebies in Tuesday's post though, so be sure to check it out if you missed it.
These are paid iPhone and iPad apps that have been made available for free for a limited time by their developers. There is no way to tell how long they will be free. These sales could end an hour from now or a week from now — obviously, the only thing we can guarantee is that they were free at the time this post was written. If you click on a link and see a price listed next to an app instead of the word "get," it is no longer free. The sale has ended. If you download the app, you will be charged.
Tube for YouTube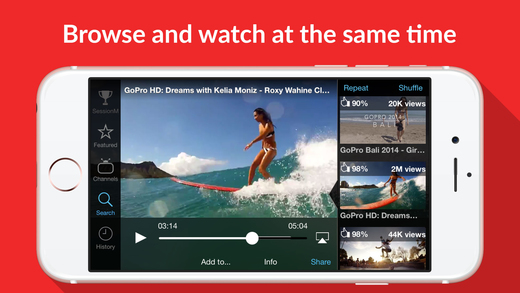 Normally $0.99.
Tube for YouTube is the critically acclaimed new app for YouTube. Watch YouTube like never before thanks to Tube's unique browse while watching in fullscreen feature.

***** AppAdvice – Today's Best App: "If you're looking for an experience that is better than the official YouTube app, then look no further."
***** CNET: "Gives you a more complete (and entertaining) YouTube experience by letting you "channel surf" while the current video plays… Take that, Google!"

Tube is the perfect way to discover and enjoy great new videos on the go or relaxing at home.

Some of the awesome features:
– Browse search results, featured videos and playlists while watching in full screen
– Flat single-screen navigation enables easy/fast access to your favorite features with a single tap
– Gorgeous iOS 7 style interface
– View YouTube curated channels or sign-in with your YouTube account to access all of your Subscriptions, Playlists etc.
– Easily subscribe to new channels or add videos to your Favorites and Watch Later list.
– Filter searches your way with the intuitive iOS 7 style menu
– Video ratings and number of views are displayed on each video while browsing
– Easily share videos using the standard iOS 7 sharing interface

Tube provides the most immersive YouTube experience on your iPhone. Download it now to see for yourself.
Iconia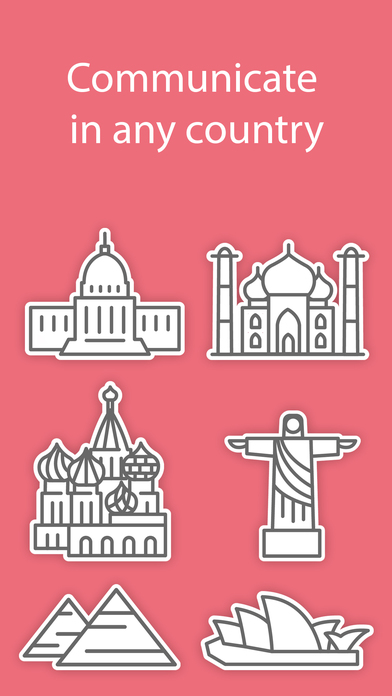 Normally $1.99.
Iconia lets you communicate in any country, even if you don't speak its language. Tap an icon, and a large icon accompanied with specific sentence will appear. Show it to the local people around you and make them understand. No more language barrier, no more frustration.

"This app will give you a hope for the best" – sspai.com

Iconia lets you communicate in any country by its 100+ icons. The icons are related to common traveller needs such as toilet, transportation, places, foods, beverages, also the emergency case such as hospital, ambulance, first aid, etc.

This app automatically convert an icon into a request sentences or questions. The request sentences and the questions are based on the icon you have chosen. It would be like :

– Where is the toilet?
– Where is the hospital?
– I need a taxi
– I need a shirt
– I want chocolate
– I want pizza

You can change the local language, so the request sentences and questions will appear in the chosen local language.

Supported languages : English, French, Spanish, Italian, Russian, Indonesian, Japanese, Chinese, Korean, German, Dutch. (The other languages will be available soon)

Iconia does not require an internet connection. You can use it wherever you are, even on the highest mountain or in the remote area.

Pay once, use forever + free new icons on every future updates!!

Happy traveling!!
Easy Spending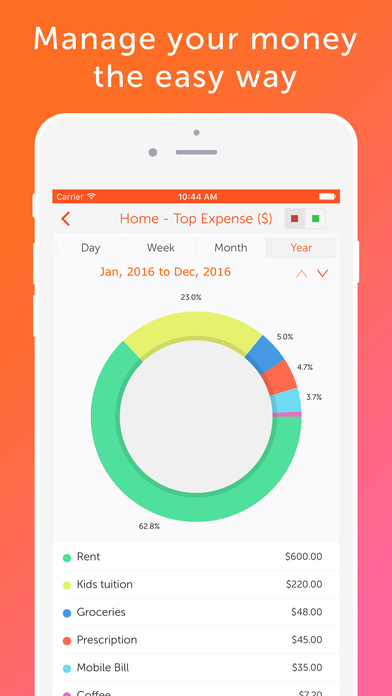 Normally $1.99.
*** Over a Million satisfied users of our apps ***
See where your money goes and take control of where to spend your money effectively using the simple and yet powerful money management App on iOS.

The Easy Spending expense tracker, is the most powerful and convenient daily money management App on the GO for iPhone and iPad, that neatly tracks all your cash flow between different accounts that you can budget, and is an easy to use App on a daily basis.

It is now, all the more secure, with the addition of Automatic Backup Service as part of its In-App purchase. With this feature you never have to worry about losing valuable financial data, either through accidental deletion or change of device. You can restore it on any device with this App installed.

Comes with easy gestures with convenient layout and clutter free interface, with large fonts, well spaced layouts for easy viewing and readability.

Great for maintaining monthly recurring bills with reminders, it has the convenience of an Finance Tracker and BILL reminders at one place.

HIGHLIGHTS

@ Never loose your valuable financial data with the All new Automatic Backup Service, (available as an In-App purchase)

@ Excellent and seamless cloud sync of all your transaction data. (available as an In-App purchase)

@ BILL Reminders.

@ Recurring income/expense tracking

@ MULTIPLE ACCOUNT(S) Summary in a single screen, and nice reports.

$ Passcode LOCK.

$ Support Fortnightly transactions.

$ NOTIFICATIONS added to Default calendar for recurring transactions as an option. Using this option, NEVER forget to pay your BILL on time.

$ See future bills/payments and income using, "UPCOMING TRANSACTIONS" view.

$ Cool Search based on category and notes

$ Allows transactions to be emailed as CSV, and also uploaded to your Google Drive account

$ Store data for MANY MANY years

$ Preview comments in History while drilling down the transactions.

$ Use MULTIPLE accounts like Checking, Savings, Credit card, Cash flow, Mortgage accounts etc.

$ Preview comments in History while drilling down the transactions.
Alias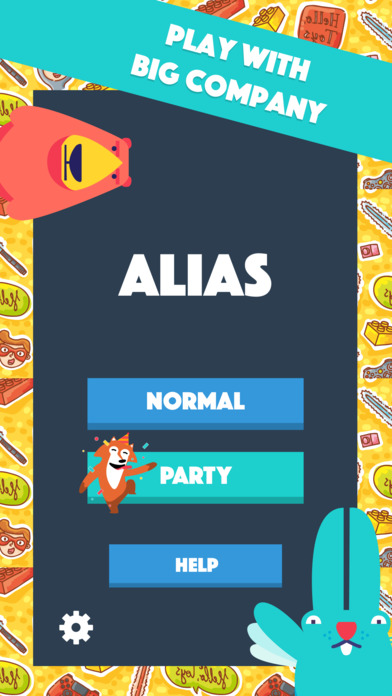 Normally $0.99.
'Say alias' is a classic game for the cheerful company, which will allow to have a jolly time with friends or at a party. The app greatly simplifies the gameplay, eliminating the need for special attributes and a prepared room.
In 'Say alias' game your team needs to explain in other words the word being guessed. The more words the team will guess for the allowed time period, the more points it will get. While explaining the word, you can use synonyms and antonyms, the most important thing is not to use cognate words.
The game also has the 'Party' mode, which will make your evening even more cheerful. In this mode, famous people and well-known characters are added, while explaining of which you will need to perform certain actions.
The game 'Say alias' includes more than 3000 words and phrases, develops imagination and vocabulary, improves oral speech, teaches to articulate one's thoughts.
Yabb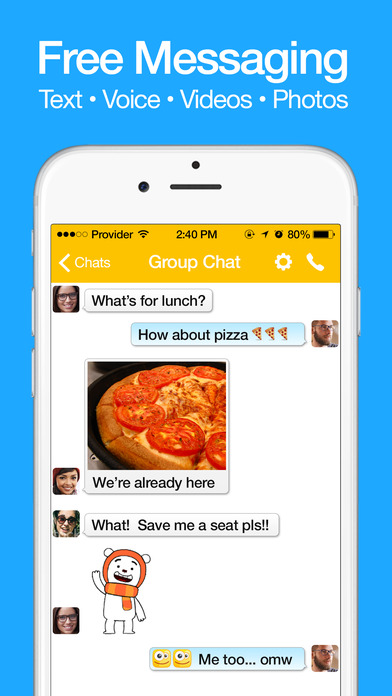 "Monkey Stickers" in-app purchase normally $0.99, currently free.
Yabb Messenger is a free Text messaging and International Call service that keeps you in touch with your friends and family. Now you can text, send pictures, voice messages and videos from anywhere for free!

You no longer need to pay to call or text, send pictures or emoticons to your friends and family. Yabb Messenger lets you text and share over 3G, 4G and even Wi-Fi, all for free. Join the worldwide Yabb network to connect and share with those who matter.

* Message and call with friends for free!

* Send pictures, maps, voice messages, emoticons, animations, stickers, texts and Youtube videos

* Tons of emoticons and animations to share with friends and family

* Auto-sync your contacts to see which friends are already on Yabb

* Add who ever you like to Yabb through Facebook, email or SMS right from the app

* Earn Badges for using Yabb

* Customize your chat background with your own photo background

* Edit the photos you share with multiple filters and effects

* Send voice messages

* Group Chat – Chat to more than 100 people at a time

Yabb offers unique features that give you new ways to send messages, texts, pictures and videos with your friends and family!

* Send a "Shout Out!" to an unlimited number of Yabb Users. Unlike a group chat or text, recipients of your message can't see others you sent the same message to and can only reply to you.

* Youtube features let you search for and send a Youtube video within the app

* "Whisper" feature lets you send texts, photos, videos, maps and voice messages that disappear a few seconds after they're received. While Snapchat lets you send only photos, Whisper let's you send anything!

*Share your locations and maps with other Yabbers

* Share contacts with other Yabbers

* Unlimited number of chat groups let all members of the group chat, share photos and text other members of the group in real time. Up to 100 people in each group.

*Edit the group chat admins that change the icon/name of the group

* Change the status of the group chat even after it's created (public/private)

* Status notifications let your friends know what you're up to

* Push notifications make sure that you never miss a picture, emoticon or text from your friends

* Like photos and text messages

* Reply to messages with history so that the recipient knows which message you are replying to. Very useful for large groups chats!

* Tired of the blue Yabb interface? Change the color of the Yabb interface with a few clicks.
With plenty of unique features and users all around the world, Yabb Messenger is the best way to socialize, regardless of where you are. Quit paying just to chat with friends. Download Yabb Messenger and start Yabbing today!
Nimian Legends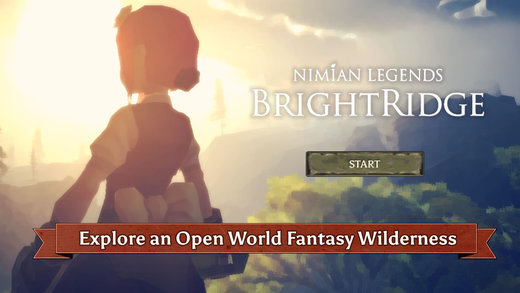 Normally $1.99.
EXPLORE A BEAUTIFUL OPEN WORLD FANTASY WILDERNESS
Run, swim and fly through glistening waterfalls and rivers, overgrown forests, sky-high mountains and ancient dungeons. Shape change into powerful dragons, soaring eagles, quick-footed deer and more. Download BrightRidge today – on sale for a limited time!

I am a solo indie developer working on BrightRidge and it is a game from my heart. I enjoyed creating this world and I hope you enjoy exploring it:)

EXPLORE AND STORY MODES
Ready for adventure? The Ballad of BrightRidge and Love & Tin are two magical adventures in Story Mode. Or choose Explore mode and experience BrightRidge without quests or enemies. Can you find the ancient whale that swims the oceans? Or the hidden ruins that dot the land?

SHAPE CHANGE POWERS
Unlock the power to change into several species and explore BrightRidge from a new perspective. Soar through the sky as a golden eagle or a winged dragon. Run through the forests and a wily fox or dashing deer. Barge through the land as a towering Tree Ent and flutter peacefully among the flowers as a delicate butterfly (a fan favourite!).

PHOTO MODE
Become a nature photographer and take and save beautiful pictures of this gorgeous and vast landscape. Will you photograph an elusive deer drinking by the river? Or perhaps capture a golden sunset amid ancient ruins? Need help hunting the animals down? Use your Spirit View to magically track animals, each with their own habitat and behavior.

CUSTOMIZE YOUR WORLD
Extensive options let you customize almost anything at anytime. Change time of day, turn on Watercolor mode and experience a living painting, add effects and filters and more. On newer devices you can turn up the detail for an even more beautiful and immersive experience.

LEGENDS AND LORE
Legend Spots dot the land waiting to be discovered. Each one tells a bit about the people, places and history of BrightRidge. Or visit the cozy halls of BrightRidge Inn, sit by the fireplace, dance with the guests, or listen to their stories.

DYNAMIC WEATHER AND DAY/NIGHT CYCLE
It's all here. Rainstorms, lightning and thunder, light breezes and gusting wind, and quiet snowfalls. Or use the options to change the weather on the fly.

RELAX AND EXPLORE
There's no rush. Feeling panic, anxiety or stress? Choose Explore Mode, breathe, and explore the wild rivers, valleys and waterfalls of BrightRidge at your own pace.

FULL GAME
+ No Ads
+ No In-Game Purchases

UPDATES
Each BrightRidge update brings new features and improvements for free
NOIZ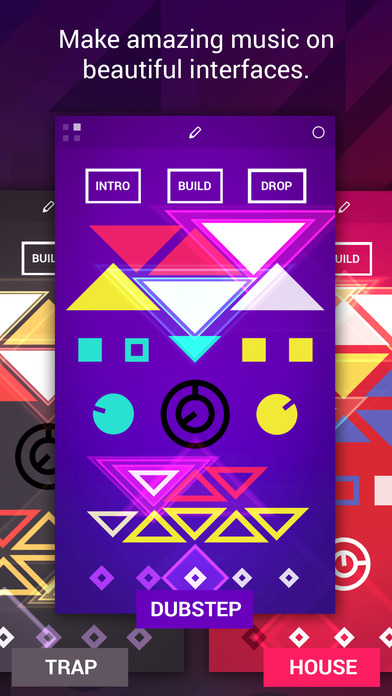 Normally $0.99.
*** Snapchat App of The Day – "A wonderfully visual way of making music on your iPhone." ***

NOIZ re-imagines how you make music. No longer do you need years of training or a multimillion dollar studio to produce a dance-floor hit. NOIZ gives everyone the power to create amazing music.

NOIZ turns music production on its head. Moving away from the typical static 'multi-track' approach, NOIZ provides unique graphical interfaces dubbed 'Surfaces' that let players compose and jam out their music in real time. Using a combination of beats, loops, effects and other musical concepts, each interface exposes the DNA of a genre which can then be re-interpreted and performed by the user.

◆ Compose music in real-time ◆
Touch and drag shapes on the beautiful graphic interfaces to trigger beats, fills and effects to create dramatic drops and dynamic build ups.

◆ Build your masterpiece ◆
Choose a style and get jamming. Use Edit Mode to record phat basslines and epic beats. Change up the songs tempo and key to suit any style.

◆ Record & share your tracks ◆
Once you've finished your composition, record your track, add a title, artwork and share it with your friends and other producers.

◆ Discover upcoming producers ◆
Use the Stream to listen to tracks by new producers and connect with them through the NOIZ network.

*** iPhone 5, iPad 4, iPad mini 2 and above recommended for best performance ***
PhotoTangler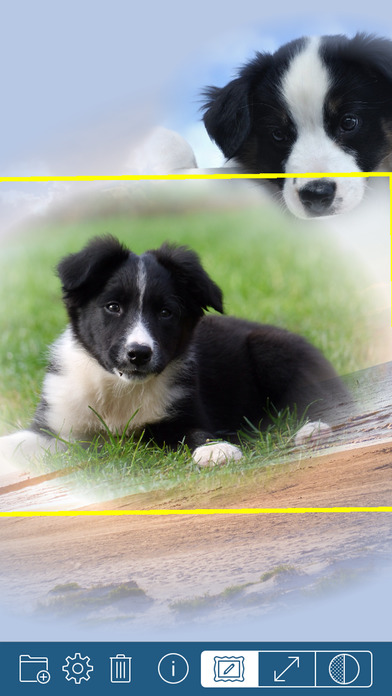 Normally $2.99.
PhotoTangler Collage Maker is a powerful image app that instantly turns your favorite photos into beautiful collages. It allows you to blend them together in unique and creative ways. It's easy, fun, and the results look like magic! Just drop photos on the canvas, and watch PhotoTangler seamlessly blend them together with any other photos nearby. Anyone can get gorgeous, professional looking results, even with no graphics experience!

Unlike many collage makers out there, PhotoTangler does the hard work behind instantly blending and merging photos together for you. Instead of getting caught up learning grueling technical details, you can focus your time and energy on making gorgeous photo projects! Whether you're using it for stunning social media pictures, general artwork, digital scrapbooking, to make a quick gift for a friend of family member, or even as a marketing tool for your business, the quick, high-quality results from this app will surely impress. PhotoTangler is a unique, easy and exciting solution to instantly merge photos into impressive collages. Visit http://www.phototangler.com
Emojify
Normally $1.99.
Add your personal touch to messages by making your very own emojis.

Feeling kinda sick and tired of the typical yellow emojis? We're here to change that. Emojify helps you generate a combination of over 2 million faces while keeping your favorite 'hearty eyes' or 'facepalm' reactions (We know you love them).

Now, let's get on it. Time to emojify yourself (or you know — your bestie, boyfriend or girlfriend). All you need is your imagination.

Don't be shy, come say hi…
COOK + CURE
Normally $3.99.
Cook + Cure finds you quality nutrition + natural health information tailored exactly to you. It's like having your own team of health experts right in your pocket, giving you the what, why, and how to eat healthy.

Cook + Cure is the first of its kind, personalized, interactive health library with an ever-growing database of common health concerns, health goals, and dietary preferences that combine to create your unique health profile.

Find information on the foods, herbs, supplements, natural remedies, recipes, and lifestyle practices that are known to be best for you and your unique needs.

We're all different. We each have our own unique set of health concerns, health goals, and dietary preferences. Cook + Cure is the first holistic health app that takes all of those factors into account to meet your particular needs. This is nutrition made easy and simple.

The information comes from qualified health professionals you can trust (including nutritionists, herbalists, naturopaths and more), many of whom are experts in their field and who are passionate about sharing their specialized knowledge with you and your family. You'll find the latest evidence-based info as well as recommendations some of the most ancient traditional disciplines – Chinese Medicine and Ayurveda.

Cook + Cure is your recipe for health!

• • • FULLY TAILORED FEATURES • • •

• Nutrition Recommendations + Food Warnings •
Find out which foods are known to be the best and worst for your unique profile.

• Supplements + Natural Remedies •
Find supplements + natural remedies that are recommended for your concerns and read user reviews and see what worked for other people.

• Healthy Recipes •
Browse recipes that use the healthiest ingredients for YOU! Find healthy recipes the whole family can enjoy.

• Lifestyle Practices •
Find yoga videos, meditations, EFT, binaural beats, exercises and more, tailored to your needs and goals.

• Search Function •
Not sure if you should eat that? We'll help make your decisions easier and smarter.

• Syncs With AppleHealth Tracker •
Recipes sync with AppleHealth so you can easily track your nutrient intake.

• Custom Infographic •
Export a custom infographic of the best + worst foods for their unique profile. Put it on your fridge or share information with friends and family even if they don't have the app!

• Experts from Multiple Disciplines •
Our panel of experts includes professionals in the fields of Naturopathy, Herbalism, Nutrition, Dentistry, Ayurveda and more.
• • • HEALTH CONCERNS • • •
Acid Reflux, Acne, Anemia, Anxiety, Arthritis, Breast Problems, Candida, Cellulite, Chronic Fatigue, Cold Sores, Common Cold, Constipation, Dementia, Dental Cavities, Depression, Diabetes, Eczema, Endometriosis, Flu, Fibroids, Fibromyalgia, Hangover, Heart Disease, Heavy Periods, Herpes, High Blood Pressure, High Cholesterol, Hyperthyroidism, Hypothyroidism, IBS, Insomnia, Lyme Disease, Menopause, Migraines, Miscarriages, MS, Osteoporosis, Ovarian Cysts, PMS, Pneumonia, Polycystic Ovary Syndrome, Pregnancy, Psoriasis, Rosacea, Shingles, UTI (Cystitis), and more.

• • • HEALTH GOALS • • •
Anti-Aging, Brain Boost, Build Lean Muscle, Detox, Healthy Kids, Libido Lift, Radiant Skin, Weight Loss and more.

• • • DIET PREFERENCES • • •
Dairy-Free, Gluten-free, Low Sugar, Paleo, Vegan, Vegetarian and more.

• • • DON'T SEE YOUR HEALTH CONCERNS? • • •
Feel free to contact us to request we add your health concern. We're constantly expanding our database and we listen to our users to decide which health concerns to include next!
Cook + Cure
http://www.cookandcure.com
noPhone Hour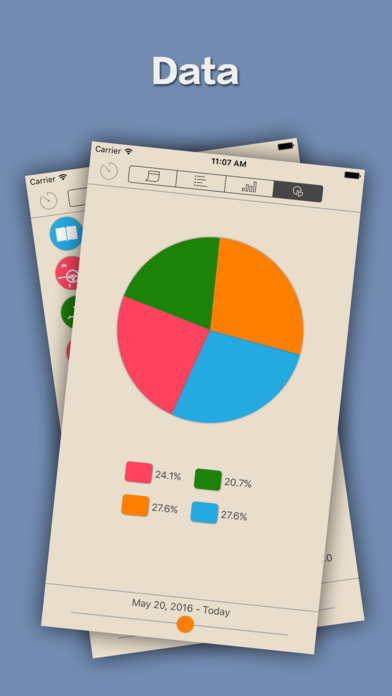 Normally $0.99.
There are so many things more important than mobile phone in our lives. So, when necessary, please lay aside it and concentrate on what you are doing.

・ This app encourages you to lay aside mobile phone and concentrate on what you are doing. You can set the time (one or half an hour), and briefly record what you've done at the end of the time. Day by day, will cultivate healthy habit of using mobile phone.
・ No limit to the functions of mobile phone, such as calls and texts. Putting your phone on silent mode is a good suggestion during the "noPhone Hour".
・ There are six themes, with the growth of the "noPhone Hour" number, one by one to unlock.
・ With iCloud, it's easy to transfer your data to a new iPhone.
・ No ads.