It's Valentine's Day, which is typically a very stressful day. If you're single, you spend the day wishing you had someone to share your life with. If you're in a relationship, you spend the day wishing you were single. In either case, consider today's list of paid iPhone and iPad apps on sale for free to be our Valentine's Day gift to you.
These are paid iPhone and iPad apps that have been made available for free for a limited time by their developers. There is no way to tell how long they will be free. These sales could end an hour from now or a week from now — obviously, the only thing we can guarantee is that they were free at the time this post was written. If you click on a link and see a price listed next to an app instead of the word "get," it is no longer free. The sale has ended. If you download the app, you will be charged.
Love Test Meter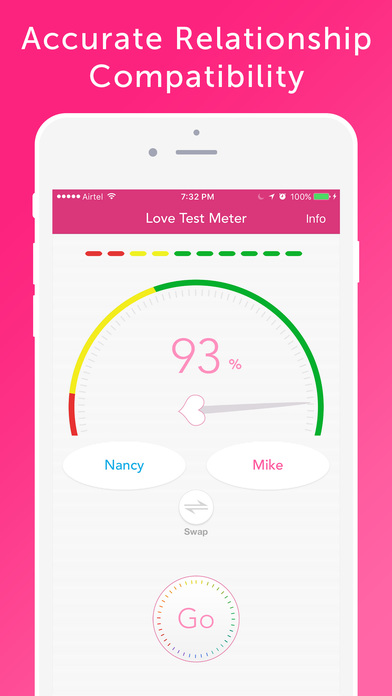 Normally $0.99.
Are you Two Best Friends and Lovers ?

Get an ** Accurate Compatibility Score **

This love calculator provides an accurate relationship compatibility score, just using the power of numbers in your name. Its uses real numerology principles using the names and how they sound, and based on each name, this compatibility score is based on ancient numerology principles.

To get an accurate compatibility score using this App, just type in your name and your partner's name and tap 'GO' to see how compatible you both are, in all walks of life. This is indicated by a test score.

The score tells you that how much each one can help the other person, or tells you how much care is present between them and also tells you if both of you are in alignment with the general life path.

Enter the name by which you are called, or most know for, rather than the full name. It can even be your NickName.

Keying in your Name on the left, will let you know how much your partner supports you, and keying in your partner's name on the left, shows how much you support your partner.

Download and have fun, you can test it on your friends too!!

*** What our users say ***

@ Scary accurate! In a good way :)
I put the same person in using nicknames as well as actual names and it gave the exact same reading. That's scary in a good way!
– byshelluva

@ Love it
App is awesome…..works good!!!!!!!
– byRodgers121212

@ Good
I love this app. Works great!!!
– byMaxuser1019
Forager
Normally $6.99.
FORAGER– THE DIET MEAL PLANNER AND TRACKER! The original diet meal planner that shows you what to eat and how much to eat. A professional meal planner in your pocket which optimizes your nutrition and leads towards the body you want fast!

Access to 6 meal plans:

– The Rapid Fat Loss Diet Meal Plan – The 30 – 90 day program designed to make the fat drip off your body fast! A simple but effective plan to lose 8-10 pounds in a month!

– The Fit Foodie Diet Meal Plan ($6.99) – No restrictions on this diet! Eat the foods you love and get the body you want!

– The Perfect Paleo Diet Meal Plan ($6.99)– The Paleo Diet Meal Plan that shows you how to go paleo right now! Shows you how to realistically go paleo and receive all the amazing benefits the paleo diet immediately!

– The Partial Paleo Diet Meal Plan ($6.99)– The Partial Paleo Meal Plan that allows for cheese and beans in your nutiriton! An easier to follow but equally effective diet when compared to the perfect paleo meal plan!

– The Vibrant Vegetarian Diet Meal Plan ($6.99)– Learn how to be a fit, healthy, and happy vegetarian starting right now! Perfect for Vegetarians who lead an active lifestyle and need balanced vegetarian meals now!

– The Vital Vegan Diet Meal Plan ($6.99) – All the amazing physical and mental benefits of a vegan diet while getting enough calories and protein to maintain your vegan diet for life!

Each meal customized to your body, health and fitness goals, and diet style:

– No matter what meals you eat at the end of each day you will reach the caloric amount based on your health goals! Simply choose the food you want and eat the amount of that food the ForagerPro tell you to and you will always be on track!

– Meal Plans based on balanced macro and micro nutrients. Each meal you eat will give you a well-rounded meal specific to the meal plan you have active and whether you want to go High-Fat or Low-Fat. All essential nutrition is calculated for calories, fats, carbs, and protein.

– Over 80+ foods in total throughout our meal plans. High Fiber, Standard Carbs, Legumes, Dietary Fats, Dairy, Vegetables, Fruits, Probiotics, Lean and High Fat Foods found throughout our meal plans. No matter the foods you have on hand you can follow our diet meal plans!

Shopping List, Supplements, Guidelines:

– Shopping List ~ Simple to use automatically generated shopping list specific to the foods that are in your diet meal plan. Always know exactly what to buy! Keep your shopping experience easy, fast, and fun with the ForagerPro grocery list.

– Supplements List ~ ForagerPro approved supplements recommendations that make your mind sharper and your body healthier. Our supplements recommendations compliment the nutrition you get from the food to optimize your health and fitness results.

– Guidelines ~ ForagerPro guides you through your diet with tips and tricks designed to make you reach your goals fast!

Why ForagerPro and not other diet meal planners and trackers?

– Your meal plans are customized to your health and fitness goals, body profile and diet style. At the end of each day you will reach the exact amount of calories to lead to towards your goals.

– ForagerPro is a flexible meal planner giving you thousands and thousands of combinations to eat so your diet will never get boring! ForagerPro supports gluten free, vegetarian, vegan, paleo, and other dietary needs.

– Keep your shopping experience easy, fast, and fun with the ForagerPro grocery list. Grocery lists available for each meal plan so you always know what to buy when at the store!

– Meal Plans based on the latest nutrition, health, and fitness science. Updated nutrition recommendations based on the latest proven trends in nutrition as to provide the most effective meal plans possible for our users.
Translator Pro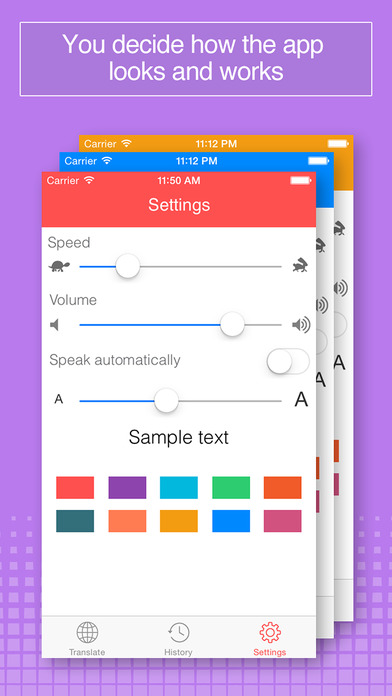 Normally $5.99.
The time is now for a complete, easy to use and elegant app that allows you to speak over 40 languages with one simple tap.
Using state of the art technologies such as machine translation and text to speech, Translator Pro is the ultimate tool that lets you speak and understand the world's major languages and many more.

:: :: KEY FEATURES :: ::

* Translate any text between 40 languages
* Share your text via email or on your social networks
* Offline text-to-speech
* Browse through your translation history offline
* Optimized for all devices including iPhone 7 and 7 Plus

Our app supports the following languages:

* Afrikaans
* Albanian
* Arabic
* Basque
* Belarusian
* Bulgarian
* Catalan
* Chinese
* Chinese (traditional)
* Croatian
* Czech
* Danish
* Dutch
* English
* Estonian
* Filipino
* Finnish
* French
* German
* Greek
* Hindi
* Hungarian
* Indonesian
* Irish
* Italian
* Japanese
* Korean
* Malay
* Norwegian
* Polish
* Portuguese
* Romanian
* Russian
* Slovak
* Spanish
* Swedish
* Thai
* Turkish
* Ukrainian
* Vietnamese

This app requires an internet connection.
Luxy Pro
Normally $19.99.
Luxy Pro is the special version of the only millionaire dating app that finds you millionaire match based on what you really care about-Luxy. Luxy is the leading luxury millionaire dating app for the wealthy singles. That's why Luxy is the most popular Millionaire Matchmaker app in most of the millionaire cities! And Luxy Pro offers you free access to 400 Luxy coins (worth $40) in the first 3 months! Plus some other privileges.

Featured on Jimmy Kimmel, CNN, ABC, CNBC, CBS, Huffington Post, Business Insider and The New York Times, to name a few.

Luxy caters to the world's elite 1%, almost half of them earn $1M+, members include CEOs, entrepreneurs, investors, beauty queens, supermodels, celebrities, pro athletes, doctors, lawyers and other elites, cause Luxy is a luxury dating club.

Just like Tinder:
-Browse and connect with millionaires nearby.
-Anonymously Swipe Right to Like other users or Swipe Left to Pass.
-Send and receive unlimited messages to your millionaire match.
Enhance your Luxy experience by joining Luxy BLACK:
-Browse profiles invisibly – only those who you have 'liked' will see your profile
-Get more cards each day – match with even more wealthy singles!
-Enjoy advanced search options and filters, such as search by location
-Send messages freely to the most beautiful women and the most wealthy men.
-Receives messages from the world's most wealthy men and women verified millionaires.

NOT A MILLIONAIRE? Don't worry!
Real Luxy users will vote you in based on your profile, once you're in you can mingle will REAL Millionaires.
Clear Translation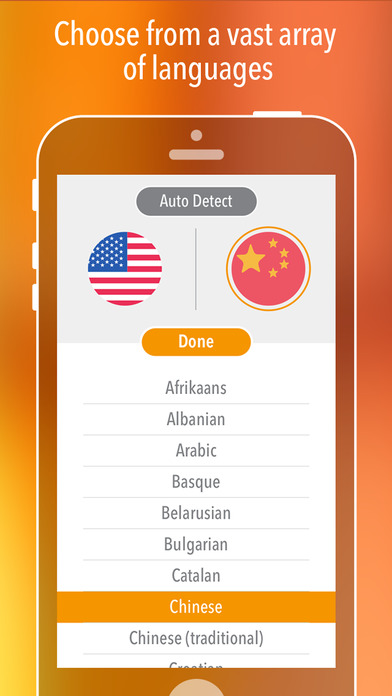 Normally $5.99.
Clear Translation provides a very simple and effective way of translating both voice and text. Its intuitive interface and impressive list of supported languages make it an amazing tool for getting accurate translations on-the-go.

:: :: MAIN FEATURES :: ::
* Translate text in 30 world languages
* Listen to your translations being read out loud
* Send your text as an email or text message
* Access your previous translations offline
* Optimized for all devices including iPhone 7 and 7 Plus

SUPPORTED LANGUAGES:
Arabic, Bulgarian, Catalan, Chinese,Czech, Danish, Dutch, English, Finnish, French, German, Greek, Hindi, Hungarian, Indonesian, Italian, Japanese, Korean, Malay, Norwegian, Polish, Portuguese, Romanian, Russian, Spanish, Swedish, Thai, Turkish, Ukrainian.

An Internet connection is required.

If you need help speaking and understanding any of the world's major languages, or if you're traveling to a country where you don't speak the native language, then this app is just what you need!
PhoneBook Pro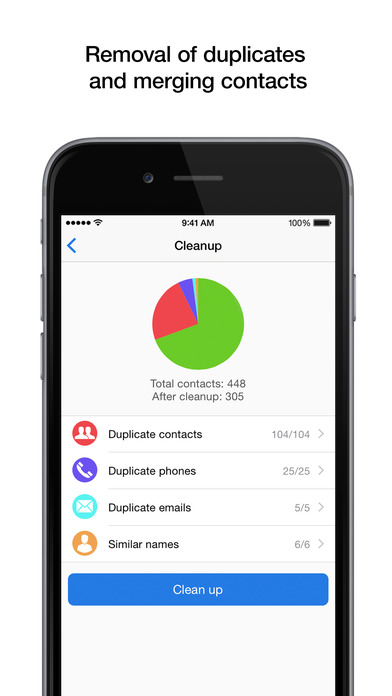 Normally $1.99.
PhoneBook Pro – it is an application to manage your contacts, that will make your address book neat and easy to use.

MAIN FEATURES
• Remove duplicates and merge contacts
• Backup and restore contacts
• Group messages and emails
• Filter contacts by any conditions
• Favorite contacts in the app and in the Notification Center

CLEANING THE CONTACTS
The app will find all the duplicate contacts, contacts with the same phone numbers or email and similar names. Before clearing you can preview result of the merging and manually select the contacts.

BACKUP
Backups can be sent by email or transferred to your computer via iTunes.
You can restore all the contacts at once, or manually selected contacts.
You can connect your Dropbox account and automatically save contacts on a schedule.

FAVORITE CONTACTS
You can bookmark the phone numbers or emails. Available the appropriate action: call, send a message or email, call by Facetime or send a message in WhatsApp.
+ Widget with your favorite contacts in Notification Center.

CONTACT MANAGEMENT
• Instantly send group text & email
• Filtering contact with any conditions
• Export contacts by Mail or in a message
• Create, edit, delete and batch delete contacts, groups and filters
• Handy organization of contacts
• Quick search
• Quick access to your own contact
• View the links and addresses on the map
FancyDays
Normally $1.99.
FancyDays helps you manage those days that matter to you and countdown to them. You will never forget those important days!
Functions & Features

– Countdown on app icon
– Notify you for upcoming events
– Passcode lock, support Touch ID
– Repeat event (annually, monthly, weekly)
– Notification center widget
– Customize background for every event
– Beautiful themes
– iCloud backup
– Support Apple Watch
– Support 3D Touch
orange time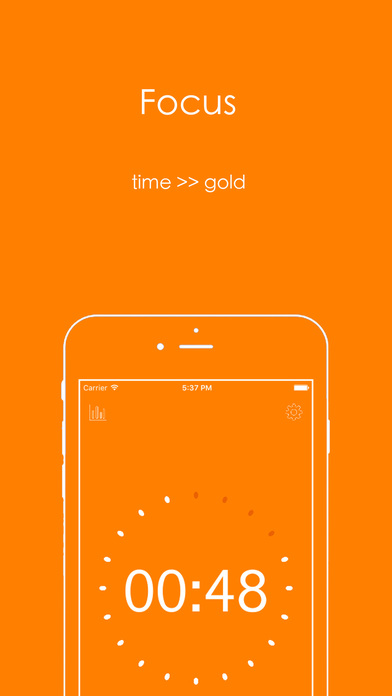 Normally $0.99.
How time flies ! No one can stop it!

Just focus in the work time.

It would lead you a better life !! Orange Time is based on tomato working(Pomodoro).

◎ time setting
focus time (don't too long)
rest time

◎ sound setting
focus BGM
rest BGM
focus over alert sound
rest over alert sound
mute

◎analyze
record your focus time add oranges.

We spent so much time to make app to let you work efficiently ,of course ,with your support, we will work hard to do better!
Slidebox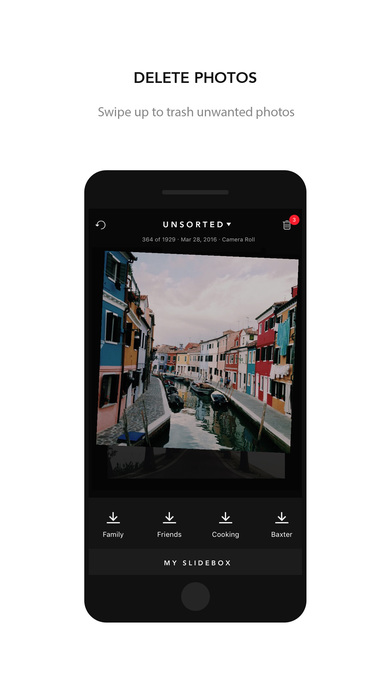 Normally $0.99.
Organize your best photos with Slidebox!

– Delete unwanted photo with a swipe
– Organize photos into an album with a tap
– Mark photo favorite by pulling it down (new!)
– Synced to your iOS Photo Library
– Enable cloud to view from all of your devices

Swipe through your photos one-by-one and quickly swipe up to trash or tap to save to an iOS album. You can finally get your photos organized!

—– Features —–

– Quickly delete photos with a swipe
– Compare similar photos by swiping back and forth
– Add a photo directly to an iOS album in iPhone's Photo Library
– Add a photo to existing iOS album (new!)
– Mark photo favorite by pulling on it (new!)
– Enable cloud to sync Favorites (free!)
– Upgrade to sync all your photos & albums
– Supports photos from iCloud Photo Library

For more information, visit: http://slidebox.co
Tock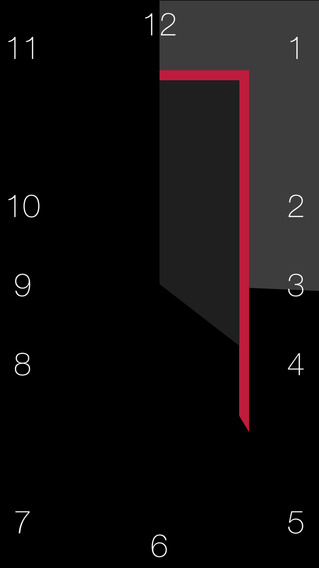 Normally $0.99.
Tock is a new way of telling the time. Instead of using hands, the time is portrayed with slices. The clock face's colour changes at night.