We closed out last week with a fantastic list of paid iPhone and iPad apps on sale for free. Well guess what: we're picking up right where we left off. Monday's post covering the day's best premium iOS apps on sale for free includes several sweet offerings like one of the best iOS games of all time (Infinity Blade II), an app that transforms any iPhone into an accurate heart rate monitor, and plenty more. But as always, these sales could end at any time so be sure to check them out as soon as you can.
These are paid iPhone and iPad apps that have been made available for free for a limited time by their developers. There is no way to tell how long they will be free. These sales could end an hour from now or a week from now — obviously, the only thing we can guarantee is that they were free at the time this post was written. If you click on a link and see a price listed next to an app instead of the word "get," it is no longer free. The sale has ended. If you download the app, you will be charged.
System Activity Monitor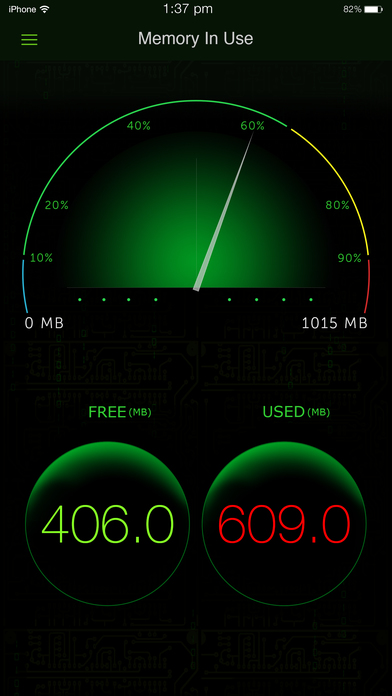 Normally $0.99.
Take a deep dive into your iPhone/iPad to see whats going on inside. System Activity Monitor App, is an iOS activity monitor that provides a unique Dashboard view for for all of iOS devices. It is the best activity monitor of its kind for iOS devices.

The app monitors iOS activity like MEMORY USAGE, BATTERY LIFE, Used Space, and device information. GREAT visuals like Dashboard view, LED indicator, 3D BAR charts, battery charging animation, LED flashing charger, battery health check, provides you a rich visual views of your iOS device internals, like you have never seen before.

$$ Over a million satisfied users of our apps $$

## Few of our user TESTIMONIALS ##
$ Way cool
This is a terrific system tracker.
– Macquest

$ Definitely get this App.!
Love the cool dashboard. Tells you what's going on in the Apple brain in your iPad or iPhone. This App rules.
– Battyguy

$ Simple App !
Great tool! Helps to keep your standby time ridiculously long and device running smoothly.
– Spader1969.

$ I have tried many products like this one and so far I keep coming back to this one.
– Markeith3000

$ System Max
The best and easiest app out there for really knowing what's happening in this little box.
– by Dkievit

The System Activity Monitor, is the most comprehensive all in one health check app. on the App store, that monitors memory usage, battery performance, device information like IP address and hardware address, and used space on the iOS device.

You can use this app to accurately monitor your battery life, monitor memory in use, and used and free space. By appropriately charging the battery using this app to full charge, you can get a good battery life.

KEY FEATURES:

1. Battery tips are shown to help save battery life while using the iPhone.

2. Tap battery to see the battery capacity for your favorite apps.

3. Shows the used and free space on your iPhone/iPod.

4. Shows the IP address acquired, and hardware address of your device.

5. Displays a long list of device information, like physical specs, hardware info, and many more.

These are the different views on the App.

Memory view:

Shows the used and free iPhone memory available as used by other apps. This is shown in an excellent speedometer animation view. Double tap home button, and see other apps in use. Close out the other apps, and see the memory being reclaimed in this app, when the speedometer shows the free memory available increase.

This has an LED indicator with BLUE, GREEN, YELLOW and RED colors indicating the severity of memory being used.

Double tap the speedometer, to see a 3D bar view of the different break up of the memory used. Like, Free, Wired, Active and Inactive memory of your iOS device.
Battery view:

This view shows the battery available for discharge, how much time to recharge to make it full, and when it is charged to FULL, displays an indication, as "FULLY CHARGED", as opposed to quick charge. It has glow panels on the top to let you know, how much battery is available. LIGHT GREEN, GREEN, and RED indicators on battery available.

Tap the battery on the fill, to show the detailed break up of battery availability for 3G talk time, browsing, videos, games etc.

Animated battery charging with current flashes inside the battery.

Space used view:

This is shown as a pie-chart that presents the used and free space available on your iOS device.

Info view:

Now it shows a lot more device information, like system information, camera information, display, hardware and physical characteristics. It shows whether you device is connected to Wi-Fi or cellular and its IP address.
Download System Activity Monitor
Infinity Blade II
Normally $6.99.
**2011 IGN "Mobile Game of the Year"**
**2012 AIAS "Mobile Game of the Year"**
**Winner of the IMGA "Excellence in Gameplay" and "Grand Prix" Awards**
**Entertainment Weekly's "Top 10 Video Games of 2011″**
**15 Perfect Scores and more than 20 Game of the Year Awards**

The award-winning Infinity Blade story continues!

IGN – 10 out of 10 – Editor's Choice
TOUCH GEN – 5 out of 5 – Editor's Choice
TOUCH ARCADE – 5 out of 5
USA TODAY – 4 out of 4
G4TV.COM – 5 out of 5
APPOLICIOUS – 5 out of 5
MODOJO – 5 out of 5
SLIDE TO PLAY – 4 out of 4
GAMESPOT – 9 out of 10 – Editor's Choice

IGN – "Infinity Blade 2 is a must own"
Touch Arcade – "An iOS Masterpiece"
INTO MOBILE – "The King of iOS Gaming Continues its Reign."
IGN – "The Perfect Sequel"
USA TODAY – "A masterful mobile epic!"

The God King has been defeated, an unlikely hero has emerged and now you must discover the truth behind the secrets of the Infinity Blade. The continuing journey of young Siris unfolds as you delve deeper into the world of the Deathless tyrants and their legion of Titans. Can you unlock all the mysteries and successfully wield the power of the Infinity Blade in this timeless swordplay adventure of champions and villains?

A Robust & Dynamic 3D World:
Explore beautiful and immersive environments that dynamically change over time during your travels and venture to exotic locations such as the Asian themed Saydhi's Estate or the medieval inspired Vault of Tears featuring multiple paths to explore.

Featuring 3 All-New Styles of Combat:
Now you can choose from multiple classes of weapons, armor and spells, each with specialized capabilities such as Dual Wielding, Two-Handed and the standard Weapon & Shield class. Learn each discipline by using Infinity Blade II's intuitive pick-up and play game play style that is easy to use, yet difficult to master!

Infinity Blade's Trademark Character Customization Evolved:
Create and forge even more powerful weapons with mystical objects you discover and collect along your journey, expanding your overall arsenal with all-new elemental powers & capabilities!

Massively Social Global Challenges:
Jump into ClashMob, an innovative new gaming experience that allows you to earn rewards by participating in massively social, asynchronous global challenges. Post your progress to Facebook and Twitter feeds and recruit friends to your own "Mob" to earn special perks, unlock new achievements, and gain rewards! Note: The ClashMob feature is free and optional and will require you to log-in via your Facebook account.

The Secrets of Your Past Revealed:
Delve deeper into the fantastical story of Infinity Blade as your journey leads you to the realm of the mysterious Deathless Saydhi and discover the truth about the Worker of Secrets and the powers he holds.

The Latest in iOS features Powered by Unreal Technology:
The definitive visual experience in mobile gaming, complete with all-new iCloud support and HDMI output.

Universal App:
Play across all supported devices – iPhone 4, iPhone 4s, iPhone 5, iPhone 5s, iPhone 5c, iPhone 6, iPhone 6 Plus, iPhone 6s, iPhone 6s Plus, iPhone SE, iPhone 7, iPhone 7 Plus, iPad 2, New iPad 3, New iPad 4, iPad Air, iPad Air 2, iPad Pro, iPad Mini, iPad Mini 2, iPad Mini 3, iPad Mini 4, iPod Touch 5, or iPod Touch 6 – for a single low price.

NOTES:
– If you are experiencing technical issues with the App, please visit the Infinity Blade II support page at: http://infinitybladegame.com/
– IMPORTANT: It is highly recommended that you upgrade your device to the latest iOS version.
– PARENTS: you can turn off In-App purchasing in the iOS settings.
– The ClashMob social networking feature is free and optional, and will require you to log-in via your Facebook account.
Charm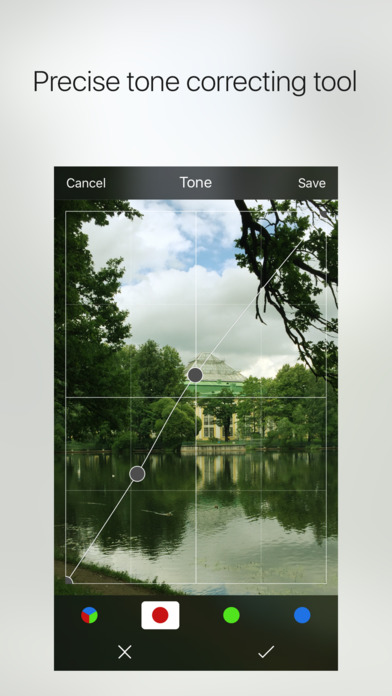 Normally $1.99.
Aren't you satisfied with filters provided by the other apps? Create your own with tools you'll find in Charm!

Tools:
– Tone curve editor
– Brightness
– Contrast
– Saturation
– Exposure
– Vignette

Features:
– About 50 sample filters
– Undo & redo in filter creating tool
– Favorite filters list
– Preserves photos metadata
Runtastic Heart Rate Monitor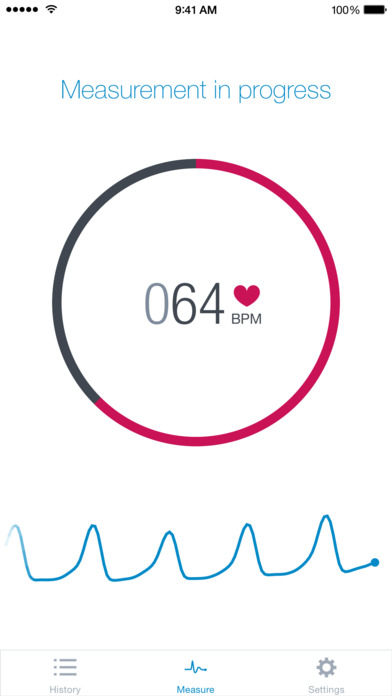 Normally $1.99.
Turn your iPhone into your personal HEART RATE MONITOR – yep, that's possible!

Everyone's maximum heart rate is different, and also our resting heart rates vary based on our age and training level. Want to know your resting heart rate or find out how fast your heart is beating after a certain fitness activity? Get Runtastic Heart Rate PRO to not only measure your pulse, but also compare different results, receive reminders for regular HR measurements and benefit from an array of additional features. Whether it's after a hard training session or before your next exam – we show you how fast your heart is beating. No extra devices necessary, all you need is your iPhone. Easy as pie, right? Go PRO today!

PRO FEATURES:
– Unlimited measurements: Determine your heart rate anytime, anywhere & as often as you like
– Use filters: Filter your measurements according to type (resting HR, pre-& post-workout HR, maximum HR)
– Graphs to monitor your progress: Monitor how your resting heart rate develops
– Reminder: Receive automatic notifications for regular HR measurements
– No ads

APP FEATURES & BENEFITS:
– Measure your heart rate with your iPhone camera
– Graphs illustrate your measurements
– Different measuring types: resting HR, pre- & post-workout HR, maximum HR
– Integration with Apple Health
– Upload your results to Runtastic.com, compare and analyze your measurements by day, week or year
– Share your HR measurements in social networks like Facebook & Twitter or via email

EASY TO USE
– Place and lightly hold your (index) finger against the back camera lens and flashlight
– Do not press too hard, otherwise blood circulation will be altered and the results could be
affected
– When using an iPhone or iPad without a flashlight, be sure to take the measurement in a well-lit area (bright daylight works best)
– Remain calm and try not to move too much during the measurement, as this can compromise measurement accuracy
– Do not measure with cold fingers when the blood circulation is poor

EFFICIENT ANALYSIS
Your resting heart rate varies depending on your age and training level. A very fit and athletic person has a lower resting HR than someone who's hardly active. Eager to know if your fitness level has improved? Measure your heart rate on a regular basis and monitor the progress of your resting heart rate.

Download the Runtastic Heart Rate PRO App today, check your heart rate regularly and show your friends how cool & calm you remain even when in a seemingly stressful situation!

WARNING: This is not a medical product.
Download Runtastic Heart Rate Monitor
RadioApp
Normally $1.99.
Easily tune in to local radio stations and to radio stations from all over the world, using a unique analog-like tuner.

• Internet Connection Required

Features:
• Unique analog-like FM/AM tuner
• Use remote control to seek stations
• Supports multiple countries at the same time
• Name of playing song when available
• Favorite stations
• Alarm clock
• Sleep timer
FlipCam PRO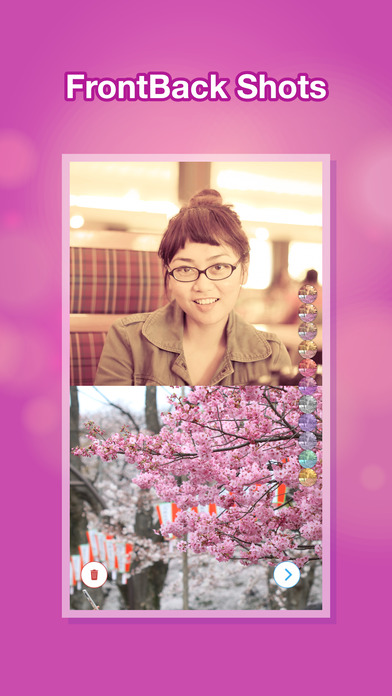 Normally $7.99.
Enjoy unwatermarked version of FlipCam!
FlipCam is a fast camera to capture the entire moment with instant front-back shots! And it uses 3D force touch pressure gestures, so you can easily and quickly capture beautiful shots, record videos, create and share PhotoBooth shots (application is still usable by all devices but without the use of force pressure)!

Features:

– Combine front & back camera shots instantly into one photo
– With 3D force pressure capable devices, capture photos & videos using force touch
– Easily create PhotoBooth moments
– Pick and choose favorite photos from your PhotoBooth moments
– Add photo & video filters to your shots
– Share on Snapchat, Instagram, Facebook, Twitter, and many more of your favorite social networks
Socium widget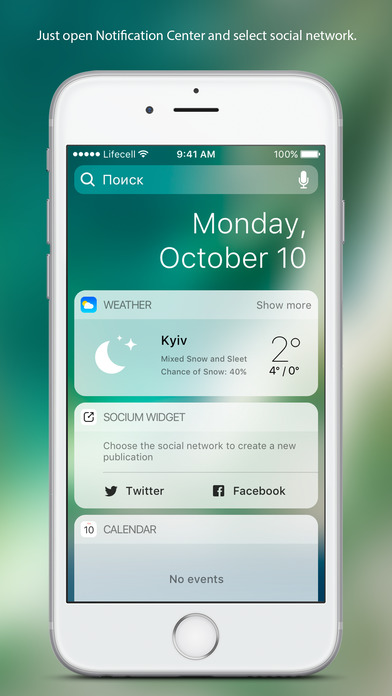 Normally $0.99.
Socium widget it's a buttons of favorite social networks right at Notification Center. Post to Twitter and Facebook from any app. Create new publication in two-tap. Just select a social network and write the post. Widget is performed in the native design of the operating system Apple, completely repeating usability and aesthetics this OS.

Follow @sociumwidget on Twitter.

If you have a moment to leave a review in the App Store we would really appreciate it.
GIFs Viewer
Normally $0.99.
This app will get all your GIFs, so you can view and share them very easily.

· View your GIFs while scrolling
· You can easily create GIFs with with your photos with Seqnce app
· No ads
· 3D Touch Peek and Pop support.
BlackCam
Normally $1.99.
BlackCam the Professional Black&White Camera

BlackCam helps you to take stunning black and white photographs with live preview

Features:
– Very simple to use
– Different colored lens filters
– Different professional conversion set filters
– Filters are shown live on camera screen
– Live contrast, brightness & exposure slider
– Add simulated film grain
– Add black vignetting
– Custom EXIF Artist Credit entry
– Export your photos to Instagram, Twitter, Facebook and email
– Outputs images in full resolution
– Add black and white filters to your existing photos