Is your bank account balance bumming you out now that we're in the heart of the holiday shopping season? Don't worry, we've got you covered with a great list of paid iPhone and iPad apps that are all on sale for free for a limited time. Hey, every dollar counts, so definitely check them out.
These are paid iPhone and iPad apps that have been made available for free for a limited time by their developers. There is no way to tell how long they will be free. These sales could end an hour from now or a week from now — obviously, the only thing we can guarantee is that they were free at the time this post was written. If you click on a link and see a price listed next to an app instead of the word "get," it is no longer free. The sale has ended. If you download the app, you will be charged.
Quick Search Browser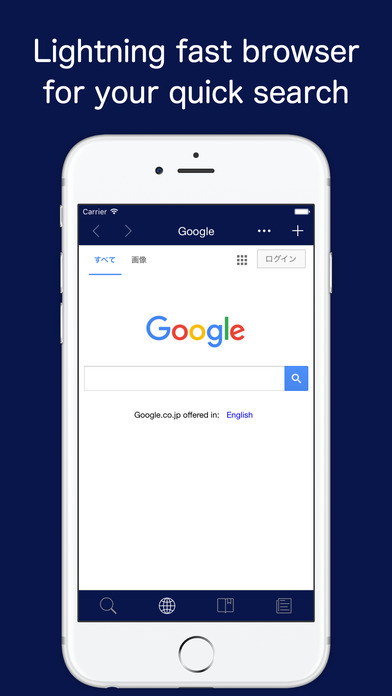 Normally $0.99.
No more wasting of your time with your slow browser!

Lightning fast browser specially tailored to search as quickly as possible!
# Features

– Light-weight web browser with a set of handy features to search as quickly as possible.

– Just double tap on the browser screen to instantly start your next search.

– Automatic keyword suggestions as you type. Just tap on a suggestion to Google it.

– Minimum input to reach your keyword. Long tap on a keyword suggestion to get new ones based on it.

– Long tap on a word on the web page to look it up directly.

– Tap [+] button to quickly add the current page to your bookmarks.

– Bookmarks, page history and search keyword history are available for your convenience.

– Compatible with iCloud. You can share your bookmarks between your iPhones and iPads.

– Fast to launch, no frustrating delays throughout your web browsing experience.
Call Blocker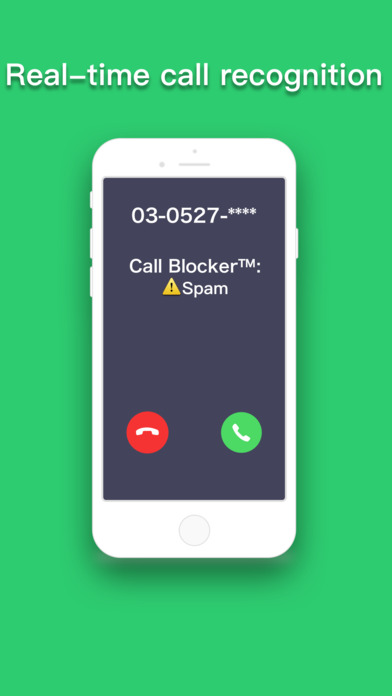 Normally $0.99.
Call Blocker™ – Block Spam・Unwanted calls

– Call Blocker™ is an application that blocks calls you want to block.

Main features:
– It is possible to block calls by easily adding the Spam Calls and Unwanted Calls to the block list unlimitedly.
– Block spam mail (SMS / MMS) Or Unwanted messages.
– You can pause the rejected phone and restart it.
– We support 239 countries and regions all over the world.
– You can check blocked calls at "Phone->Recents".
– Report spam phone number and communicate with everyone.

Instructions for use
– Download, launch the Call Blocker™.
– Let's move of a mobile phone to the "Settings".
– Let's choose the "Phone" from the settings.
– Let's choose the "Incoming rejection setting and called ID" from the phone.
– Let's to enable it to find a Call Blocker™.
– Let's complete return to the Call Blocker™.
Cubway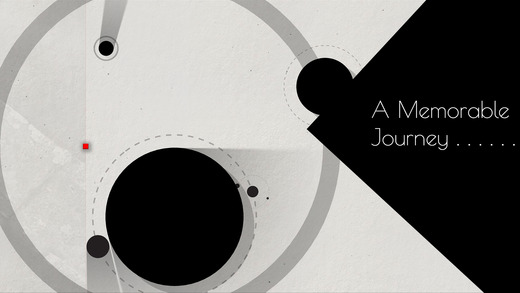 Normally $2.99.
Cubway is a journey with an abstract story of lifecycle of rebirth, called Samsara. Guide the cube through the long way full of dangers and difficulties, visit many interesting and mysterious places.

Mechanics of the game are concentrated around different types of interaction with the obstacles. Some of them are: finding correct spot to overcome the obstacles, blowing them, correct timing of your movement, avoiding dangers, changing your movement directions by the switchers and many more.

All this is accompanied by beautiful background arts that tell an abstract story, unique animations, minimalistic graphics, different astonishing effects, and relaxing ambient.

• 55 different levels
• 3 Alternative Endings
• Several game mechanics
• Elegant and stylish design
• A lot of obstacles and unique animations
• Astonishing effects of rain, slow motion, change of day and night and many others
• Atmospheric ambient by the Composer SiJ
Secret Calculator
Normally $1.99.
[Secret Calculator] enables you to hide your secret still photos, vidoes, GIFs and even Live Photos behind working calculator. It provides the perfect privacy with passcode, double protection(touch ID and pattern lock) and decoy mode.

It is the first and the only app which supports secret GIFs and Live Photos on the App Store.

It is also the only app which enables you to add secret photos from any other apps (like Photos, Tumblr, Twitter, Instagram) through iOS share extension.
• Hide photos behind working calculator
• Protect with 4 digit passcode
• Double protection using Touch ID or pattern lock
• Supports decoy mode – You are always safe!
• Integrated support for still photo, video, gif and even Live Photo!
• Add secret photos from Camera Roll, iTunes file sharing, url and clipboard
• Add secret photos using iOS share extension. For instance, add photos from iOS photos app directly
• Browse and manage photos by category(All, Still Photos, Vidoes, Live Photos, GIFs, Favorites)
• Browse and manage photos by your own album
• Browse photos by date
• Supprots favorite photos
• Full screen view and play
• Export to Camera Roll and iTunes file sharing
• Share to SNS and copy to other apps
• Supports portrait and landscape mode
• Supports iPad split view
Linia
Normally $3.99.
Linia is a colorful puzzle game that mixes a relaxing atmosphere with brain melting challenges.
In Linia, you create color sequences by tracing a line connecting coloured shapes. Sounds easy enough, right? Not quite. Imagine when colors are running around, revolving, hiding, changing shape and doing everything they can to avoid being caught by your line. It will take skill and sense of rhythm to get the sequence right. Are you up for the challenge?

FEATURES

– Original gameplay
– More than 80 unique and colorful levels and…
– …new levels released with future updates
– Game progress saved to the cloud
– Achievements!
– A little surprise if you complete all levels
MovieTrailer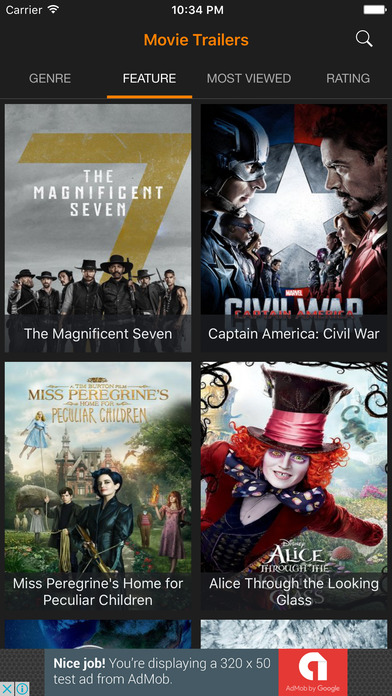 Normally $0.99.
View the latest movie trailers for many current and upcoming releases. Many trailers are available in high-quality HD, iPod, and iPhone versions.
Feelca Colors
Normally $0.99.
Feelca Colors adds more sense of the colors to your photos. Select between a 24 or 36 exposure film and then take a picture to gain the photo qualities of a film camera.

The app also delivers the full experience of using a film camera from shooting pictures to printing photos. Your films are organized and you can add short titles or captions to your polaroid-like photos for easy sharing with your friends.

• Tap the Shutter button to take a photo ( Long press for timer )
• Give the photo a title or leave a short comment
• Share your memorable photos with a short message
Documentary Channel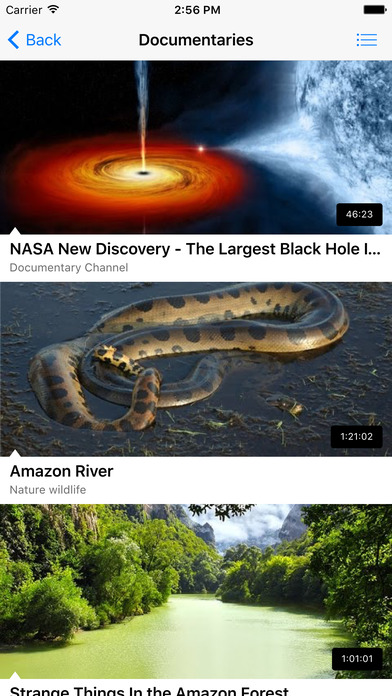 Normally $0.99.
This app is divided into categories (history, technology, countries, science, animals, people, mystery and many more), which allows to filter thematic topics. A lot of important documentaries from 2015 to 2016 are included.

Brain TV provides over a thousand documentaries which will be played from Youtube.
The reports are carefully selected and regularly updated.
There is a possibility that some Youtube-Videos are banned in certain countries.
TaskOrganizer
Normally $0.99.
TaskOrganizer – App with a new approach to the management of tasks lists.

The possibility of dividing tasks lists into various areas will help you to sort all your tasks and easily get access to them. For each area, you can give a rate of the current situation, set an icon and choose a colour.

Making up collections of tasks, you can separately keep and work with the tasks for the day, month, year and even with aims for a whole life. With the help of the project settings, you can set your own collections you need.

The most simple function of a random choice of the next task will help you to do more tasks daily. The app allows you to make a choice from all the tasks or from the tasks with pointed priority.

Key Features:
– Customizable areas
– Unlimited set of collections tasks
– Multiple projects
– "Accelerator productivity"
– Setting priorities for the task
– Adding tags for task
– Percentage of each area
– Percentage of all the collection on the whole
– Pleasant not boring interface with a coloured circle in the center.
Split Lab Collage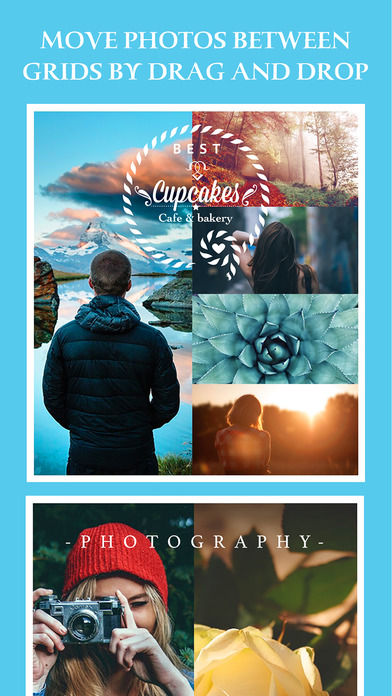 Normally $1.99.
Split Lab Collage is a powerful collage maker and photo editor for you to create amazing collages using your photos, fun stickers, text with cool fonts.

FEATURES
– All kinds of classical collage frame
– Add labels to your images and photo editor
– Apply scores of effects to individual photo
– Add stickers and labels to the photos
– High Resolution output

Dozens of templates:
More than 185 classic layout, Support creating photo collages which can contain up to 10 photos.

Enhanced editing
Freely rotate, freely zoom in & out, and freely move photos in the collages.

Stylish text:
More than 175 fonts available. Allows a wide range of editing options: rotate, scale, change color, add multiple texts.

Creative Cute stickers:
Choose from 600 stickers to spice up your photos.

Artistic filters
More a 165 are available. These special effects can be applied both globally and individually on your photos.

Start making your own stunning collages now!