If you purchase an independently reviewed product or service through a link on our website, we may receive an affiliate commission. Learn more.
You've waited long enough for Thursday's list of the best paid iPhone and iPad apps on sale for free, and now it's finally here. Don't worry, it was worth the wait. We've got some awesome apps lined up for you that we found after digging through more than a hundred different paid apps on sale, but remember that these discounts could vanish at any time so be sure to check them out as soon as you can.
These are paid iPhone and iPad apps that have been made available for free for a limited time by their developers. There is no way to tell how long they will be free. These sales could end an hour from now or a week from now — obviously, the only thing we can guarantee is that they were free at the time this post was written. If you click on a link and see a price listed next to an app instead of the word "get," it is no longer free. The sale has ended. If you download the app, you will be charged.
Castaway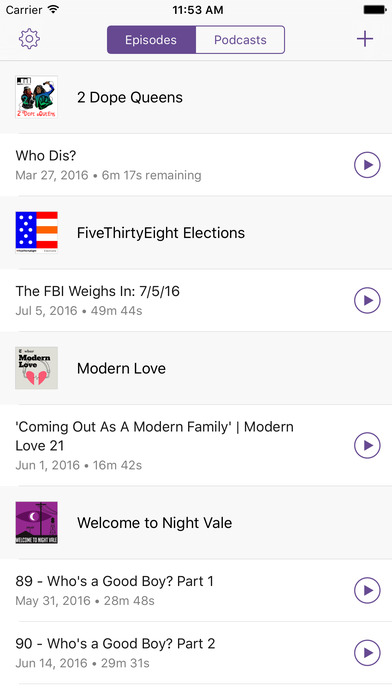 Normally $1.99.
Castaway is a minimalist podcast app for playing and managing audio podcasts.

Features:
– Browse podcasts by what's popular, by podcast networks, or search for podcasts by name or author.
– Subscribe to your favorite podcasts or listen to individual episodes from the directory without the need to subscribe to the entire podcast.
– Supports streaming new episodes, as well as downloading episodes locally to your device.
– Utilizes background refresh to ensure that your podcasts are always up to date.
– Receive notifications when new episodes are available for listening.
– New episodes download automatically in the background for you. If you prefer to stream new episodes, you can disable automatic downloads.
– Save your favorite episodes, so that you'll always have them available for repeat listens.
– Adjustable playback rate that can be configured globally as well as per podcast.
Sense
Normally $4.99.
Sense is the easy way to keep track of everything in your life!
It's the ultimate pocket diary. Keep information secure and locked away safely from everyone. Fully password protected and touch ID capable!
Everything you want to remember and keep secure can go directly into Sense. Fully synced with Dropbox and all other major storage platforms!

Simplify Life with Sense!

100% FREE AFTER PURCHASE!
NO IN APP PURCHASES OR ADVERTISINGS!

#SENSE is here.
Photosets Pro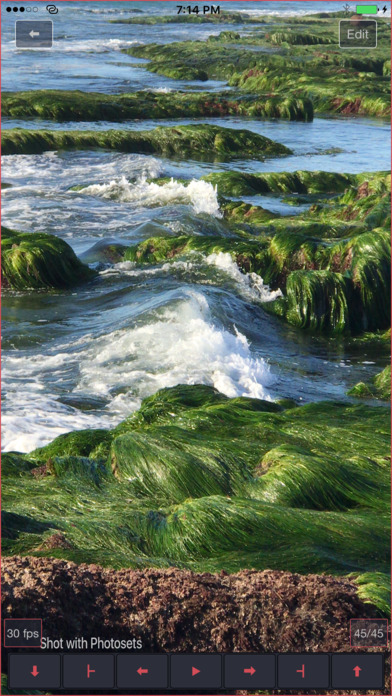 Normally $0.99.
Photosets is the most-advanced Motion Photography mobile app available … it is also the most-advanced Wide Color "capture" mobile app available … soon, both of those facts will become widely-known … until then, relish Photosets, knowing full-well that you are ahead of the curve ! … within just a month or two from now (Tues 12/27/2016), most will have either used or heard of Photosets.

Photosets' in-app Camera is intended for Wide Color Motion Photography & Motion Photoshoot applications, and produces Wide Color Motion Photosets (thus the app name, Photosets).

A singular Motion Photoset is simply a set of photos, intended to capture "the motion" of your photo subject.

When you hit the camera's Start button, Photosets will typically capture up-to 30 photos per Burst (or up-to 45 photos per Burst, if you have an iPhone 7 Plus) … note that each captured photo will have a resolution of 8 Mpx … note also that if you're using an Apple mobile device with a 12 Mpx image sensor, all Zoomed-In capture photos will have 24% higher quality than if captured with an 8 Mpx image sensor !

Photosets' in-app Editor allows you to select (& tag) up-to five of your favorite Motion Photos from each Motion Photoset … simply hit the Star button (to activate), then the Apply button (to move the marker), and then the Save button, "for each" Motion Photo you intend to tag … if you screw-up, simply hit the Reset button; this will remove all of the tags for the selected photoset.

When you (later) Share and/or Export, the Motion Photos you tagged (earlier) will be sent with the companion, auto-generated (Slow Motion) Video (generated from the full Motion Photoset).

Because Photosets applies "tags" to a photo's metadata (EXIF User Comment, to be precise), you can completely separate the Editing from the Sharing and/or Exporting.

Before using Photosets, we highly recommend you briefly review ALL of the options & descriptions in the Photosets section of your Settings app … doing so will provide you with a nice Overview of how the app is sectioned, and all of it's capabilities.

If your particular Apple mobile device does NOT include support for Wide Color "capture," you can still use ALL of the features and 95% of the capabilities of Photosets … the ONLY thing you won't have access to is the Wide Color support … however, you'll be learning how to use Photosets, the most-innovative & most-advanced Wide Color mobile app on the market, so you'll be Ready whenever you upgrade to a Wide Color-enabled iPhone or iPad !

For a nice overview of Photosets, please see our two published articles on our "Shot with Photosets" channel, on the Apple News app (on your Apple mobile device).

For additional information, please see both the Home & News pages on our website.
Warp Shift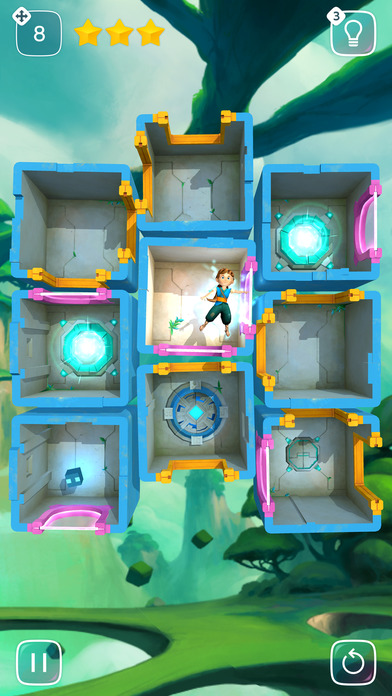 Normally $2.99.
Warp Shift is a unique puzzle game set in a mysterious world. AppSpy says that it "is well-balanced and gorgeous to look at and filled to the brim with innovative twists and new ideas."

# # # THE MEDIA LOVES WARP SHIFT # # #

► "Warp Shift certainly sits in the same bracket as Monument Valley." (PocketGamer)
► "Warp Shift is a leap ahead of any puzzle game we've ever reviewed." (Edamame Reviews)
► "It is well-balanced and gorgeous to look at and filled to the brim with innovative twists and new ideas." (AppSpy)
► "A mobile game that fans of Monument Valley will enjoy." (Golem)
► "Warp Shift is genuinely refreshing." (Gamezebo)
► "Warp Shift is more of an adventure than a standard puzzle app." (Common Sense Media)
► "Warp Shift is absolutely gorgeous." (AppAdvice)
► "A must for anyone who likes their games equal parts relaxing and taxing." (TapSmart)

# # # AN AUDIO-VISUAL VOYAGE THROUGH TIME AND SPACE # # #

Warp Shift is a unique puzzle game set in a mysterious world. It takes you on a marvelous journey that challenges your mind and stimulates your senses. Experience beautiful visuals, challenging puzzles and intriguing sound design.

Guide the little girl Pi and her magical companion through the maze-like confines of the enigmatic ancient chamber that keeps them trapped. Think ahead and alter your surroundings wisely to usher Pi back home – one swipe after another. Embark on an audio-visual voyage through time and space, never knowing where your next step will lead you.

# # # MIND-BOGGLING FEATURES # # #

• A work of art: Enjoy a mesmerizing game that stimulates your eyes, ears and brains
• How to get out?: Traverse maze-like environments that change at your fingertip
• A unique kind of puzzler: Alter your surroundings to open new ways
• From one realm to another: Explore 6 unique worlds with 15 levels each
• Easy of access: Reach your destination via taps and swipes
• No stress or hurry: Play to relax, escape and clear your mind

# # # JOURNEY ONWARDS… # # #

• Deep Silver FISHLABS website: http://www.dsfishlabs.com/
• ISBIT Games website: http://isbitgames.com/

# # # COSTS & REQUIREMENTS # # #

Warp Shift requires at least iOS 8 and runs on iPhone 4s (or higher), iPad 2 (or higher) and iPod touch 5G. The app contains in-app purchases. If you do not want to use them, you can disable them in your device's settings.
botbot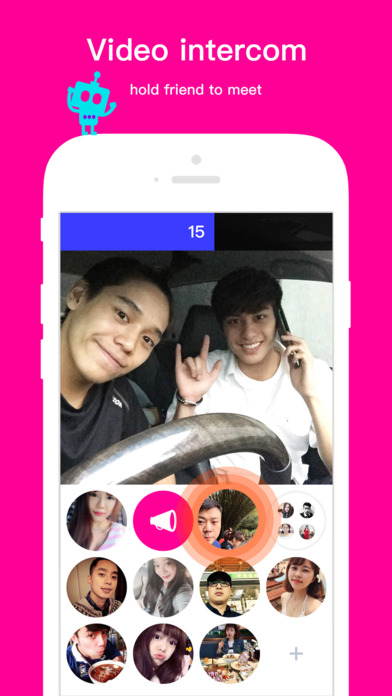 Normally $0.99.
botbot is among the first IOE Messengers. Worldwide, millions of young people already have get the first experience. In 2016, botbot ranked top NO.1 paid social network App for a couple of weeks.

2014

botbot get the angel start-up investing from Tencent co-founder Zeng Liqing and Bridge Capital;

Awarded for 360 Dandelion Plan, National winner for "entrepreneurial state" innovation competition second place;

2015-2016

Selected for Microsoft Cloud & Application Incubator Platform, visited by Microsoft global vice president Markday and CTO Gupta;

Your kind cooperation is highly appreciated, for more information please visit our website http://www.tgioe.com or install botbot App.
Draw Pad Pro 2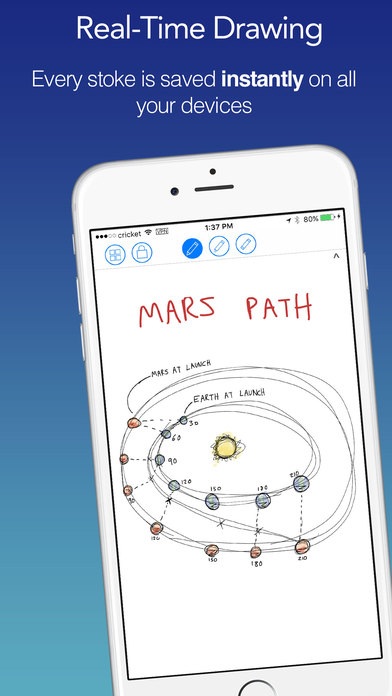 Normally $2.99.
Draw Pad Pro² is a simple yet powerful way to capture your thoughts, notes, and ideas. With a beautiful and clean interface designed for iOS 9, the app is a joy to use and easy to learn. Underneath the simplicity, Draw Pad Pro² packs powerful features. Each stroke you make is synced in real time to all your devices. Your work is organized into notebooks, with the ability to add titles to each page.

Features:
• Robust drawing engine
• Beautiful iOS 9 design
• Cloud Syncing to all your devices
• Notebooks Galore

Give Draw Pad Pro² a try today. We think you'll love it!
Neonizer
Normally $0.99.
Make everything you see illuminating neon!

You can enjoy forest of neon through the camera.

– You can use front/back camera.
– Night mode supported.
– Line/Rectangle/Circle effects supported.
– You can capture what you're seeing.
Songbot
Normally $1.99.
Songbot is a powerful tool that can search every radio station in the world for the song you want to hear. Just type in the song name or artist you want and start listening immediately. Or choose from a list of currently playing songs from your favorite genre.

No subscription fees. No ads between stations. No hidden fees or trial periods. Songbot makes tens of thousands of radio stations into one mega searchable jukebox with none of the stuff you dislike from other music apps. It even shows you the song history of your favorite FM/AM radio stations, so you can find out what you just heard.

Ultimate Song Finder
Search for a song and listen to it right now. Our songbots are actively searching over 90,000 (AM/FM/Internet) stations and finding out what they're playing in real-time. Tell your personal Songbot what you want to hear, and it'll find the station that's playing the song right now. No more waiting for your favorite song to come on.

All Your Local AM/FM Radio Stations
Songbot will give you all of your local AM/FM radio stations as well as the ones slightly further away from your radio's reception reach all in high quality. You can even enter another town's zip code to get stations playing in another city.

Listen to Today's Most Played Songs
Songbot will also list the most played songs over the last 48 hours on radio, and then let you listen to them instantly. Songbot even lists the top songs by genre, so there's something for everyone.

View a Station's Song History
Songbot lets you see all the songs you just listened to, so you can listen to them again at anytime. You can even see what was playing in the past few hours on any station and be able to start listening to any of those songs listed. It's almost like rewinding a radio station.

Play YouTube Videos with the Screen Off
Songbot not only gives you the music videos to the songs you want to hear, you can turn off the screen and continue playing the audio by simply pressing the power button twice, and then pressing Play. You can also use other apps while the audio plays in the background.

Smart Favorites
You can save the song, artist or station as part of your favorites, so you can always get to what you want with just one tap. We also keep track of your song history for you, so you can always find that song that you just heard but forgot to add to your favorites.

Find Stations Similar to Your Favorite
If you have a favorite AM/FM radio station, Songbot can help you find similar ones from around the world. The great thing is that you don't have to be near them to listen to them. Songbot connects you to them through the internet. And since it's only audio, it will use less bandwidth than listening to a song on a video website. It also doesn't have to do all that buffering that a video website would have to do. The songs play almost instantly.

Discover New Stations
Tired of the same stations you've already heard on your car radio? In Songbot 2.0, we've included premium stations. Now you can find stations that are playing music that you otherwise wouldn't find in your car stereo system. For example, perhaps you like K-Pop, Anime, or Cinematic music. Perhaps you want a station that only plays Eminem songs. We have that for you!

Radio Talk Shows and Sports Included
No matter if you're looking for Glenn Beck, Alex Jones, Rush Limbaugh, Rachel Maddow, or NPR; Songbot will find a station for you that's playing their talk show. Want to listen in on the latest game? Songbot will help you find a station that's broadcasting it live.

Advanced Recommendation Engine
Want to find other musicians similar to your favorite band? Use Songbot's advanced recommendation engine to pick out radio stations for you based on your favorite artists. Or you can just start listening to a station, and Songbot will suggest other stations to listen to that play similar music. Discover new music this way. It's also good for skipping around when a commercial comes on on your current station.
Cloak It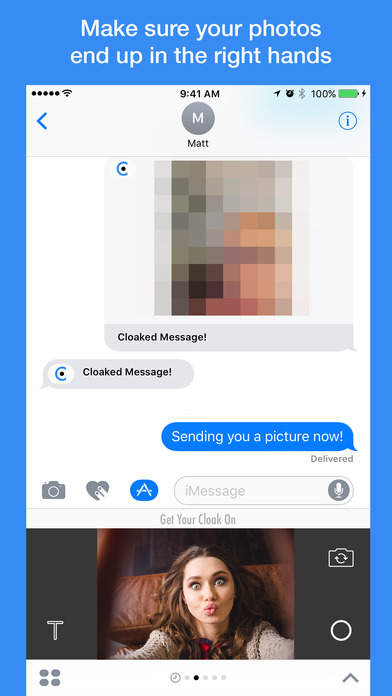 Normally $1.99.
With Cloak It – you'll never need to worry about your text messages falling into the wrong hands. Before Cloak It messages are revealed, recipients need to verify their identity using Touch ID or a Secret Code. Cloak It makes sure the person you sent your message to is actually the one opening it.

* Confidently send sensitive information through a text.

* Never worry about someone snooping through your phone and reading or seeing things they shouldn't be.

* Use Cloak It to securely send passwords, Social Security Numbers, photos, or anything else that you want to keep private.

* The Cloak It pixellated image previews will leave you hanging on the edge of your seat in anticipation.