If you purchase an independently reviewed product or service through a link on our website, we may receive an affiliate commission. Learn more.
Are you already bored with all of your presents? Did you not get any presents for Christmas or Hanukkah? Either way, we have a gift for you: a bunch of paid apps from the App Store that are temporarily on sale for free. And if these aren't enough, Apple is also selling 24 great apps for just $0.99 a piece.
These are paid iPhone and iPad apps that have been made available for free for a limited time by their developers. There is no way to tell how long they will be free. These sales could end an hour from now or a week from now — obviously, the only thing we can guarantee is that they were free at the time this post was written. If you click on a link and see a price listed next to an app instead of the word "get," it is no longer free. The sale has ended. If you download the app, you will be charged.
Anim8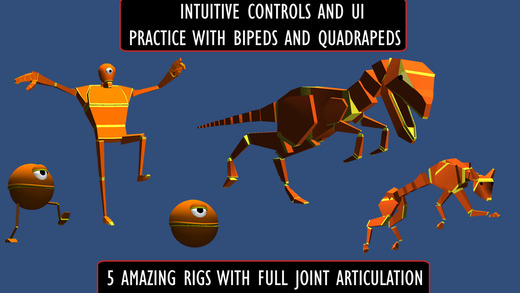 Normally $0.99.
Anim8 lets beginners and hobbyists create 3D Character Animation in a fun and intuitive manner. Animate 3D characters by posing 5 existing characters in 3D space with a simple interface and easy workflow, unlike complex and high-end softwares such as Maya or 3DS Max. Designed by professional character animators to give absolute beginners and hobbyists a plug-n-play tool to animate characters and hone their animation skills.

*Simple UI, easy learning curve.Start animating in minutes.

*Advanced articulation in all rigs lets animators create full body animation with ease.

*Drawing tool lets you sketch out your key poses on the screen.

*Onion skin feature allows you to plan out poses and timing precisely.

*Share and upload all your videos online.Facebook ,Youtube and Twitter support included.

*Characters include Bipeds,Dino and Quadraped with over 30 points of articulation.

*Lesson plans on the website and demo animations bundled in the app give teachers great course content.
Kingdom Tales 2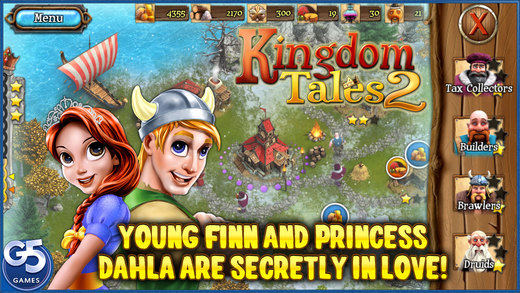 Normally $4.99.
Help young Finn reunite with his beloved Princess Dahla in this exciting time management adventure!
The only daughter of the fair King Arnor, Dahla was known throughout the land – the rising sun was no match for her beauty, nor were all the druids a match for her cleverness. Noble lords from many kingdoms begged the king for his daughter's hand, but no one was good enough for her as her heart already belonged to a skilled blacksmith named Finn. When their secret love was revealed, the king became enraged and proclaimed that only the man who proved himself most worthy in the expansion of the kingdom would earn Dahla's hand.
Join Finn's quest to make the best contribution to the expansion of King Arnor's great kingdom with the help of the king's builders and architects! Explore, gather, produce, trade, build, repair and keep the people happy in this noble mission. But watch out – the greedy Count Ohli and his spies never sleep!

● Find your way to glory through 40 exciting levels
● Explore nine picturesque locations
● Meet 11 unique characters
● Play three difficulty modes: relaxed, normal and extreme
● Enjoy HD visuals in a highly detailed environment
● Game Center Support
● iPhone 6+ Display support
Happy Goals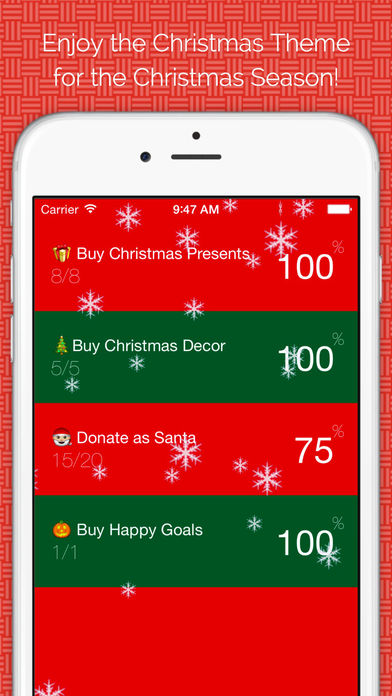 Normally $2.99.
Happy Goals – the goal of this app is simple – to help you achieve your goals!
With its simple yet elegant interface that utilizes gestures, you can track your progress in achieving your goals.
No due dates! No complex stuff! No complex screen navigation!
Just the info that you need.

FEATURES
– *NEW* 3D Touch on Home Screen for quickly adding new goals
– Can add new Goals or Habits to track
– Can edit Goals anytime (name, target value, current value, and stepper value)
– Beautiful and colorful UI
– Easily determine progress using the % display
– Utilizes gestures to perform tasks such as:
** Swipe to increase or decrease progress
** Long press on a goal then drag to reorder
** Shake to trigger edit mode
– 1 screen only, gets rid of navigation headaches!
Rhythm Repeat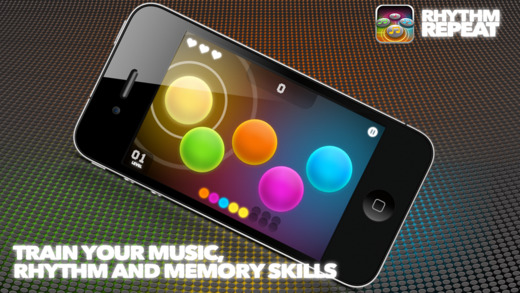 Normally $1.99.
Are you a music lover? Prepare to interact with music in a whole new way with Rhythm Repeat!
Follow the sequence of colorful buttons and repeat them in the same order. Once you miss a note – you lose a life, as soon as you lose all lives – the Game is over! After repeating 2 sequences in a row you'll be able to challenge yourself with visually stunning rhythm fever mode that will multiply your score!
Test your ability to keep up with the accelerating rhythm and enjoy the sound of your favorite instrument. With the unique music created for this game you will quickly become addicted!

Features:
– More than 300 authentic melodies and beats
– 3 difficulty levels: easy, medium, hard
– 3 musical instruments: piano, drums, guitar
– Challenging fever mode to multiply your score
– Spectacular and incredibly stylized visuals
– Game Center enabled
– Universal support for iPhone, iPod touch and iPad

Sharpen your memory and train your music skills. It's time to prove who the real Rhythm Master is!
Gymster Pro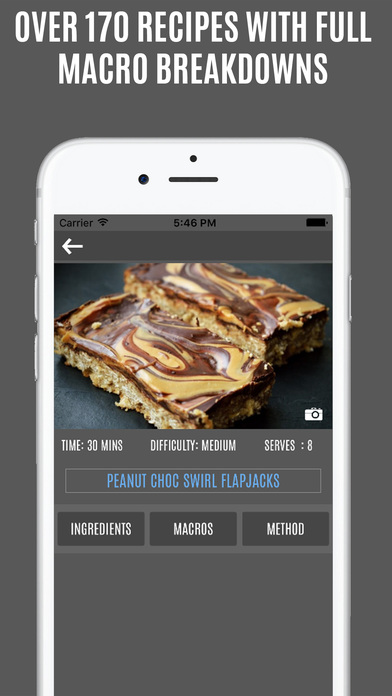 Normally $0.99.
– 2 workout modes – randomise or manual
With randomise mode simply choose the number of exercises, muscle groups to target, which gym you're at then Gymster will return totally unique workouts for you. Much like a WOD generator except based on equipment available!

– 500+ weightlifting and cardio exercises (new exercises added weekly)

– 70+ pieces of equipment to add to your gym (Updated monthly or upon request)

– 170+ IIFYM recipes with full nutritional macros breakdowns (new recipes added weekly)

– GIF tutorials

– News section with the latest articles from around the world regarding health and fitness

– Save multiple gym presets such as home gym, local gym or even body weight only gym. If you travel a lot you can even save a gym for hotels you regularly stay at.
– Updated regularly so you can rest assured that you will get value for money!

– History section for logging your workouts, the perfect exercise journal to monitor your progress – Available only on Gymster Pro

Gymster is the only fitness app that allows you to save your gym's equipment as a preset. Simply input what equipment is available, save it by giving it a name and let Gymster do the rest. If you simply only have a set of kettlebells and dumbbells available then let Gymster know and rest assured knowing you'll only see exercises you can perform!

As well as the exercises Gymster doesn't stop there, it features a recipe section with a full range of IIFYM (If it fits your macros) diet recipes. With delicious recipes such as protein peanut butter dark chocolate swirl flapjacks!
Pixel Boat Rush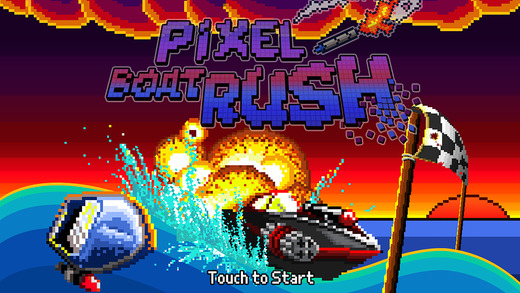 Normally $1.99.
Pixel Boat Rush is a frantic boat combat racing game! An easy to learn, hard to master, fun arcade racing game with loads of content! Featured by Apple countless times!

The gameplay mixes a one-touch racing mechanic with 2 weapon/defensive buttons. The progression features an in-depth career mode with RPG-like humoristic conversations with parodic characters, an endless mode and a boat crafting editor!

———————-

One-Touch Racing Mechanic:

Touch to accelerate, release to brake. Slow down on a wave to stick to it (bind speed requirement depends on the boat downforce, sometimes you have to slow down more). If you keep the gas pressed, you'll jump off the waves. You can stick to water before the wave begins, but if you re-accelerate on a straight line, you'll un-stick.

Releasing the gas while in the air will make you fall faster.

Obstacles and Power-Ups:

If air drag makes you quicker by staying on water, sometimes it's best to jump. It could be for grabbing a power-up, avoiding an obstacle or a tricky set of waves.

Combat:

Fighting with opponent brings a whole new dimension to the game. It not only adds action, but also tactical aspects, which quickly becomes a key for victory. For instance, slowing down to get behind an opponent to avoid being hit and let him deplete his bullet on another boat.
République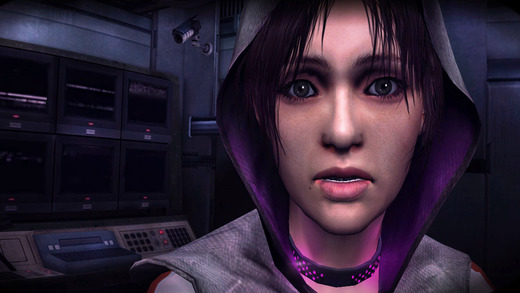 Normally $2.99.
In "Episode 5: Terminus," the fifth and final episode of the thrilling République saga, battle lines are drawn. As Hope and the player bring the fight for freedom directly to the Overseer, they must choose their sides carefully, or risk becoming the injustice they're trying to stop.
• Hostile Cameras: security cameras scattered through Episode 5 will scan Hope and alert guards to her presence, ratcheting up Republique's tension and complexity
• Branching Paths: In a first for Republique, players may choose Hope's path through Episode 5, or let her decide her fate–each path contains hours of unique gameplay
• A New Metamorphosis: revisit dramatically transformed areas from previous episodes, craft new tools to aid Hope's escape, meet new enemies, and forge new alliances…

République returns with a vengeance in "God's Acre," the most thrilling episode yet!
• New Nemesis-Style Enemy (Mammoth)
• Five New Large, Open Environments
• Two New Interactive Puzzles
• Exciting New Characters Reveal The Deeper Mysteries Of Metamorphosis
• Two New Collectible Types (Encoded DNA, Live-Action Content)
• Video Documentary: Go behind-the-scenes at what it took to make Episode 4 a reality, a free download for Season Pass holders (Coming Soon!)

Developed over five years by industry veterans (Metal Gear Solid, Halo, F.E.A.R.), RÉPUBLIQUE is a thrilling and topical stealth-action game that explores the perils of government surveillance in the Internet Age.
Cops – On Patrol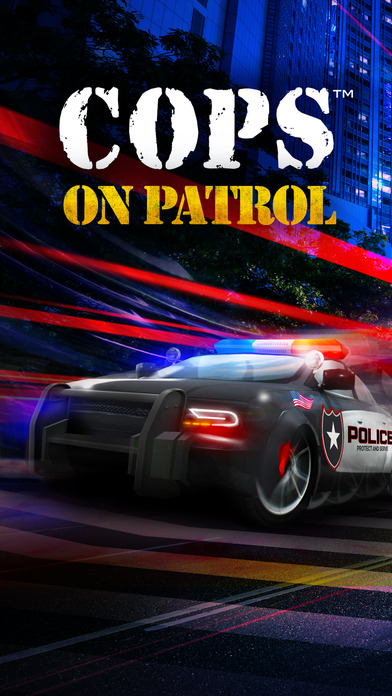 Normally $0.99.
Bad boys, bad boys, whatcha gonna do when they come for you?

PUT A STOP TO AMERICA'S BAD BOYS just as our law enforcement heroes do in the hit TV show! Preserve liberty by joining the police force to trump ever-increasing vice with justice.

COPS – On Patrol is an exhilarating police game were you race in the pursuit of criminals on wild car chases full of action and danger. Put your driving skills to the test on the streets, where you'll need to put a stop to the latest shooting, theft, or general mayhem pulled right from the local news. Heart-stopping moments from the show are at your fingertips!

– Swerve through traffic, avoid accidents with civilians, and catch the bandits!
– Capture known criminals and capture them in high speed car chases.
– Patrol streets of a large city which creates a fun environment for different capture and escape routes.
– High quality 3D graphics and rich physics engine.
– Intuitive one-hand touch controls to disable, evade, and pursue criminals and bring down the crime rate.
Splot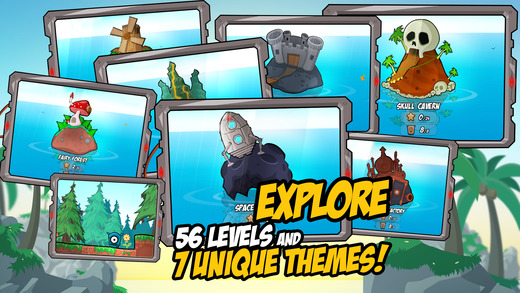 Normally $0.99.
Splot is a colourful platformer featuring a cute small alien from outer space.

Splot has crash-landed onto a strange planet. He sets forth on an adventure to rescue a population of endangered Baby Birdlings from a menacing threat – the Hungry Blobs and the Blob Kings!
Your goal is to save the Birdlings before they are eaten, while racing to the finish line as fast as possible.

– Race against the Hungry Blob Kings and rescue the endangered Baby Birdlings
– Easy to learn touch controls with stunning precision – bounce your way through perilous obstacles: spikes, lava, lasers, portals and more
– Level up and boost your abilities with potent power-ups such as the Magnet, Freeze and Vacuum
– Collect vault pieces and unlock over 150 different Splots
– Explore 7 unique worlds: a peaceful Fairy Forest, a hazardous Space Station, a spooky Haunted Castle and others to discover
– Play through a total of 56 challenging levels and three difficulty settings that put your skills to the test
Blox 3D World Creator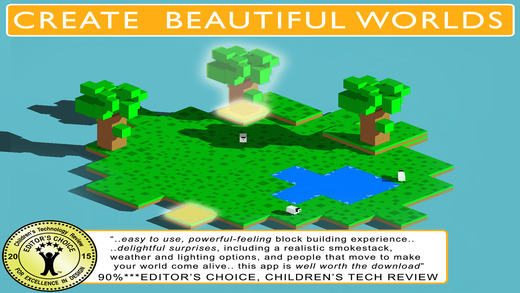 Normally $0.99.
Blox 3D World Creator lets kids create beautiful worlds with simple taps, from giant windmills to craggy castles and desert islands teeming with life. Add animals, humans and birds which walk around and interact to watch your world come alive!
*Designed to develop children's creativity with hours of world building fun.
*The worlds can be as simple as a deserted island or a teeming city…sky's the limit.
*Control the lighting to change time of day or setting with night,day and water environments.
*No sounds, scoring or virtual currency….just pure creative fun.
*Animated animals ,windmills and people walking around and interacting makes an amazing miniature world.
*Share your world creation videos on YouTube, Facebook and Twitter.