If you purchase an independently reviewed product or service through a link on our website, we may receive an affiliate commission. Learn more.
It's the last weekday before Christmas, which means about a bazillion paid iPhone and iPad apps just went on sale for the holiday weekend. You can spending seven hours looking through all of them yourself, of you can check out our list of all the best ones.
These are paid iPhone and iPad apps that have been made available for free for a limited time by their developers. There is no way to tell how long they will be free. These sales could end an hour from now or a week from now — obviously, the only thing we can guarantee is that they were free at the time this post was written. If you click on a link and see a price listed next to an app instead of the word "get," it is no longer free. The sale has ended. If you download the app, you will be charged.
VideoSound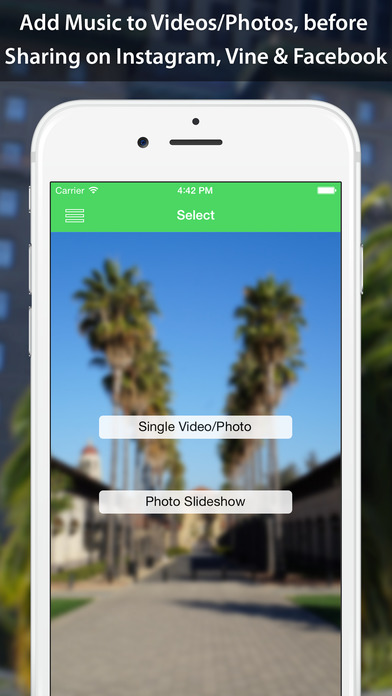 Normally $0.99.
Highlight your memories with your favorite songs and let your friends wonder how you did it. Let VideoSound be your secret weapon for creating memorable Instagram, Vine and Facebook videos!

With VideoSound you can:
1. Add music from iTunes to your videos (one at a time);
2. Attach a song to a single photo and create a photo with music;
3. Create a photo slideshow with dozens of photos and music (in-app purchase).

Your resulting videos can then be shared on Instagram, Vine, Facebook or sent via Email with a few taps!

Bits and Pieces
• Mix the Original Video's Soundtrack with Music and a Sound Recording
• Preserve the Quality and Aspect Ratio of the Original Video
• Photo with Music – Create a Video from a Photo plus a Soundtrack
• Photo Slideshow – Create a Slideshow with Music from Your Photos (Pro version)
• Share on Instagram, Facebook, Vine or Send via Email
• Select the Starting Position and Length for your Video
• Option to Select Full HD, HD or VGA Resolution for the Resulting Video
• Option to Select the Resulting Video Speed (from 1/4x to 4x)
• Individual Volumes for Each Soundtrack
• Record Sound with a Built-In Sound Recorder Tool
• Select the Starting Position for Your Songs
• The Option of Choosing the Cropping Rectangle Position, when Selecting a Photo
• Audio Fade-In/Out Effect
Dual Browser
Normally $1.99.
Dual browser in one display!

Browsing web becomes easier and more efficient!

Features:
1. Simultaneously display Dual Web browser.
2. Previous / Next page button.
3. Share Screen button.
4. Dual Window Extend Mode.
5. Previous / Next URL button.
6. URL Save button.
7. Lightweight UI design to reduce memory usage can increase performance.
8. Use iPad, which has an independent ability to display video on one of dual web browser.
Animal Math Toddler Games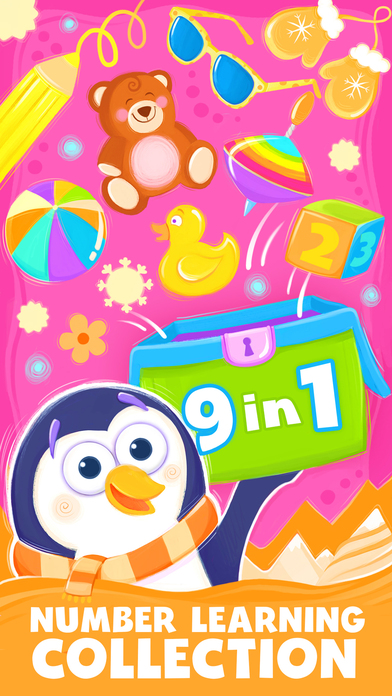 "Peek-a-Book" in-app purchase normally $1.99, now free.
Educating over 15 million kids in classrooms across the world, the award winning Eggroll Games team presents an all new number learning adventure for toddlers!

Follow Sully Shark, Ralphie Cat, and Chill E. Penguin out of the aquarium, across the backyard, and all the way to Antarctica as you complete counting, sequence, and number challenges to unlock over 30 interactive prizes!

With 27 difficulty levels to master across 9 unique mini-apps, there's lots to do and lots to learn!

NUMBER RECOGNITION
• Choose the correct number from a group
• Tap the peeking number in peek-a-boo
• Drag the number to the correct slot

COUNTING
• Touch items to count them
• Put the correct number of items in the basket

CARDINALITY
• Pop the bubble with the correct number of items
• Pick the number that corresponds with the number of items

SEQUENCE
• Find the number missing from the sequence
• Put the numbers in order
• Connect the dots

ADDITIONAL FEATURES
• Learners earn prizes as they play
• Turn off mini-apps to customize your lesson
• Play with collected prizes in the toy box
• Mini-app icon meters show progress
• A friction-free, safe space for learning

"As parents and teachers, we believe in friction-free learning for kids of all ages. We strive to build fun experiences with eye-popping visuals, professional narration, catchy music, and lots of positive encouragement.

Thank you for supporting us and making our vision come to life.

Have fun!"

– Blake, Amanda, Mike & Urszula, Eggroll Games
Download Animal Math Toddler Games
Dayless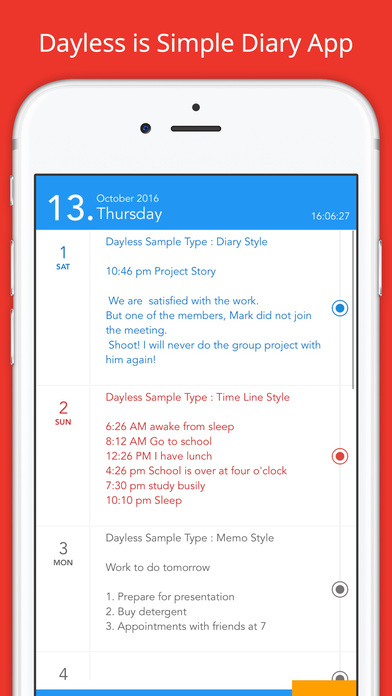 Normally $0.99.
'Dayless' my own story

'Dayless' pursues simplicity, intuition, speed.
Make a your own note briefly and simply!
'Dayless' collects notes and makes your own memory collection.

Write about life with 'rayless'

– – – – – – – – – – – –
Essential Features
– – – – – – – – – – – –

QUICK AND EASY WRITE

• A simple distraction free interface
•Intuitive writing is possible.
•Past, present and future diary writing is easy
•It is easy to add the current time.

SIMPLE AND QUICK READ

•Monthly reading is possible.
•Easy to move by month, year
•Automatically moves to today's date.
•It is possible to enlarge or reduce the contents of the diary list.
•Day of the week can easily be distinguished by color.
– – – – – – – – – – – –
ADVANTAGES OF THE APP
– – – – – – – – – – – –

1. I can keep my memories.
2. You can see when and what he did.
3. I can describe the life of the day in detail
4. I can leave it impressively.
5. Creativity is abundant
6. I can talk about the discussion
7. Your language skills will increase.
8. I can explain what I did and what I did when I spoke.
9. There are more things to think about
10. I can learn about the subject.
– – – – – – – – – – – –
HOW TO USE
– – – – – – – – – – – –
■ Press the + button at the bottom of the main screen to create or edit today's diary.
■ You can create or edit the day's diary by tapping the main screen date.
■ On the main screen, you can select the year month by pressing the 'month' and 'year' buttons.
■ Pressing Expansion Mode in the setting will enlarge or reduce the main screen.
■ Press Future Mode in the settings to create a future one-year diary.
■ When creating a diary, pressing the time stamp button automatically takes the current time.
■ If you lower the main screen, you can see today's date.
■ You can insert the current time by pressing the clock on the diary writing screen.
Edit My Friends
Normally $0.99.
Edit your friends' messages! Not just for grammar or punctuation, Edit My Friends allows you to modify your friends' iMessages for meaning as well! Quickly and easily create custom, text-based editing stickers with the built-in sticker editor! Fix mistakes, reveal subtexts, or change the meaning altogether. Hilarity ensues! Especially fun for group messages.
CastThemAll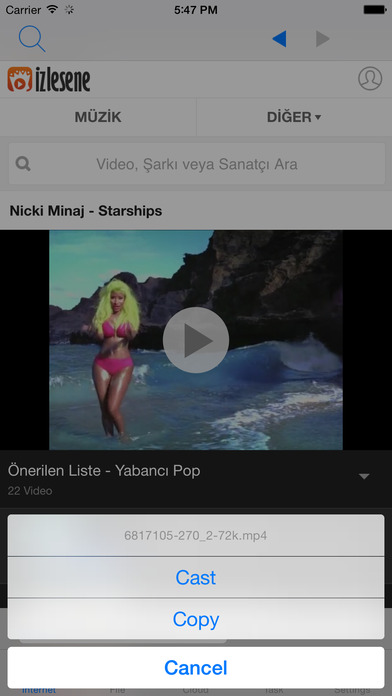 Normally $1.99.
With CastThemAll you can browse through the web and stream any video you want on your Chromecast device. Just navigate to your favorite website and send the embedded video with a single tap to your Chromecast device. The discovered video will be shown below the browser. A tap on the video link will send it to your Chromecast device immediately.
Timer Camera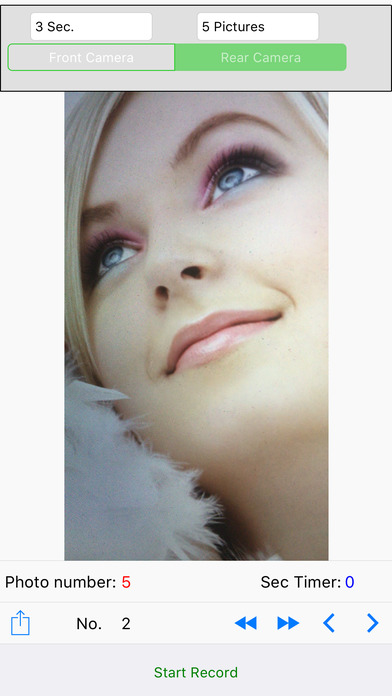 Normally $0.99.
Description:

Take pictures for yourself (selfie), take quick photos to albums or upload them to social networks, emails and text messages.

Features:
(1) easier! Select the best picture in burst mode.
(2) Click the image at any time to switch to full-screen mode.

feature:
(1) support for front and rear camera.
(2) timer settings: 3,5,10,15,20 and 30 seconds.
(3) Up to 30 pictures in succession.
(4) Automatically detects and sets the maximum pixel image mode of the camera lens.
(5) Photo Sharing button.
(6) Click the image to switch to full-screen view mode.
(7) Pose Shutter and shooting end tone.
(8) set before and after the jump to view pictures.
(9) Save to album button.
(10) Supports portrait and landscape shooting modes.

Quickstart:
(1) Select the front or rear camera.
(2) Set the number of seconds for the countdown timer and the number of pictures taken.
(3) Click the Start shooting button.
(4) Click on the previous or next button to view the photos.
(5) Click the Save button to the album or press the Share button to send the photo.
FrameLapse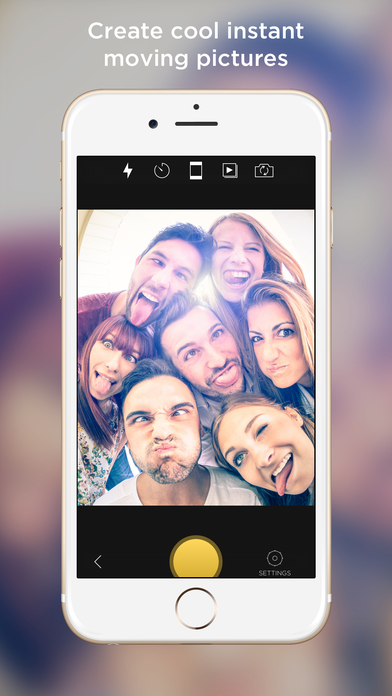 Normally $1.99.
Make every moment of your life an instant moving picture.
Create stunning time-lapses and stop motion videos, and share them with your friends.

– Change the frame interval
– Set a timer
– Front and back camera support
– Video frame rate
– Custom video duration
– Add text or stickers
– Stunning filters
– Stop motion with onion skin
– Import image sequences
– Import videos
– Use any song from your library as sound track of your video
– Share on Instagram, Facebook, Messenger, Twitter and many others
– Create MP4 or GIF animation
– Intuitive interface

You can create back-and-forth looped videos/gifs, stop-motion videos/gifs, jitter/wiggle videos/gifs, time lapse videos/gifs, slideshow videos/gifs
Potatoman Seeks The Troof
Normally $0.99.
Potatoman Seeks The Troof is a challenging potatosophical platforming adventure from Pixeljam Games, creators of the classic prehistoric racer Dino Run and shmup/platformer hybrid Glorkian Warrior.

Potatoman will put your reflexes and worldview to the test as you journey through scorching deserts, dark forests, busy cities, the tallest mountains and eventually your own potato-consciousness in search of the ultimate answer. Are you prepared to face the TROOF?

***Potatoman plays nicest with iPhone 4S and newer, iPad2 and newer, iPod Touch 5th Gen and newer.***

Hey, look at this:

* IGN's Indie Game of the Month (January 2013)
* Official selection, 2013 Indiecade
* Excellence in Audio Honorable Mention, 2013 IGF

"Potatoman will delight, surprise, and challenge you. I had so much fun playing through his little adventure, and I know I'll replay it many times in the future. And the ending is amazing! Definitely play all the way to the end."
~ James Kochalka – Creator of American Elf

"Potatoman is an awesome bite-sized platformer that is as fun as it is, well, insane."
~ Northerlion

"My jaw had to physically drop as I played just to cope with the amount of awesomeness each step of progress from left to right brought me."
~ Gamecola.net

"Potatoman has the best jump in the history of video games, seriously."
~PewDiePie

"Let's play Potatoman!"
~ Small Group of Excited Children

"Nutz!"
~ Squirrel
Download Potatoman Seeks The Troof
Gif Me! Camera
Normally $1.99.
Gif Me! is the best way to create and share short video in animated GIF or MP4.

It's easy: capture a small moment with your built in camera, and share it on social networks. You can apply an image filter too.

— Features —
* Capture frames with camera
* Import photos from your album
* Import a video file
* Import a live photo
* Real time color filters
* Add a frame, text on the animation
* Stop motion or video mode
* Send by email
* Share on social networks (Facebook, Twitter, Instagram)
* You can remove watermark in settings
* You can create stop motion, time lapse, slideshow or wiggle gifs
WebTranslate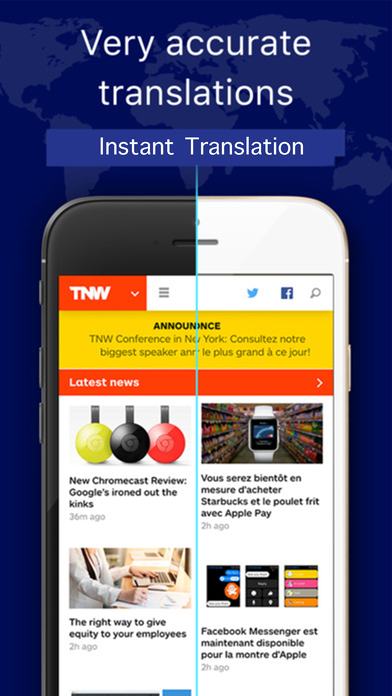 Normally $1.99.
Translate your Safari web browser page just in two taps !!!

Yes, it is that easy, just press the share button and then select "WebTranslate" and enjoy the page in any language you want.

* We used Apple's newest technologies and took advantage of the widget/extension feature to make this app so awesome and easy to use.

* Also we used Google Translate's technology to make sure you always get best translation possible
---
Our deals and product reviews are picked by BGR's expert editors and team.

Follow @BGRDeals on Twitter to keep up with the latest and greatest deals we find around the web. Prices subject to change without notice and any coupons mentioned above may be available in limited supply.