If you purchase an independently reviewed product or service through a link on our website, we may receive an affiliate commission. Learn more.
Welcome to another edition of our series on paid iPhone and iPad apps that go on sale for free. Today's installment comes at a particularly good time, since we're all broke after having finished off our holiday shopping. Don't worry, none of today's hot apps will cost you a single penny — as long as you hurry up and grab them before these sales end.
5 products under $100 that will instantly improve your life
Price:
BGR may receive a commission
These are paid iPhone and iPad apps that have been made available for free for a limited time by their developers. There is no way to tell how long they will be free. These sales could end an hour from now or a week from now — obviously, the only thing we can guarantee is that they were free at the time this post was written. If you click on a link and see a price listed next to an app instead of the word "get," it is no longer free. The sale has ended. If you download the app, you will be charged.
Translate Photo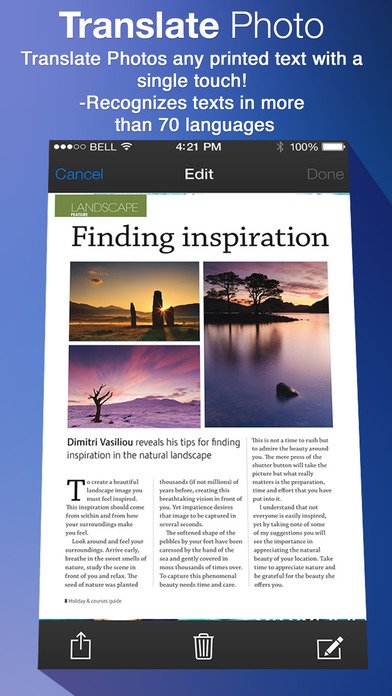 Normally $4.99.
Translate Photo app extracts texts from any printed sources: documents, books, signs, instructions or announcements and allows to immediately translate them to any of 90 languages.
Take a picture of the text and after the text is recognized, you can immediately edit, hear, translate, share it on Facebook, Dropbox or simply send by email

Better and faster than any other similar product!
70% cheaper than any other similar app, offered by competitors!

————————
• Recognizes texts in more than 70 languages
• Translates to more than 90 languages
• Reads texts in more than 44 languages
————————

MAIN FUNCTIONS:

• Full text translation for more than 90 languages (Internet connection is required)
• Listen to the text that has been recognized and translated into more than 44 languages!
• Edit the text, copy it to clipboard, and save in other apps
• Share the text on Facebook,Dropbox or send by email
• All texts are saved in History and can be later recovered at any time

————————
With Translate Photo app you can easily scan and translate:
• any paper documents
• recipes from cookbooks
• notes and letters
• menus in restaurants, bars, and cafes
• articles from magazines and newspapers
• book parts
• instructions and manuals
• texts on product labels
• road signs as well as signs in airports and stations
• and many more…

App is fully compatible with iPhone 6, 6+, 5S, 5, 4S, 4, iPod touch 5th generation, iPad 4, iPad 3, iPad 2, iPad Mini.

Full support for iOS versions 7.0-8.1+!

————————
How to use the app:
• Select the language of the original text as text recognition language.
• Take a picture of the document (page, instruction, or any other text)
• Press the "Scan" button
• Recognized text will appear on the screen with an option to select the source language and the target (translation) language.
• After you select the language, the original text will be automatically translated and will appear at the bottom of the screen.
• To listen to the translation, press the "Voice" button
TOR & VPN browser
Normally $1.99.
Tor is a network of virtual tunnels that allows people and groups to improve their privacy and security on the Internet.
Browser for Tor protects you by bouncing your communications around a distributed network of relays run by volunteers all around the world: it prevents somebody watching your Internet connection from learning what sites you visit, it prevents the sites you visit from learning your physical location, and it lets you access sites which are blocked.
Disclaimer: The copyright and trademark on Tor and the onion logo belongs to the Tor project.
We are not endorsed by or affiliated with the Tor project.
Feelca Daylight
Normally $0.99.
Feelca Daylight adds a little warmth to your life. Select between a 24 or 36 exposure film and then take a picture to gain the photo qualities of a film camera.

The app also delivers the full experience of using a film camera from shooting pictures to printing photos. Also, feelca adds more sense of the depths to your photos. Your films are organized and you can add short titles or captions to your polaroid-like photos for easy sharing with your friends.

'Feelca D' does not include complicated operations such as editing and post-correction. By tilting the Manual Focus Dial, capture the subject and space which differs according to light. You might lose focus or the photo might shake, but there is a beauty in themselves.

Like the past film cameras, taking careful look at the surroundings and taking each shots carefully would bring you the special experiences and sensational outcomes.

Its own DAYLIGHT film shows its great performance at the place outdoors or where light shines. Take a shot with the depth-bringing DAYLIGHT film and share it with simple memo. Lastly, the film administrating mode of Feelca helps you store the precious pictures.

• Tap the Shutter button to take a photo ( Long press for timer )
• Give the photo a title or leave a short comment
• Share your memorable photos with a short message
• Obtain superb results for outdoors or places where sunlight is available
PicFace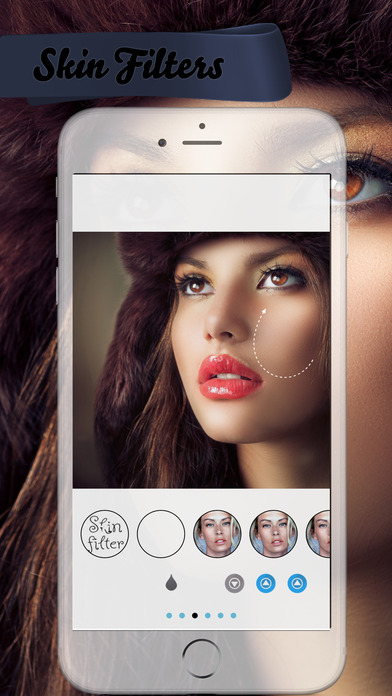 Normally $0.99.
PicFace is a fast and fun way to customize and share awesome selfies and portraits with the world.
This app retouches your picture automatically by applying skin filters.
Add awesome design elements, frames and filters that will make your photos very unique.

Pick from one of several gorgeous filters and frames and quickly share your photos to the Camera Roll, Facebook and Twitter.

• Smooth and rejuvenate your skin

• Choose the best filter for your photo.

• Use Design Elements

• Mirror effects

• Share your photos on Twitter and Facebook!

• Save it to your iPhone!

• Email it to your friends!

Enjoy your PicFace!
Spends
Normally $1.99.
It is a household account book app that there are three types of layout.

●Three of the household account book layout
You I can use the week and month display household accounts of that infinite horizontal scrolling.

●Beautiful two themes
And a two themes of WHITE and BLACK, you can use to choose the one you like best.

Function
——————————————-
Three types of graph
– By the scope of the week day line graph
– Another range of the month day line graph
– Range is the month of category pie chart

Other Features
– Editing of expense items, additional functions
– Theme change function. It can be changed from two types of theme
Air Download PE
Normally $0.99.
You can use this application to download files from web site to your device then view them offline.

-Supported format:PDF,DOC/DOCX,XLS/XLSX,ZIP…
-Support background download
-Support play music or video(sound only) in the background (Please transfer files via AirDrop or iTunes Files Share)

*The Application can not download music or video content without authorization from the relevant third-party sources.
BLINK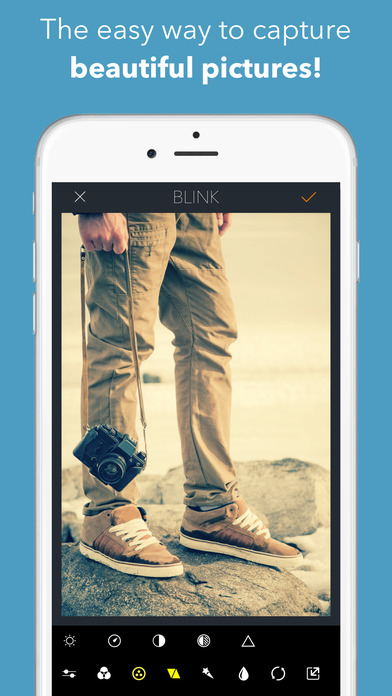 Normally $2.99.
Capture beautiful pics with Blink, the #1 Camera and Photo Editor app for iOS!
Our powerful and beautifully designed tools will help you add beautiful frames, filters, text and so much more to your photos, in the most creative & playful way ever!

• High-Quality Filters
Apply stunning filters to your photos, easier than ever! Choose between a beautiful collection of stunning filters to make your photos achieve the specific look and glow you want.
We will continually be adding more filter packs for your photos to enjoy!

• Stunning Effects
Choose from a perfectly categorized collection of stunning effects such as Spot, Bloom & Gloom to easily make your photos stand out!

• Beautiful Text
Simply add beautiful text to your photos with many artistic fonts to choose from. Express yourself, with the most perfectly designed text editing tool for your phone!

• Artistic Frames & Borders
Add beautiful frames and borders to your photos, easier than ever! Tons of designs to choose from, all for free!

• Simple Sharing
Share your favorite photos with your friends in just 1 tap! Our simple sharing features, allows you to post your pics to Instagram, Facebook, Twitter or whatever social network you use, faster than ever!

Tag your photos on Instagram with #blink and follow @blinkcam for a chance to be featured on our official Instagram
PDF Converter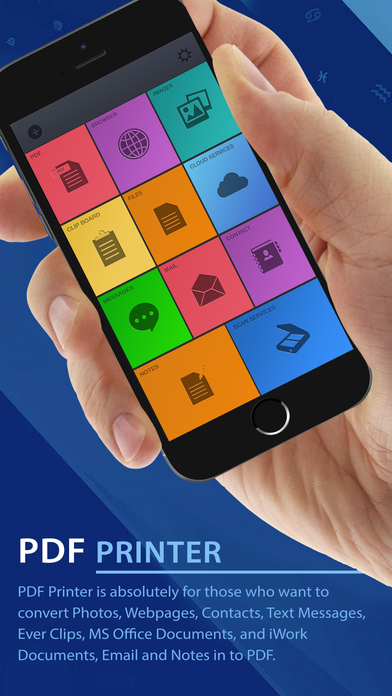 Normally $2.99.
Printer and PDF Converter is converting Photos, Pictures, Contacts and Text Messages in PDF and then finds the Print via Air Printer.

The features of complete version of Printer and PDF Converter

Easy and fast converting to PDF and Print the documents
– Documents from iWorks and MS Office
– Web pages
– Emails and Email Attachments
– Photos and Pictures
– Clipboard content
– Text Messages
– Contacts
– Dropbox content
-Air Printer

Share PDFs
– Via Dropbox
– Using iTunes File Sharing
– By EMail
-WiFi

Features:
* Really attractive, super easy to use interface
* Using "Open In…" approach, print files from many popular online storages: Dropbox, MobileMe iDisk, Docs and other cloud storage applications.
* Save the following document formats to PDF:
Word, Excel, Powerpoint, Pages, Numbers, Keynote, RTF, RTFD, TXT, HTML, JPG, PNG, Safari webarchive.
* Merge PDF docs into single PDF document.
* Mail out documents as email attachments
* Send files to iBook, GoodReader, PDF Reader.
* WiFi file transfer (Browser or Webdav clients).
* Drive
* Box
* Dropbox
* Evernote
* Skydrive
* Air Printer
PicPlayText
Normally $1.99.
PicPlayText allows you to add text, music, voice to your photo and play it as a video.

◉ WHAT ARE PEOPLE SAYING

"This app is easy to operate and fun to use. I love all the different types of fonts and backgrounds available. Adding songs are as easy as moving the section to where you want and choosing if you want it to fade in and out or not. I have used this app frequently as it is good for birthday messages, farewells and everything else. I am glad i got this app and hoping it will get even better throughout the time i will have it. I have had many apps that do the same thing as this app but they didn't work well and the music was hard to select. This app is smooth, quick and easy. I recommend this app to all."
– Billi1112

"Incredible app !! So many really lovely background photos & fonts to choose from . The app works beautifully with no crashes . The developer really created a gem ! I DEFINITELY would recommend this app . Would give it more than five stars if I could . LOVELOVELOVE this app!"
– CherryBlossomGreenTeaTwo

"A new and stunning photo editing app."
– Best10Apps

"This app is amazing. I use it for all my photos in Instagram where people won't steal my pictures"
– Brandiyo

"I really like this app and I truly would give u all the stars in the solar system if I could."
– Mckenna Lee Douglass

◉ MAIN FEATURES
– Add audio to photo (selected from song library or record your voice)
– Choose which part of the audio (song, record voice) you want by dragging the slider
– Add, update, delete text very easily
– Huge collection of great templates
– Create your own template selected from photo library or camera
– Use the variety of beautiful fonts to customize your text
– Move and rotate the text
– Select differently font, color, size for individual lines of text
– Apply many text style: Letterpress, opacity, shadow, stroke, italic, underline, and strike.
– Apply many cool effects into the photos
– Share the results on Instagram, Facebook, Twitter, Email or save to Photo Library
– Optimized for iPhone 5 and iOS 7
---
Our deals and product reviews are picked by BGR's expert editors and team.

Follow @BGRDeals on Twitter to keep up with the latest and greatest deals we find around the web. Prices subject to change without notice and any coupons mentioned above may be available in limited supply.