If you purchase an independently reviewed product or service through a link on our website, we may receive an affiliate commission. Learn more.
Do yourself a favor — uninstall all of your banking apps until after Christmas is over. Seriously, you don't want to look at those account balances now that you've had to do all of that holiday shopping. But hey, look at the bright side: Now that you deleted all those apps, you've freed up space on your home screen for the great paid iPhone and iPad apps on sale for free that we're about to show you.
These are paid iPhone and iPad apps that have been made available for free for a limited time by their developers. There is no way to tell how long they will be free. These sales could end an hour from now or a week from now — obviously, the only thing we can guarantee is that they were free at the time this post was written. If you click on a link and see a price listed next to an app instead of the word "get," it is no longer free. The sale has ended. If you download the app, you will be charged.
System Info Widgets Pro

Normally $3.99.
This application is a tool to show all device information and statuses. Some information that we monitor:

– Memory usage
– CPU usage
– Number of process
– Battery level
– Disk activities
– Network information and settings
– Process management
– Other device information

The application also make use of iOS 8 widget so you can see all system info by swipe down on the home page.

To be update:
– Memory release functions

DOWNLOAD and ENJOY!
Download System Info Widgets Pro
PictaSave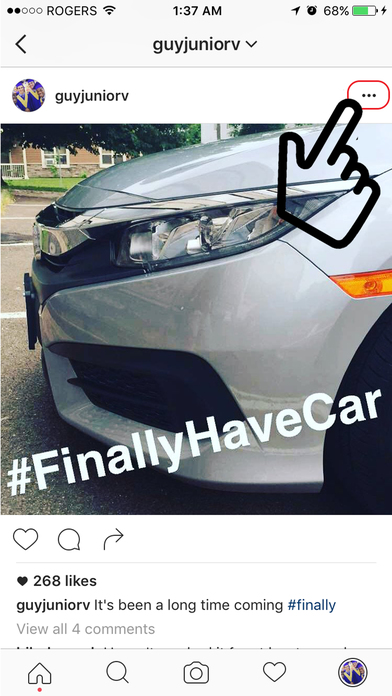 Normally $1.99.
Have you ever wanted to save the pictures you took from instagram or pictures that you've posted on social media that you deleted and forgot about until you come across those very pictures ? Well PictaSave is here for you save all your pictures from instagram.

Features:
• Downloads your videos in full HD
• Downloads your photos
• Easy step by step user interface
• Copy the url from instagram
• Then easily paste it in the app
• And its automatically saved in
your photo library for you to cherish
GifORama 2
Normally $0.99.
Create animations using your own photos, movies, animated gifs, meme text, AND NOW LIVE VIDEO!!!! Use the awesome Giphy search engine to find sweet animated gifs.

ALSO now you can take saved videos and convert them into Animated GIFS that get saved to your Camera Roll. (Send them in text messages or share them online)

Just add live video/images/movies/animated gifs, rotate/scale/move them around and then hit the record button. You can either move items on the screen manually OR you can use our built in custom Path animations for automatic animation.

Record your animated creations and create a movie to share!
Now go make something Awesome.

The 17+ rating is due to the fact that the you can search for animated gifs using the Giphy service.
MetaGear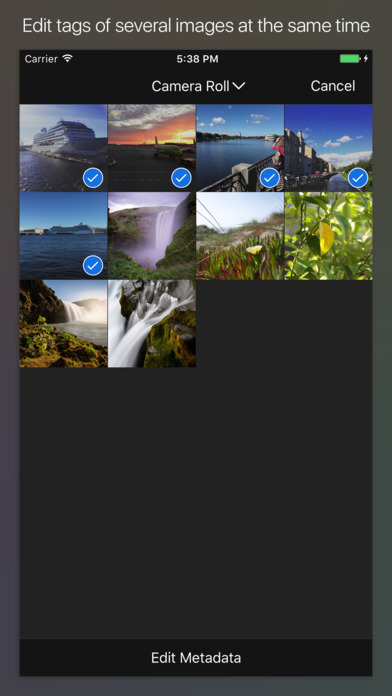 Normally $1.99.
MetaGear is a simple to use app to view and edit the information (geotag, date, camera, copyright etc.) stored within your photos. With this app you can simply and quckly edit the tags of batch of images (like deleting geotag, or copyright).

With MetaGear you can:
• view Exif, IPTC, JFIF, TIFF tags from the images, in human readable format
• add, edit or delete tags
• edit tags of several images at the same time
• select the geolocation on map
• use MetaGear extension to edit tags right in Photos App
Audio Notebook Pocket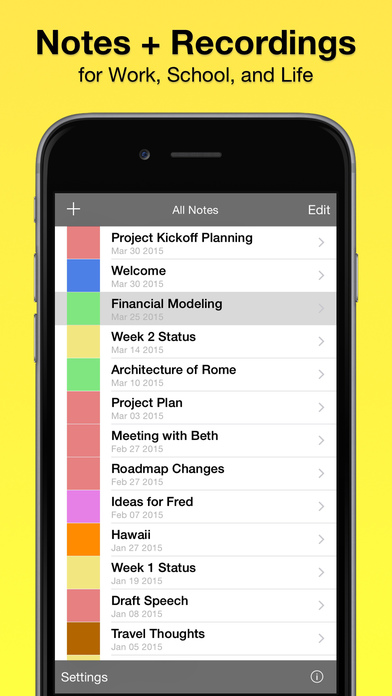 Normally $1.99.
All-Day Audio Recorder, 2x Playback, and Note-Keeping System.

Audio Notebook is perfect for:
– Students: To record all your lectures, and take notes on all your classes,
– Professionals: For every meeting and interview,
– Everyone else: To capture your thoughts and ideas for all of life's projects.

CRYSTAL CLEAR ALL-DAY RECORDING

Stop struggling to take notes while keeping up with discussions. Audio Notebook captures everything that is said, so you don't have to worry about missing a thing.

Record through your whole day and take notes at the same time. Edit and add to your notes while recording or reviewing later. When you're done, easily email your notes and recordings with a tap.

Leave your laptop behind. Stay on top of all your classes and meetings with just your iPhone.

FAST 2x PLAYBACK

Reviews are a snap: Audio Notebook lets you breeze through recordings with up to 2x playback speed. Rewind by 5 seconds with just a tap, and capture every point with perfect recall.

EASY DATA ACCESS

It's your data: Copy all your notes and audio to your Mac or PC with iTunes File Sharing at any time. This is great for extra backups or sharing with others. It even works wirelessly over WiFi.

CUSTOM-COLORED ORGANIZATION

Color code your notes with multiple categories to find them easily and stay on top of all your projects.

EVERYTHING YOU NEED TO TAKE GREAT NOTES

Integrated Text Editor:
– Text notes with built-in Audio Recorder
– Works great in both landscape and portrait mode
– Large, legible font
– Copy & Paste
– Automatic spell check

Flexible Note Organizer:
– Multiple color-coded categories to stay organized
– Filter notes by category, to quickly find the one you want
– Sort by name or by date
– Customizable category names
– Share notes and recordings via Email

High Quality Audio Recorder:
– Variable play speed: 1x, 1.5x, or 2x
– Instant seek
– Quick skip by 5 second increments
– Unlimited audio recording time
– High quality MPEG-4 audio: An hour takes approximately 12MB
– Record and take notes simultaneously
– Pause and continue recording as many times as needed
Download Audio Notebook Pocket
Rich Money Book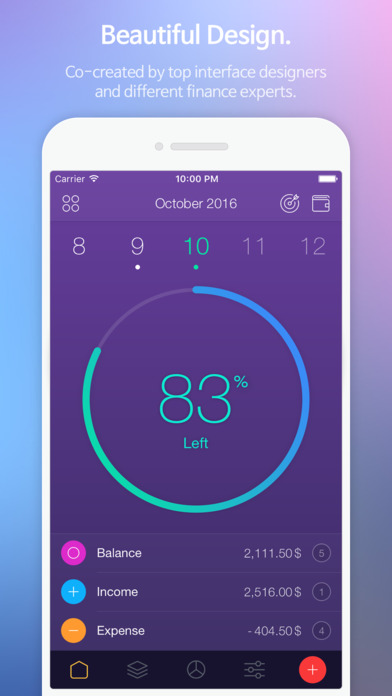 Normally $2.99.
Rich Money Book was co-created by top interface designers and several financial experts.
Rich Money Book has all features of any money books out there and distinct features exclusive for App.

Beautiful Design
• Simple, intuitive, and beautifully designed interface.
• Check your financial status with a animated circle graph.
• Offers different category and account icons.
• Change category and account icons, color, and design.
• Make your own customized money book.

Convenient Additional Features
• Select different categories. (food, movie, game, dating, etc.)
• Check your transactions history with pictures and icons.
• Check your transaction history on side panel by account list and category list.
• Progress over the previous months.
• Check the map to see your transactions at a glance.
• Design your expense target (budget). It helps to save your money.
• Set when your month starts.
• Number pad with calculation.
• Record your installment payments.
• Write your transactions in detail and memo.

Automatic Features
• Save repeated transactions automatically.
• Save transaction spots automatically on map.
• Type transaction spots in text and find and save the nearest place automatically.
• Select and save several pictures.
• Convert EUR or GBP into your currency automatically.
• Use any global currencies.

Various Convenient Features
• Check your transaction at a glance with monthly calendar.
• Check your monthly transactions on side panel.
• Widget is available. Check your balance without opening app.
• Hate to be revealed? Use widget privacy function.
• Check transaction ratio with circle chart.
• Compare and analyze all your transactions trend with linear graph.
• Offer real-time global exchange rates.

Manage All-in-One Account
• Select multiple types of accounts. (bank, cash, credit card, asset, etc.)
• Offer transfer functions between accounts.
• Link your credit cards and account.
• Check your credit card statement balance in advance.
• Offer credit card automatic payment system.
• Set and manage your monthly budget.

Share Files
• Share all transactions history on SNS like Twitter and Tumblr.
• Export your transactions to iMessage, Memo, e-Mail, or AirDrop in your iPhone.
• Support iCloud synchronization available in any Apple device.
• Check your transactions in your computer with CSV Export.

Protect Your Data
• Touch ID, Password protection.
• Support iCloud backup, recovery and automatic synchronization.
• Support backup, recovery via iTunes and e-Mail.
Rockabilly Beatdown
Normally $0.99.
Get ready to hop on the pain train to pound town, and don't forget to pack your fists!

Rockabilly Beatdown is an "endless puncher." See how long you can survive a constant, ever growing stream of enemies by punching like your life depends on it – because it does! You've got to think fast and hit faster to last as long as you can. Every connected punch is the one that keeps you on your feet and only the best brawlers can brag about bringin' the boom… Will you go down in history as the one punch who pummeled them all?

FEATURES:

– Three heroes ready to throw down! Choose from Kimber Killjoy, Ace Knuckles, or Bruiser McFist!
– Loads of endless enemies are out to get you, with bosses tossed in for double trouble!
– Six crazy cool levels to punch your way through!
– Every punch builds towards your ultimate super move: PUNCHTASTIC!
– Run up your combo count to reach Punchtastic even faster!
– Keep an eye out for lifesaving pick-ups and enemies that endow special bonuses!
– Tally up your totals and collect Fist Rewards after every game!
– Super sweet pixel art to channel that classic arcade action feel!
– Unlock costume colors and more special levels through gameplay!

Load up, lock in, and get ready to work those guns – yer' gonna need 'em to be the best!

OPTIONAL IN-APP-PURCHASES:

– Goldie Luxe Pack: Includes new hero Goldie Luxe with two levels: The Lumbearmill and Lumbermare with Lumbearjack enemies!
– Jenna Von Jett Pack: Includes new hero Jenna Von Jett and two levels: Creepy Catacombs with Katacomb Krew enemies and Himalayan Hideaway with West Side Swamis enemies!
– In-App Purchases are for your enjoyment of new heroes and levels; core gameplay is not affected or enhanced.
TaskOrganizer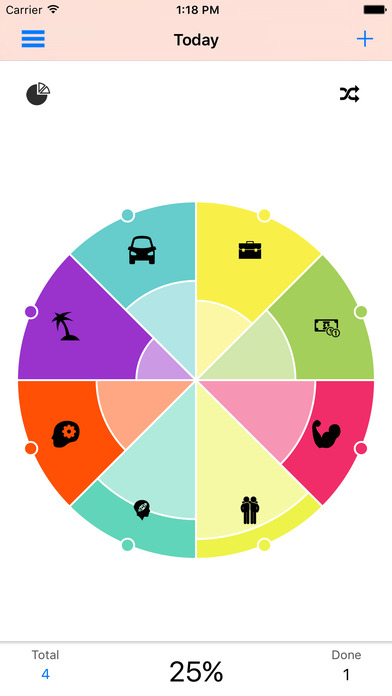 Normally $0.99.
TaskOrganizer – App with a new approach to the management of tasks lists.

The possibility of dividing tasks lists into various areas will help you to sort all your tasks and easily get access to them. For each area, you can give a rate of the current situation, set an icon and choose a colour.

Making up collections of tasks, you can separately keep and work with the tasks for the day, month, year and even with aims for a whole life. With the help of the project settings, you can set your own collections you need.

The most simple function of a random choice of the next task will help you to do more tasks daily. The app allows you to make a choice from all the tasks or from the tasks with pointed priority.

Key Features:
– Customizable areas
– Unlimited set of collections tasks
– Multiple projects
– "Accelerator productivity"
– Setting priorities for the task
– Adding tags for task
– Percentage of each area
– Percentage of all the collection on the whole
– Pleasant not boring interface with a coloured circle in the center.
Personal diary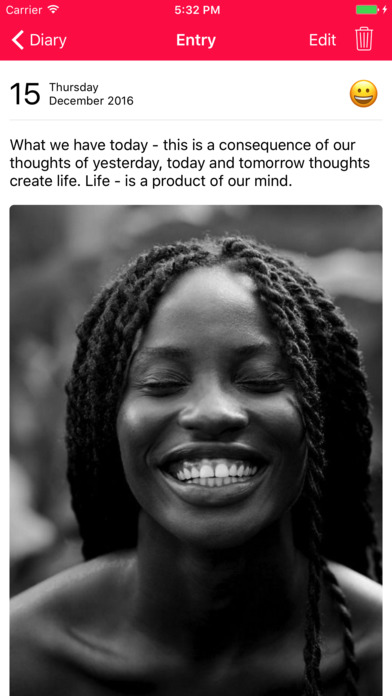 Normally $0.99.
Personal Diary – is an excellent application to record their thoughts, feelings, songs, poems and sentiments. Allow yourself to tell what did not tell anyone, let your freedom of thought and expression.

Blog Features:

· Locate the old record by instant search diary.

· Autosave entries will not lose your thoughts, texts, images and moods.

· When you create records fill only the fields that you want. No restrictions.

· Set a password to access the Diary, and no one can get access to your entries.

· Enter in your personal Diary using Touch ID.

· When you create a entry, you can use text input, selection of moods and images.

· No ads and app purchases, you pay only once and for all time.

· All data is stored on your iPhone and are not transmitted over the Internet. Your thoughts will be in complete safety.

· Perhaps the best place in the whole blog AppSotre, check it out now.
Weight Tracker
Normally $0.99.
Tracking the weight while losing or getting it is a necessary part of the process. Weight Tracker will help you not only lead the history of changing weight, set the goal, know your BMI, but also in a literal sense "see" your changes.

In Weight Tracker there is a real cool function – you can take pictures in the style "Before and After", which can motivate you for further working about yourself, also your friends and acquaintances who came across with the same problem. You can take pictures face and profile with the help of built-in function and easily join any two photos in one with dates, weight for each photo and period of the past time. Just choose 2 photos and click "Save to Photos" and a ready picture will appear in your photo album.

Weight Tracker has a built-in indicator BMI, so just showing your new weight , you can see your new state in a real time according to scale from "Underweight and Overweight".

Key functions:
– Chart of weight changing
– Indicator of movement to the goal
– Making images in the style "Before and After"
– Function of making photos in "Face and Profile"
– Indicator BMI
– Setting goal
– Built-in information
Custom Emoji Maker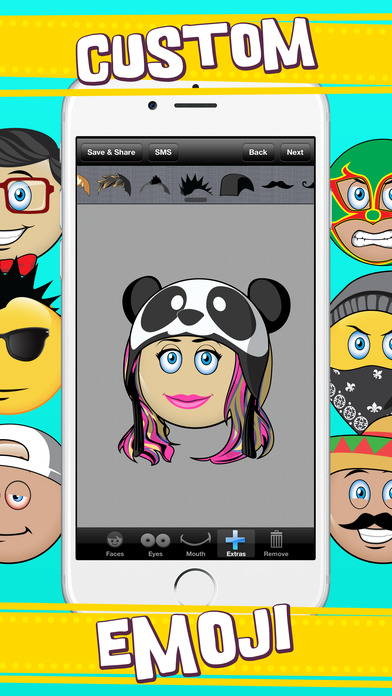 Normally $0.99.
Have you ever wanted to create your own emoji? Now you can!

Build your own Emoji!

= Be Original =

• Create your own custom emoji from tons of different styles and options
• Be the first to send your friends emoji they have never seen!
• Thousands of combinations to customize exactly how you want it!

= Easy to Use =

• Choose from tons of faces, eyes, mouths and accessories!
• Choose where to send it (Text, Facebook, Twitter, Instagram, WhatsApp and Email)
• Paste your custom emoji and add text

= Tell us what you want =

• We are always updating the app with new emoji options that come from users like you!
Elite Car Racer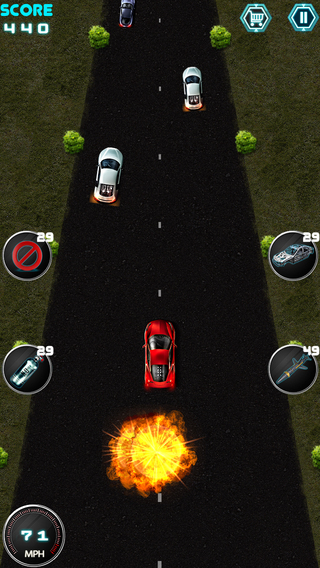 Normally $3.99.
Elite Car Racer :

• Multiplayer
• many Car to choose
• Ultimate road theme and racing mode
• Lots of power ups to use
• Endless game play
• Options to upgrade all power ups
---
Our deals and product reviews are picked by BGR's expert editors and team.

Follow @BGRDeals on Twitter to keep up with the latest and greatest deals we find around the web. Prices subject to change without notice and any coupons mentioned above may be available in limited supply.