If you purchase an independently reviewed product or service through a link on our website, we may receive an affiliate commission. Learn more.
Happy Friday! We've got one last batch of paid iPhone and iPad apps on sale for free for you, and this one is a particularly solid one. Goat Simulator is back one last time before the sale ends, but that's only the beginning. We've got 10 iOS apps in total for you today, and you can check them all out below.
These are paid iPhone and iPad apps that have been made available for free for a limited time by their developers. There is no way to tell how long they will be free. These sales could end an hour from now or a week from now — obviously, the only thing we can guarantee is that they were free at the time this post was written. If you click on a link and see a price listed next to an app instead of the word "get," it is no longer free. The sale has ended. If you download the app, you will be charged.
Blur Bokeh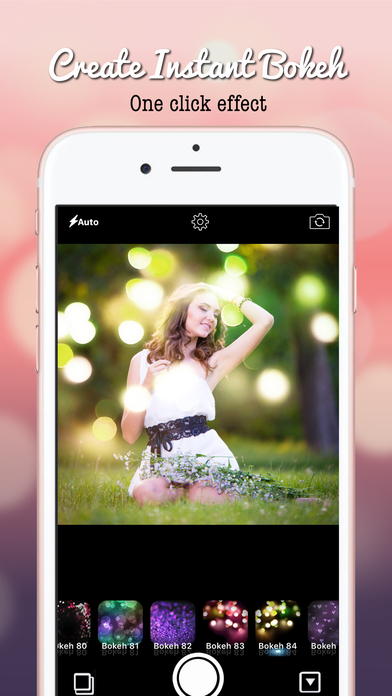 Normally $2.99.
Create nice social media profile picture with the app.
Show to your friend to amaze them.
Print and frame as unique gift ideas.
Send it to your loved one.
User friendly and easy to use!

Create your own Blur Bokeh photos without DSLR camera. You can have bokeh photo instantly with this app. Transforms your photo into various gorgeous effects by adding bokeh to your photo! All beautiful effects are designed together by professional photographers and real artists to provide you the most amazing effect to your photo.

Key Features :
1. Instant effects.
2. Erase unwanted bokeh on your face.
3. Live camera effects.
4. Share to INSTAGRAM / FACEBOOK / TWITTER / WEIBO / LINE / WECHAT.
5. Save to photo album.

Contact us at sales@ninecurves.com for any feedback or idea to improve the app.

Some information about Bokeh:
Bokeh is originally pronounced in Japanese for blur effect produced in out of focus image by a lens. Different shapes of bokeh can be produced from lens aberrations and aperture shape. Bokeh effects can show depth of field of a photo
The Pedestal
Normally $0.99.
Featured by Corona Labs: "The Pedestal – a unique take on a jumping game"

Guide the young ninja Akira through relentless waves of shurikens and sharpened scythes. Help him outsmart the challenge and fulfill his lifelong dream of becoming a Sensei. The rules are simple – 1 pedestal, 3 minutes, 1 winner. Sounds easy? Think again!

The Pedestal was inspired by Eastern culture and influenced by the stories of the famous mystery writer Edgar Allan Poe.

BEAUTIFUL ART

A unique experience that takes place in a minimalist colorful world where every particle has its own place.

EASY CONTROLS

Tap anywhere to make Akira jump. Tap a second time for a double jump. The Pedestal was designed to start easy for everyone to pick up and gradually become more challenging but not frustrating.

SOUND EFFECTS

The stunning sounds combined with the art and gameplay create an eerie and enjoyable atmosphere.

OTHER

Endless mode which can be unlocked after completing the game.
Global leaderboard.
Numerous achievements to complete.
Supports iPhone, iPod and iPad.
Word Search – Find Words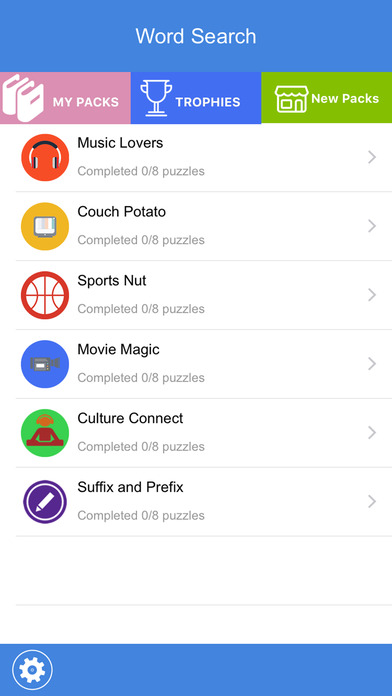 Normally $0.99.
Word Search Puzzle is a fun cross word game featuring words from Pop Culture, Music, Movies, and more. Word Search Puzzle is a fun game for all ages that can serve as an educational tool or help keep your mind sharp. You are guaranteed to have a blast playing Word Search Puzzle!

Gameplay is simple. Choose a puzzle from one of 12 interesting categories, plug in your earbuds, and groove to the music as you try to beat the clock while solving each puzzle. There are over 100 puzzles.If you get stuck on a puzzle, you can beat your fastest time by using coins to get hints that will help you along the way.

Try the trophy challenge and collect all 21 trophies. There are 7 trophy challenge levels that will really test your skills!
Download Word Search – Find Words
Feelca Colors
Normally $0.99.
Feelca Colors adds more sense of the colors to your photos. Select between a 24 or 36 exposure film and then take a picture to gain the photo qualities of a film camera.

The app also delivers the full experience of using a film camera from shooting pictures to printing photos. Your films are organized and you can add short titles or captions to your polaroid-like photos for easy sharing with your friends.

• Tap the Shutter button to take a photo ( Long press for timer )
• Give the photo a title or leave a short comment
• Share your memorable photos with a short message
Goat Simulator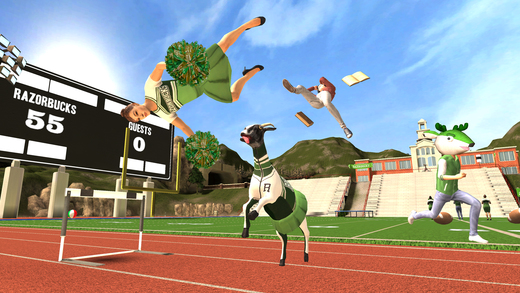 Normally $4.99.
Goat Simulator is the latest in goat simulation technology, bringing next-gen goat simulation to YOU. You no longer have to fantasize about being a goat, your mobile dreams have finally come true!

Gameplay-wise, Goat Simulator is all about causing as much destruction as you possibly can as a goat. It has been compared to an old-school skating game, except instead of being a skater, you're a goat, and instead of doing tricks, you wreck stuff. more! When it comes to goats, not even the sky is the limit, as you can probably just bug through it and crash the game.

DISCLAIMER
Goat Simulator is a completely stupid game and, to be honest, you should probably spend your money on something else, such as a hula hoop, a pile of bricks, or maybe pool your money together with your friends and buy a real goat.

KEY FEATURES
* You can be a goat
* Get points for wrecking stuff – brag to your friends that you're the alpha goat
* MILLIONS OF BUGS! We're only eliminating the crash-bugs, everything else is hilarious and we're keeping it
* In-game physics that bug out all the time
* Seriously look at that goat's neck
* You can be a goat
Hype Machine
Normally $3.99.
Discover the most talked-about music from publications around the world. This is Hype Machine in your pocket.

Every day, thousands of people write about music they love — and it all ends up on Hype Machine. We track new posts across hundreds of sites and bring them all together for an endless stream of new music.

Each week, we also premiere an album and publish a newsletter of notable tracks, which you can explore in the app as well.
——————
Hype Machine lets you navigate the vibrant world of blogs in a few ways:

• LATEST: Music being discussed right now, constantly updated
• POPULAR: Tracks that are getting the most love on the Hype Machine
• FAVORITES: Your favorite tracks on the Hype Machine.
• FEED: Customized new posts from your favorite blogs, and friends
• FRIENDS: Music your friends are loving right now
• GENRES: Newest tracks posted on blogs organized by genre
• BLOG DIRECTORY: Every blog we track at http://hypem.com/blogs
• STACK: Weekly newsletter with five good tracks and one good read
• ALBUM PREMIERE: Preview a new album, in full, every week

Oh yeah, and the app scrobbles to Last.fm. Just enable it in your Hype Machine settings at http://hypem.com
Cleu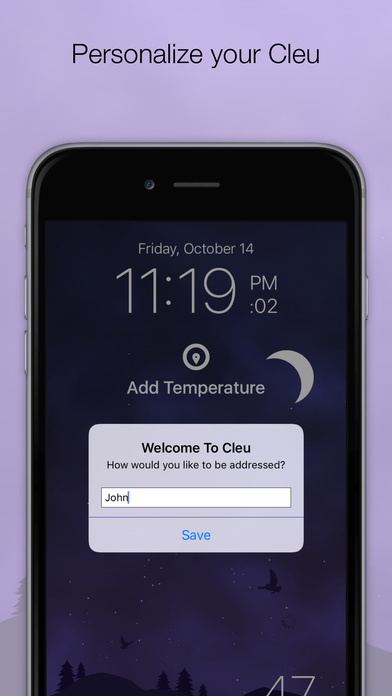 Normally $19.99.
Cleu is the connected clock creating immersive experiences throughout the day.

We're all motivated in different ways to start. Some of us need a gentle touch, whereas others desire a sense of urgency. Cleu creates a precise & personalized experience, so we can focus on what's important; the motivation.

Calibrate your world with Cleu.

———————–

Connects with:

Uber- Presets your Uber pickups according to time or your preferred location. "Snooze" the order if you need extra time.

Nest- Makes sure your Nest thermostat is properly adjusted for your next weekend gathering or day out.

Hue- Sets your Philips Hue light to create the perfect ambiance for an evening dinner, or simply to serve as a reminder for a phone call or meeting.

Calendar- Displays your upcoming appointments for easy scheduling.

Weather- Elegant temperature display and animation- perfect for waking up to an experience powered by Cleu.

Cleu Timer- Need a countdown for your next meeting? For the oven? This feature functions as a simple timer or stopwatch for everyday use. Available to use on Apple Watch.
Alien Cell: Escape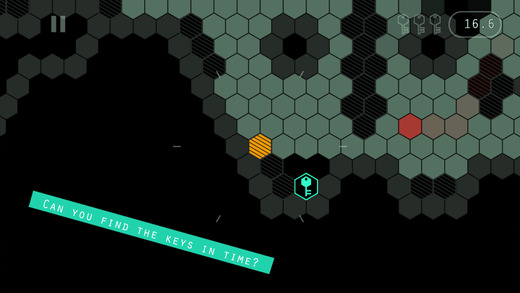 Normally $1.99.
"an electrifying, fiendishly difficult adventure….polished and intuitive, an absolute delight" AppGratis.com

"Deceptively simple sneaking game provides plenty of thrills" macnn.com

"The way each level is incrementally revealed, and the way the world-moves-around-you, make this minimalistic puzzle a really unique and surprisingly intense game!" @schlombie

====

Trapped within a maze of hexagonal cells, you must explore the darkness and collect keys in order to escape without being noticed by your alien captors. Escape is a minimalistic and intense action puzzler that plays like hide and seek. Utilize the darkness and shader cells to hide from your captors. If you're spotted – run!

Survive through 18 levels that will make your heart race and leave you with an irrational fear of red hexagons. Dynamic levels make for limitless gameplay as you race against time and compete on GameCenter Leaderboards.

No advertisements. Single in-app purchase cheat unlocks all unbeaten levels.

Contact us if you have any questions/suggestions. Thank you.

TIP: Use two fingers (e.g. left/right thumbs) for ultimate control.

#FearTheRedHexagon
Pro Collage Creator Max
Normally $2.99.
Pro Collage Creator It's a very easy way to enhance your photos by adding filters, effects, text, sticker and much more, add artistic filters, beautiful effects and stylish borders to each photo.

◉ 215+ amazing irregular collages & frames.
◉ 265+ amazing filters and effects.
◉ Add word/caption to photo easily using unique fonts.
◉ Move photos between grids by drag and drop.
◉ Artistic filters to choose from and apply instantly.
◉ Stylish Sticker and fonts for every moment of your life.
Download Pro Collage Creator Max
Vocolo: The Professional Kazoo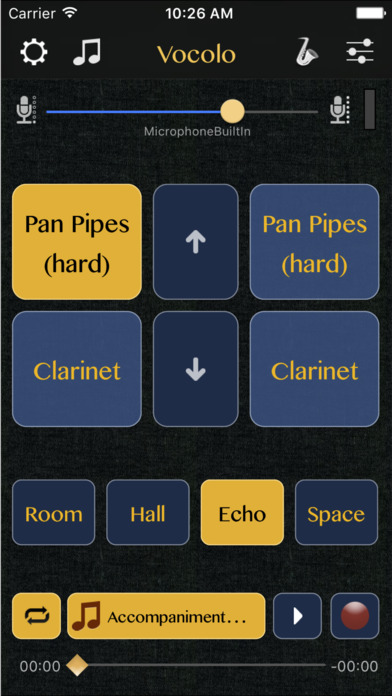 Normally $1.99.
Transform your voice into a musical instrument to create and record your own improvised performances.

Imagine playing a kazoo that sounds like an actual flute or sax! Your voice feels like it becomes a musical instrument with the Vocolo. With its sophisticated voice tracker the Vocolo greatly expands the possibilities for making live voice-controlled music.

Features:

• Patented vocal tracking technology is extremely responsive and accurate.
• Variety of musical instrument sounds including trombone, tuba, baritone sax, alto sax, vibraphone, and pan flute.
• Works with earbuds or headphones (with or without a built-in microphone), or amplified external speakers for live performances.
• Special audio effects include echo and reverb.
• Control panel allows convenient changing of instruments, effects presets, and octaves during a performance.
• Play and record with custom accompaniments from genres such as jazz, R&B, funk and rock.
• Record on top of a previous recording for layering performances.
• Play along with songs from your music library.
• Balance control allows you to mix your voice with any instrument or just create a pure vocal track.
• Patented pitch correction algorithm enables playing accurate notes in a natural way.
• Microphone level control allows singing in noisy environments or in more relaxed settings.
• Sophisticated enough for musicians to create new sounds.

Playing Tips:

• For the best quality sound, adjust the microphone level such that your voice registers mostly in the blue, but sometimes in the red
• The sound will come out of the loudspeaker if you are not wearing headphones or earbuds
• Sing close to the top microphone if sound is coming out the loudspeaker
• Never hum directly into the mic but off to one side slightly (to avoid voice tracking errors)
Download Vocolo: The Professional Kazoo
---
Our deals and product reviews are picked by BGR's expert editors and team.

Follow @BGRDeals on Twitter to keep up with the latest and greatest deals we find around the web. Prices subject to change without notice and any coupons mentioned above may be available in limited supply.