A new month, a new collection of free apps with which to fill up your iPhone and iPad. Today, we've got an interesting assortment of productivity apps, games and one of the most stunning speedometers I've ever seen on a mobile device.
MUST SEE: Apple's advertising game is finally back on track
These are paid iPhone and iPad apps that have been made available for free for a limited time by their developers. There is no way to tell how long they will be free. These sales could end an hour from now or a week from now — obviously, the only thing we can guarantee is that they were free at the time this post was written. If you click on a link and see a price listed next to an app instead of the word "get," it is no longer free. The sale has ended. If you download the app, you will be charged.
Textever 3
Normally $2.99.
Textever is a quick and easy app for your diary, journal and life log. One tap to open, one tap to send and quick edit your plain text notes. Quickly add checkboxes, images, dates, times, reminders, bullets, tags and select notebooks.

Quick and reliable synchronization between devices through Evernote. Import Evernote notes. Use 'Textever' tag to send your notes into Textever.

Text editing assisted with Clear/Undo/Redo and auto-save even in offline. Additional gestures help moving cursor and undo/redo. Select one of several notebook paper choices.

New Textever 3 Features:
– Inline Images.
– Text Search Highlighting.
– Favorite Notes.
– Open favorite and recent notes from Today Widget.
– Recent Photo.
– Tag, Notebook URL Schemes.
– New keyboard tab.
– Sort Options.
– Save to Camera Roll option.
Train Conductor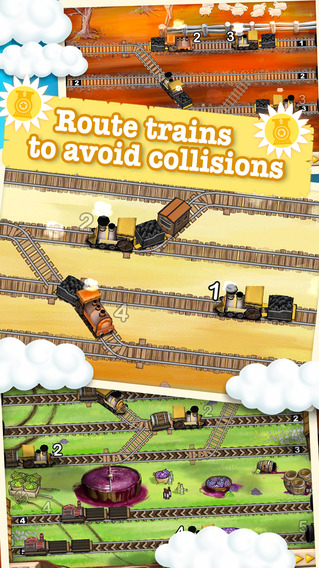 Normally $2.99.
Directly control trains with your finger. Send them to their destinations by creating track connections with a quick swipe. Tap a train to stop it, tap again to get it moving. Avoid disastrous collisions, and manage the peak hour of commuter trains.

Play with Cute Trains, designed just for kids! Slower, easier, trains that your kids can play with for hours. Play with the happy dolphin, the cuddly koala, the grumpy snake, the sleepy platypus and the colorful rosella. Cute Trains are very forgiving with little fingers. Kids can let their imaginations run wild in this wonderful new mode!
Video Saver Lite Pro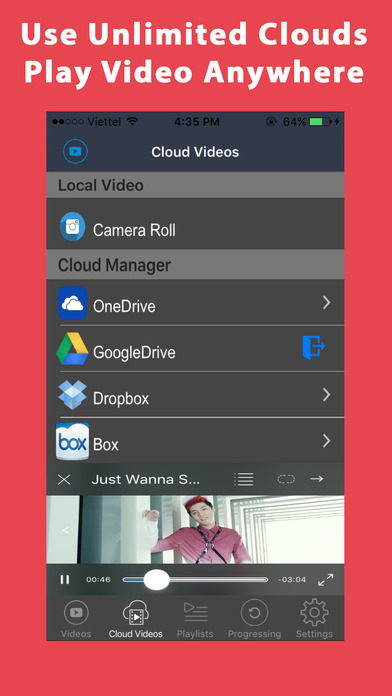 Normally $2.99.
Video Saver support download your own videos from Google Drive, Dropbox, OneDrive, Box and watch them offline on your iPhone, iPod Touch and iPad!

User Guide:
– Log into Dropbox, Google Drive, OneDrive, Box
– Select videos you want to download
– Tap 'Download'

Suport:
– Watch downloaded videos offline!
– Download from DropBox
– Download from Google Drive
– Download from OneDrive
– Download from Box

File Manager:
– Import files from Camera Roll
– Video playlists
– Quick video search
– Background music with Video Player & Audio Player
– Move, rename and delete files and folders
– Sort by name, size, date and type
– Password protect your videos
Ella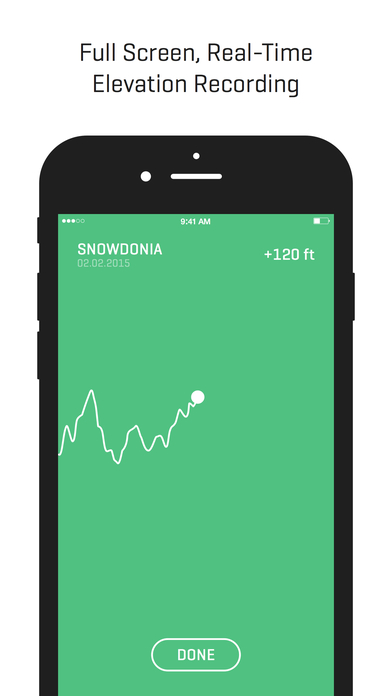 Normally $1.99.
Record your elevation in real-time with Ella. Perfect for hiking, climbing, or road trips.

Ella records & graphs your elevation changes and provides you statistics when your trip is completed. Ella's color scheme changes from gray to green or red as your elevation gain or loss exceeds 100 ft. from your starting point.

When your trip is over, interrogate the elevation profile chart or view detailed statistics about your trip.

Recording Statistics
– Elevation gain
– Start elevation
– Finish elevation
– Highest recorded elevation
– Lowest recorded elevation
– Cumulative elevation gain (Up)
– Cumulative elevation loss (Down)
– Duration (Time)
– Gradient

Elevation Chart
– Interrogate the chart by touching different points of the graph to see your elevation gain/loss at that point in the trip

Take Ella with you on the trail, up mountains, and down canyons.

Please Note: Continued use of GPS running in the background can dramatically decrease battery life.
Speckle
Normally $0.99.
Super easy… and you can transform your photos into a true , dreamy bokeh effect using this simulator. Adjust the lens bokeh and control your effect like a pro would do using a real expensive tilt lens. Professional focus , auto blurred background , automatically form different spots.

Here's what you can do with Speckle:

-Easily remove backgrounds from photos by automatic cutout tools;
-Repeat unlimited, eraser tool can be modified at any unsatisfied portion;
-Pan and zoom for precise focal position;
-Eraser diameter softness and size can be adjusted;
-80 designed shapes to inspire your imagination to one picture.
-Adjust Exposure , Saturation , Brightness , Contrast ;
-Modify layer via transparency, colorize, blend mode etc, much like Photoshop.
-Share your bokeh picture to social media platforms such as Facebook, Twitter, Flickr, Tumblr and Dropbox etc.
Push-Bot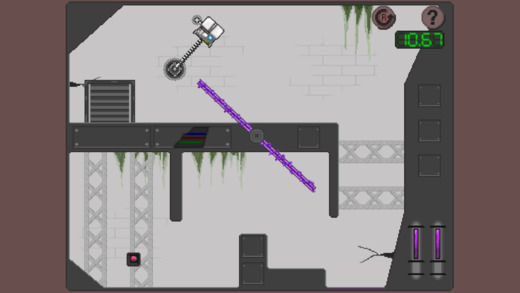 Normally $0.99.
This is the adventure of Push-Bot, a small robot that fell off the assembly line too early and never got fully built.

With only two feeble "arms", Push-Bot must learn how to use momentum and rotation to navigate an old abandoned factory.

Super simple two button controls with enourmous difficulty to master.

– Campaign mode
– Time trial mode
– Complex physics for deep gameplay
– 39 maps
– Hardcore challenge
– Replays
Focus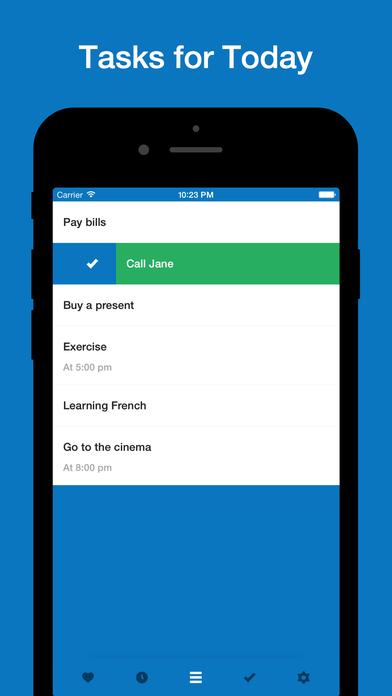 Normally $0.99.
Everyone has dreams. To achieve your dreams you need two things: A goal and a plan. And you need to decide which steps to take today. Focus helps you to concentrate on what is next!

TASKS FOR TODAY:

The center piece of the app is a list of tasks for today. You can easily create new tasks and reorder existing tasks with a few simple swipes. Focus is smart. It will detect reminders while you type stuff like "Do laundry at 5 pm" or "Get a new bike next week". You can also manually add reminders.

SNOOZE AND SCHEDULE:

In order to concentrate on whats next its important to get the things out of your mind which are for later. But you want to be sure you will get reminded when they are due. In Focus you can set reminders right away but Focus also has great snooze options. With a swipe to the left you will be able to postpone tasks to whenever its the right time … 5 minutes, 3 hours, next week … This way you can be sure you won't forget those items and you can concentrate on whats next.

HABITS:

There are things you have to do regularly to achieve your goals … like e.g. exercise. You can also create repeated tasks/ habits in Focus. Just like scheduled or snoozed tasks they will be automatically added to your list of task when they are due.

HOW TO GET STARTED:

Here is a good way to start using focus. You can create these two habits for every day:

1. In the morning open Focus to see tasks for today
2. In the evening review finished tasks and create new for tomorrow
SPEEDOMETER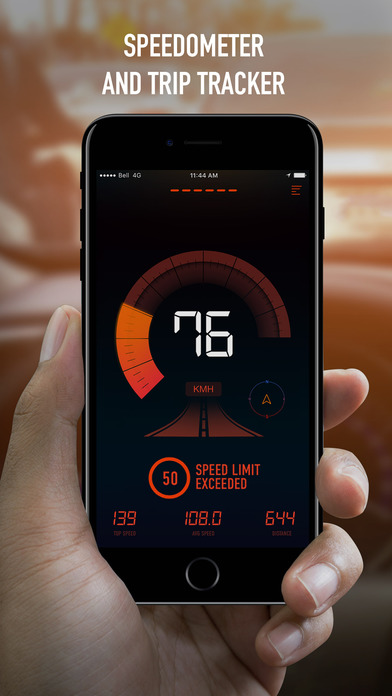 Normally $2.99.
SPEEDOMETER – Displays your current speed, average and top speed, traveled distance in KM and Miles, trip time and map and compass for a better orientation. Also, you can create custom speed limits which have several tones for alerts, setup custom accelerations speed. There are no complicated setup menus for that, which is very convenient!

Continued use of GPS running in the background can dramatically decrease battery life.

GPS accuracy for speed and tracking on map every day activity, can display simultaneously trips for several days for comparison of the routes.

Head-Up Display or HUD – with the help of this function, you will be able to reflect the speedometer readings right on the windshield of your car. Just swipe Left/Right! Fast and easy!

Features:
————————
– MPH and KMH
– Map with autolocator, Compass and Altitude meter
– Maximum and Average speed
– HUD to display speed on the windshield
– Portrait or Landscape mode
– Swipe finger to adjust the screen brightness
– Odometer to measure distance traveled
– Graphically displayed GPS accuracy
– Amazing graphics and animation
————————
ACTPrinter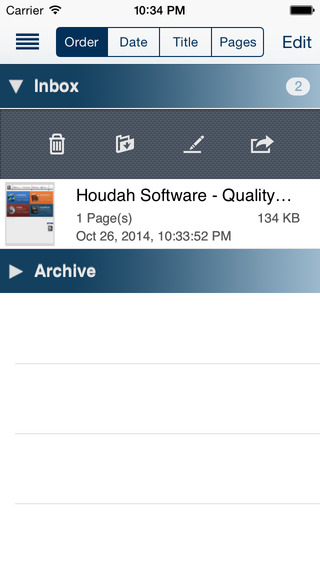 Normally $1.99.
ACTPrinter is a virtual printer and a PDF converter.
Print from your Mac to your iPhone or iPad.

Have you ever wasted a sheet of paper? Ever printed an electronic ticket, a boarding pass, …
Have ever wanted to save a web page to PDF? A confirmation page, a map, directions, …

ACTPrinter allows you to "print" any document from your Mac to your iPhone, iPad or iPod Touch.
Finally your documents travel with you!

FEATURES:

– "Print" documents, emails, web pages and more from any program on your Mac directly to your iPhone, iPad or iPod Touch
– Your computer will automatically find your iPhone, iPad or iPod Touch on your AirPort or WiFi network
– Send printouts to other installations of ACTPrinter running on iOS or Mac
– Send printouts to printers connected to your Mac
– Save web pages as PDF printouts. Share web pages as PDF files
– Save the contents of your clipboard
– Scan documents to PDF using your iPhone camera
Intro to Colors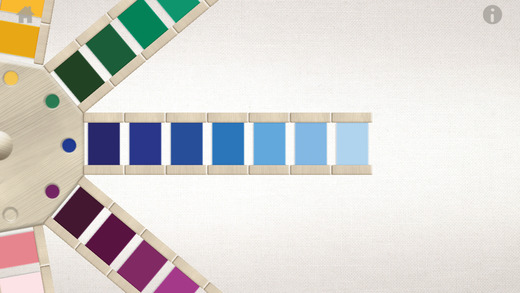 Normally $4.99.
With Intro to Colors, the world of colors comes alive. Inspired by the famous Montessori Color tablets, this dynamic and interactive app will guide your children through an appreciation of color, from the concrete to the abstract.

——

YOUR CHILD WILL LEARN

· The basic foundations of color
· Primary & Secondary Colors
· Color Shades & Gradients
· To identify, match and name colors
· To mix, paint and create colors
· To seek, find and select colors
· Fine motor skills

Intro to Colors is a universal app that will work on iPad, iPhone and iPod Touch devices. The app is optimized for iPhone 5 and retina screens. The app features these activities:

——

PRIMARY COLORS

Learn to identify the primary colors, in a series of guided, interactive exercises using the color tablets. Your child will drag, match and tap on red, yellow and blue.

SECONDARY COLORS

Learn to identify, select and name the secondary colors, in a number of engaging activities using the color tablets.

GRADIENTS

Learn to appreciate gradients with the color wheel and by arranging the color tablets from light-to-dark or dark-to-light.

PAINT

Unleash your creativity on this blank canvas with this painting exercise. In the Montessori classroom, we provide only three colors (red, yellow, and blue) when painting. This constraint empowers children to mix colors and create new ones. Your child will learn that the three primary colors serve as the foundation for all colors.

SEARCH

Explore these creative artist scenes in this seek-and-find activity. Your child will listen for, find, and select the correct color as a fun way to recap their understanding of color.