If you purchase an independently reviewed product or service through a link on our website, we may receive an affiliate commission. Learn more.
There are still several free downloads left in yesterday's post on paid iPhone and iPad apps on sale for free, but that won't stop us from putting a fresh new list together for you today. We've got 11 iOS apps in total for you on Tuesday's list, and you'll find them all laid out below. Remember though, these sales could end at any time.
MUST READ: There are still two big problems with Apple's iPhones, but the iPhone 7 will solve one of them
These are paid iPhone and iPad apps that have been made available for free for a limited time by their developers. There is no way to tell how long they will be free. These sales could end an hour from now or a week from now — obviously, the only thing we can guarantee is that they were free at the time this post was written. If you click on a link and see a price listed next to an app instead of the word "get," it is no longer free. The sale has ended. If you download the app, you will be charged.
TouchMe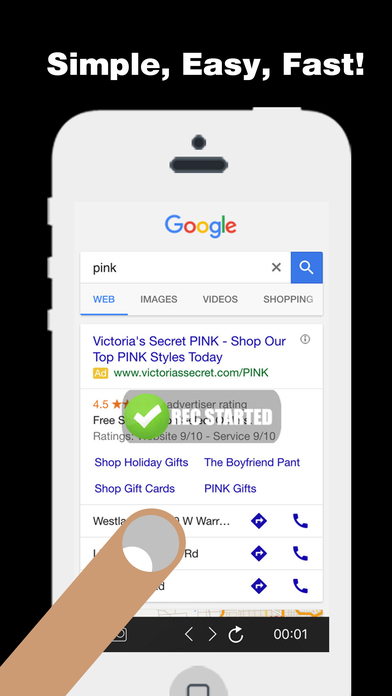 Normally $1.99.
Most simple and easy to use app that lets you make instructional videos of your web browser from with the app. This is ideal for someone who is teaching or explaining something while browsing the web.

Instructional videos & movies are automatically saved to your camera roll.

NOTE: You have to launch this app and record your web experience within this app.

FEATURES:
• Simple and easy controls
• Option to start recording as soon as the app is launched
• Option to change default web page or URL
• See time elapsed of your recording
• See screen touches when your finger is pressed
• Movies are automatically saved to your photo album
Epic Flail
Normally $1.99.
Epic Flail is a fast paced 2D brawler with a gladiator theme that mimics the action packed fighting scenes from Japanese anime. Epic Flail has the player trapped in the arena, fighting through different modes and defeating other arena legends and even the gods themselves.

Warning: This is a highly addictive game and you will spend hours challenging yourself and friends to see who be crowned the ultimate arena champion.

• New Controls – 3 Types of controls to choose from (Fixed, Float and Swipe)
• Visually beautiful graphics and amazing sound track
• Adorable character to fight and brawl with
• "Hack N Slash" game play – 2D anime
• Unique levels with challenging bosses
• Progressive increase in level difficulty
• Game Center – Leaderboard & Achievements (High scores)
• Optional InApp purchase if stuck on a level
• Optimized for latest Apple iOS 9.3+ firmware version, iPad Pro support

Reviews:
• PocketGamer.co.uk – A recklessly entertaining action game that's the perfect fit for mobile (9/10 – PG GOLD AWARD)
• KickMyGeek.com – Epic slice of fun action addictive desire to continue playing
• RockPaperShotgun.com – Goodness it's a delicious little morsel of blood-drenched fun
• App4Smart.com – The developers modestly call this a 2D brawler, but it's really not like that at all. It's something more, something greater, something stronger
• iPlayApps.de – Wild gladiator fights as a new premium AppStore hit success
• AppGemeinde.de – Fun gameplay and challenging difficulty add an additional motivation for the Game Center connectivity to be able to compare with friends or the entire world
WiFi Scanner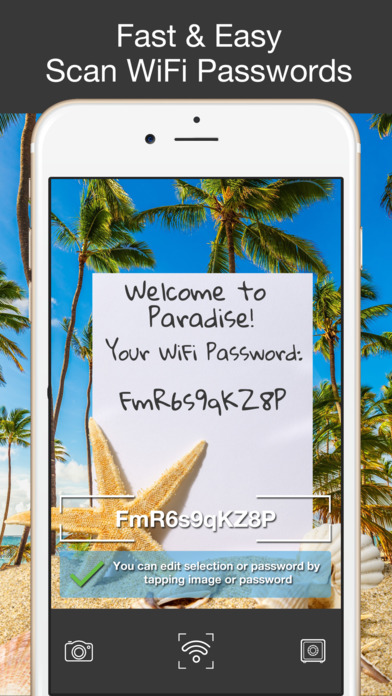 Normally $0.99.
Entering of complicated WiFi passwords is EASY & FAST now. Just Scan & Copy it in 3 touches using tiny but useful App.

↵ Get WiFi access faster than your friends
↵ Don't waste your time on entering "3kGrmb5fgDWcYvan"-type passwords
↵ Save your money with WiFi connection in travels

FEATURES
⌘ Offline Wi-Fi password recognizing
⌘ Fast Scan & Copy
⌘ Save ready WiFi passwords
⌘ No garbage in Photos
iPicBox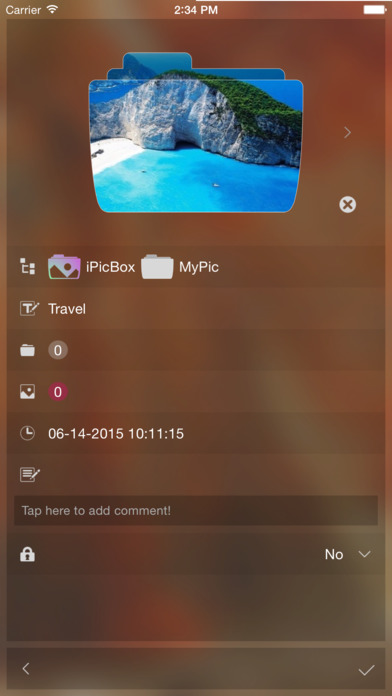 Normally $2.99.
If you have any question, issue or advice on app, please contact us: jerrium@qq.com.
The Best and Most Private Photo App for iPhone/iPad/iPod touch.
Millions of people trust iPicBox to keep their photos hidden.

If you like picture, if you are addicted to collecting pictures, if you have some privacies, and would like to show off, yeah~That is it! Got it!

******Main Features******
—Share to Facebook, Twitter, QQ, QZone, WeChat, WeChatTimeLine, Camera Roll, Email, Copy, SMS
—3D touch ( 6s, 6s plus)
—How-To-Use pages
—Touch ID for locking single folder and image
—Support iOS9
—Share to Facebook, Twitter
—Gorgeous themes that are changed by heart
—Folder cover that is splendid
—Unlimited folders that permit you to sort pictures
—Unique tree view of folders that is clear at a glance
—Unique split mode that shows tree view and list view at the same time
—Press to download picture easily
—Quick capturing as you need
—Import albums that have huge amount of pictures
—Search pictures you want and locate the position
—Lock pictures and privacies will not be touched
—Batch operations that make you better efficiency
—All kinds of gestures that make you natural
—Smooth basic operations including Add, Del, Edit, Move
—Trash box that gives you a chance to go back

* * * * * *
All your photos stored in iPicBox are 100% private. Your photos are only stored on your device and are never uploaded to our servers. We have no ability to remotely access your photos.
Borroow
Normally $0.99.
So you lent something to someone, but now you can't remember who it was? Yet again?
Did you find yourself a DVD short? Missing a book? Fresh out of a game? Enough of that!
Borroow lets you make a note of who you lent what to, all in a blink of an eye. Not a mental note, but a real one.
And best of all, built-in notifications will remind you to get your stuff back.
Every time.
Photo Reminders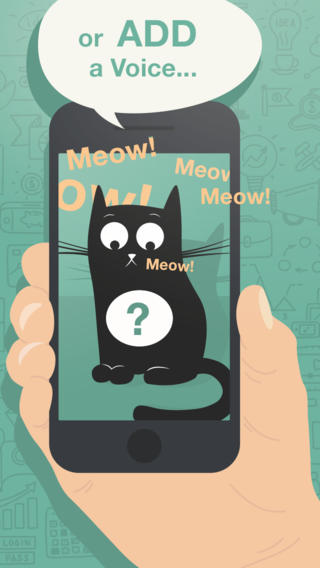 Normally $0.99.
Voice memos + Photos + Text
Ideal application for those who value their time.

"Photo Reminders" is the opportunity to make a reminder quickly and clearly about any event: a meeting, a birthday gift purchase, a concert, an important call or simply an evening walk with your pet.

It's enough to * Choose the photo from the Photos app, * Make a photo or * Record a voice message".

"Photo Reminders" enables to create reminders instantly, without spending time for the description of the forthcoming event, which is also convenient while driving.

How does "Photo Reminders" work?
For example, walking around the city, you can pay attention to the poster: premiere of the long-awaited movie. You get the phone, take a picture by the means of this application – at the necessary moment the program will inform you that it is time to buy tickets. The application remembers everything for you!

"Photo Reminders" is also an excellent helper in the office:
You can remind your colleagues about the forthcoming meeting through the application mailing.
Moreover, you can share the notes with anyone through social networks!

"Photo Reminders" combines various functions with the simplicity of usage. The clear and convenient interface enables to create a reminder in just a few clicks.

Functions:
– add images from the Photos app
– use Camera to take photos
– e-mailing a note
– create voice memos
– creating text notes
– setting the date and a sound reminder
– sharing a note through social networks
– saving in Evernote
– saving in Calendar
– sorting according to addition and reminder dates and filtrating notes
– searching notes by the name and their description.
Pause Video
Normally $1.99.
The easiest way to pause video while recording. Add gorgeous filters and effects to your video. Save video to library or share it via Facebook, G+, Twitter, Dropbox, Evernote, Tumblr, Flickr, VK or even SMS.
Simple and convenient. Looking forward to your reviews!

Our users' feedback:
Bdkbdkanalsbs: "I love the app because my camera doesn't have a pause choice on it. The app works great and immediately saves the video to my video album and it really works great definitely worth the price"
Dis app tho!!!: "I love this app. I'm on vacation and it's perfect because I don't have a go pro or anything!!"
Trap.Queen.Ari: "I honestly love this app so much. It's super nice and easy to vlog! So thank you for the amazing app!"
Jaka227: "Simple. I like it"

◉ Features‌
▶ Works on iPad/iPhone
▶ Supports Remote Shutters. Ex. AB Shutter 3
▶ Supports portrait and landscape shooting modes
▶ Pause/Resume function
▶ Better video quality
▶ Sharing on social networks (Facebook, G+, Twitter, Tumblr, Flickr, VK)
▶ Sharing on cloud services (Evernote, Dropbox)
▶ Sharing via e-mail, WhatsApp or SMS!
Rotational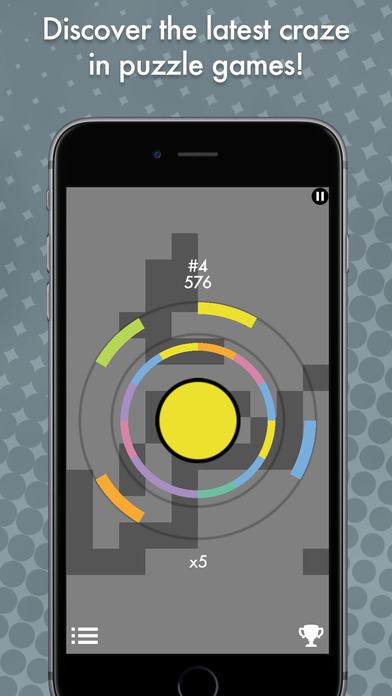 Normally $0.99.
Discover the latest craze in puzzle games! Rotational is an addictive, fun game that everyone can enjoy, but only the sharpest players can master.

Match the falling colors to destroy blocks. Boost your score by creating clever combos and winning streaks.

Compete against your friends on the Leaderboards and try to unlock our tricky Achievements.

Includes 3 challenging game modes, each with its own twist: Continuous, Puzzle and Time Attack.

Rotational has been created specifically for iOS7, taking advantage of the latest Apple technology.
Battle Analyzer – for Pokémon GO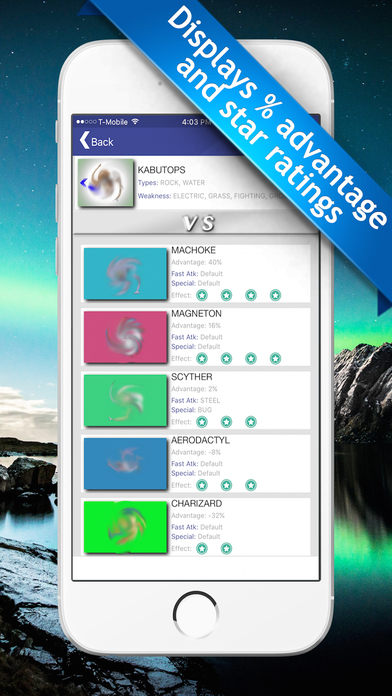 Normally $0.99.
Short description

We analyze and select the best fighters for you to conquer your enemy's gyms by using a Pokemon's type-advantage algorithm we formulated.
——————————————————————————
Long description

There are 18 known elemental types of Pokémon and each type has several strengths and weaknesses that can be examined during attack and defense. If you know what you're up against in your rival's gym, you can plan ahead. This will be making winning much easier, even if you are a lower level trainer with lower CP Pokémon. Battle analyzer will choose the utmost effective and most advantageous Pokémon based on their elemental types to win against even your most seasoned enemies.

HOW IT WORKS (3 SIMPLE STEPS)
1. Add Pokemon from your Pokédex to "My Team"
2. Select your rival Pokémon (may select multiple)
3. "ANALYZE" to reveal your most effective Pokémon vs. select rival Pokémon
Download Battle Analyzer – for Pokémon GO
Pro Guiter Tuner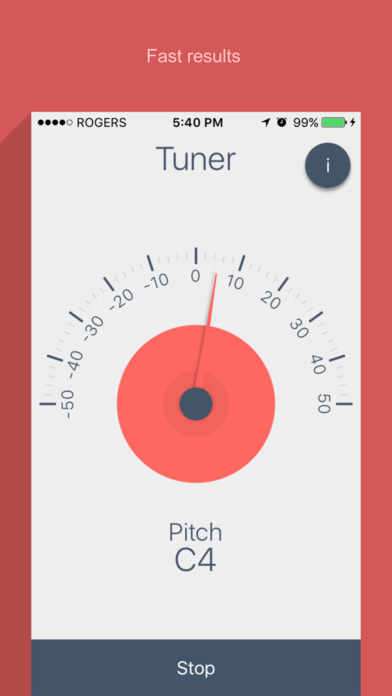 Normally $0.99.
Pro Guitar Tuna is the easiest, fastest and most accurate tuner app in the world!
The ultimate tuner for guitar, bass, ukulele and all popular string instruments. GuitarTuna has been downloaded over 20 million times and is used by beginners and experts!

Why is it the world's most popular tuner ever built?
• Simple and easy to use. Works with both electric and acoustic guitars and string instruments using the built-in microphone. No cables needed.
• Perfect for complete beginners. Recommended by guitar teachers.
• Simple and intuitive. Clear visual feedback with signal history.

Award winning audio technology:
• Built on the world's most advanced audio recognition algorithm – the same technology powering Yousician
• Professional accuracy for advanced players
• Auto mode tuner (for super fast tuning, hands-free, string by string)

Advanced tools for all musicians:
• Metronome: set at any tempo, change the beat manually or by tapping at the desired speed
• 6 Ultimate Chord Learning Games: learn, practice and master chords, and develop the ability to recognize them by ear
• Chord library: find any chord diagram easily and hear how it should sound
• Learn Guitar Songs: 4 songs with guitar notation (tabs) to play along and test your skills
• Alternative tuning sets

(we are working on the chromatic tuner feature, thanks for the suggestions!)

Works with:
• Electric and acoustic guitars
• Bass
• Mandolin
• Ukulele
• Viola
• Violin
• Cello
• Fiddle
• Balalaika
• Banjo
• Many other string instruments

Over 100 tunings available, including:
• Standard
• Drop-D
• Other drop tunings
• Open tunings
• Half step down
• 7-string tunings including drop-A
• 12-string
Additional features:
• Works in noisy areas, with background noise cancellation technology
• Designed by guitarists for guitarists and developed by the world's leading audio engineers
• Improve your skills in chords, riffs, tabs, and ear training, and increase your picking speed, just like you would with guitar lessons / classes
• make the app look like your instrument by choosing different headstock visuals
Contacts Timeline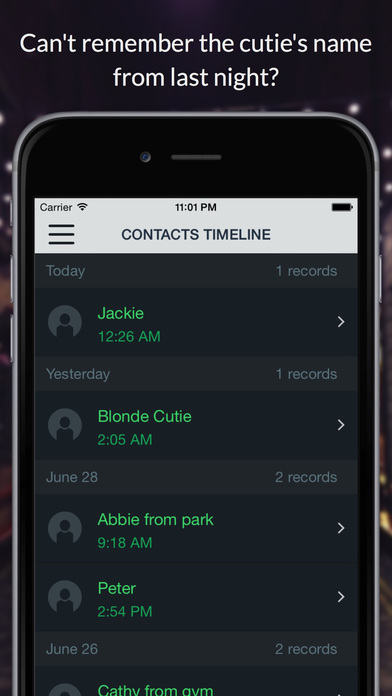 Normally $0.99.
Can't remember the cutie's name from last night? This app helps you find your most recent contacts! Contacts Timeline will show you your contacts sorted from the newest ones and let you see when each was added.

Features:
– Quick access to most recent contacts
– Go on and call or text that cutie from last night
– Delete unwanted contacts right from the list
– More coming soon
---
Our deals and product reviews are picked by BGR's expert editors and team.

Follow @BGRDeals on Twitter to keep up with the latest and greatest deals we find around the web. Prices subject to change without notice and any coupons mentioned above may be available in limited supply.