If you purchase an independently reviewed product or service through a link on our website, we may receive an affiliate commission. Learn more.
Next week is when Apple is expected to unveil its new iPhone 7 and iPhone 7 Plus, which are rumors to come with twice the storage of the company's current iPhones. That means up to 256GB of space just waiting to be filled with apps, and we'll help you on your quest to fill all that extra space with today's list of 10 paid iPhone and iPad apps on sale for free for a limited time.
MUST SEE: Leaked photos of iPhone 7 in blue remind us of the biggest remaining mystery
These are paid iPhone and iPad apps that have been made available for free for a limited time by their developers. There is no way to tell how long they will be free. These sales could end an hour from now or a week from now — obviously, the only thing we can guarantee is that they were free at the time this post was written. If you click on a link and see a price listed next to an app instead of the word "get," it is no longer free. The sale has ended. If you download the app, you will be charged.
FilzApp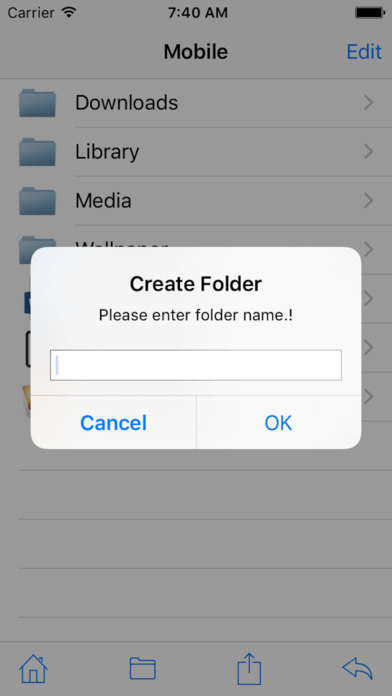 Normally $0.99.
File Manager is a folder manager and file viewer. Easily view images, audio, videos, PDF documents, Word documents, Excel documents…

FEATURES
– Integrated PDF Reader
– Supports Microsoft Office, Excel…
– Integrated music player
– Copy, move file
– Share files by email and Facebook….
– "Open in" feature allows you to open files in other apps

Thank you
Notes.xls
Normally $2.99.
Notes.xls is a tiny, user-friendly spreadsheet, perfect for all those times when you don't need a full-blown monster. It's perfect for decision making, tracking expenses, creating budgets, or estimating costs. For the numbers you run across on a daily basis nothing is easier or simpler than Notes.xls.

You don't need any experience with Excel. Notes.xls just highlights the features you need. It takes up very little space on your phone and runs fast and smoothly.

Features:
● Two columns
● Excel-syntax formulas
● On-purpose keyboards with big buttons
● Swipe on the bottom bar to adjust column widths
● Insert/delete rows
● Share spreadsheet by email
● Easily duplicate or delete whole spreadsheets

Excel edition with enabled export to .xlsx format.
Data Manager Pro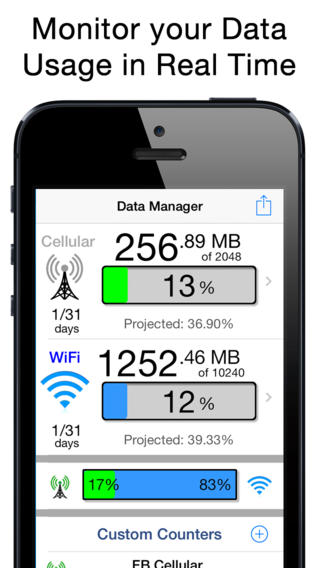 Normally $1.99.
Data Manager Pro will manage both Cellular (4G/LTE/3G/Edge/GPRS) and Wi-Fi data usage in real time from your device. This app will let you be in control of your data usage to avoid the costly overage charges your provider may charge providing alerts when data usage reaches user thresholds. This app monitors data usage from the device itself and is not reliant on setting up or logging into your provider's server or web site. Data Manager Pro also includes the ability to Speed Test your cellular or WiFi connection rate and response for you device. This simple, easy-to-use app provides consistent, accurate internet speed testing from any location.

Data Usage Features include:
– Monitor mobile Cellular data for all technologies (4G LTE 3G Edge GPRS etc.) int real time.
– View the amount of internet data you use over your WiFi connection.
– Simple and clear user interface with custom progress bar that graphically shows your data usage and predicted usage.
– Works with ANY cellular provider in any country including AT&T, Verizon, Sprint, T-Mobile, Rodgers, Virgin Mobile, Orange, O2, etc. by reading data usage from the device.
– Billing periods and quota limits can be configured on a monthly, weekly or custom time basis to match your providers billing schedule.
– Works on any iOS device (iPhone/iPad/iPod Touch) running iOS 7.x or later.
– Works in the background using battery efficient background monitoring in iOS 7 to monitor usage and notify users when data usage reaches configured limits.
– App Badge Monitoring shows the % as a app badge without even opening the app.

Pro Data Features:
– Custom counters can be setup allow you to monitor usage during a certain period to help identify data hogging apps. Counters can be easily enabled or disabled and can even be configured to end at a predetermined time.
– History graph shows previous data usage for each day.
– Email your usage information at any time.

Speed Test Features:
– Simple, one button tap performs (or cancels) the internet speed tests.
– Simple, easy-to-read tracking and reporting.
– Testing features download rate, upload rate and latency (response) time.
– Includes the number of hops/gateways between the mobile client and the server (Trace Route).
– Works on either Cellular data from any carrier or when connected via WiFi.
– Conveniently share results with others via email.
– Testing servers located around the world for accurate results.
– Unlimited on-the-go testing – mobile speed testing.

Data Manager Pro is a must have app for anybody on a restrictive data plan and to verify your network speed! Don't pay those expensive overage charges again.
Red Dot Camera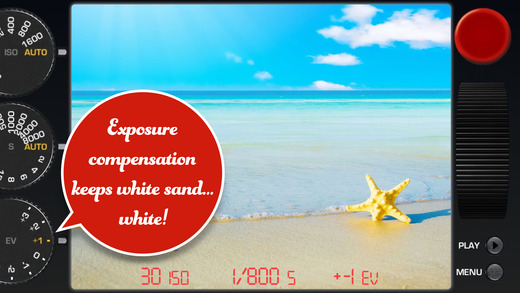 Normally $2.99.
Looking for an iPhone camera app with the look and feel of a professional manual camera? Red Dot Camera is the first camera app to bring rangefinder-style manual focus and exposure features to iOS, taking creative mobile photography to the next level.

Inspired by the retro craftsmanship of the classic Leica M camera series, Red Dot Camera brings your images to life with unrivalled quality and without the interference of gimmicky filters.

Featuring four basic settings – ISO, Speed, Exposure Compensation, and Focus, Red Dot excels in delivering a retro photography experience coupled with exceptional image capture quality.

Key Features:

**Rangefinder-Style Manual Focusing**
Focus in with precision using a magnified patch at the center of the viewfinder to capture the perfect image.

**Manual ISO Control**
High ISO settings generate more image noise. By letting you set the ISO value manually, Red Dot Camera allows you to capture sharper and clearer images.

**Manual Shutter Speed Control**
Adjust the shutter speed manually to achieve the effect of longer exposures (car headlights, water, etc.), or to capture shots of fast action.

**Display Frame Lines (28mm, 35mm, 50mm)**
The iPhone lens has a fixed focal length of 28mm, but Red Dot Camera shows frame lines that simulate those of a 35mm and 50mm lens, just like the Leica M rangefinder.

**Self-Timer**
Take a group picture or self-shot by setting the auto-timer to one of three countdown settings.

**Black & White Mode**
Switch to black and white and capture your image in classic coloration.

Whether you're a creative camera enthusiast or a photography student, you'll be amazed at how Red Dot Camera enables you to take sharper, better-exposed, professional quality photos from your iPhone.
ThumbTyper
Normally $2.99.
Do you want to make typing on an iPad and iPhone 6 faster and simpler? Try ThumbTyper.

This is the breakthrough application, the first split keyboard which has been designed specifically to enable you to type with just two thumbs. 
Now you will be able to hold your iPad with both hands and work in comfort on a train, a bus or a plane. 
And, after only two hours of training, you will be able to type as easily as you can touch-type. It is ideal for work on the go.

– For those on the go
– Two times easier and two times faster
– Convenient under most conditions
– Easier typing
– Optimized for iPad and iPhone 6
Languages: English and Russian
Explorer for GitHub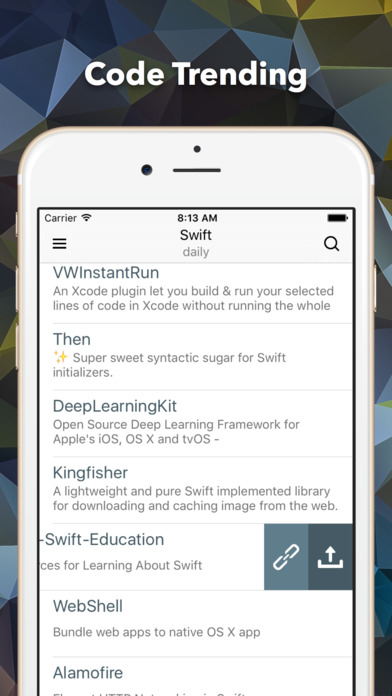 Normally $0.99.
Explore the open source world in GitHub.
Read and enjoy code everyday.
– GitHub trending
– GitHub showcases
– GitHub search
LightArrow Pro.Calendar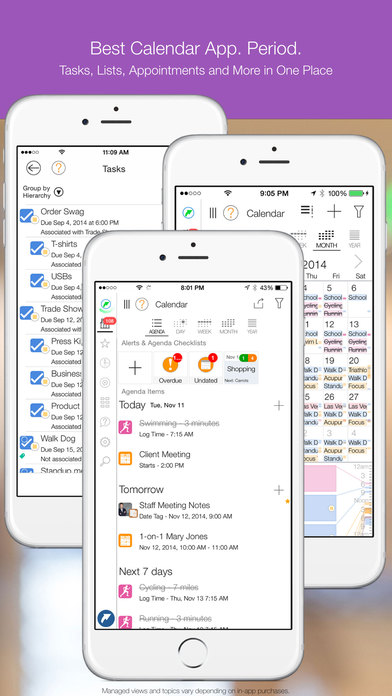 Normally $4.99.
Grow your business with Pro.Calendar – the organizer for business owners, real estate agents, freelancers, contractors, and project managers! Unified views for all calendars, appointments, todo lists, checklists, tasks, reminders for managing work and life in one place. Pro.Calendar is a smaller version of LifeTopix. Start powerfully, add what you want.

Discover ALL our features with our FREE LightArrow Organizer on the app store – that has a 100 item limit.

NEW! Modern Dashboard – available with the LifeTopix Pack.

Improve the visibility of your daily events with a unified, intuitive and easy-to-read calendar. Includes list, day, week, month and year views with fast switching and customizable view choices. Perfect for busy entrepreneurs, small business owners, parents, students, GTD® enthusiasts and anyone else who wants to stay organized and on top of their daily agenda.

See which one of our apps is best for you: http://lightarrow.com/compare

Pro.Calendar is the Complete Calendar Edition app of LightArrow's LifeTopix. Start with calendar-relevant topics, and grow with optional in-app purchases.

SUPPORTS POPULAR ONLINE & DESKTOP CALENDARS
Pro.Calendar works with any calendar that your iOS device calendar supports including iCloud and other online calendars.

SUPPORTS IOS CALENDARS, REMINDERS, CONTACTS
Create iOS reminders and iOS calendar items directly from Pro.Calendar and view these items unified in Pro.Calendar. Add invitees from your iOS contacts.

MULTIPLE CALENDAR VIEWS
Pro.Calendar includes a printable agenda and day, week, month and year views – configurable to individually show or hide your life and work events, such as appointments, health stats, tasks, trips, projects, checklists (to-do lists), notes, events from device calendars and more. Effortlessly switch to and from your views and easily search for any data item. Calendar item types and events from different calendars are color-coded for easy identification.

WORK WITH DATA FROM YOUR FAVORITE APPS
Associate notes from Evernote® and Toodledo® to projects, trips, goals and more. Associate tasks from Asana and GDrive to Pro.Calendar projects, goals and more. Link up files in Dropbox™, Box™, OneDrive™ (SkyDrive), and GDrive to Pro.Calendar projects, goals, events and other items. Instantly share and collaborate on items such as tasks through email. Discuss your items via Facebook, Twitter, and SMS.

CREATE REPEAT SCHEDULES FOR APPOINTMENTS, EVENTS, TASKS
Create custom daily, weekly and monthly schedules. Create custom schedules for specified days of the week. Designate a number of occurrences or use an end date.

TASKS, PROJECTS & MORE
Includes task and project management; events and appointments; travel; health, fitness and goals; notes, files and checklists; and media (audio and video). In-app purchases allow for additional topic items and views.

YOUR NOTES & FILES AT YOUR FINGERTIPS
Comprehensive note-taking and file management included. Record and add audio and video, add photos and hand-write and draw with your finger or stylus. Drawing tools include 48 colors with alpha options; line widths; eraser; clear; undo; and email for drawings. Printing is also available for notes and drawings.

CUSTOMIZE REMINDERS & NOTIFICATIONS
Customize your local notifications from Pro.Calendar to remind at custom times. The device calendar is used for local notifications allowing you to take advantage of the Notification Center.

DEVICE SYNC
Supports device-to-device sync to keep data on your multiple iOS devices the same by using a free Dropbox or Box account, as well as with our LightArrow Organizer for Mac.

NEAR ME
Enjoy one-tap access to calendar items that are in the vicinity of a selected or current location. Powered by a 3rd party location-based social networking service, you can search for entertainment, events, food, shops and more.

EXCELLENT SUPPORT

If you have an issue, give us a chance to help, you will be pleasantly surprised!
Download LightArrow Pro.Calendar
SSUM
Normally $0.99.
REALTIME(LIVE) FILTER CAMER
Take photos with photographer designed filters effect applied in REAL TIME.

9 FILTER EFFECT THEME
The most 9 useful famous filters for nature photography such as natural landscape, a wooded valley, ocean, etc.
SHAREit Pro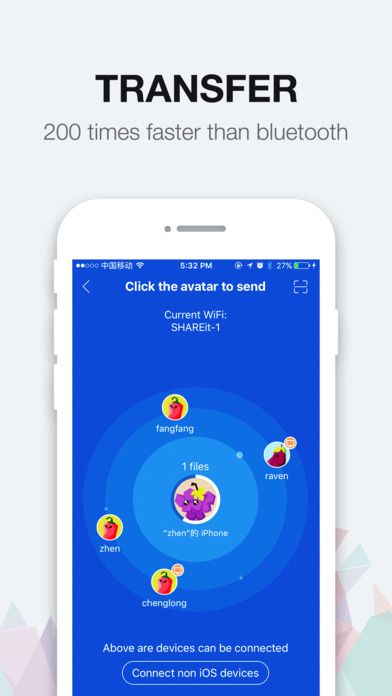 Normally $0.99.
Transfer tool for sharing files without any mobile data, which is the choice of over 600 million users.

SHAREit is a cross platform sharing tool which requires no mobile data. It's over 200 times faster than Bluetooth. Share the photos, videos, audios and files of any formats with your friends at any time on your phone or computer.

SHAREit Professional is the advanced SHAREit App. You will experience the purest form of SHAREit by paying a tiny amount for this professional edition. Also, all new features developed by SHAREit team will first be available to experience in this edition.
Features:

[No need for internet]

No need for a Wi-Fi network or a mobile data plan. Share at anytime and anywhere.

[10 seconds to transfer a film]

Over 200 times faster than Bluetooth. The fastest speed can exceed 20Mb/s.

[Enjoy music]

Enjoy the pleasant experience of listening music on SHAREit music player.
[SHAREit Vault]

Integrated tool for photos and videos helps you protect privacy.

[Cross platform sharing]

Transfer between laptops & mobiles of different kinds without obstacles.

[Powerful functions]

Support sending files of any format.

No more cables or internet needed to transfer. Easily sharing between various devices.
BeetleCam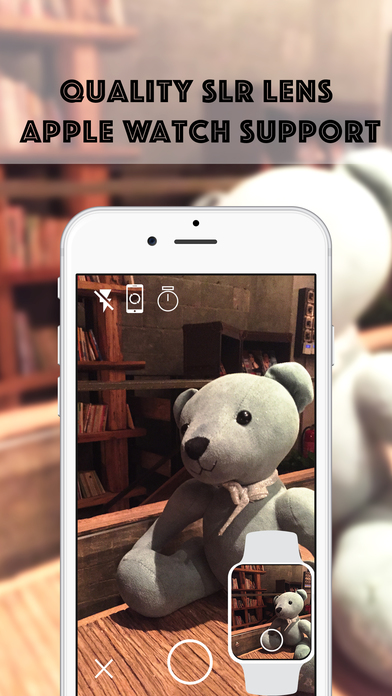 Normally $0.99.
BeetleCam offers the best solution to capture your most precious moments and group photos. Anytime you feel painful taking group photos? Left out of the photo just because you need to hold the camera? Hard to capture the best moment and there is no great solution out there?

BeetleCam is a must have camera app that goes beyond what the default camera is capable of. It is the best at taking amazing captures and do after effects on photos. Whether you're a seasoned photographer or someone who's barely touched a camera, BeetleCam will make you love taking pictures.

There still is the problem of fitting everyone including you in the frame? Why should you miss out when you are part of the occasion? You can remote take picture using your Apple Watch and using the back (best) lens of your iPhone or iPad so that you can capture the best photos wirelessly. This is perfect for occasions involving groups of people; family gatherings, friendly outings, group selfies, etc. Now be in front of the camera without the fear of missing out!

BeetleCam takes photo onto the next level with easy access to features like:

REMOTE SHUTTER & APPLE WATCH SUPPORT
Photo Capture using Apple Watch as remote shutter, with live preview when capturing, choice of front or back camera, flash controls, countdown timer, etc.

EFFECTS
Fill your pictures with emotion and despair with our unique effects. There are dozens of 1-touch effects for you to experiment with. BeetleCam has 100+ fully adjustable Original Filters, everything to your needs.

ADJUSTMENT TOOLS
Use any of our uniquely made adjustment tools to enhance your images to perfection with ease.

PROFESSIONAL TONE CURVE
BeetleCam includes a fully adjustable professional tone curve so that you can fully control range of real and natural light leaks, to simplistic scratchy film textures.

CROPPING & TRANSFORMING TOOLS
Crop your photos with our quick and easy cropping tool with presets. Transform your photos with our rotating tool, vertical and horizontal flipping tools.

SHARING
Whether you want to show your results to your friends and family or the whole world, we have got you covered. Proudly share your photos on Facebook, Instagram, WeChat etc or go the more personal route all within the app.
---
Our deals and product reviews are picked by BGR's expert editors and team.

Follow @BGRDeals on Twitter to keep up with the latest and greatest deals we find around the web. Prices subject to change without notice and any coupons mentioned above may be available in limited supply.