If you purchase an independently reviewed product or service through a link on our website, we may receive an affiliate commission. Learn more.
Want to manage your budget, fix your wallpapers and build a 3D city on your phone without spending a penny? You're in luck! You can do all of those things and more with today's selection of free iPhone and iPad apps. And if that's not enough, you can probably find a few more free apps from yesterday's post as well, but you'll have to act fast, as the sales could end at any time.
MUST SEE: New report leaks details on Apple's upcoming Snapchat rival and other new apps
These are paid iPhone and iPad apps that have been made available for free for a limited time by their developers. There is no way to tell how long they will be free. These sales could end an hour from now or a week from now — obviously, the only thing we can guarantee is that they were free at the time this post was written. If you click on a link and see a price listed next to an app instead of the word "get," it is no longer free. The sale has ended. If you download the app, you will be charged.
MindNode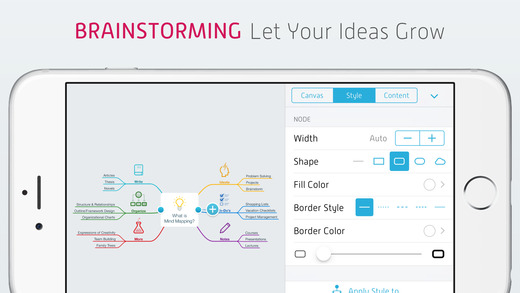 Normally $9.99.
MindNode makes mind mapping delightful. Mind maps are a visual representation of your ideas, starting with a central thought and growing from there. MindNode allows you to brainstorm, organize & share your thoughts in an intuitive way, so you can focus on the idea behind it. The clean interface lets you concentrate on generating and connecting thoughts, and an infinitely expanding canvas means that no matter how big or complicated your project gets, MindNode can keep up.

MindNode has helped students, artists and project managers to be more creative with less effort.

Brainstorming — Just Start With Your Ideas
• Create new ideas with a tap of your finger
• Create multiple mind maps on a self-expanding canvas
• Create connections between otherwise unrelated topics
• Add photos and stickers to illustrate your ideas
• Full VoiceOver support including gestures and other accessibility features

Organizing – Think Content, not Layout
• Simply rearrange your thoughts and hide entire branches to stay on top of your idea
• Automatically keep complicated mind maps organized using Smart Layout
• Highlight important nodes using different colors, fonts, and strokes
• Add notes to topics and labels to connections for additional details
• Easily browse large and complicated maps using a built-in outline
• Get things done by turning nodes into tasks, with parent nodes showing your progress

Sharing — Spread Your Thoughts Easily
• Access all your mind maps from your iPhone, iPad or Mac using iCloud Drive
• Share interactive documents publicly via the web through our MyMindNode service
• Import your mind map from MindManager, FreeMind, OPML, Markdown, TaskPaper, CSV, or text outline
• Export your mind map as a PDF, FreeMind, OPML, PNG, Markdown, TaskPaper, CSV, or text outline
• Export your tasks to Apple's Reminders and OmniFocus
AmpliTube Acoustic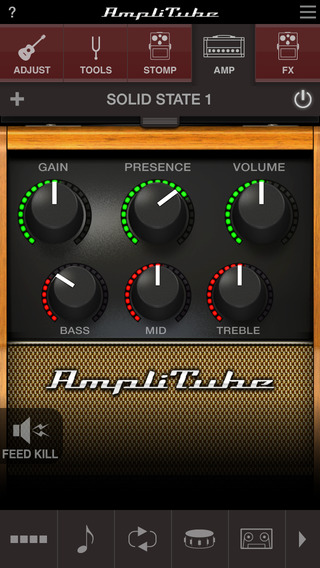 Normally $7.99.
INTRODUCING AMPLITUBE ACOUSTIC: THE FIRST COMPLETE MOBILE ACOUSTIC TONE STUDIO

THE NO#1 TONE STUDIO HAS GONE ACOUSTIC! CONNECT YOUR GUITAR, UKULELE OR OTHER INSTRUMENT TO YOUR PHONE WITH iRIG ACOUSTIC AND PROCESS WITH 3 AMPLIFIERS AND 6 STOMPS SPECIALLY DESIGNED FOR ACOUSTIC INSTRUMENTS!

AmpliTube Acoustic is a complete mobile tone studio for acoustic instrument recording and processing. Powered by AmpliTube technology, it lets you practice, play and record with a collection of acoustic-centric virtual gear that offers world-class tone and sonic sculpting flexibility anytime and everywhere.

Build your own custom rig with up to 6 stompbox FX and 3 amps. You can even drag and drop your stomps to sit before or after your amplifier (4 slots pre and 2 slots post).

Designed for use with IK's iRig Acoustic mobile acoustic instrument interface, it provides plug-and-play sound thanks to its built-in calibration system that sculpts iRig Acoustic's EQ response to suit your particular acoustic guitar. With the two combined, you can get studio-grade condenser microphone sound from an interface that slips easily into your pocket.

AmpliTube Acoustic gives you 6 creative stompbox effects and 3 amazing amps that are all tailored for acoustic instruments. Turn your acoustic into a jangling 12 string with the "12 String" simulator, add some low-end with the "Bass Maker" or even change your guitar's body from big to small (or vice versa) with the "Body Modeler." Feed your signal through solid state or tube amps and graphic EQs to get just the sound you want. Use the "Feed Kill," a special stomp, to have the app eliminate feedback for you through smart frequency filtering.

You'll be absolutely floored by the sound quality. AmpliTube Acoustic uses the same tone technology as the acclaimed AmpliTube 4 Custom Shop for OS X and PC. You'll hear the difference and understand why AmpliTube is an essential for so many professional musicians and recording studios.

Like to loop? Now you can get creative with loops in AmpliTube via its new Super Looper, which is available through in-app purchase. It makes it easy to record, play back, adjust levels and play along with up to 4 loops. Looper is controllable via MIDI or iRig BlueBoard. Looper feature is available for in-app purchase.

Need a drummer? Use the built-in Loop Drummer system to jam to killer drum tracks. Make your own rhythmic patterns or let it create some inspiring drums for you. Get more loops via in-app Style Packs.

Use AmpliTube's streamlined built-in 8-track recorder and DAW-style studio (available via in-app purchase) sections to record, edit and tweak and share your compositions via SoundCloud, FTP, file sharing or email.

Now you can use the power of AmpliTube with your favorite acoustic instruments.

AmpliTube Acoustic features:
• Lets you intuitively create acoustic instrument rigs with up to 6 stomps and 3 amps
• Includes 6 stomps and 3 amps
• Add more features via in-app purchase
• Included single-track recorder (in-app purchase unlocks up to 8-tracks)
• Studio mode for intuitive DAW-style editing (unlocked via in-app purchase)
• Loop drummer module that plays in sync with the recorder
• Includes speed trainer, metronome and tuner
• Inter-App Audio support (available on iOS 7 and above)
• Project sharing between versions and devices
• Import and play songs as backing tracks from your Music Library or computer
• Export audio via E-mail, SoundCloud, FTP or File Sharing
• MIDI controllable
• Low-latency for real-time playing
• FREE version available
Ananda
Normally $1.99.
Ananda helps you concentrate, focus and work with progressive binaural tones and high quality peaceful sounds.

-Enhance your brainwaves
Choose from one of Ananda's numerous binaural programs to focus, concentrate or brainstorm. Each program comes with binaural beats designed to help you reach a specific mood or state of mind.

-Discover a new ambiance every time
Each session provides a subtly fresh, new ambiance. A unique combination of nature sounds, chants, mantras and peaceful bells is generated on top of binaural tones every time you start Ananda.

Main Features
– 4 Binaural programs
– Creativity
– Deep Meditation
– Lucid Dreaming
– Intuition
– Short description and benefits of every binaural program
– High quality nature and peaceful sounds
– Choose the sounds you prefer
– Sounds are mixed together in a new way for every session
– Simple and minimalist design
– Information on brainwaves and binaural tones included in the app
Blox 3D City Creator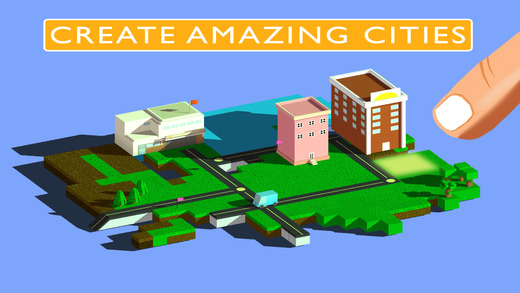 Normally $2.99.
Create amazing cities with buildings,cars, roads and people!

Blox 3D City lets kids create cities and towns with simple taps, from busy metros to sleepy towns and rain-swept plazas.
Add cars,trucks,roads and people to watch your world come alive.
People walk into buildings, cops chase robbers and trains chug through the night.
Planes and helicopters roam the sky as boats skim through water.

*Designed to develop children's creativity with hours of city building fun.
*The worlds can be as simple as a tiny village or a teeming city…sky's the limit.
*Control the weather and lighting to change time of day or setting with night,day and rain environments.
*No sounds, distracting animations or virtual currency..just pure creative fun.

Based on the bestselling apps Blox 3D World and Blox 3D Junior which have collectively been downloaded more than 500,000 times since last year,Blox 3D City Creator is the latest in a series which has been featured on Itunes in 17 different countries.
FileOpener
Normally $1.99.
FileOpener is the ultimate app to download, organize and view all your files on your iPhone or iPad. Easy to import files, documents & media from PC/Mac, email attachments, google drive to FileOpener along with amazing transfer features. You can carry or browse all your files along with FileOpener to anywhere.

DOWNLOAD FILES:

Getting your documents onto your iPhone or iPad is really easy. You can download your files from your computer using iTunes or import them from Google Drive. You can also open file attachments from E-mail. Import options are:

-iTunes
-Google Drive
-Email
-From other apps using share extension

ORGANIZE DOCUMENTS:

With easy to interface you can organize the files the way you want. The app allows you to:

-Create Folders
-Email Files
-Unzip Files
-Move Files from one folder to another folder
-Sort Files By Date, Name or Type
-Rename Files/Folders
-Open files with other apps
-Play media files with in the app

BROWSE/VIEW FILES:

FileOpener allows you open any kind of file with in the app. Supports all major file types.

– PDF Files
– Microsoft Office Files (Word, Excel and PowerPoint)
– iWork Files (Pages, Numbers and Keynote)
– Image Files (JPG, PNG, GIF, TIFF etc.)
– HTML Files
– Web Archives
– Plain Text Files
– Audio Files (MP3, AAC, Apple Lossless, WAVE, AIFF, CAF)
– Video Files (QuickTime, MP4, M4V, MPV)
– Archive Files (.zip/.cbz, .rar/.cbr, .7z/.cb7; handle passwords, splits)

Transfer Files Via USB:

Simply connect iPhone/iPad to any PC/Mac and Transfer files(Both download and upload allowed)
Wonderoom Pro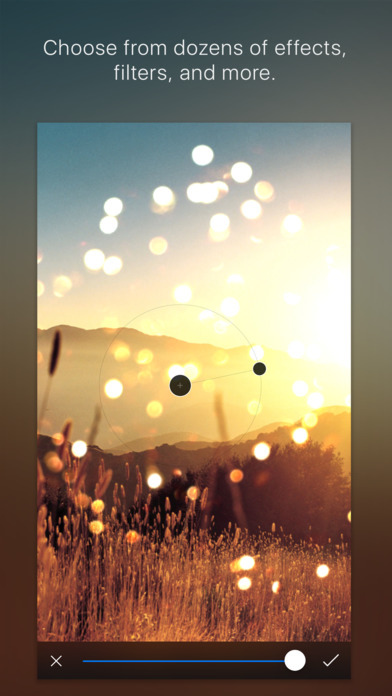 Normally $4.99.
Wonderoom is a full-featured, powerful photo editor, with clean interface, designed for quick editing.

It supports undo/redo, preserves EXIF data while editing, and it auto-saves you current progress, you can safely close the app and continue in any time.

You can import Instagram and Flickr photos from your account or do a search by hashtags.

With Wonderoom you will have all the freedom to customize your photos with pretty filters, effects, frames and fonts.

FILTERS & EFFECTS
Choose from dozens of breathtaking filters and effects to completely change you image.
– Photo Filters
– Light Effects
– Art Filters
– Vignette
– Pixelate area
– Sharpness
– Blur (5 types)

COLOR CORRECTION
Take full control over the tone and color of your image with advanced color adjustments.
– Enhance
– Warmth
– Brightness/contrast
– Hue/Saturation
– Exposure

COLOR SPLASH
Give your photos a dramatic look by converting them to black and white, while keeping your chosen details in color.
– Color Splash

DECORATIONS
Add a caption to the photo. Choose from bunch of different stickers, frames and shapes to give your photos some extra flare.
– Shapes
– Stickers
– Frames
– Text labels (bunch of fonts)

DRAW
Draw on your photo with any color you want.
– Draw (5 tools, color picker, undo/redo)

TRANSFORM
– Crop
– Orientation
– Resize (with or without aspect saving)

GEOLOCATION & TIMESTAMP
You can add, edit or delete the geolocation and timestamp of your photo preserved in EXIF.
– Location
Kool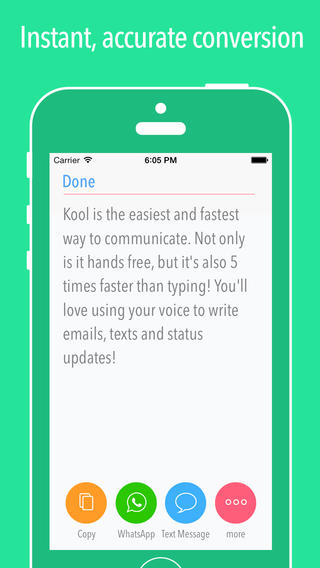 Normally $3.99.
Kool is a simple, yet powerful voice to text app that allows you to convert your speech into text in a matter of seconds.

:: :: KEY FEATURES:: ::

– Send emails, texts and WhatsApp messages directly from the app.
– Tweet and update your Facebook status.
– Copy your text to use in other apps.
– Beautiful and minimalistic design.
Wallpaper Fix
Normally $0.99.
Ever had a frustrating experience setting a picture as your iOS 8 wallpaper?
Your photo looks zoomed in and pixelated? iOS 8 doesn't let you resize or position it the way you want to?

These frustrating times are over thanks to Wallpaper Fix.

Wallpaper Fix lets you freely resize, rotate and position your picture in order to use it as your custom iOS 8 wallpaper in seconds.
iOS 8 needs wallpapers to be of a specific size, that is why Wallpaper Fix adds a not visible border to your image so iOS 8 shows your wallpaper exactly how you want it to be.
Optimized for iPhone and iPad.
Stringly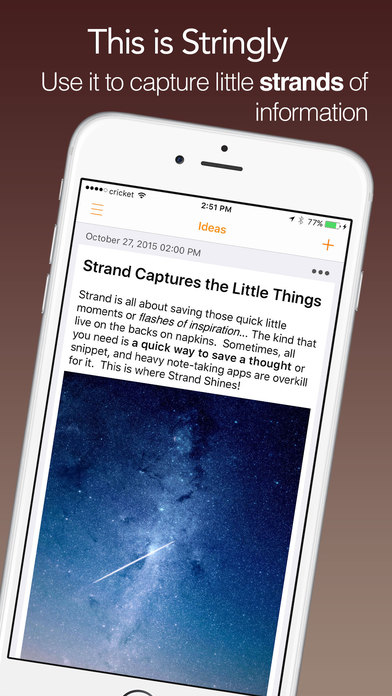 Normally $2.99.
Stringly is a great way to save the little thoughts, snippets, and bits of information that we deal with everyday. The app sets aside all the complication of most note-taking apps while still remaining robust and powerful: Add photos and Markdown rich text to your words. Everything you type is synced to all your devices in real time.

If you are looking for a powerful to store simple things, Stringly is perfect. Give it a try!
Coyn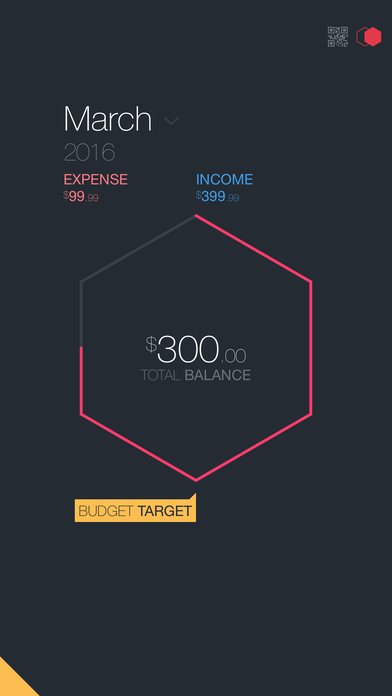 Normally $1.99.
Coyn — Simple, Secure, and Stylish way to manage your cash balance. Introducing new feature: Coyn Share.
• Manage your money like it's no one else's business.
• A brand new experience to manage your daily expenses.
• Be the only one who tracks your cash expenditures and earnings.
• Traveling a lot? No problem! use Coyn to track all your cash expenditures and focus on your adventures!
• Never lose track of where and how you spent your cash.
• Improve your financial wellness by defining budget and meeting the goals.

– Introducing Coyn Share, now you can share your expenses with anyone.
– Premium users to have Unlimited Accounts to manage their cash balance.
– 3D Touch feature allowing users to add expense/ earning quickly and also see the balance instantly.
– Premium users can see their expense and income balance for each accounts using the 3D Touch features.
– Secure your Coyn using your finger print.

Use Coyn Share to:
– Manage expenses from your road trip with friends
– Report your business expenditures to your boss
– Pay your electricity / rent to your roommate
– Split bills at the restaurant
– or simply pay your friend for that cold beer!

-"Keep your cash and your Coyn in your pocket."

Simplicity:
Coyn is all about efficiency. We spent days and nights testing the usability of Coyn so that you can experience the most unique user-interface and enjoy managing your cash. Simply swipe up to add expenses and swipe down to add income!

Privacy:
Coyn respects your privacy and will never allow your data to be posted to any websites, bank accounts, or cloud services. We don't require you to log in or add your bank accounts. With Coyn you can focus on saving money and being on top of your cash expenditures and earnings and stop worrying about privacy and accounts FOREVER!

Personalize:
You can customize all categories and set target budget to make sure you are on top of your financials.
Coyn is the most powerful tool for anyone who uses cash for daily expenses or even have cash incomes (gift cards, pocket money, etc.) it will help you track your cash activities and keep the records only to yourself.
If you travel with cash or want to track business vs. personal expenses Coyn would be your best friend!
---
Our deals and product reviews are picked by BGR's expert editors and team.

Follow @BGRDeals on Twitter to keep up with the latest and greatest deals we find around the web. Prices subject to change without notice and any coupons mentioned above may be available in limited supply.