If you purchase an independently reviewed product or service through a link on our website, we may receive an affiliate commission. Learn more.
By our count, anywhere between 400 and well over 1,000 paid iPhone and iPad apps can go on sale for free on any given day, and going through all those apps is a huge task. That's why we do the heavy lifting for you here at BGR, and we pick out the cream of the crop each day for your downloading pleasure. Today's list includes 11 different premium iOS apps that have been made available for free by their developers, but remember that these sales could end at any moment so be sure to check them out now.
MUST SEE: I built a Wi-Fi paradise and all I needed was one device
These are paid iPhone and iPad apps that have been made available for free for a limited time by their developers. There is no way to tell how long they will be free. These sales could end an hour from now or a week from now — obviously, the only thing we can guarantee is that they were free at the time this post was written. If you click on a link and see a price listed next to an app instead of the word "get," it is no longer free. The sale has ended. If you download the app, you will be charged.
Briefcase Pro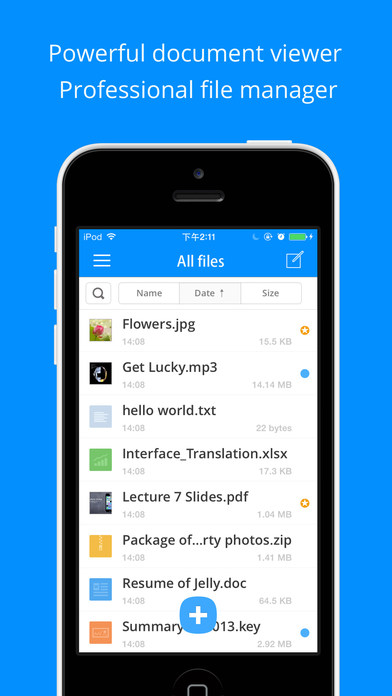 Normally $2.99.
Briefcase is an all-in-one document reader and manager for iPhone, iPad and iPod Touch.

It can import files from Camera, Photo Albums, PC/Mac(via Wi-Fi or iTunes), Email attachments, GoogleDrive, Dropbox,SkyDrive,Box and so on. All files are saved to your deivce locally so you can enjoy reading them anywhere!

======== Features ==========
● Import files From Mac or PC via Wi-Fi or iTunes
Any Mac OS X, Windows XP/Vista/7 computer can transfer files to the iPhone,iPad and iPod Touch and operate it like a wireless flash drive. No additional software is required.

● Access Dropbox, GoogleDrive,SkyDrive,Box
Pocket Briefcase allows you to download and upload files from Dropbox, GoogleDirve,SkyDrive,Box.

● Documents viewer and manager
Supports view PDF file, Microsoft Office documents (Word, Excel & Powerpoint), iWorks documents (Keynote, Pages, Numbers), image files(JPG, PNG, GIF, TIFF and others)and other plain text file.

● Media files playback
Supports audio(MP3, AAC, Apple Lossless, AIFF, WAV) and video(MOV, MP4, M4V) file playback.

● Share Files With Your Friends
Email files directly from Pocket Briefcase. Share files via "Wi-fi Sharing" function.

● Password protection supported
Passcode required at App startup
Week Calendar Pro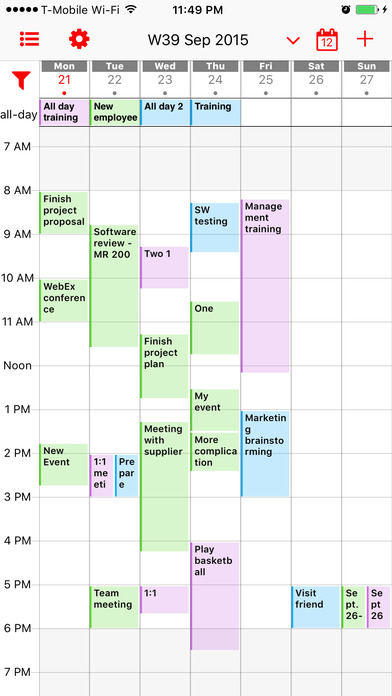 Normally $1.99.
Fully customizable week calendar to link all your calendars to. A different approach to working with calendars. Week Calendar Pro allows you to fully customize what you what to see on your calendar through a nice drop down preset that you can quickly switch between.
Add unlimited presets to filter out:
– Days (show/hide any day)
– Select which calendars to show
– Select up to three working weeks (15 days)
– Zoom in/out on hours or view 24 hours
– Select which day is first day of week
– Tap and hold to add new event
– Drag existing events to reschdule
– and many more to discover …
Zombies After Me
Normally $16.99.
Your city has been invaded by hordes of hungry zombies, your only goal is to escape and save yourself as fast as you can before being eaten by some horrible undead!

Make your way through the walking dead slaughtering them with your Chainsaw and blasting their brains with the Shotgun before it's too late!

Use the Skateboard and your acrobatic skills to get through obstacles and avoid the runaway cars, and take advantage of the explosive barrels scattered around the environment to create a devastating hellfire!

Run like hell in this adrenalinic adventure with horror / splatter atmosphere, the survival of the human race depends only on you!

Features:
– Dodge obstacles and perform stunts of all types by swiping your finger on the screen!
– Use the Chainsaw and the Shotgun to smash the zombies!
– Use the Skate Mode to run at full speed between the zombies and trample everything!
– 3D graphics of the highest quality and in Full HD!!!
– Collect coins to buy several items and power-ups in a well assorted virtual store!
– Supports GameCenter: compete with players all around the world thanks to leaderboards and achievements!
– Universal App: runs in HD on iPad and Retina Display devices.
Vesper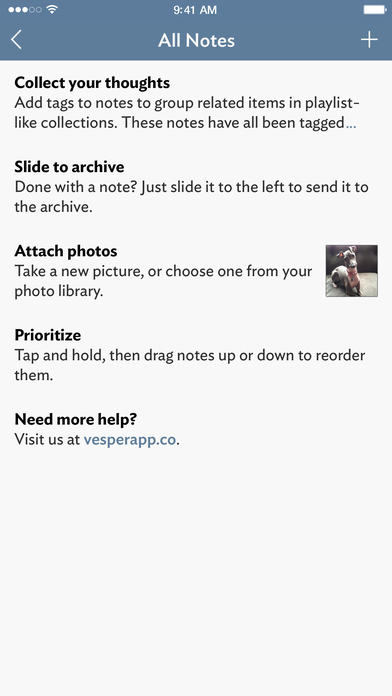 Normally $9.99.
Vesper is a simple and elegant tool for collecting notes, ideas, things to do — anything you want to remember. Organize your notes whatever way comes naturally to you, without complications. Vesper's focus is on how it feels to use.

• Use tags to group related notes.

• Attach photos.

• Drag and drop notes to reorder them — move important ones up, other ones down.

• Swipe a note to send it to the archive. Out of sight, but remembered forever.

• Keep notes backed up with Vesper Sync.
Tower Siege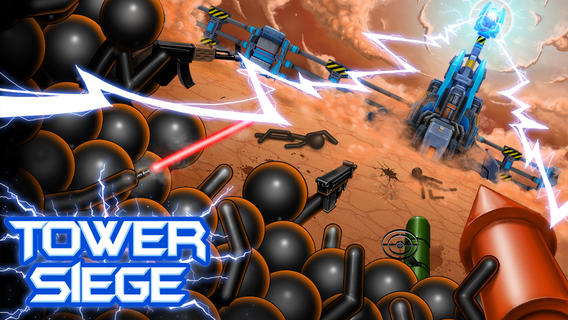 Normally $0.99.
Shocking! Electrifying! Jolting!

Command the Tower packed up with an electrical beam, Air Strikes, Death Ray, Shocker and other Specials! Find out how many waves of furious enemies armed with fuel tanks, submachine guns and laser swords your defense can repel. Summon all the reaction speed and strategic planning you have to beat off the air, land and foul underground attacks. Grab the rewards, get the achievements, power up and conquer the leaderboards!

Forget the considering, time to start zapping!

GAMEPLAY HIGHLIGHTS

Absorbing atmosphere with captivating special effects. You'll spend every spare minute playing Tower Siege.

No watching, start acting! Use your strategic skill between the levels and your tactic skills during the attacks.

Face new enemies, new weapons and new tactics. Any one of the countless levels is unique and challenging.

Plan carefully to collect more specials. All the weapons are unlocked so building the perfect defense depends on your strategy and skill only.

Use different approach to tweak your defense. Get extra money if you're outnumbered.

Find the best strategy. Use different game profiles for your experiments.

Collect them all! Earn Tower Siege achievements with OpenFeint and GameCenter.
Music tube pro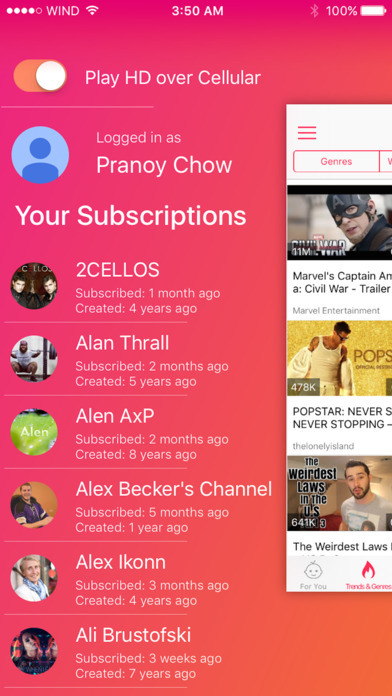 Normally $2.99.
We are the best & most powerful YouTube client for your iPhone. Try it for FREE and you will love it.

• Optimized for the new iOS 9 and iPhone 6s & 6s+. Force touch gesture to access shortcuts from home screen
• Optimized for iPad Picture in Picture (Play from home screen) Split View, Multitasking. Watch videos while using other apps!!!

• Search and Play YouTube Videos without login
• OR Access your YouTube account. Everything in the app is synced with your YouTube account so you can access all your playlists and likes from your computer too! We encourage logging in as that removes user limitations on YouTube API Quotas.
• Change playback speed to play video in slow motion (watching game replays) or fast motion (watching reviews of products)
• Video can be played in a small player in the corner while you are browsing videos. The mini player can be moved around the screen. Swiping it off the left edge of the screen closes the mini player and video.
• Search for millions of videos or playlists available in YouTube. You can narrow down your search filters by views, time, likes and more!
• Search autocomplete & history makes it easier to search for videos and playlists
• Easily access all the new videos from your Subscriptions.
• Just swipe to view all your subscribed channels in side menu
• Access Trending, Top Charts, multiple Genres (Music, Movies, TV Shows, Trailers etc), History easily.
• Add videos to watch later list
• UNLIMITED Playlists for all your music needs!
• Advanced Queue management which videos can be added, removed and reordered from. You can even Repeat, Shuffle your queue!
• Easily Like, Comment, Reply to Comments, Share videos with others
• Watching videos in bed? No Problem! We even have a fully customizable sleep timer which automatically stops the playback after the set time! We have you covered ;)
• Clean and Gorgeous UI makes it easier to find what you are searching for in as few taps as possible

Our mission is to provide access to your favorite video content as easily as possible and as few taps as possible!
Fotocam Weather Pro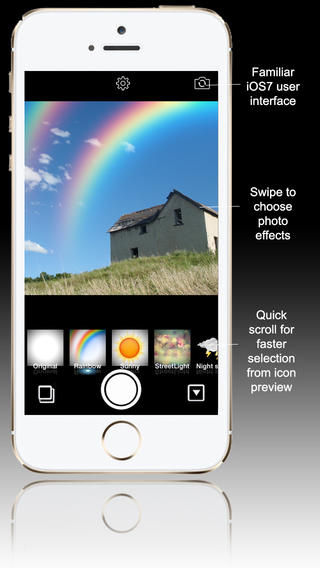 Normally $2.99.
Do you want add rain, rainbow, snow, stars and fog effect to your photos?
*****
Transforms your photo into various nice season by adding weather effect to your photo instantly!
*****
* LIMITED TIME PROMOTION *

All effects are designed together by professional photographers and real artists to provide you the most amazing effect to your photo. There are 30 type of different effects to choose from. We have more than 5 MILLION users, so we know what you want.

* INSTANT one click effect.
Even your child know how to use it.

* LIVE EFFECT.
Easily adjust your camera before you take photo!

* SHARING to FACEBOOK / TWITTER / SINA WEIBO / TENCENT WEIBO / FLICKR / EMAIL / SMS / AIRDROP.

* PRINT and "SAVE TO CONTACTS" directly.

* CAN BE USED WITHOUT INTERNET.
Save to PHOTO ALBUM for personal collection. Upload when the Internet is available.
Voice Secretary
Normally $2.99.
With Voice Secretary, you will never miss any important meeting or events even when you are engaged in busy business or driving a car.

Use your own voice to record reminders, saving you time from typing and customizing your own alerts. Everything is readily available even when the app is turned off. It's an amazing app which is worthy of owning for who want to remember everything quickly without typing. An awesome recorder is included also.

"Voice Secretary app was included in our best reminder applications" — AppPicker

"Voice Secretary is One of Best Voice Secretary Business Apps in iTunes" — ***** By AppDictions

"Siri is good for setting appointments, but she can't provide users with voice memos in those appointments, or allow those same voice memos to be emailed to others attending those appointments. The Voice Secretary has you covered with easy-to-make voice memos that can be referenced and shared inside appointments that are made inside this application." — ***** by CrazyMike'sApps

"Voice Secretary is a great app like the name itself. It's a voice alert app that allows you to use your own voice to remember everything. A great new twist in iOS voice alert app you have ever seen " — ***** By Best10Apps

"Not only this program is great but it saved me time.For my job the ability to sketch out ideas quickly and clearly, is of the upmost importance. Simple, elegant in design, very happy to have discovered her." — *****
Spinny Phone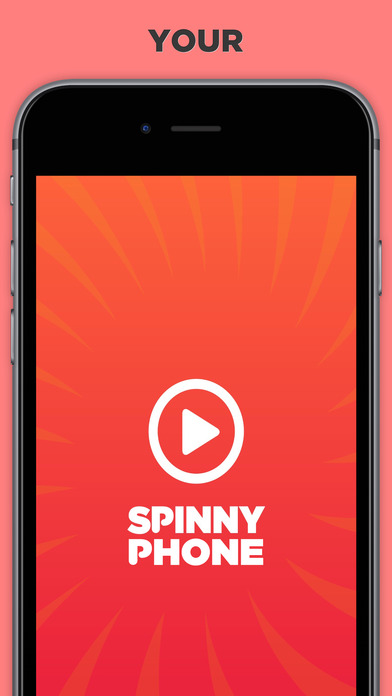 Normally $2.99.
"If you have ever played with a Bop-It, Spinny Phone will make you nostalgic for what was likely the bossiest toy of your childhood." – Mashable
Pump up the volume and get ready to move fast. Your iPhone is your joystick. Spin it around different directions and follow each command to get the highest score. Be careful, the more you spin the faster it gets!
Neptune Notes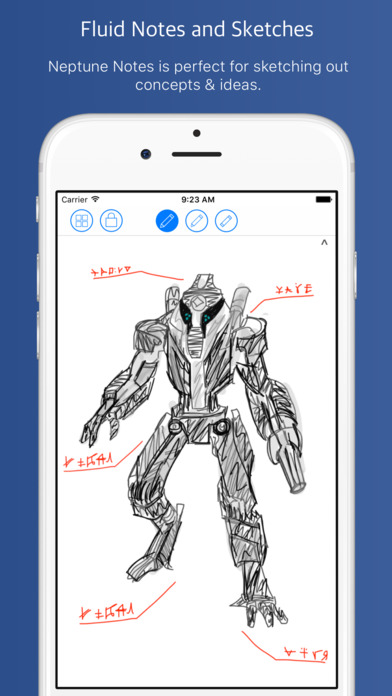 Normally $4.99.
Neptune Notes is the perfect way to quickly sketch ideas. The app is built to be fast and responsive. Beneath its minimal interface, Neptune Notes offers powerful features such as realtime cloud syncing, robust sharing options, and other tools that make it a compelling choice for capturing inspiration.

Neptune Notes offers the following:
• Realtime drawing engine. Every stroke is saved instantly to all your devices.
• Organize your work into a notebook hierarchy
• Beautiful interface, designed for iOS 9+
• A variety of drawing tools and colors
The App is perfect for:
• Quickly capturing ideas and inspiration
• Sketching out a thought like you would on a napkin
• Taking notes in class
• And More!

Give Neptune Notes a try today. We think you'll love it.
Socium widget
Normally $0.99.
Socium widget it's a buttons of favorite social networks right at Notification Center. Post to Twitter and Facebook from any app. Create new publication in two-tap. Just select a social network and write the post. Widget is performed in the native design of the operating system Apple, completely repeating usability and aesthetics this OS
---
Our deals and product reviews are picked by BGR's expert editors and team.

Follow @BGRDeals on Twitter to keep up with the latest and greatest deals we find around the web. Prices subject to change without notice and any coupons mentioned above may be available in limited supply.