If you purchase an independently reviewed product or service through a link on our website, we may receive an affiliate commission. Learn more.
Happy Friday! Today's list of paid iPhone and iPad apps on sale for free will take you into the weekend in the best possible way. After all, who doesn't love filling their iOS devices with great apps without paying a dime? You'll also find a few more freebies in yesterday's post if you want even more free apps, but remember that these sales could end at any moment.
You'll also find a cute little Trump app in today's post that was created by a 13-year-old developer from South Dakota. 13!

MUST SEE: The 10 best deals in Best Buy's huge 50th anniversary sale happening right now
These are paid iPhone and iPad apps that have been made available for free for a limited time by their developers. There is no way to tell how long they will be free. These sales could end an hour from now or a week from now — obviously, the only thing we can guarantee is that they were free at the time this post was written. If you click on a link and see a price listed next to an app instead of the word "get," it is no longer free. The sale has ended. If you download the app, you will be charged.
Ask Donald Trump
Normally $0.99.
My name is Walker Haber. I'm 13 years old and from Sioux Falls, South Dakota. ASK DONALD TRUMP app happened almost by accident. I was searching for Hillary Clinton quotes for my other app. Donald Trump quotes are everywhere on the internet. . . . and they are hilarious. I collected over 250 of them and put them all in one place. Turn on your volume. Shake the Donald Trump Bobblehead and listen for some of the funniest, most outrageous quotes I have ever heard. I hope you laugh. Let me know your favorites in a review.
mZip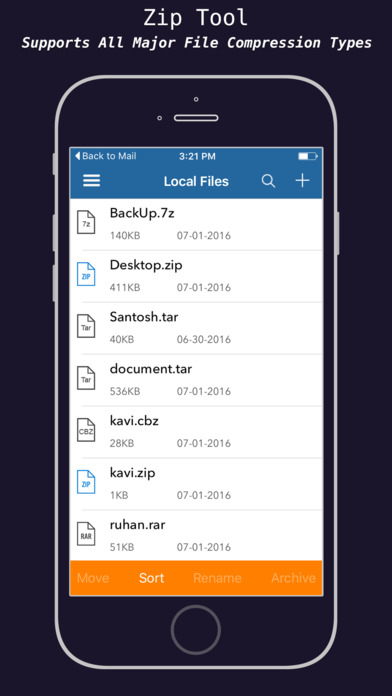 Normally $3.99.
mZip is the one app where you can manage files, extract Zip files, Transfer files between your computer and iPhone, quick search files in spotlight search, easily share files with file extension and open attachments.

Main Fatures:

– Easy to open and extract files from ZIP format, including password protected ZIP files.
– Open and extract many other compressed file formats: RAR, 7Z, ZIPX, TAR, GZIP.
– Create Zip files with and without password
– Easy to share Zip files
– Extract Zip files ( Supports files with password also)
– Quick search files in spotlight search
– Easy to manage all files at one place
– Transfer files between your computer and iPhone

ORGANIZE DOCUMENTS:

With easy to interface you can organize the files the way you want. The app allows you to:

-Create Folders
-Email Files
-Unzip Files
-Move Files from one folder to another folder
-Sort Files By Date, Name or Type
-Rename Files/Folders
-Open files with other apps
-Play media files with in the app
BROWSE/VIEW FILES:

FileOpener allows you open any kind of file with in the app. Supports all major file types.

– PDF Files
– Microsoft Office Files (Word, Excel and PowerPoint)
– Image Files (JPG, PNG, GIF, TIFF etc.)
– HTML Files
– Web Archives
– Plain Text Files
– Audio Files (MP3, AAC, Apple Lossless, WAVE, AIFF, CAF)
– Video Files (QuickTime, MP4, M4V, MPV)
– Archive Files (.zip/.cbz, .rar/.cbr, .7z/.cb7; handle passwords, splits)
Transfer Files Via WiFi:

Simply type the IP address of your iPhone in any of the browser in your computer. You can access all files of this app in your computer and also simply drag and drop any file from your computer to copy them into iPhone.
Van Pershing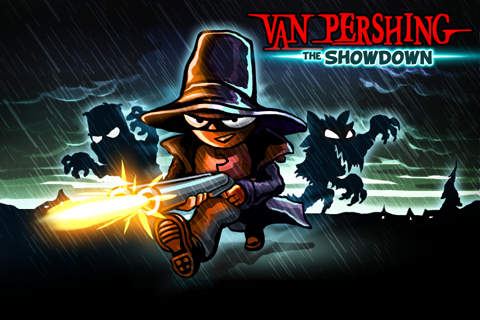 Normally $0.99.
New Adwentures of Van Pershing. Join him with the run to destiny and discover:

-two modes : survival and endless
-20 unique levels
-10 unique scenes
-7 enemies
-4 different weapons
-flying back pack
-motorbike
-monsters freezer
and many more…

Check out " More Games" to see other games from THE OAK TEAM garage.

Enjoy outstanding graphics adjusted to retina display and some great sound effects that amplify your feelings.
Find boundries of your skills and share on Open Feint or Game Center with your friends.
orange time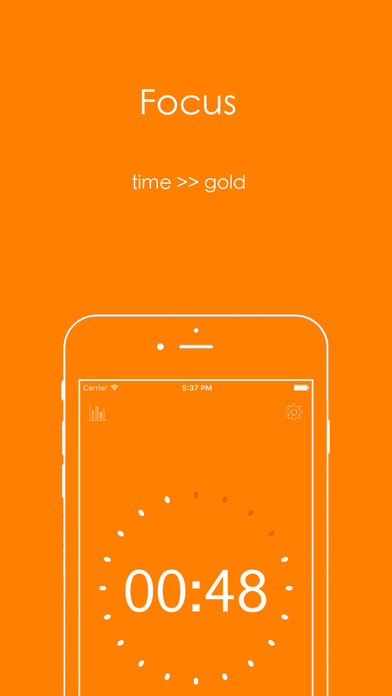 Normally $0.99.
How time flies ! No one can stop it!

Just focus in the work time.

It would lead you a better life !! Orange Time is based on tomato working(Pomodoro).

◎ time setting
focus time (don't too long)
rest time

◎ sound setting
focus BGM
rest BGM
focus over alert sound
rest over alert sound
mute

◎analyze
record your focus time add oranges.

We spent so much time to make app to let you work efficiently ,of course ,with your support, we will work hard to do better!
VeloGraphic
Normally $0.99.
VeloGraphic combines your GPS data and photos to create beautiful mementos of your sports activities! Whether you've just ridden your first century, ran your fastest 10k or simply gone off the beaten track, VeloGraphic allows you to share these moments with your friends and family.

VeloGraphic connects to your Strava account to get your activities, so if you don't use Strava, then sadly you'll be unable to use VeloGraphic at this time :(

Please leave us feedback so that we can improve and add loads of cool new stuff!
MR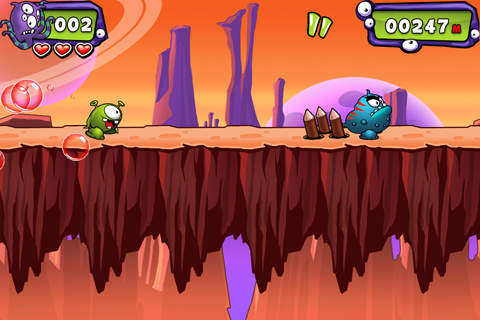 Normally $0.99.
Run, Quickie, Run!
He is smart, he is brave and he wants to be the fastest on the Planet.Will you help him?
Simple, fun, very challenging.
Lioli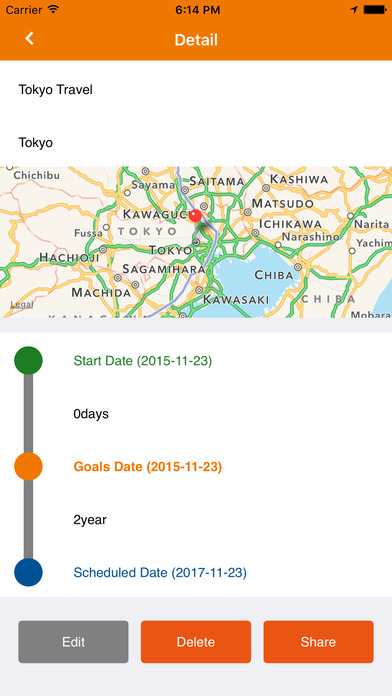 Normally $0.99.
Do you summarize what you want to do.
If you summarize what you want to do, and you will see their own of unexpected desire.

Lioli is an application that specializes in putting together a list of things that do what you want.
List of things you want to do before you die, the list of what I want fixed each year, it can also be used as a list or the like of what you want to do on the road.

In Lioli has the following features.
The registration that you want to do –
Setting of achievement date of the thing you want to do –
• If you want to do is go somewhere, to register the location name and location
Not achieved in-set list, and easy management to achieve
– The registered list can be sent by e-mail by Export in TSV format
· Recall notification feature

so that you can easily manage that want to do, it is simple to the limit.

By all means, it registers that you want your spear, please help to management.
Day cool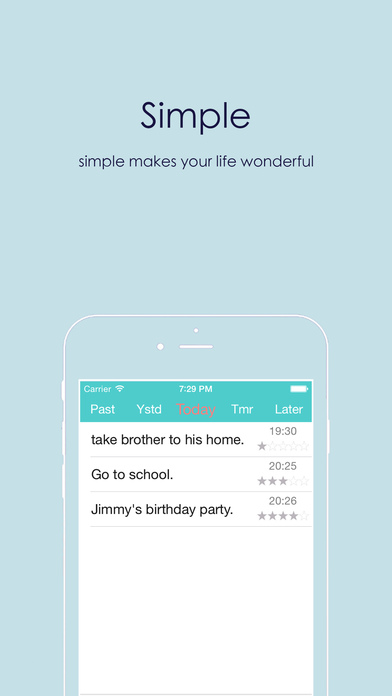 Normally $0.99.
You will find your life more simple by this app.

No need to login
No AD
No In-App Purchase
No complicated setting

◆App make events with different Type:
past-yesterday-today-tomorrow-later
when you use this app,you will find it works amazing.

◆You can record event with:
importance(by star rate)
time
clock
(some people tell me that you should add Image,audio,even video, but why? I just want to add event easily,not to do complicated things,more work will make me confused. if you agree me,you can try it,I think you would love it.)

◆It's easy to add ,edit, delete events, also you can share events to any friends.
Cloud Music Pro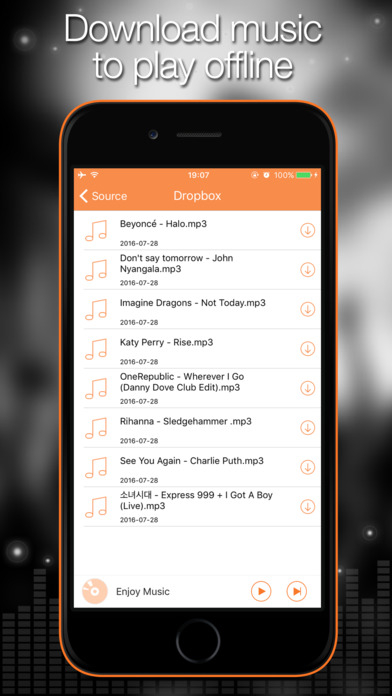 Normally $0.99.
Cloud Music allows you to enjoy your favorite music offline! Download music from free cloud storages or import from computer.

Main features:
– Play music offline–no internet or WiFi needed
– Download music from cloud storages – Dropbox, Google Drive
– Playlist shuffle and repeat modes
– Background music playback
– Lock screen and control center playback
Colorize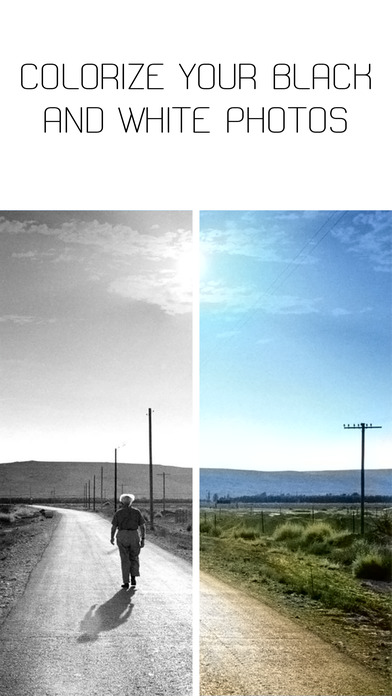 Normally $0.99.
Bring new life to old photos by automatically colorizing them using Colorize.
We propose a fully automatic approach that produces vibrant and realistic colorizations.
---
Our deals and product reviews are picked by BGR's expert editors and team.

Follow @BGRDeals on Twitter to keep up with the latest and greatest deals we find around the web. Prices subject to change without notice and any coupons mentioned above may be available in limited supply.