If you purchase an independently reviewed product or service through a link on our website, we may receive an affiliate commission. Learn more.
The week is winding down but our quest to bring you the best paid iPhone and iPad apps on sale for free never ends. Today's post packs 11 nifty apps that are all on sale for free right now, and you'll find a few more freebies if you head back to yesterday's post.
MUST SEE: I built a Wi-Fi paradise and all I needed was one device
These are paid iPhone and iPad apps that have been made available for free for a limited time by their developers. There is no way to tell how long they will be free. These sales could end an hour from now or a week from now — obviously, the only thing we can guarantee is that they were free at the time this post was written. If you click on a link and see a price listed next to an app instead of the word "get," it is no longer free. The sale has ended. If you download the app, you will be charged.
Venus Calendar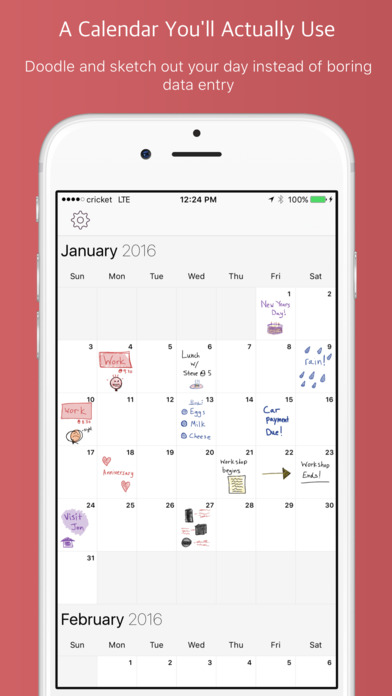 Normally $4.99.
If you are tired of the same old boring way of keeping schedules and tedious data entry, then Venus Calendar is for you! The app allows you to plan out your day by writing it in sketches and doodles – much like you would do to an old wall calendar.

Venus Calendar is designed for simplicity and sanity. Let go of all the alerts, notifications, and oppressive schedules eschewed by traditional calendar apps, and find a new a fresh way to get things done. Be creative. Express yourself. Make each day unique and different and fun.

Try Venus Calendar. Because life isn't supposed to be a time clock you punch in and out of. It is a canvas where you paint your experiences, and leave your mark.
Jupiter Journals
Normally $4.99.
If you are looking for a powerful yet simple solution to keeping a personal diary, Jupiter Journals is for you! The app provides a clean and elegant way to let you jot down personal thoughts or take notes without complication or bloat. We've kept Jupiter Journals fast and minimal while focusing on the following features:
OFFLINE REAL-TIME DATA SYNC
Everything you type into Jupiter Journals is saved to the cloud and syncs seamlessly to all your iOS devices in the background. The app works independently of a network connection, and all your data is available for offline editing and viewing.

BEAUTIFUL INTERFACE
Jupiter Journals is clean and beautiful. We designed it to be minimal. Careful thought has gone into each feature added to the app. Emphasis is placed on your content instead of the interface, bringing your words to front and center stage.
RICH TEXT STYLING
The App uses Markdown to provide rich text and styling options. Robust exporting makes it easy to share your work as a text, markdown, or html file.
MULTIPLE JOURNALS
Organize your entries and provide multiple contexts for your life. In Jupiter Journals, you can create multiple notebooks, making the app ideal for note-taking too!
EASY TO USE
It won't take you long to know how to use Jupiter Journals. Everything in the app is designed for fast learning. You'll be a pro in no time.

Give Jupiter Journals a try. We think you'll love it!
Pixel Cup Soccer 16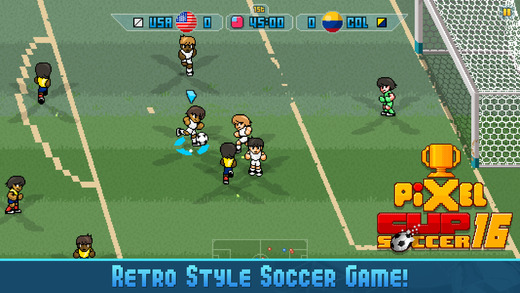 Normally $2.99.
"Pixel Cup Soccer 16 could be the best mobile retro football game yet!" – Pocket Gamer
"Pixel Cup Soccer 16 is a Great-Looking Arcade Soccer Game" – Touch Arcade
"The game's visuals and music definitely take me back to all those retro soccer games I played when I was growing up." -Touch Arcade

Pixel Cup Soccer 16 is a casual retro style soccer game, a great evolution from the first edition. It's a dynamic arcade game with a fast paced gameplay, just the fun part of soccer! The game has great pixel art graphics like the games from the 90's, evoking nostalgia!

Play Modes:
1. Friendly Match
2. Competitions
3. Penalty Kicks

You can play single player (player VS computer), two players (player VS player), or Party Mode (in Competitions).

The supported competitions are:
– Rio 2016 Olympic Games (men and women)
– Copa America Centenario 2016 in USA
– European Cup 2016 in France
– World Cup
– Women's World Cup
– Pixel League
– Pixel Tournament

Features:
– Universal Purchase: buy one, play on iOS and Apple TV.
– Play with your favorite MFi game controllers.
– Simplified controls for casual players. Only Shoots, Passes and Tackles.
– Simple to pick up and enjoy, with a clean and challenging gameplay.
– A very dynamic gameplay. No foul and no free kicks, just the fun part of the game!
– Retro style pixel art resembling old games and evoking nostalgia.
– Party modes: Play with your friends in different game modes (iPad & Apple TV).
– Deeper gameplay: short pass, long pass, etc., aiming when shooting, controled shoot or lobs, etc. (all this depending on the context).
– Lots of Animations (overhead kick, scorpion kick, scissors kick, diving header, etc.)
– Penalties!
– Women's Soccer.
– 18 stadiums, full of animated fans!
– Revamped AI. This implementation was made from scratch and it allows us to create teams with very different game playing styles (ie: Catenaccio from Italy or Tiki-Taka like Barcelona FC).
– Tons of effects of retro style games / CRT shader.
– Many leagues and playing modes.

Whether you like football or not, this game will keep you entertained for hours!
Do you have what it takes to become a champion?

Feel free to post or contact us with your suggestions and ideas. We are always taking note of the player's feedback to make Pixel Cup Soccer 16 the best retro soccer game on the market!
Crafty Firefox Sync
Normally $1.99.
Crafty Firefox Sync is finally here to unify your browsing experience between your Windows computer(s) and your Apple iDevices. Your Firefox bookmarks, history and tabs (Yes tabs!) will be seamlessly and instantly synced to your iPhone(s) and iPad(s) and open in your preferred browser.

You will no longer lose your open tabs and history when you have to turn off your PC and leave. Once you open Crafty Firefox Sync on your iDevice, you will continue exactly from where you left.

CraftyApps Insta-Sync® is so fast and reliable you will not lose a single tab even if your Windows computer crashes.

Features:

– Supports multiple PCs and browsers and all can be accessed from any single iPhone or iPad.
– Works with ANY browser that runs on your iPhone or iPad.
– Does not require installation of a Windows program.
– Uses CraftyApps Insta-Sync® for instant and reliable syncing.
– Supports Firefox Private Browsing and will not sync privately browsed websites.
– 100% secure. All your data is stored on YOUR devices and YOUR Google account.
– Supports ALL versions of Microsoft Windows.
– Supports ALL versions of Mozilla Firefox.
Subtask
Normally $0.99.
Overwhelmed with tasks? Not good at organizing your to-dos? Or just simply have a lot to manage? Use Subtask to break your tasks down into easy-to-manage subtasks! A simple user-friendly interface designed specifically for the iPhone makes Subtask easy to use. Visually track your progress with automatic percentage completion calculations. Subtask your life and get more accomplished!

Main Features:
• Simple and clean interface designed specifically for iPhone users
• Visually track the progress of all your tasks
• Create as many subtasks as you desire for each task
• Use categories to keep your tasks better organized
• Optional weighted difficulties, notes, and reminders are available for use on all subtasks
• Keep track of your progression with simple preset completion percentages
Moto Hero
Normally $0.99.
From Top Hot App.

An endless bike driving game. It`s different every time, and easy to play.

Tilt your device to lean the bike. Touch right screen to accelerate. Touch left screen to brake. Touch both left and right screen to jump.

Features:
– Fun, challenging, random and endless tracks.
– Awesome physical effect.
– Simple controls.
– Earn coins to get more in garage.
– An Universal App with hd optimized for retina resolution.

Tips:
– Collect more coins to buy advanced motorbikes, shields and VIP cards.
– Advanced shields to protect you when collide with the ground.
– VIP card provides more time.
– Get coins in garage.
WebM Player Extension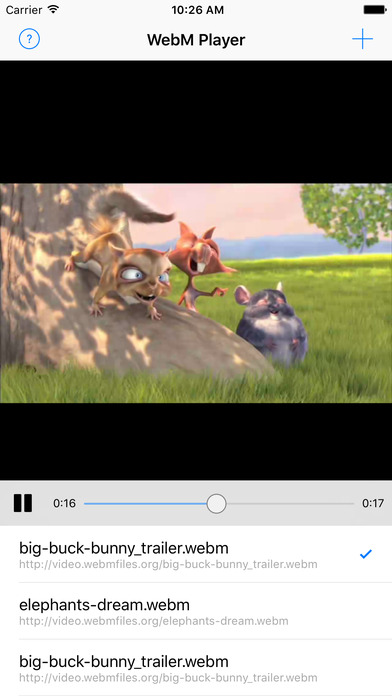 Normally $1.99.
[WebM Player Extension for iOS and Safari] is the World's first tool which enables you to play WebM video files from Safari web browser.

It can play WebM files not only from Safari web browser, but also from any iOS apps which support "share" menu.
• Play WebM files from Safari web browser
• Play WebM files from any iOS app which supports "share" menu
• Play WebM files from URL address
• Play WebM files from Clipboard
Download WebM Player Extension
Sketch Calendar
Normally $3.99.
Sketch Calendar takes the timeless tradition of writing on a planner, whiteboard, or wall calendar, and brings it to life on iOS. The app is a fun and unique spin on traditional calendar apps, and stands as proof that keeping a schedule or staying organized can actually be fun. Free yourself from the shackles of tedious data entry, and instead plan out your day with handwriting and doodles. Markup, sketch, and get in touch with your creative side while still remaining incredibly productive.

Features:
• Plan your day by sketching!
• Clean and stylish interface
• Entries are synced to all your iOS devices

If you are tired of traditional calendar apps, give Sketch Calendar a try. We think you are going to love it!
Epica 2 Pro
Normally $1.99.
The second generation of the coolest camera comes! The most funny camera application in the world!
New poses, New special effects and New scenes! Just in seconds, you would become the magicians, paladins, muscular men or lovely rabbits,everything you have ever wanted before!
To be the coolest among your friends? The only thing you need to do it is to press the shutter.

Features of Epica 2 Pro:
-No advertising, no watermark, and include 6 FREE pose packs.
-New added classifications: Wizard, Fun, Hairstyle, Amazing, Necromancer, Paladin, Barbarian, Archers, Bodybuilding, Animals…
-New portfolios will be added soon and it will be all Free.
-More filter functions can make your photos cooler.
-Provide poses for instruction,challenging your imagination.
-Share your creation with friend on Facebook, Instagram, Twitter, Dropbox, Flickr, Tumblr…
-Available for iOS 8, and compatible with iOS 6/7.

You won't believe how great this camera app is until you use it!
Truly worth every cent!
Voice Polls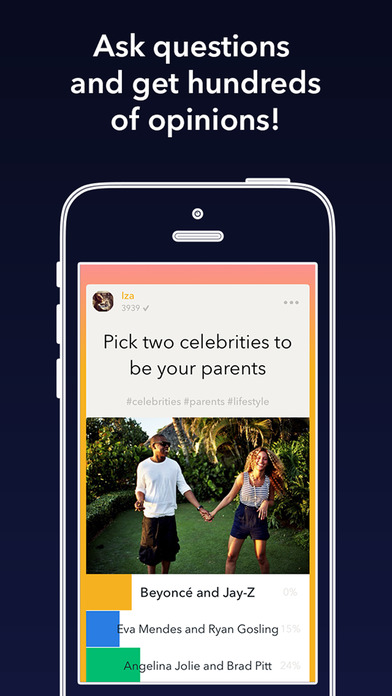 Normally $0.99.
Voice Polls PRO is the best way to create surveys and conduct fast and efficient market research. Your Voice Polls pro account already has 50 coins that you can use to promote your surveys to a global panel of respondents and get a large amount of opinions in real-time.

Voice Polls is better, faster and cheaper than Survey Monkey Audience and Google Consumer Surveys.

The app lets you engage in debates with your friends and people all over the world. Instantly see how people feel about any range of topic and weigh in on the discussion! It is beautiful, safe and incredibly fun.

+++With The Voice App you can+++

• Ask and browse questions and surveys
• Add media to your surveys: pics, youtube videos, Soundcloud tracks, tweets, gifs from Giphy or Google maps.
• Share your surveys and questions on Facebook, Twitter and Google +
• Embed surveys in Tumblr, WordPress, Blogspot and Blogger
• Answer questions and surveys to get cash and rewards
• Follow your favorite opinion leaders
• Discover trending polls, survey topics and debates
• Vote on the best comments
• Gather insightful survey results
• Get beautiful survey reports in your mailbox
My Things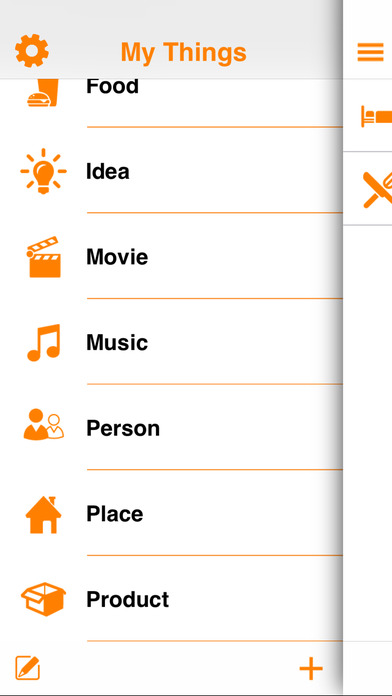 Normally $6.99.
A super simple way to remember things in your personal life.

We help you to remember things like:
– a new restaurant you want to try
– an idea you just had
– a new song you want to listen to
– key summaries of a book you just read
– birthday of your friends

Features:
• a complete planner and organizer
• comes with template checklists
• save all kind of notes quickly and painlessly (including checklist, photo, audio note, geo-location note)
---
Our deals and product reviews are picked by BGR's expert editors and team.

Follow @BGRDeals on Twitter to keep up with the latest and greatest deals we find around the web. Prices subject to change without notice and any coupons mentioned above may be available in limited supply.