Yesterday's post covering paid iPhone and iPad apps on sale for free was a solid one, and you'll still find a few freebies in there if you head back and check them out. We've tried to outdo ourselves today though, and we think we've managed to put together a great list with something for everyone. Definitely dig it now to make sure you don't miss any of these limited-time sales.
DON'T MISS: This is our best look yet at the gold iPhone 7
These are paid iPhone and iPad apps that have been made available for free for a limited time by their developers. There is no way to tell how long they will be free. These sales could end an hour from now or a week from now — obviously, the only thing we can guarantee is that they were free at the time this post was written. If you click on a link and see a price listed next to an app instead of the word "get," it is no longer free. The sale has ended. If you download the app, you will be charged.
Video Downloader for Vine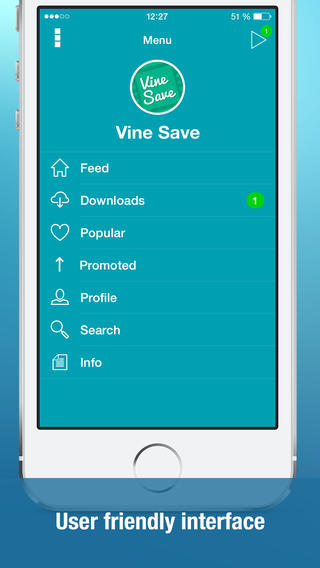 Normally $2.99.
"Video Downloader for Vine" will help you to download the coolest videos from Vine with no limits for you to be able to watch them, save to your Camera Roll and share to social networks.

Love watching cool Vine videos? Now you can not only watch those videos, but also download them to have offline copies with "Video Downloader for Vine" app! You just need to log in to "Video Downloader for Vine" and start downloading the funniest vines with no limits! You can save anything from your feed or private messages and watch them any time you wish even when you are offline!

Also you can save them to your Camera Roll and share with friends to Facebook, Twitter, Instagram or via e-mail.

Functionality:

•Download Vine video from the feed
•Download vdeo from private messages
•Watch downloaded videos in offline mode
•Log in "Video Downloader for Vine" easily using e-mail and Vine password
•User-friendly interface
•Save vines to your Camera Roll
•Share to Facebook, Twitter, Instagram
•iPad, iPhone, iPod Touch support

Now you can have the best Vine videos available to watch them anytime you wish even in offline mode!
Download Video Downloader for Vine
Dual Browser
Normally $3.99.
Dual browser in one display!

Browsing web becomes easier and more efficient!

Features:
1. Simultaneously display Dual Web browser.
2. Previous / Next page button.
3. Share Screen button.
4. Dual Window Extend Mode.
5. Previous / Next URL button.
6. URL Save button.
7. Lightweight UI design to reduce memory usage can increase performance.
8. Use iPad, which has an independent ability to display video on one of dual web browser.
Device System Services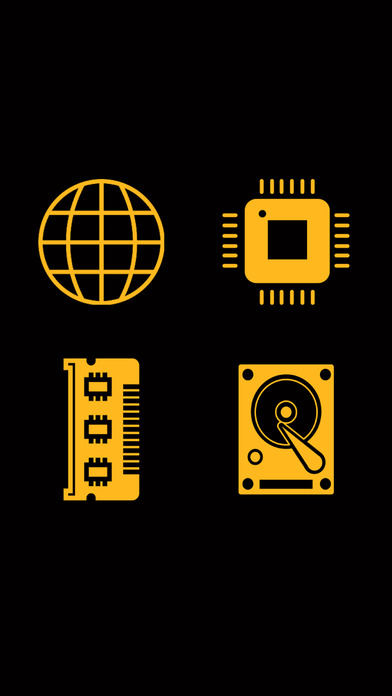 Normally $0.99.
Press and hold to copy the text content.
Available in black and white mode.

Hardware information
-System Uptime
-Device Model
-Device Name
-System Name
-System Version
-System Device Type Unformatted
-System Device Type Formatted
-Screen Width
-Screen Height
-Screen Brightness
-Multitasking Enabled
-Proximity Sensor
-Debugger Attached
-Plugged In
-Number of Processors
-Number of Active Processors
-Processor Speed
-Processor Bus Speed
-Accessories Attached
-Headphones Attached
-Number of Attached Accessories
-Name of Attached Accessories
-Battery Level
-Charging
-Fully Charged
-Device Orientation
-Country
-Language
-TimeZone
-Currency
-ClipBoard Content
-Unique ID
-Device Signature
-CFUUID
-Application Version

Network information
-Carrier Name
-Carrier Country
-Carrier Mobile Country
-Carrier ISO Country Code
-Carrier Mobile Network Code
-Carrier Allows VOIP
-Current IP Address
-Current MAC Address
-External IP Address
-Cell IP Address
-Cell MAC Address
-Cell Netmask Address
-Cell Broadcast Address
-WiFi IP Address
-WiFi MAC Address
-WiFi Netmask Address
-WiFi Broadcast Address
-WiFi Router Address
-Connected to WiFi
-Connected to Cell Network

Memory information
-Memory Usage
-Include Used Memory
-Wired Memory
-Active Memory
-Inactive Memory
-Free Memory
-Purgeable Memory
Disk information
-Disk Usage
-Disk Space
-Free Disk Space
-Available versus used flash storage space
Download Device System Services
TD Battle of the Orc Lord
Premium version in-app purchase normally $4.99, currently free.
"TD Battle Orcs" is for those fans who value the strategical beauty of quality defense games. It is a refreshing take on the genre, as it features an Orc vs Human theme with rich diversity of levels and troops.

In fact, the game will have you playing with delight due to:

-Altogether 60 levels on 4 different islands, most of which are brilliantly unique
-Various types of enemies coming by land, sea or air
-4 upgradable towers to spice up your tactics
-Several levels of difficulty so this game is for you whether you are a novice or a veteran.
-Options for playing the game in offline mode
-Numerous quests to keep you busy daily

What are you waiting for? Download Now!
Download TD Battle of the Orc Lord
Camera7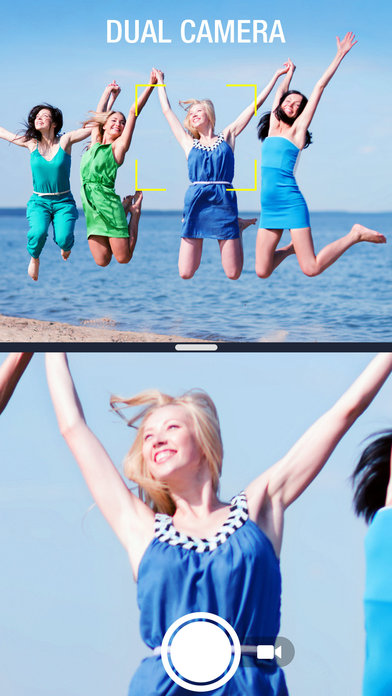 Normally $0.99.
Camera7 is an amazing camera app that offers the same effects of the reported dual-lens camera of the upcoming iPhone 7. With this app, you can add impressive new features to your older generation iPhone's camera and take stunning pictures. Why wait for iPhone 7 to get a brand new experience of mobile photography?

– Use two varied focal lengths simultaneously and capture striking photos or videos.
– Focus area can be enlarged by dragging.
– Easily adjust the focal length with just a pinch from 2x to 4x.
– Ability to individually customize the display size of all parts.
– Works fine on all iPhone, iPod Touch and iPad.
Learn Spanish for Kids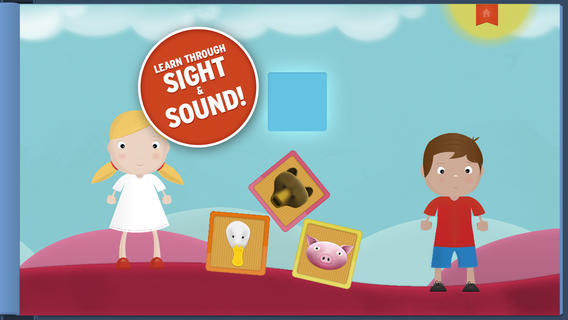 Colors Book and Numbers Book in-app purchases normally $2.99 each, currently free.
Bilingual Child will submerse your child into animated books where characters Lucy and Carlos, an English-speaking girl and a Spanish-speaking boy, teach vocabulary. Engaging animation reinforces the word spoken by the characters as does a word bubble in each language that appears above the character's head.

Each book in the Bilingual Child series has amazing detail. Adorable graphics and clever animation deliver language instruction in a game-play format. This interactive environment translates into a friendly, playful experience that lays the foundation for developing a bilingual child.

Designed for children in their primary linguistic development years, Bilingual Child is a portal to future social and educational experiences.
The perfect start to your child's foreign language education Interactive iPad and iPhone game
Children ages 1 to 4 learn English and Spanish
Animated books include animals, colors, numbers, shapes, parts of the body, parts of the face, mode of transportation, clothing items, more animals and more numbers
Download Learn Spanish for Kids
Forgot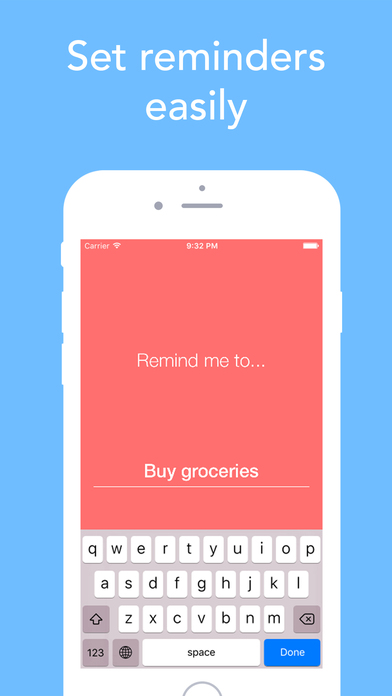 Normally $0.99.
"Why were not reminder apps always this simple?" – AdamWJHS

"The only reminders app anyone will need" – Reku97

Download Forgot? now, and join thousands of users who remember everything!

-Create reminders 7-10 seconds faster than before*

-Time for you is auto-predicted, never bother with selecting one manually anymore.

-Complete or reschedule right from the lockscreen

-Set repeat intervals if you need to remember something constantly

-Drag anywhere on the screen to personalize the looks

Get Forgot? and start organising your life better!

*Compared to Apple's reminder app on iOS 9
GO Vision for Pokemon Go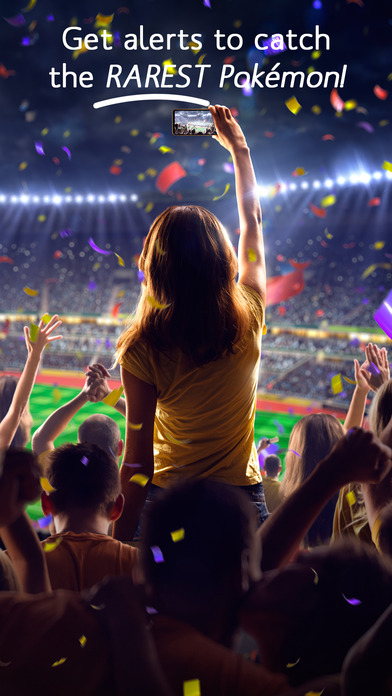 Normally $1.99.
GO Vision for Pokemon GO helps you discover the location of all the Pokemon found by players in your community.

It's easy and fast to see where all the Pokemon have been spotted with the precise time they were found. Filter between all Pokemon and the ones you've pinned.

You can easily remove pins you've set as well as place Pokemon markers anywhere, not just your current location (some other apps have this limitation). This is convenient if you don't want to mark your exact location or you found a Pokemon earlier but have since moved your location.

You may drop a marker at your house by accident. You don't want people showing up at your door at midnight looking for Pokemon. That's why we've give you full control.

We have a great "Autocomplete" search tool to help you type and select the Pokemon you want in a split second instead of scrolling through huge lists. WAYYYY BETTER!

With the voting system, you can down vote any markers that did not appear properly for you and they can be removed from the map. If someone gets enough down votes because they've been posting multiple fake locations, then we can remotely deactivate their account. This curation will lead to a much improved experience over anything else in the app store.

This is a crowd sourced app that depends on players submitting their Pokemon finds from the Pokemon GO game. It may take time for Pokemon to appear in the app for your local area as more players start to use it.

FIVE-STAR FEATURES
– Alerts… get an alert when a desired Pokemon appears nearby!
– Locate Pokemon on Map
– Enhanced UI and UX… best experience in the app store
– Drop markers for Pokemon anywhere you select
– Create a custom account to save your profile
– Tracks your pins
– Delete your own pins
– Filter by groups of Pokemon, not just one at time (advanced version in Pro membership)
– Auto-complete Pokemon search/selection… very quick and easy to find Pokemon
– Created and supported by a global community of Pokemon GO fans

* Note – This app is not affiliated or endorsed by Niantic, Nintendo, or Pokemon brand. This is a fan app for the Pokemon GO game that enhances the fan community experience with crowd sourced location data only.
Download GO Vision for Pokemon Go
Trailerflux
Normally $0.99.
View the latest movie trailers for many current and upcoming releases. Many trailers are available in high-quality HD, iPod, and iPhone versions.
RecipeReadr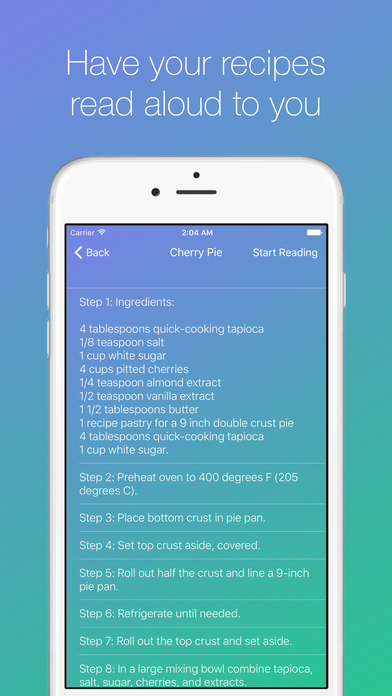 Normally $0.99.
RecipeReadr will completely change the way you cook. Instead of having to repeatedly glance at your recipe while preparing an awesome dish, you can just ask your phone for the next step in the recipe without taking your eyes off of the deliciousness you're making. With RecipeReadr, you can take your recipes with you wherever you go, as they are securely stored in the cloud and are accessible on any iOS device. We make it easy to import recipes into the app: simply take a picture of a recipe or find it on the internet. Before you know it, you'll be all set to embark on your next cooking adventure!

Features:
*Sophisticated speech recognition
*Simple, clean interface
*Import recipes from a recipe book or from nearly any website
*Get your recipes on all of your iOS devices
*Unlimited free, secure cloud storage for your recipes

Get RecipeReadr now!